LSD Auto #2
Winter 2021
6 LSD Autos in 5 gal fabric pots, Root Organics 707, Advanced Nutrients, LEDs
Need Help!! I live in the US and I need some recommendations on some of the best seed banks. I've gone through ILGM and didn't have any issues with them but they are a lot more expensive. I've tried seedsman but my order got snagged through customs and I'm really not trying to wait another month and a half whenever I already should've started my next grow.
7 months ago
bigsammy I grow my own seeds that me and my team bred Most of my strains came from private grows not really into buying seeds from Commercial retailers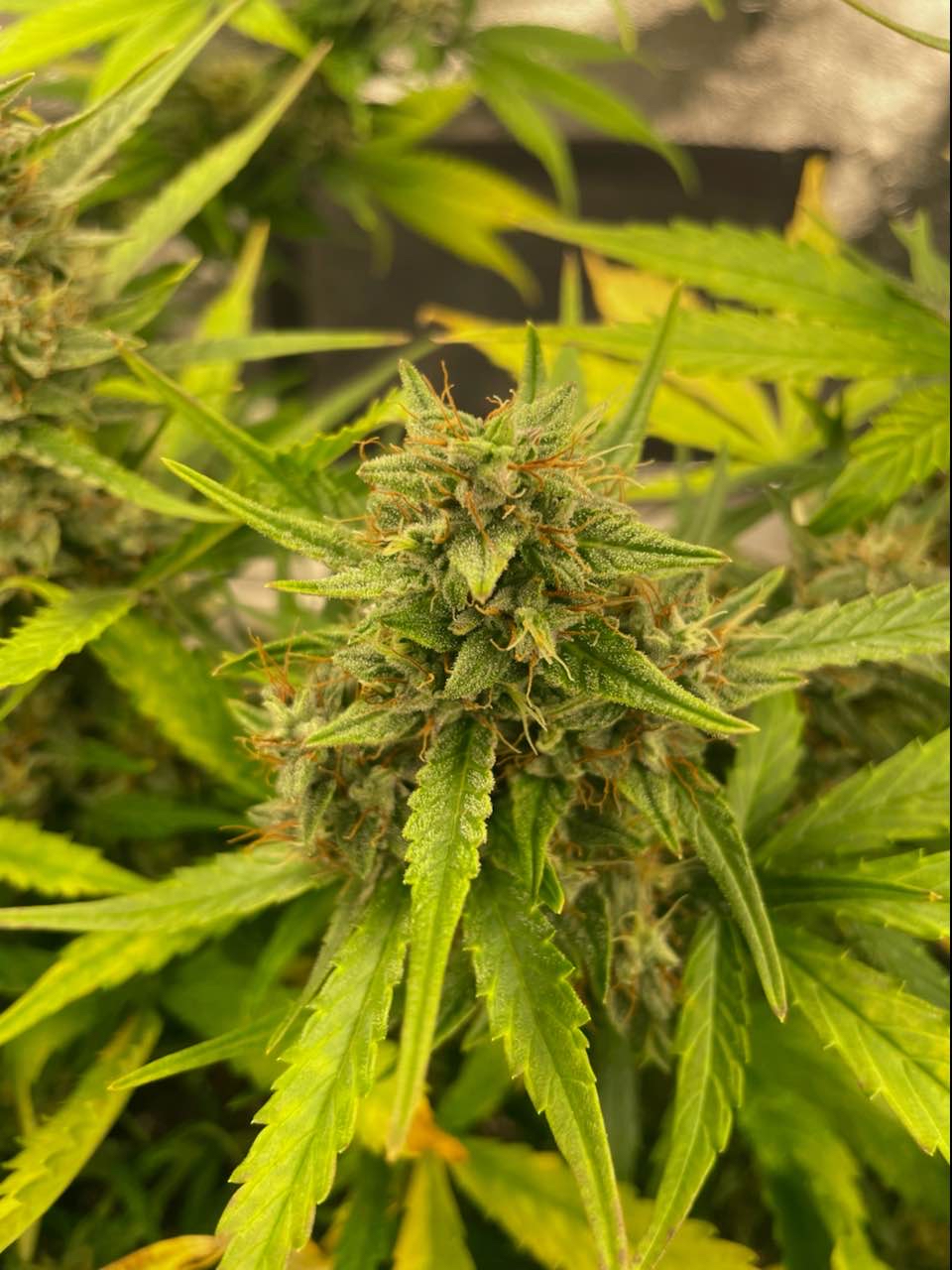 Here are some close ups of some of the more mature buds! 🪴
8 months ago
Coming along! 🪴
9 months ago
Bushing out nicely, the rear right was the one having issues but it seems to be recovered at this point
9 months ago
Moved to the tent. The one is finally starting to bounce back it seems hopefully I can get something off of it 🤞🏻
9 months ago
Doing great the one is still messed up but I've flushed it and I'm hoping it'll start to do better at some point
9 months ago
About to give up on the messed up one lol
10 months ago
alawishes86 Don't! Top dress with worm castings. 2 cups worth
Need help!!! I've never encountered this with a seedling and I'm not sure what I should do for it. The others were all done the same way.
10 months ago
CannabisCam I used root organics 707, however I put about 2 cups of my starter soil in the center of the pot because I didn't want to transplant later on.
View 6 additional comments
All 6 popped, hopefully the take off!
10 months ago
Seeds are planted, I'll be moving to the big tent after a few weeks 🌱🤞🏻
10 months ago