Summer veg '23
And we're off🤙
Getting my starts together for the outdoor garden. Lots of veggies and a few flats of annual flowers like impatiens and petunias. Twelve different tomatoes and peppers so it's gonna be an adventure. The peppers will go into in 10 gallon fabric pots with a homemade organic mix.
🌺42 starting to swell up Ethos Punchline looking pretty chunky.
a month ago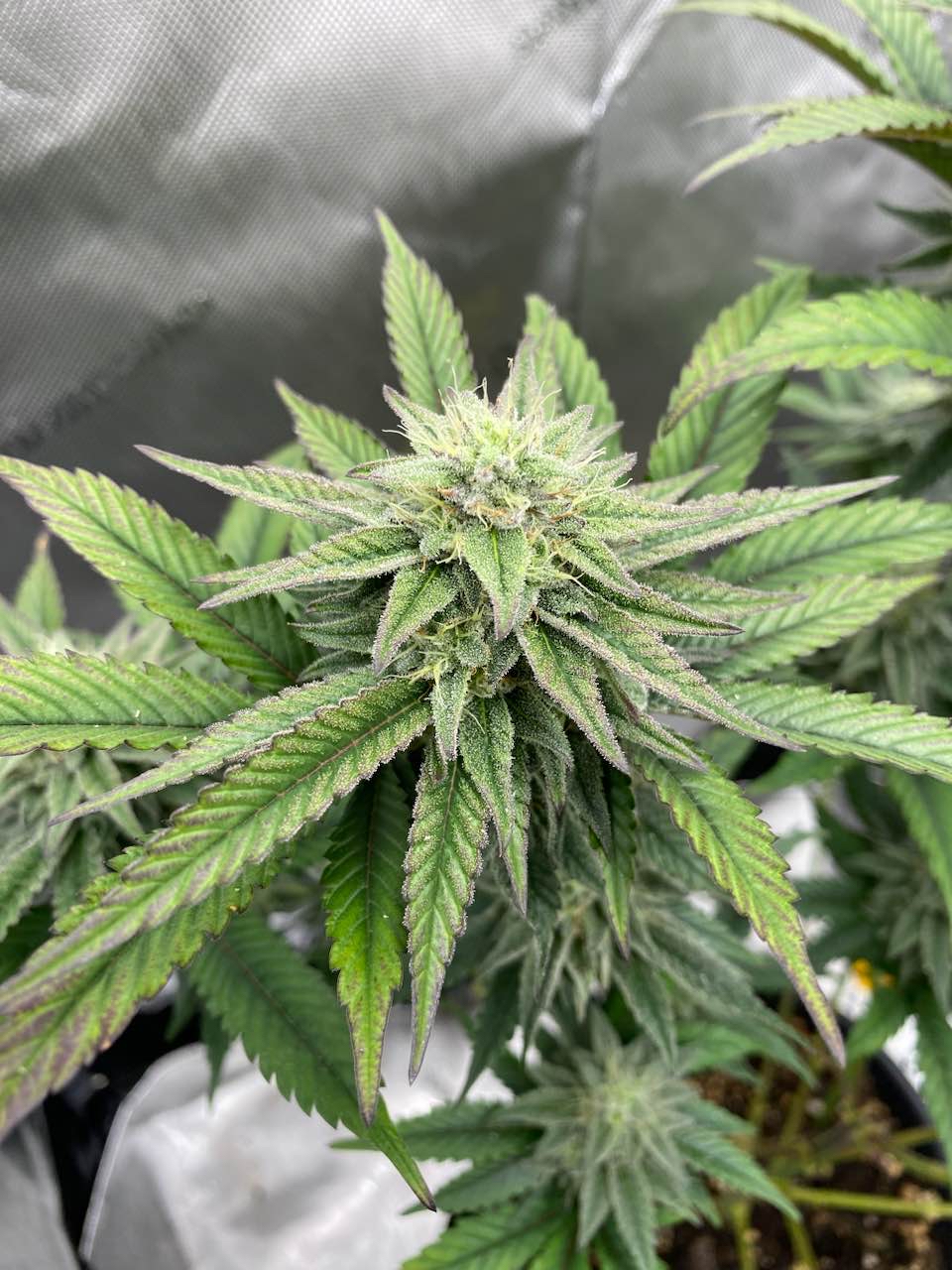 Day 35 flower looking like another 3ish weeks or so to go.
2 months ago
The outdoor update is it's starting to get exciting🎉.
2 months ago
Indoor counterparts getting there. Punchline really starting to look nice can't wait to see what it does outside. Everyone got some flower tea today plus epsom salt. Happy Friday 💨🔥🎉🤙🤩
2 months ago
Discpimp These are clones off my outdoor plants. Should be interesting to get a true comparison of indoor vs outdoor.
Day 28 flower. Going to split a gallon of flower tea between them all next watering.
2 months ago
Outdoor plants starting to show some signs of flowering💥🎉
2 months ago
Day 21 since flip and stripped the bottom half. Neon sunshine looking like a mg deficiency?? Watered in some epsom salt
2 months ago
Day 17 since flip.
2 months ago
Day 8 of 12/12 stretching and looking alright so far. VPD was pretty high 1.6 so turned the humidifier up a tick.
2 months ago
Outdoor plants. Pic 1 northern lights pic 2 punchline pic 3 neon sunshine.
2 months ago
Discpimp Yo OG hope you are doing well bro been crazy wildfires this year.
organic_grower Ya man super fucking dry! We haven't been affected by it too much but I'm sure it's coming to us. Largest wildfire season in Canada so far this year.. Good to see you growing bro! I have some outdoor going but nothing inside, going to start up soon
View 1 additional comment
Moved them into the other tent and cleaned up the bottoms a little. Flower tea cooking and will use next watering. Left to right northern lights, neon sunshine and punchline. Outdoor garden be blowin up 💥
3 months ago
Day 1 12/12 for the clones taken 35 days ago from the outdoor plants. Super cropped them to even out the tops and going to let it ride. Neon sunshine, northern lights and punchline let's gooo🎉
3 months ago
Just got back from 8 days out of town all and all they looked pretty decent perked up quick after watering. Pic 2 is before water. Thinking going to super crop and then flip in a few days.
3 months ago
Clones are getting over light burn I forgot to turn it down when they got potted 🤦🏼‍♂️ Some training for the outdoor plants and a couple picks of the vegetable garden. Summer solstice today☀️☀️🤙🎉💨🔥
3 months ago
Have what I figure to be enough pollen for a lifetime so going to chop this guy tonight. A week in and two of the clones have roots coming in. The third one is still looking alright and thinking I'll put them into half gallons later this week.
4 months ago
Clones looking alright so far. Might have to compost bin the neon sunshine something attacked the shit out of it we will see how it goes. The rest of the garden looking good and got a couple things to run inside over the winter. Happy Friday peeps🤙💨🔥🥳🎉👊
4 months ago
Decided to try to mainline these outdoor plants. Going to root the tops and if they make it flower those inside. The dude keeps rolling along.
4 months ago
Cuben_Si00 what's the process for this? i took my trimming and put it in a red solo cup w tap water u seem fancy
Discpimp You can do it with water but I think there's a higher success rate if you use a rooting hormone. Also important to put them into something where you can get the humidity up. Tbh never done it either so not really sure what to expect. When you see some roots coming off your cuttings get them into some soil and you should be in business.
Transplant day and looking happy will be topping them soon.
4 months ago
The three fems went outside and I flipped the mendo blue guy today not sure 🤔 if I even needed to I'm entering uncharted waters with that one. Will hit him with some recharge and earth worm castings next watering. A little lst for a jalapeño plant out back.
4 months ago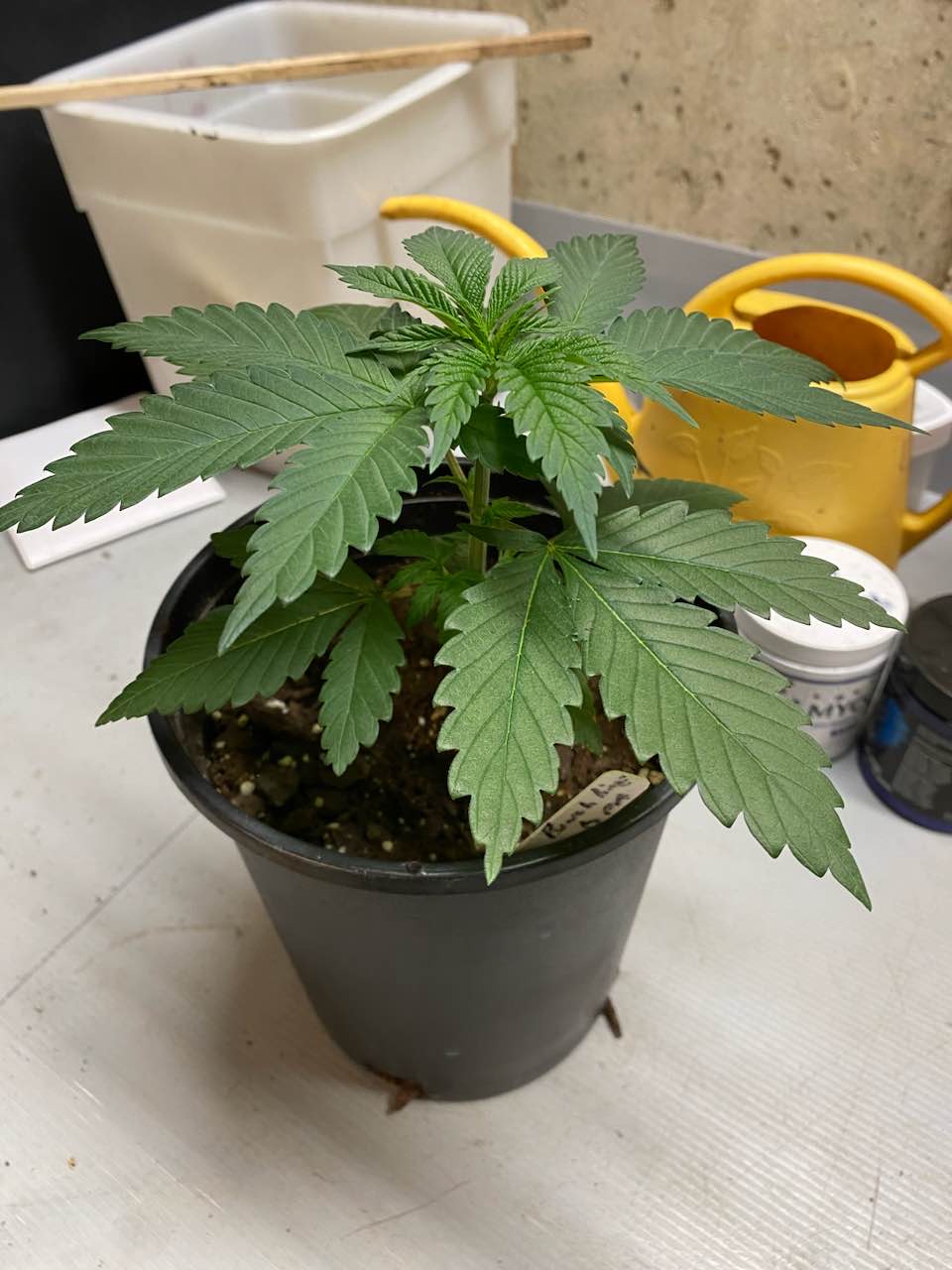 For sure the mendo blue is a guy might flip him and grab some pollen for the hell of it he actually has some strong aroma kicking. The other 3 are looking nice and going to go outside tomorrow.
4 months ago
Looking like the mendo blue (pic3) is probably a dude so little bummed about that if it is I'm debating collecting some pollen from it for a goof. The other three are looking nice after the transplant to half gallons. Everything outside is settling in and looking really happy. C'mon weekend🎉👏💨🔥
4 months ago
Will be moving the four larger ones into half gallons tomorrow and then give them another 10 days or so before they go outside. Pepper plants made it into the 10 gallons.
4 months ago
organic_grower That's a awesome set up this year in the garden! You should have a couple pot plants in those big pots. But those peppers are going to be happy and strawberries growing on the fence! Good shit man 👊
Discpimp Thanks OG appreciate you 👊. I've never tried veggies in fabric pots but have a buddy that swears by it so I'm excited to see how it works out. I'm ready to start maxing out my space this year there's always so many freaking things I want to grow.
They are rolling along and looking good will top the large one soon. Made some heavy duty tomato cages hoping to avoid a tangled mess this summer.
4 months ago
organic_grower Hell ya!!! Gardens getting planted!! 👍 Nice work pimp! 👊
Discpimp Geeyeahhhh thanks OG👊Slowly but surely getting it in the ground! Gonna make a big push this weekend.
Last couple flats of annuals getting started and a few stragglers. Happy Friday 💨🔥🥳🎉🤙
5 months ago
organic_grower The gardens going to be lush this year pimp! Are those ladies for outdoor?
View 7 additional comments
Most everyone is going outside today to start hardening off so they will be staying in filtered sunlight for a few days. Anyone starting plants inside then moving them out make sure to give them some time to adjust to the natural light or they will get sunburned. Growing is truly a game of patience.
5 months ago
taopathway I was hoping someone would leak their garden plants on here! I leave my plants beside the window a week before they go outside
View 3 additional comments
The northern lights, Ethos punchline and EG neon sunshine are up and going🎉 Repotted a few of the others and topped a couple of the pepper plants.
5 months ago
ig:@eaegifts This is beautiful growmie, great to see more than cannabis 👍🏾
Discpimp Thank you I very much appreciate your compliment. Honestly I just love growing anything!!
Vegetable starts looking good. Few more weeks and they can hopefully go outside. Garlic came up strong this year and is looking happy.
5 months ago