jdabbs
Blue Cheese 12/12 from seed
Super soil grow
Growing in Sohum Living Soil. I will just be giving it water for the entire grow.
10 days curing and I couldn't help myself. Pulled this little nug out today to try out. Smell and taste is already good. Definitely a nice cheesy smell to it. Can't wait to see how much better this will be in another few weeks.
3 years ago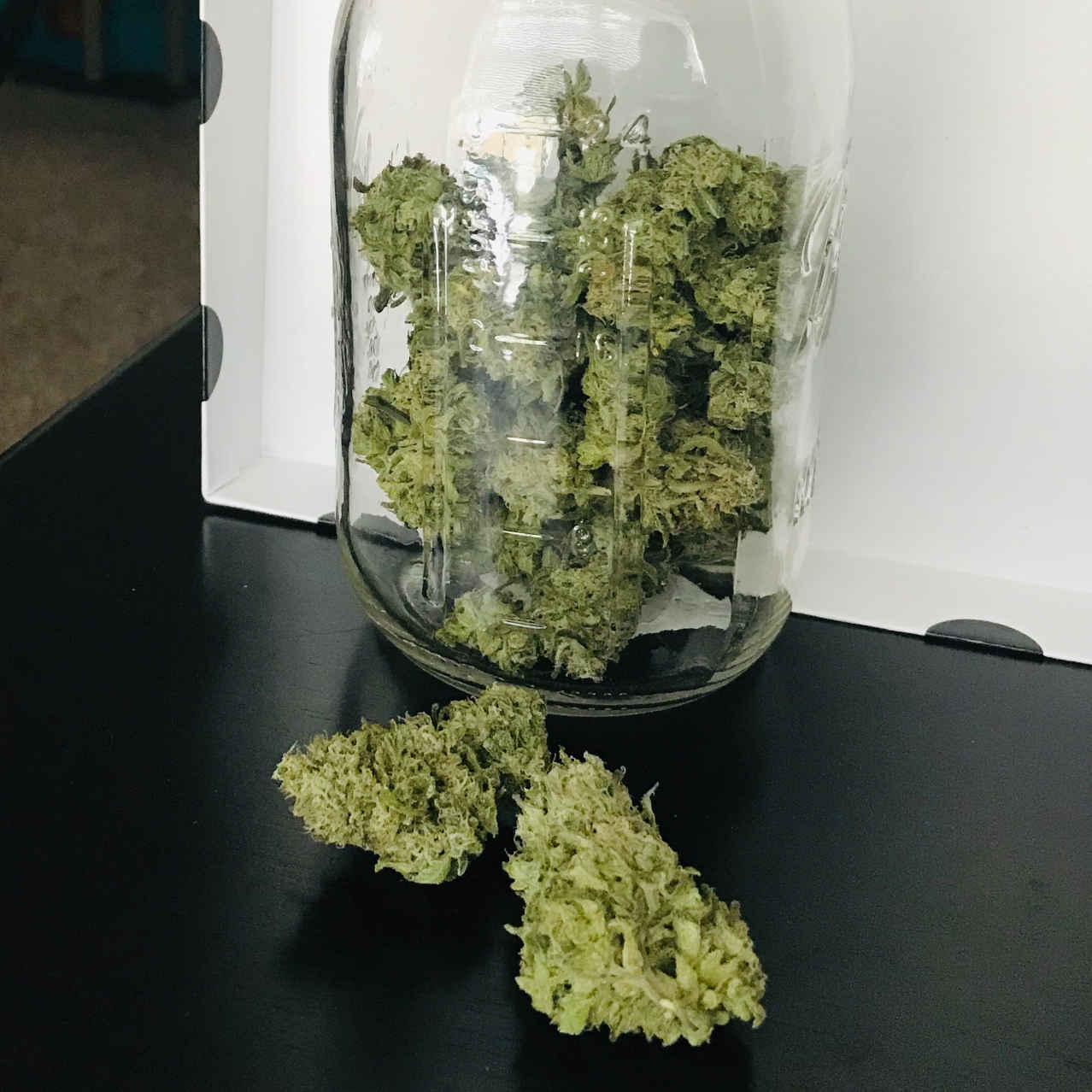 27 grams total. Not bad for 12/12 from seed.
3 years ago
Almost finished drying
3 years ago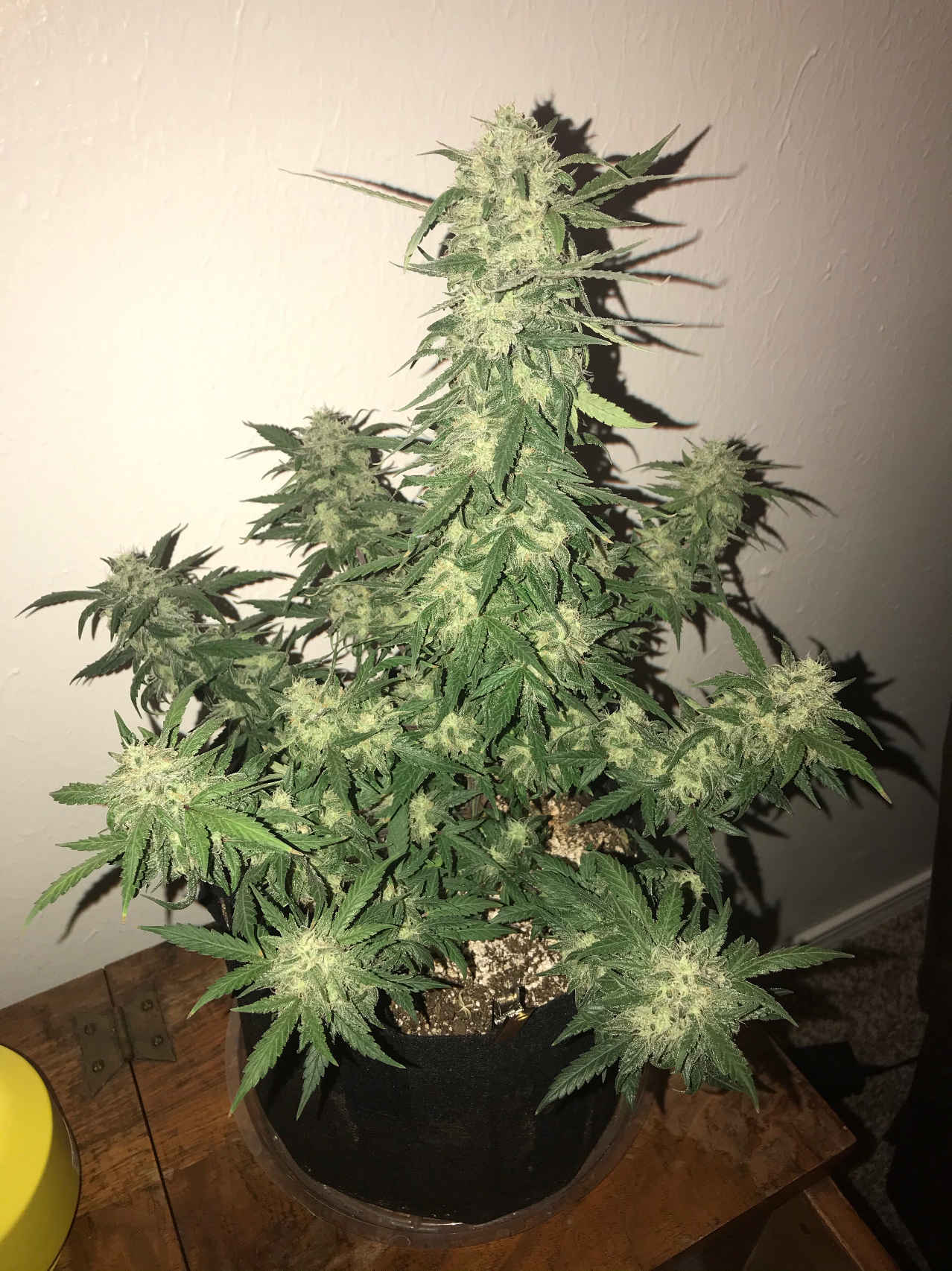 Took her down tonight. More white hairs than I expected to see with how much amber trichomes there were. There is frost covering every leaf of this plant and it smells amazing.
3 years ago
She's close. Maybe about a week to go since I'm already seeing amber trichomes on the buds. I didn't think she'd fatten up but she did!
3 years ago
There is actually more bud on the plant than I thought there would be. Hopefully just another 2-3 weeks left.
3 years ago
Buds are finally starting to pack on a little more weight. Definitely won't be an impressive harvest but it was fun.
3 years ago
Not much has been happening. Growth was definitely stunted (I think due to defoliating a little too much).
3 years ago
Starting week 5 of flower.
3 years ago
Still going, back in the tent after a short stay in the space bucket. It's been a little over 3 weeks since I spotted the first pistils.
3 years ago
Down to one plant. Moved it to the space bucket since I needed my tent for drying. Several bud sites popping up now.
3 years ago
Moved the plants closer to light. (18in) Pistils popping on both of these now
3 years ago
One of the plants is now showing pistils. I'm guessing these girls will start their stretch soon. We'll see!
3 years ago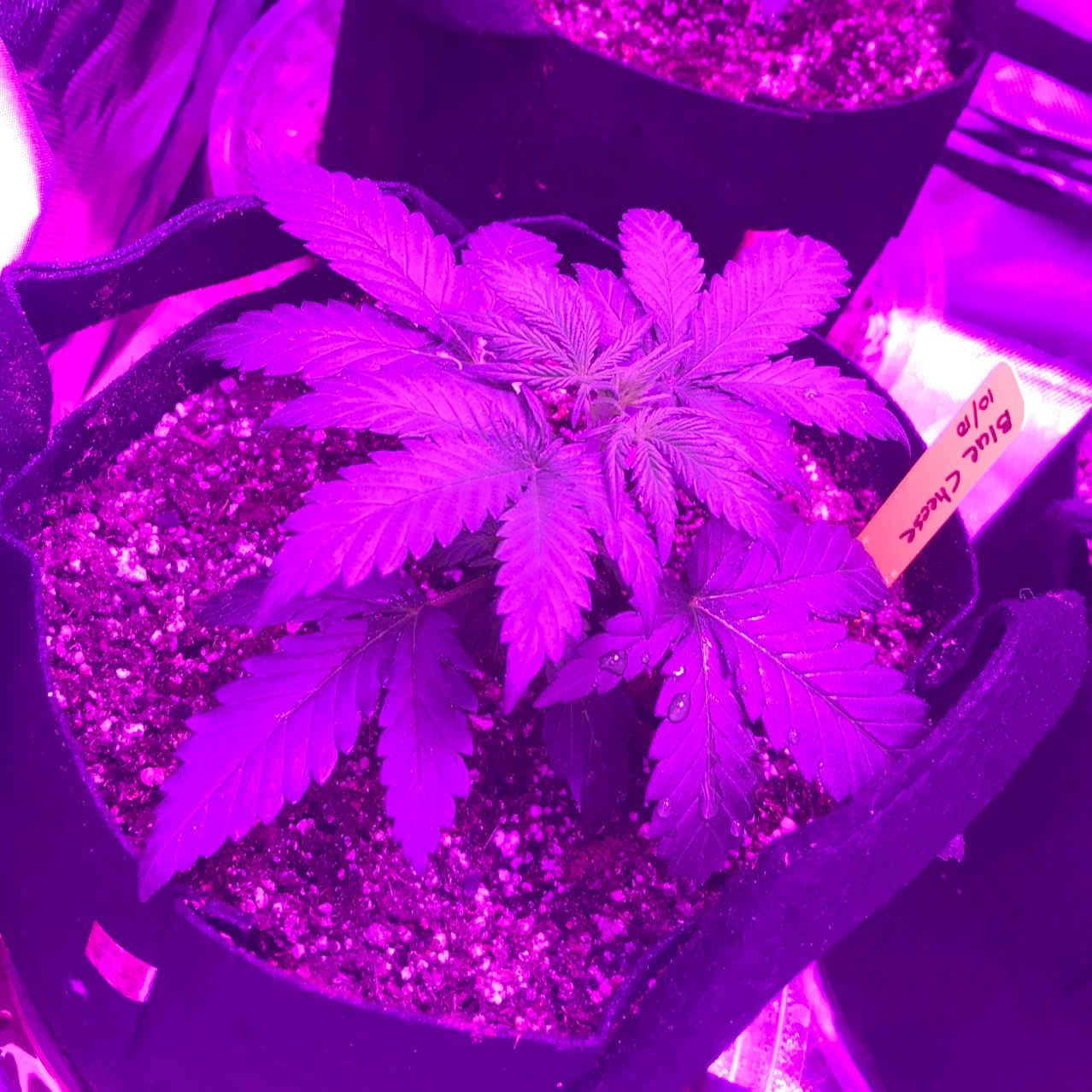 These plants are definitely smaller than my first grow at 27 days. Could just be strain but I'm sure being under 12/12 has stunted their growth. Still growing though!
3 years ago
Upgraded to 1 gallon fabric pots. The other girl went home with a friend so I'm just growing these two now. I won't be doing anything at all to these plants other than watering. We'll see what happens.
3 years ago
Probably time to transplant but I've been a little lazy. Maybe in the next day or two.
3 years ago
Growth doesn't seem to be stunted on 12/12 lighting so far
3 years ago
Coming along. I'll probably transfer to 1 gallon fabric pot in the next week.
3 years ago
Dukeshaba Is that what your going to finish them in the on gallon pot?
New growth coming in.
3 years ago
Seems to be doing good under 12/12. We'll see what happens. Soil was a little dry so I watered today.
3 years ago
Watered for the first time since planting.
3 years ago
Growing in Sohum soil. So nothing but water and maybe some compost tea throughout the entire grow. Got them under a Mars Hydro 300w around 24in from light.
3 years ago