cashmula
DWC Big Yield Auto #1
Summer 2019
This strain is well known for its amazing yields and short flowering time. It has a high amount of THC, which can reach up to 22%, and a low level of CBD. Germinated via Paper towel. 2X4X5 tent. 1200w LED. Firefox Nutrients, Cal Mag, Indoor Grow. DWC 2gallon Bucket.
Plant is budding nicely.. I say 30 days until harvest
4 years ago
Changed nutrients to Flower giving half the strength asked per gallon.
4 years ago
Currently changed to Nutrient water using Hydroponic 3parts! Plant had "Top" itself automatically. Waiting one week then will transition nutrients to Flower
4 years ago
Update.. roots made it to the water finally. Just gone let it grow
4 years ago
Plant still surviving and growing new growth! Will just continue for the hell of it!
4 years ago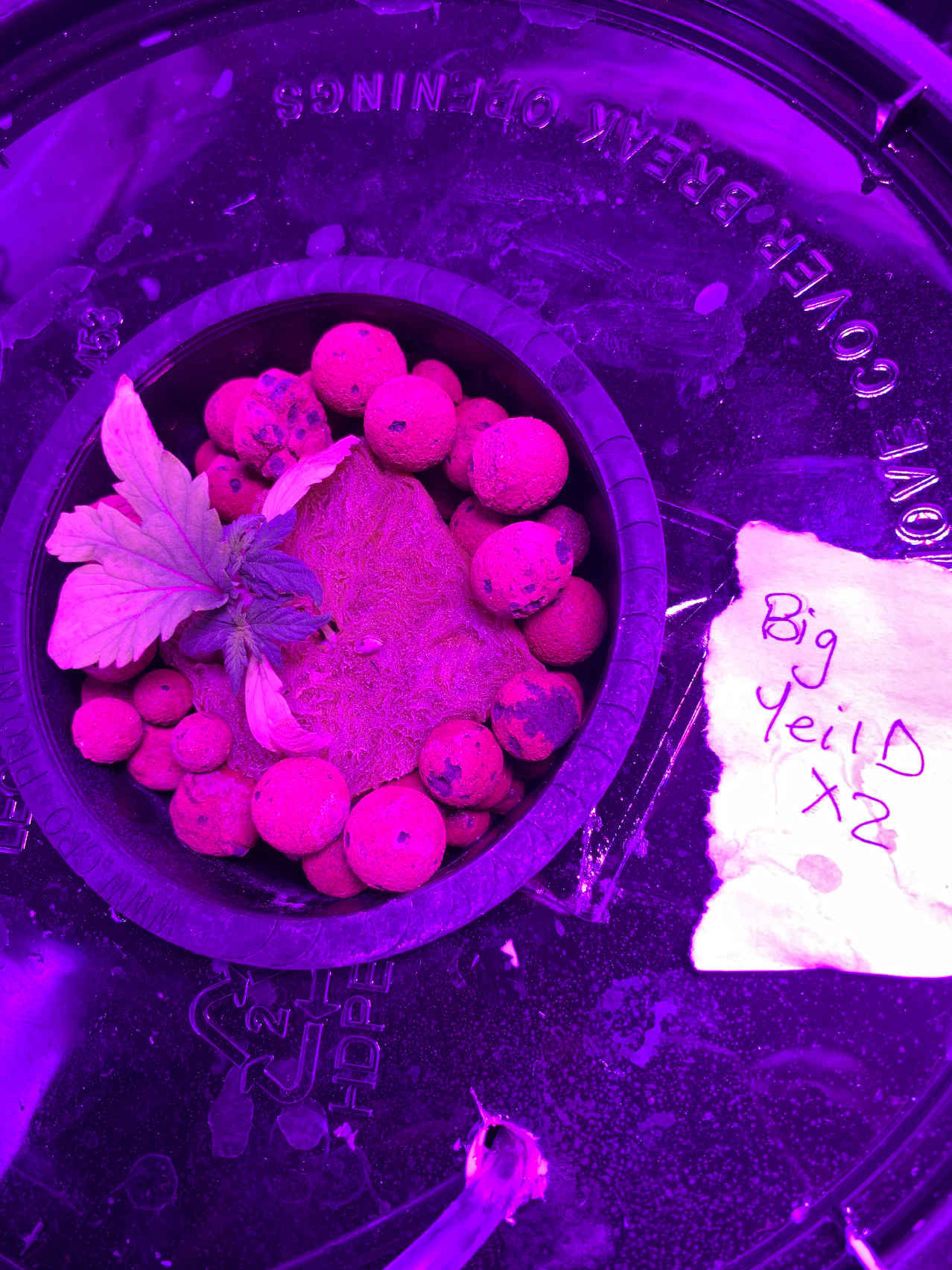 Plant not doing great at all..
4 years ago
Plant is current on Day 14 from Germination. First day of Nutrients. 3ml of CalMag, 4Tbs of FoxFarm Bloom, 2tbs of Fox farm Grow Big, PH 5.7-6.3 Temp: 72 Hum:62
4 years ago
Plant grew first set of leaves
4 years ago
Germinated for 48hrs in Paper towel
4 years ago