BVR
Trigger - Pineapple Express
Early Summer 2022
Armoire Grow Cabinet and Unicorn Light. 5 gal cloth.
Pineapple Express - Fast Buds
Full gallon again. Probably doing PK booster starting next water.
a year ago
Full gallon of water! Looking to start PK booster soon.
a year ago
Almost at a gallon per watering! She's just lovely!
a year ago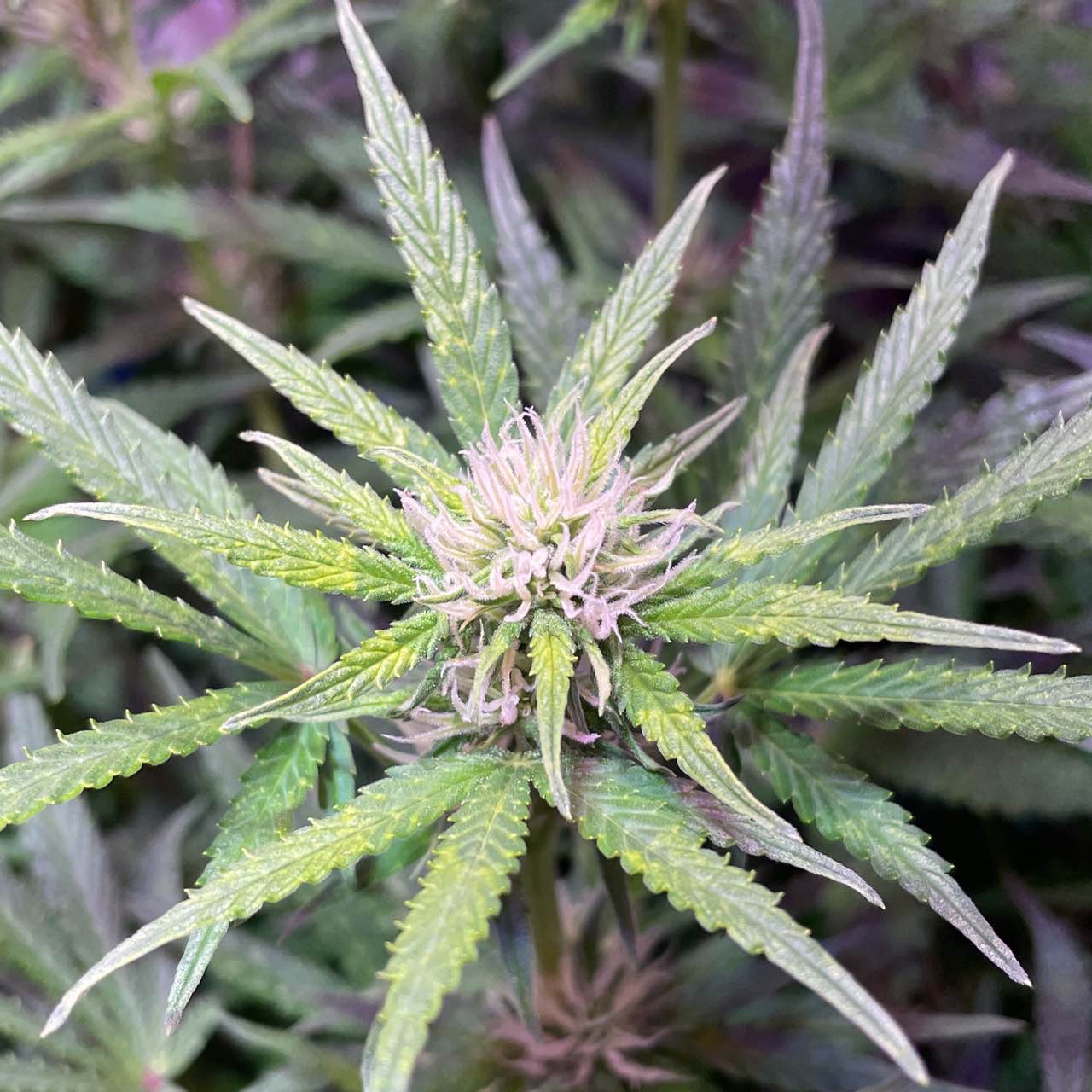 I think she's finally done stretching. Will be adding PK booster in a few weeks.
a year ago
View 3 additional comments
She's still stretching! Hopefully she will be done soon.
a year ago
Watering day! Increased fish shit.
a year ago
Water day! Seems to be doing better with the light. Sitting around 950 par at canopy. LST did very well keep it mostly level.
a year ago
Very thirsty girl. Was almost bone dry. Watered till runoff. Dialed back the lights a bit. Par was way too high.
a year ago
Another 2l of water today
a year ago
Added 2l of water. She's on a proper wet/dry cycle now. So many nodes have popped up.
a year ago
What a thirsty girl! Another 2l added. 1.5ml of fish shit and 1 tbsp of stoned dust
a year ago
Added 1.5l today, pot was light and meter showed dry. Also added 1.5ml fish shit.
a year ago
Tomorrow will be a big watering day. Today just did about 250ml.
a year ago
srzzz try lifting instead of small amounts of water man
BVR Still a noob so not 100% sure what that is, so maybe :)
LST and watering today. Gave 1.5 l to soak the pot as it was dry.
a year ago
Looking at stress training probably tomorrow
a year ago
Ended up not soaking till today. Let her dry out a bit as I was unsure if she had too much water prior. Now it's hard to tell but seems could need water. We will see if she gets worse or better after this.
a year ago
Did some tucking today, added about 250ml. Looking to do soak tomorrow.
a year ago
Big water yesterday to get deep about 1000ml added fishshit. Today only 200ml. Next few days same.
a year ago
Gave her about 200ml, lowered the lights a bit as she seems a bit stressed.
a year ago
Watered entire top. Did about 1 liter to soak deeper after drying out yesterday. The next few days will be lighter water / 100ml-200ml to continue encouraging the top roots while bottom roots continue to drink what we did today.
a year ago
Gave about 500/ml mostly on outer edge working in. Something seemed to throw her off a little in color but otherwise seems to be well.
a year ago
gpurps Seems to be liking that amount of water 👍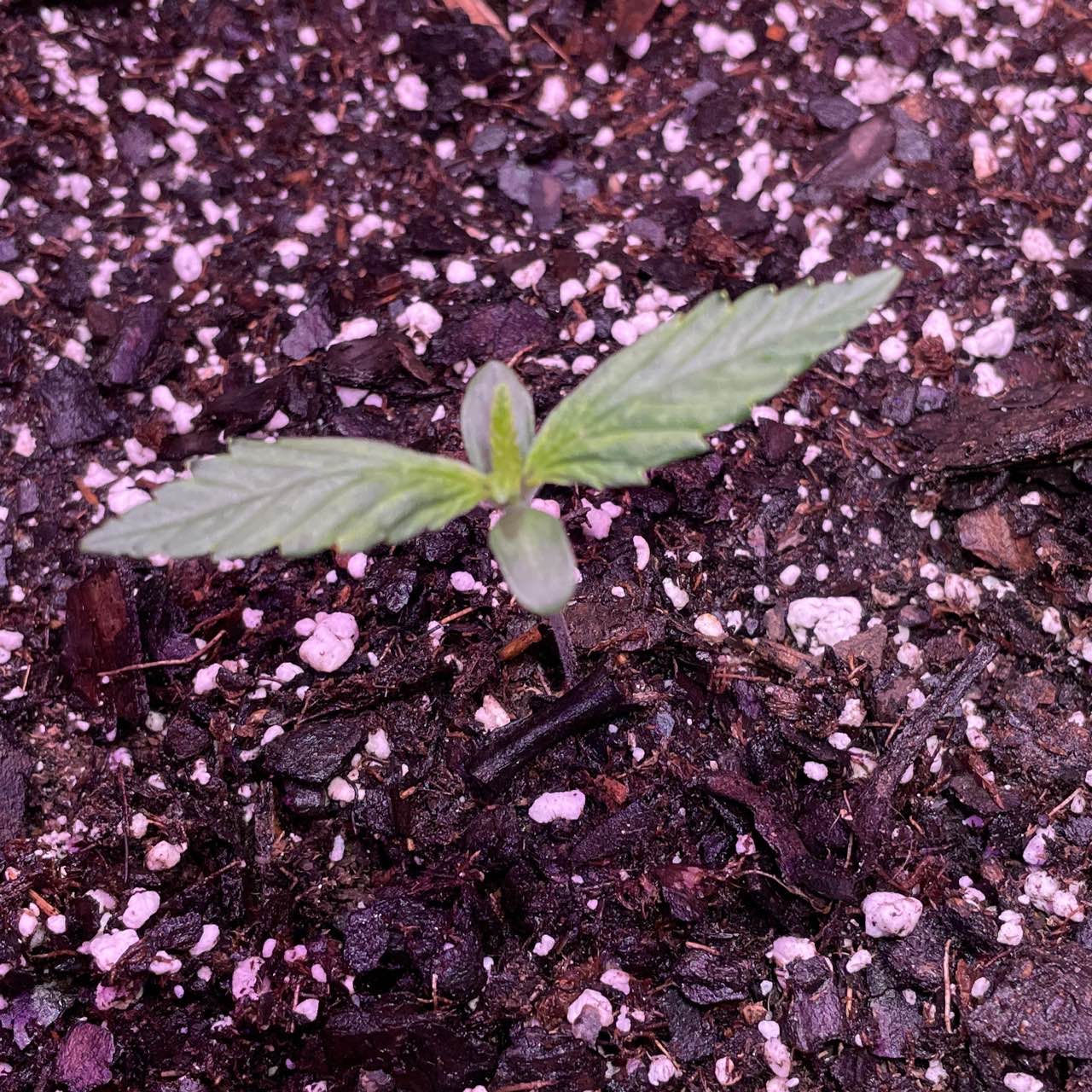 Sprayed about 200ml on the entire surface
a year ago
gpurps Curious to know how you came up with that amount? Hard to find good info. On how much to water to use and when.
BVR A lot of trial and error. I'm very much a newb still and just doing my best to not overwater
gpurps Thanks, yes seems to be the way most people are doing it, including myself…newbie here too.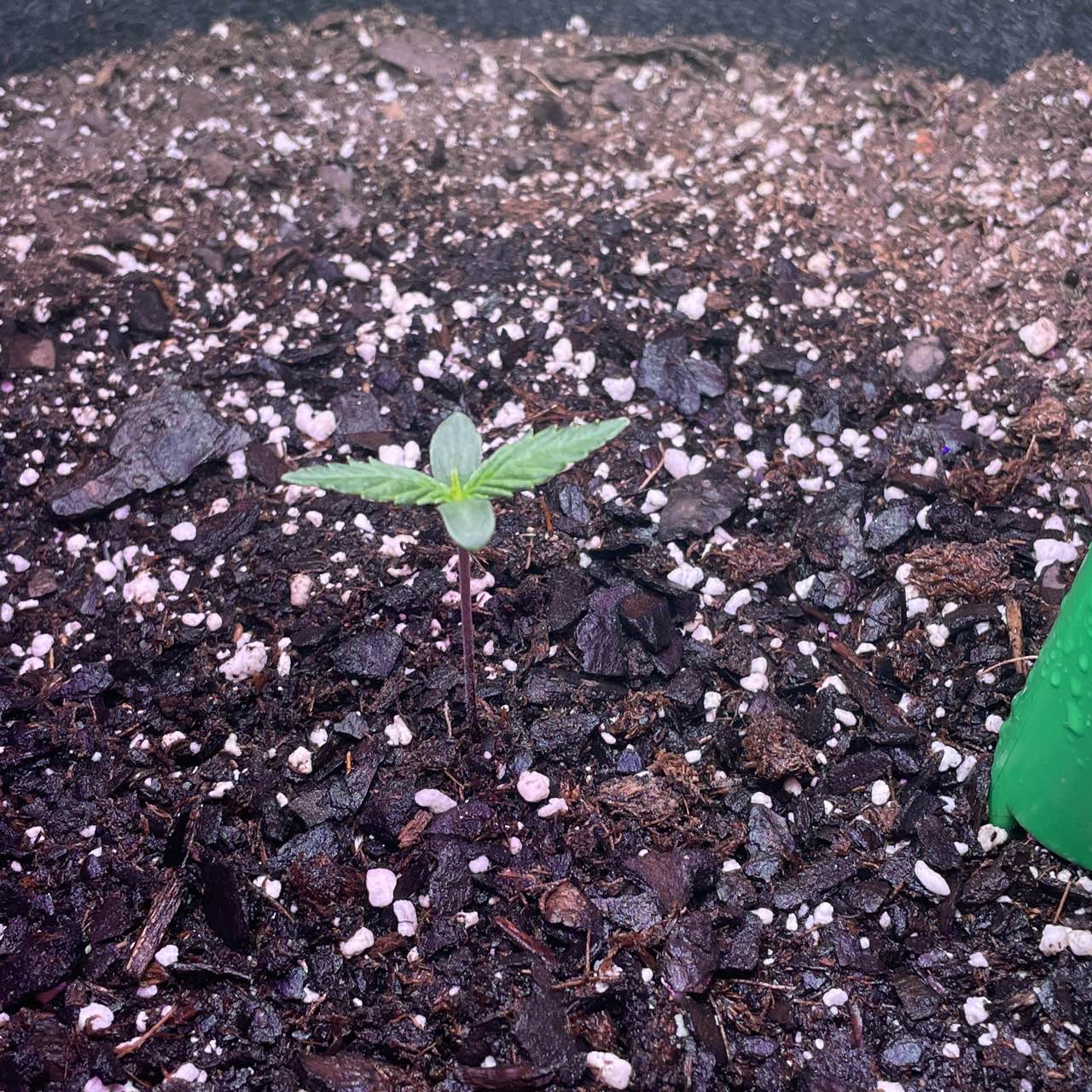 Looking good! About 100ml sprayed mostly outer working in.
a year ago
About 100ml added. More so on the sides to encourage root growth
a year ago
Popped yesterday. Gave about 100ml to wet surface around her.
2 years ago