kenken1992
Plant 2 4/16/21
...
...
Flushing with water almost cut down.
a year ago
Little nutrient burn so I adjusted nutrients. Gave half feed and will watch closely. Trying to super crop since the plant is about to out grow the tent.
a year ago
18:6 fixed nutrient ratio
a year ago
coreyjoe12 Hey mate, can you check out my plant post. This is my first time growing and i have a sick plant.
ken1992 Hey! , I am not an expert. This is my second grow. Also, if you have fb join some grow groups, I ask them millions of questions. Lol Ill check it out now
coreyjoe12 Thank you so much! I don't have Facebook ):
View 3 additional comments
18:6 added nutrientsr
a year ago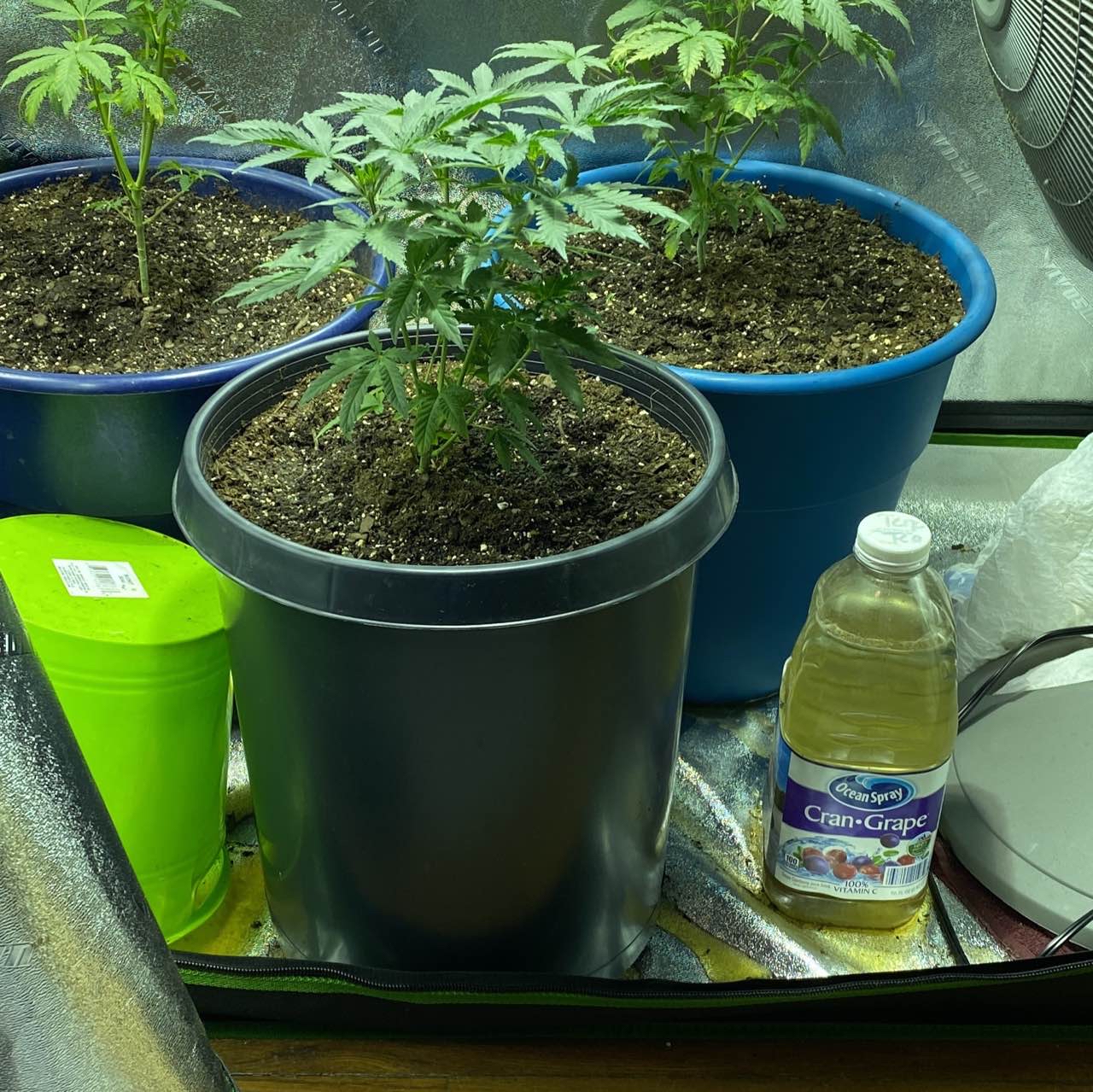 Nutrients added
2 years ago
awaxz Hey how you do that cause I'm trying grow myself
ken1992 Hello. I dont have anything fancy. I just started adding nutrients: flora grow, bloom and micro fertilizer for two weeks. 1 week before that I began ph the water 5.8. I topped this once to multiply the leaves. To make 4 branches. I just topped again so I will get more branches now.
awaxz Oh ok so what's the name of the fertilizer you used 
View 3 additional comments
Phase 2 part 2
2 years ago
24 hours nutrients:0 stage:1
2 years ago
Seedling : 24 hours
2 years ago