joshponderz
Sour Jack 2 (Scrog)
BC MMJ
Sour Diesel X Jack Herer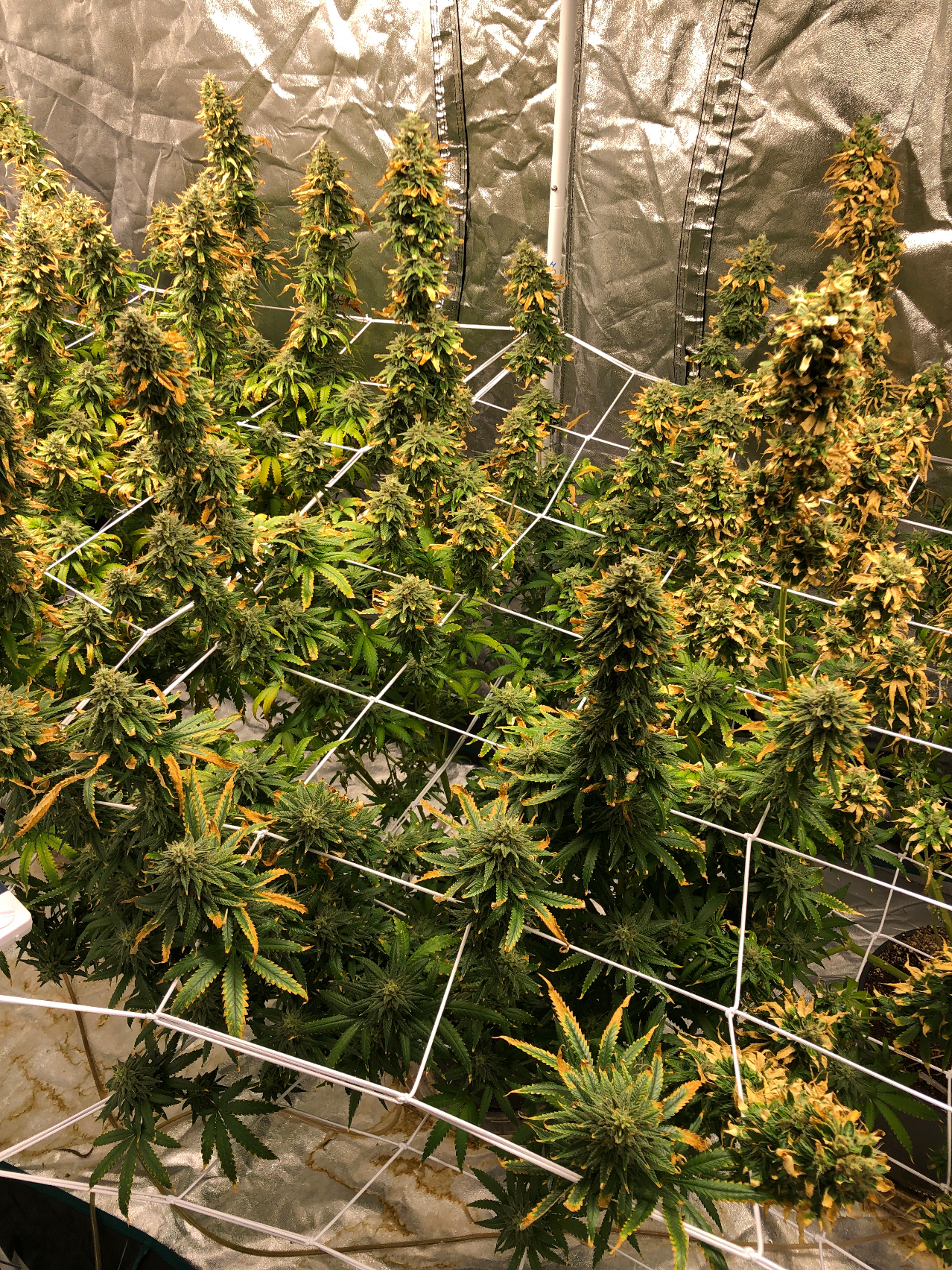 Jan 9th Flush Week 2
3 years ago
Week 6 Day 1 Dec 23
3 years ago
Week 5 Day 4 December 19
3 years ago
Dec 14th Ending week 4. fresh water
3 years ago
Week 4 Day 1 DEC 9th
3 years ago
12/12 Week 3 Day Thursday Fed Fresh Water
3 years ago
12/12 Week 3 Wednesday
3 years ago
Thinned and Nutes 12/12 Dec 1st. 3rd week flowering starts tomorrow dec 2nd
3 years ago
12/12 Nutes Nov 28th
3 years ago
Nutes 12/12 week 1 flowering complete Nov 24/19th
4 years ago
Lights and fed Hey
4 years ago
The stretch Nov 18th 9pm
4 years ago
3pm Friday 15th Lights out. Hindu/SJ1/SJ2 fresh water flushed to 498ppm 24 Hours prior. I'm giving these plants 48HRs darkness to speed the hormonal change. Will resume Feeding/Light Sunday 17th 9pm - 9am Lights on.
4 years ago
Feed water before the 12/12 flip
4 years ago
Day 55 full feed
4 years ago
Scrogged 1.5 Weeks Late compared to the SJ1. Was shorter and busher plant than the SJ1.
4 years ago