barbolute
LSD-25
2nd grow
2 of each seed in a 3x3 tent
LSD-25 and Pinapple Express
Cut 2nd plant 151g wet
2 years ago
150g wet, cut first plant
2 years ago
ogeast Very pretty plant! Well done 👍
Going to harvest the one on the right
2 years ago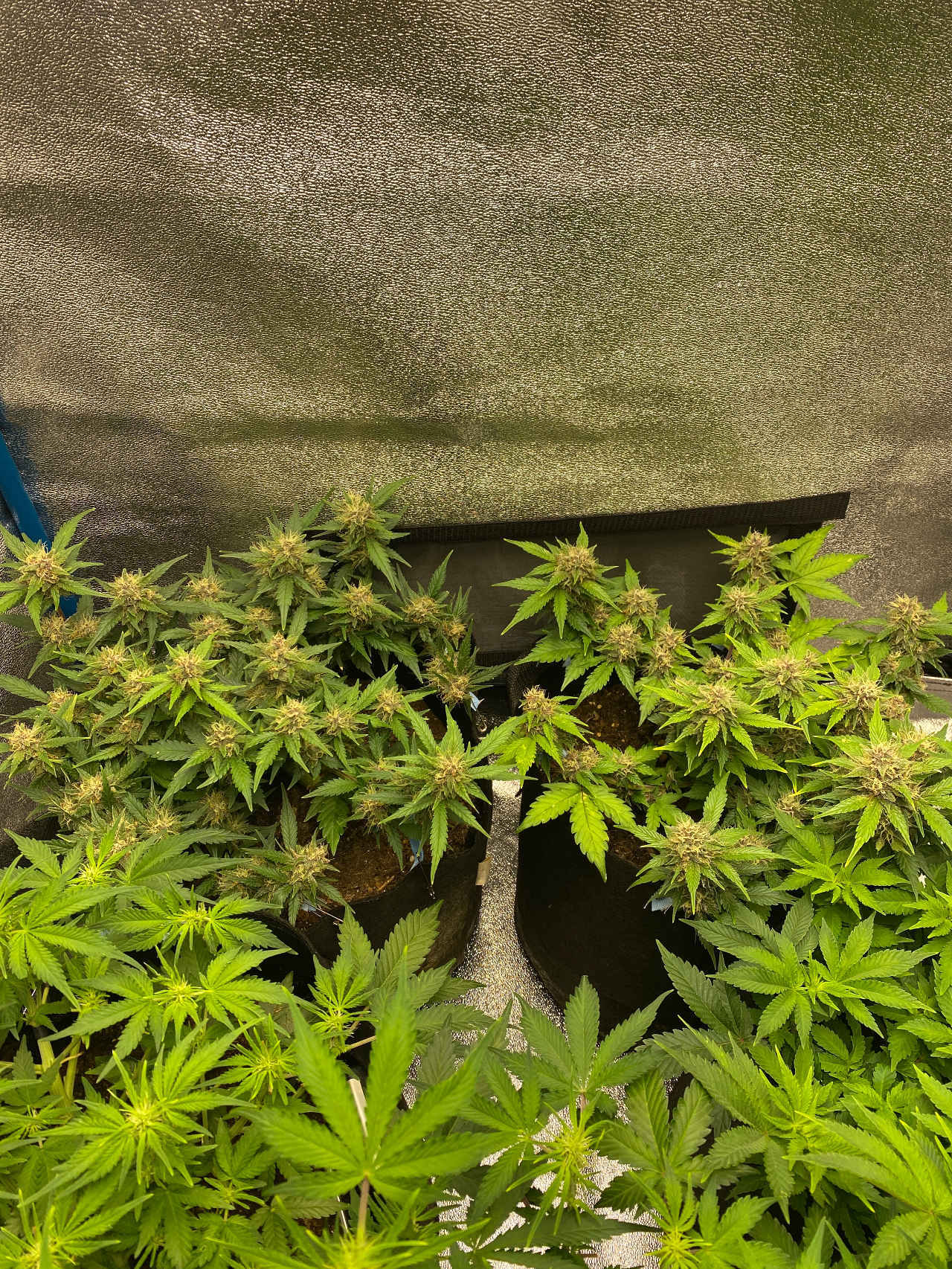 Little yellow
2 years ago
The 2 flowering ones are LSD
2 years ago
Did more LST and pruning
2 years ago
More LST, starting to see hairs. Added second light and moved lights to 30 in
2 years ago
LST looking good
2 years ago
Did proper LST this time
2 years ago
De LSTed will give another week before tying down
2 years ago
Little guy looking good!
2 years ago
Gave up on one. 2 looking good. Last little one is questionable.
2 years ago
2 still doing well, trying to get the other 2 to bounce back
2 years ago
2 doing well 2 struggling a bit. The 2 struggling were likely not planted deep enough in the jiffy pod to start.
2 years ago
Germinated in jiffy pod over heating pad with coffee mug on top. All 4 popped out after 2 days. I just put them in the 3 gal fabric pots and have a mars hydro ts 600 32 in above them. Will monitor temp and humidity.
2 years ago