abudz88
G2 Hydroponic - White Widow
Indoor Grow
Hydroponic setup, DWC bubbler with drip system. 2x 600w Full spectrum LED additional 600w high power led added at flowering stage.
Week 1 Bloom. Adjusted nutrients for flowering. Foliage spray supplemented. 12/12 cycle. C02 supplementation start next week.
4 years ago
MauiRemedies Plant looks super healthy and bushy! Going to be a nice one! What kind of light youbusing?
Abudz88 Thanks! I'm running 2x Vipar Spectra 600w LED in a Hydro setup. Looking forward to seeing some buds soon. On my last grow I had a 3rd light (high power cree LED 600 watt) but I think it was overkill for my size with 4 plants. Tent overheated as well.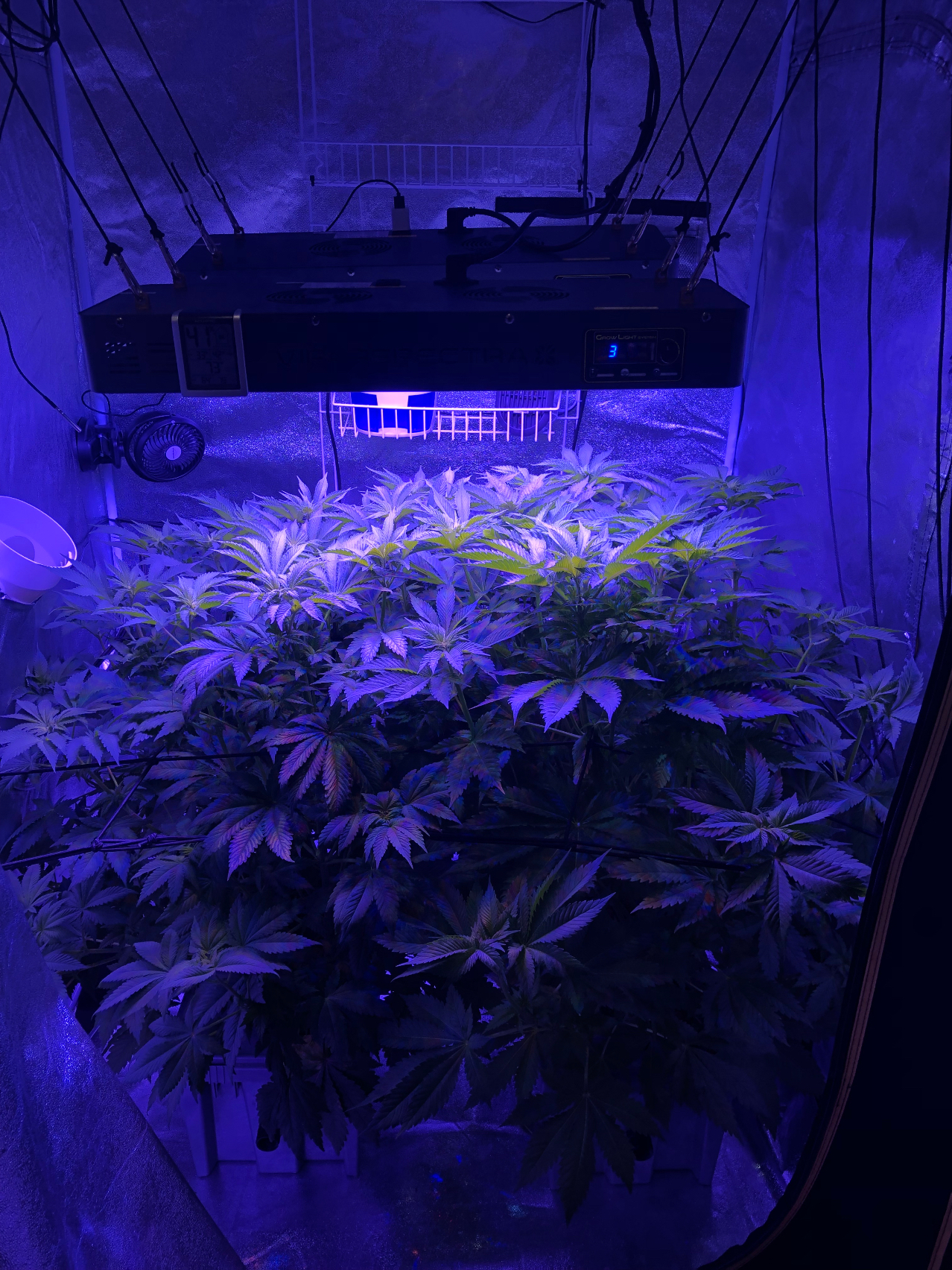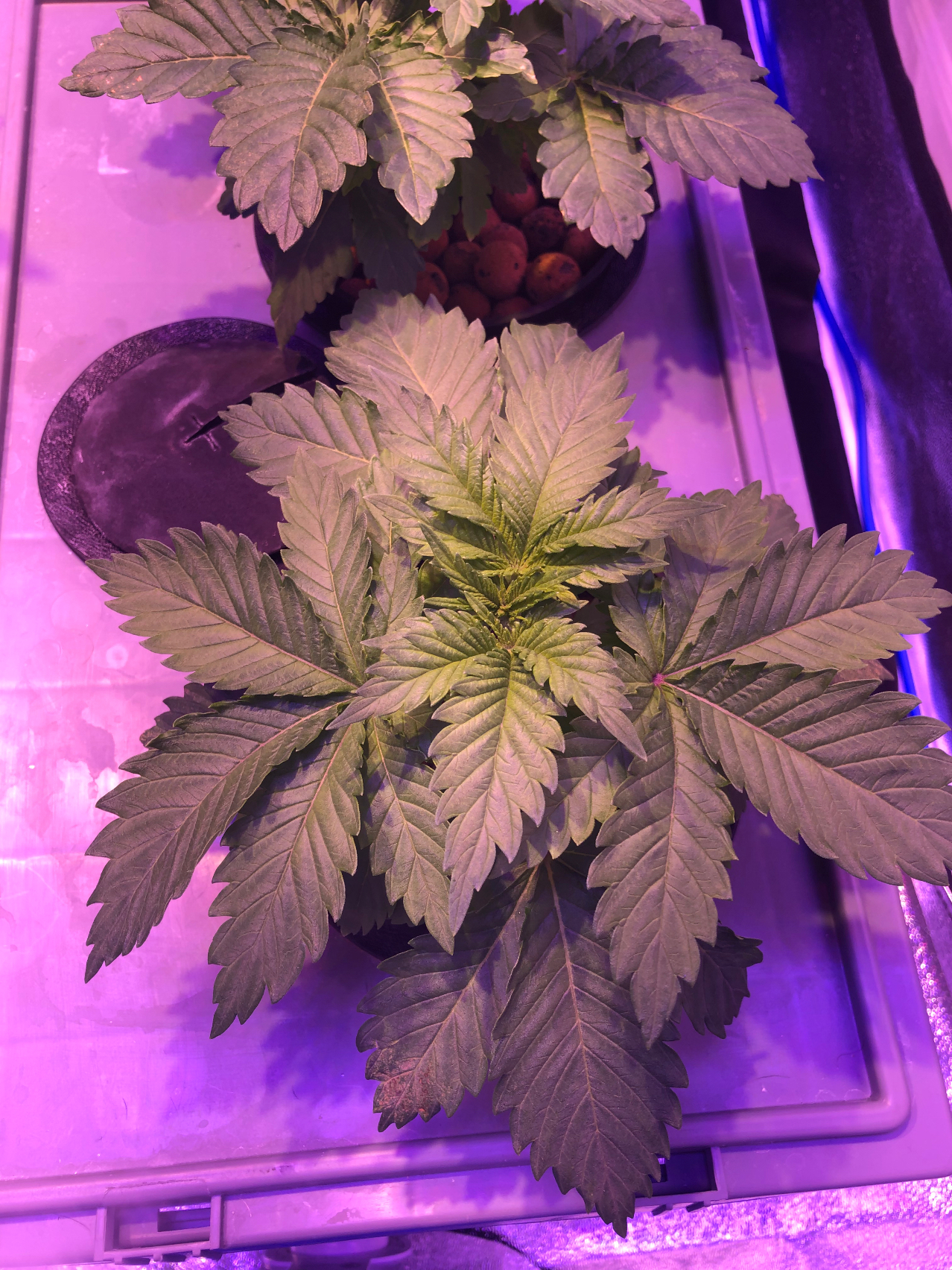 Delayed changing reservoirs due to work. Noticed Calmag deficiency and adjusted accordingly.
4 years ago
Dwarchuk Wow they are growing like crazy!
Week 1 Seedling. Foliar spraying.
4 years ago
All seedlings germinated. Will transplant into hydroponic reservoir tomorrow.
4 years ago
Widdows420 Crazy impressed with the day 0 pictures of your setup. Very thoroughly thought out. How long have you been growing?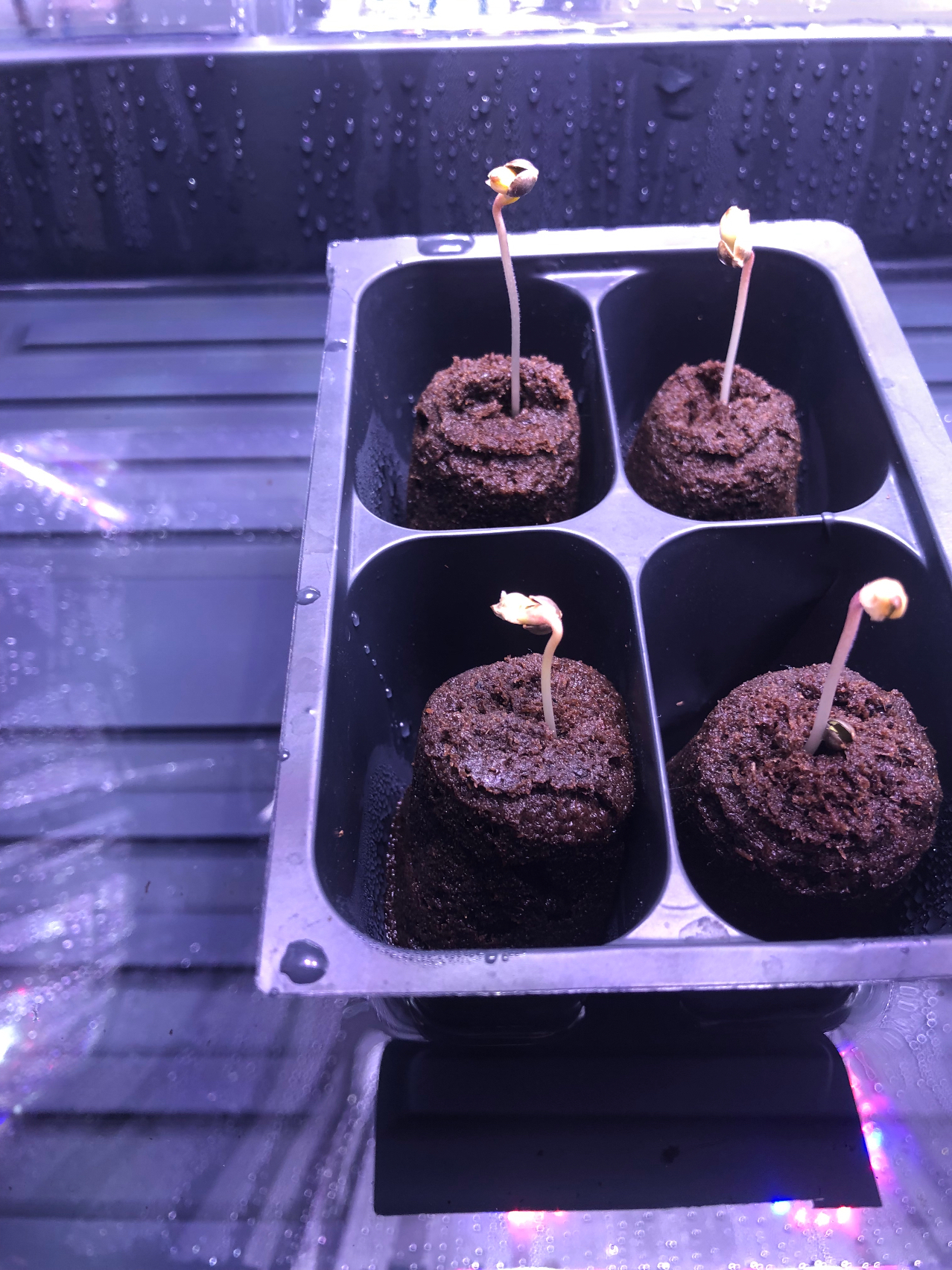 Breaking out of shell casing.
4 years ago
Breaching rooter.
4 years ago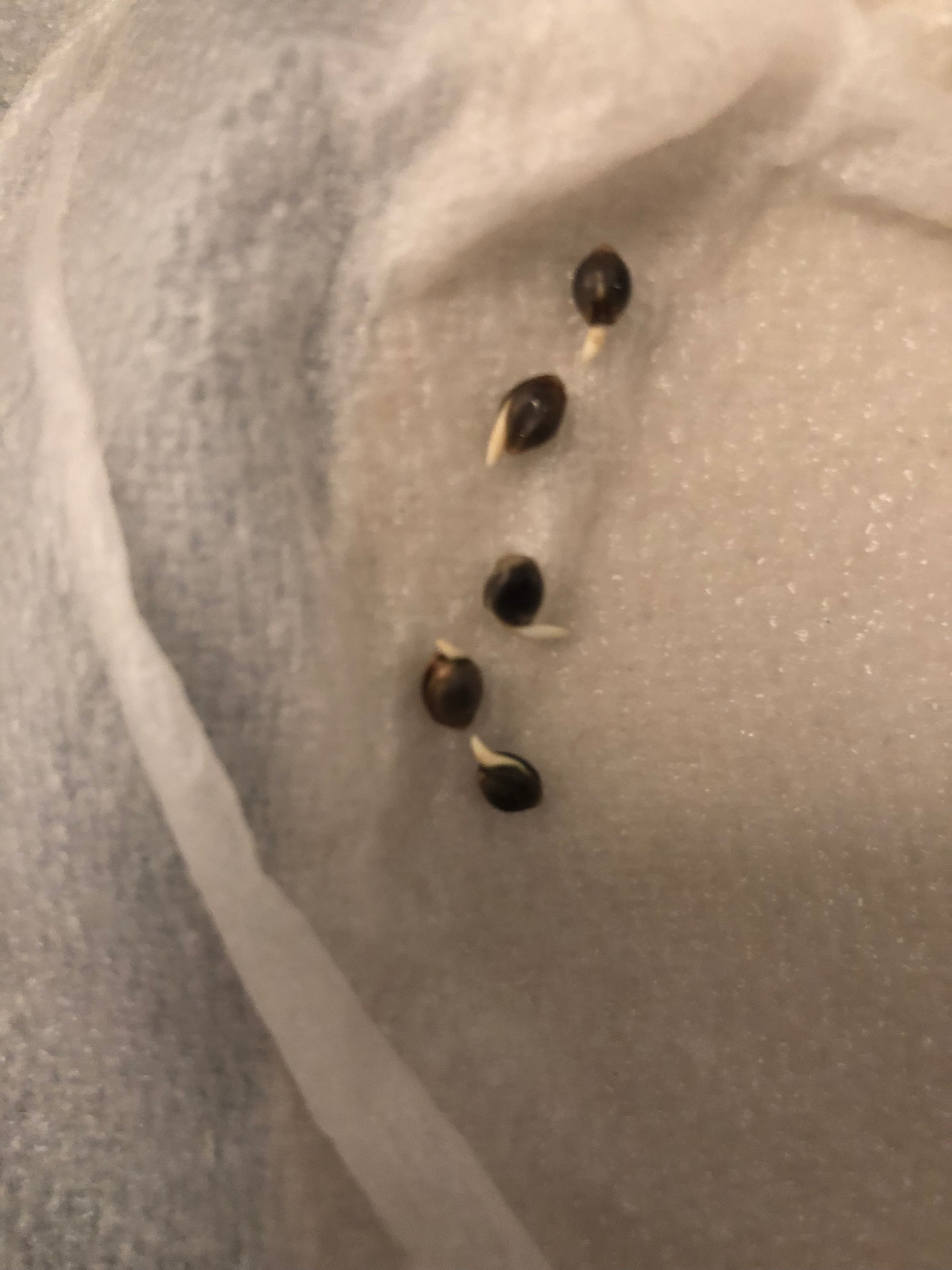 Seedling sprouting.
4 years ago
Germinating 5 seeds. Hardened seeds agitated and placed in warm water bath for 24 hours.
4 years ago
Abudz88 Running 2 bubblers with top feed dropper. Grow room equipped with air conditioning and C02