ILGM Auto Run
Fall 2020
3 Jack Herer 1 Bubblegum Kush 2 OG Kush 5 Zkittlez
Jack Herer, Bubblegum Kush, OG Kush, Zkittlez
Chopped up the Bubblegum Kush and Jack Herer to hang them up. Put the Zkittlez into darkness as well.
3 years ago
mr.weedman @GreenthumbCharlie I use the fox farm lineup
The girls in the 2x4 got a new light today. The colas in all plants seem to be thickening up. the bubblegum in the 2x2 seems to be almost finished with flower.
3 years ago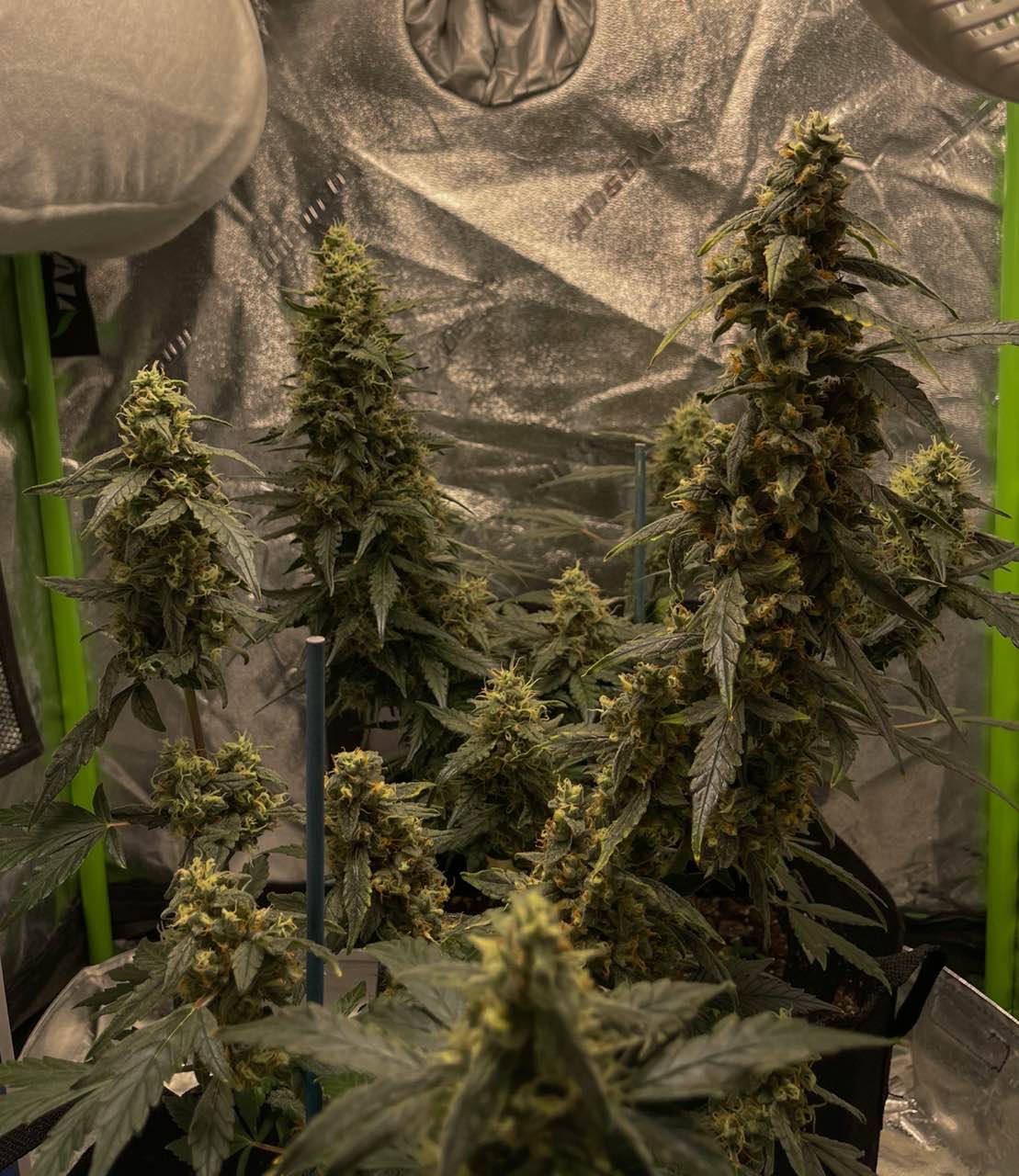 The girls are starts to really stink up a storm. all have great bud production but the OG Kush and Zkittlez are by far have the biggest colas.
3 years ago
hung one of the jack herer autos today. wet trimmed her to save some time later in trimming.
3 years ago
the og kush, jack herer, and bubblegum kush in the 2x4 all got a hefty trimp job today on their fan leaves. the og kush and jack herer are still fairly compact while the bubblegum on the left waited a few extra weeks before flipping into flower and had quite a bit of stretching during her first couple weeks as well. the zkittlez and og kush in the 2x4 are still going crazy with pistils and are building mass very fast on their main colas.
3 years ago
herbitect Beautiful! My last batch of Jack looks similar. What type of training did you apply here?
mr.weedman just low stress training. since these are autos i find it more beneficial to use that method alone instead of topping as well
only a few more days left on the Jack Herer auto that was planted a couple of weeks ahead of the rest.
3 years ago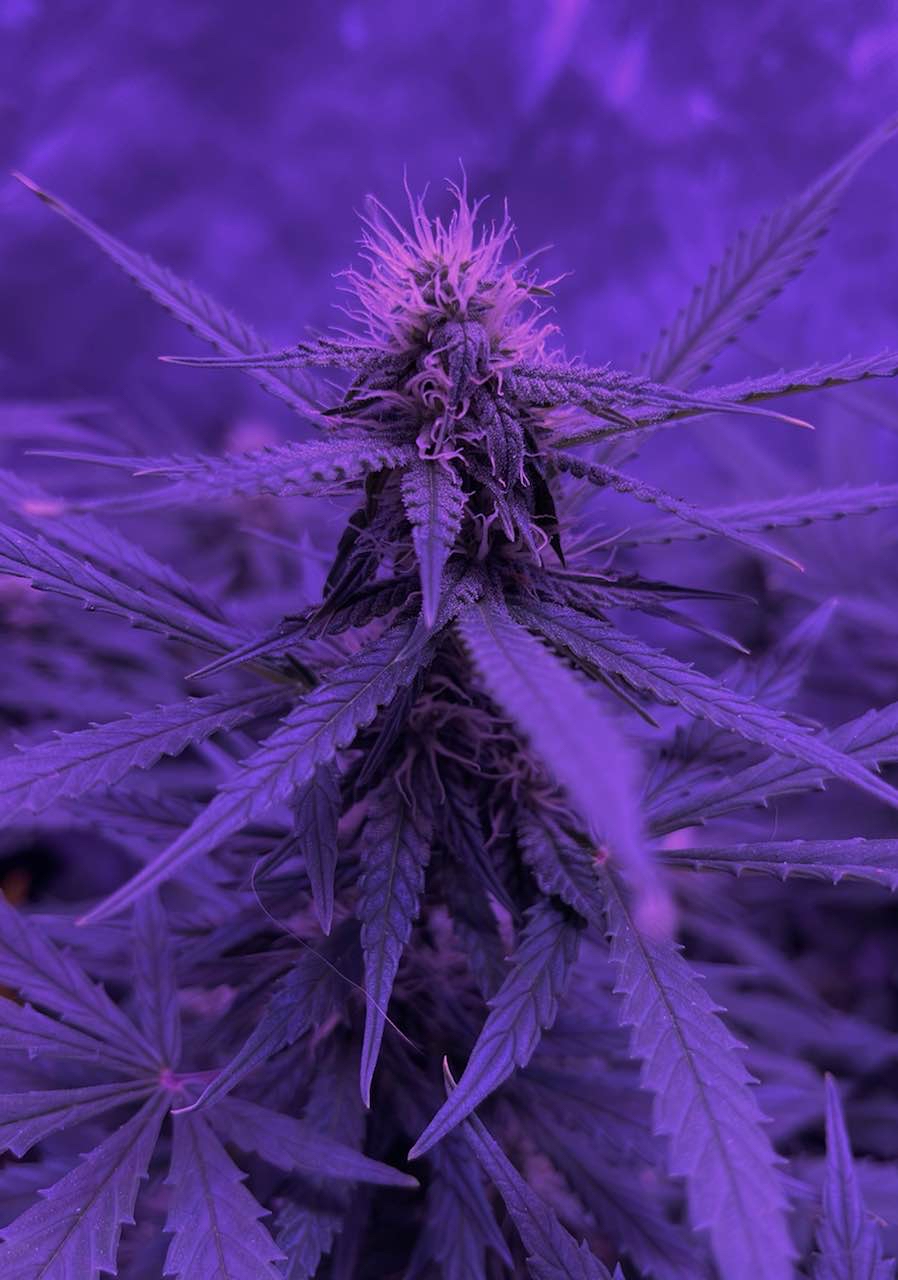 watering when dry with cha-ching fertilizer at a ph of 6.5
3 years ago
All plant fully into flowering cycle
3 years ago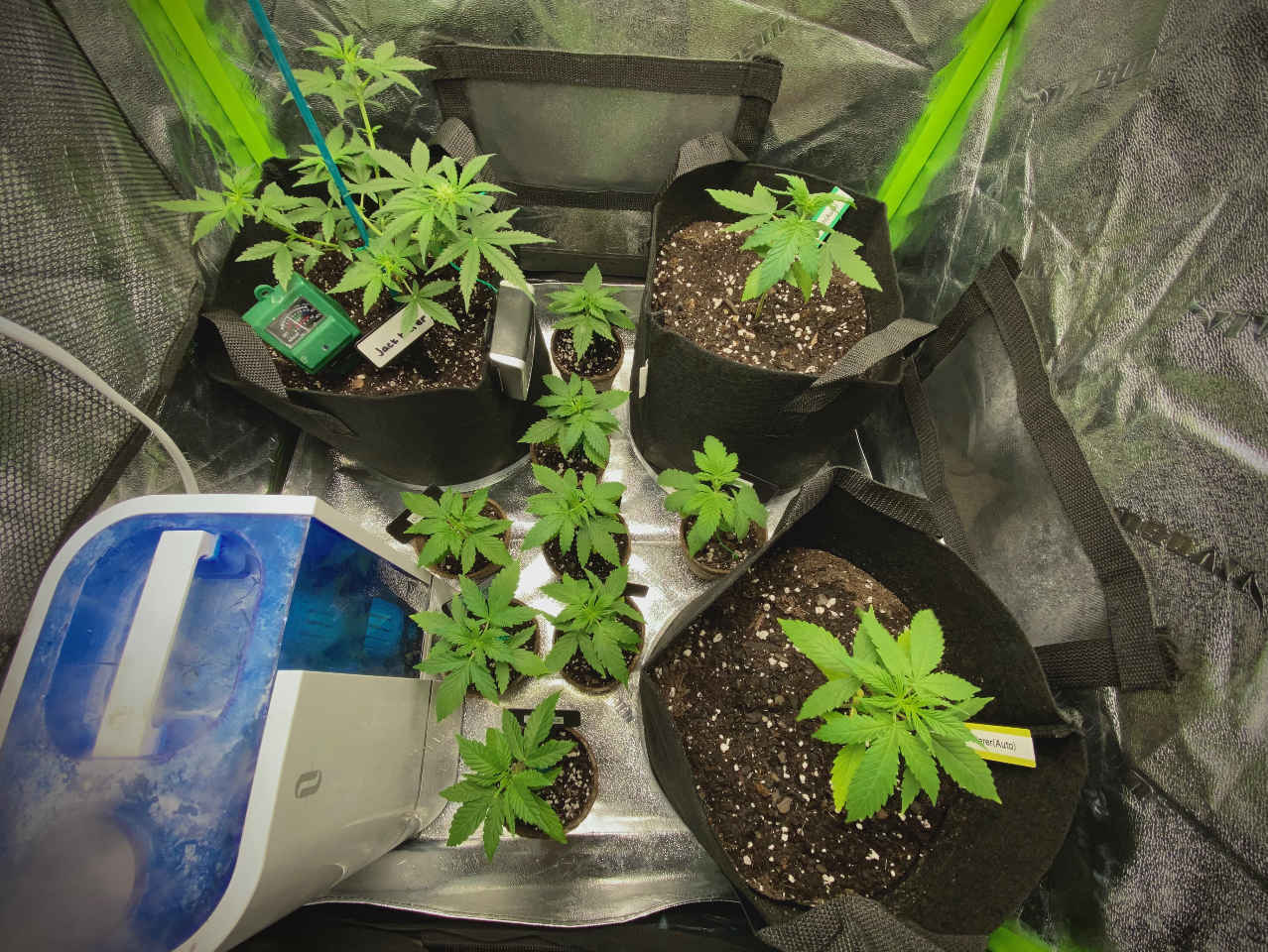 Still growing seedlings to figure out what plants have the best genetics. Will pick approximately 6 to keep until flower.
3 years ago