Northern Lights Auto 2nd Grow
Cordozar
planted in coco starter; transplanted to 5 gal airpot. 56 x 56 x 77 converted greenhouse to grow house with 2 full spectrum LED's 20/4 light schedule. First time LST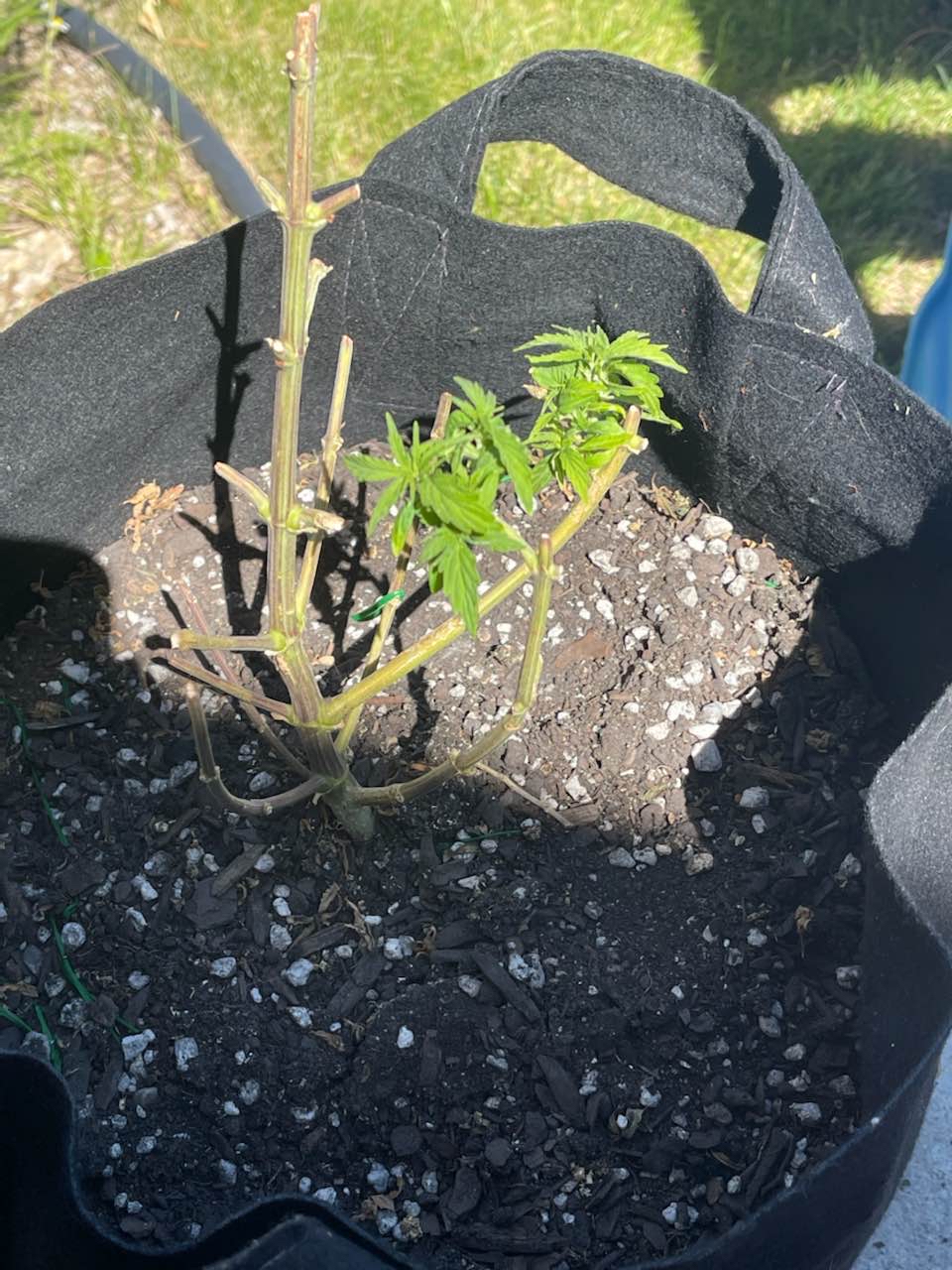 Does anyone know why this auto is coming back?!
2 years ago
View 1 additional comment
✨✨✨ Very pleased with my harvest and got 3x more than my first one!
2 years ago
View 4 additional comments
Buds filling out! Watered and gave bloom booster as well as defoliated.
2 years ago
Watered her today she was super thirsty!
2 years ago
Bloom booster and water today. Also added blurple lights. Buds are much more abundant and amber this time.
2 years ago
About 30 Days to go!
2 years ago
Ganja Man Sweet!! I'm running autos for the first time after my Gelato finishes. Any advice?
View 2 additional comments
Flower Power! Pulled down some stems and defoliated quite a bit. About 40-45 days left until harvest 🔥
2 years ago
EtherealBudGoddess I hope so! This app is annoying me so much it doesn't show me notifications anymore!
Almost halfway to harvest! Water Today PH 6.6. Humidity was too low so I fixed that problem.
2 years ago
Had to move up my lights. More LST and water tomorrow.
2 years ago
Bonsorelli Wow this plant is going to be a monster good job!
Slight defoliation and LST/ Water day
2 years ago
felonyking Im thinking of tryin this strain any issues i should worry about
EtherealBudGoddess I'll warn you that it doesn't need hardly any nutrients though or it'll burn.
Loving the LST. PH was too alkaline - I used Bragg's Natural Vinegar and mixed into water. Achieved a much better 6.5 PH level. I'm interested to see the results. Plant is getting extremely tall.
2 years ago
Added Dr. Earth bloom booster at half dose and cut a few lower fan leaves off.
2 years ago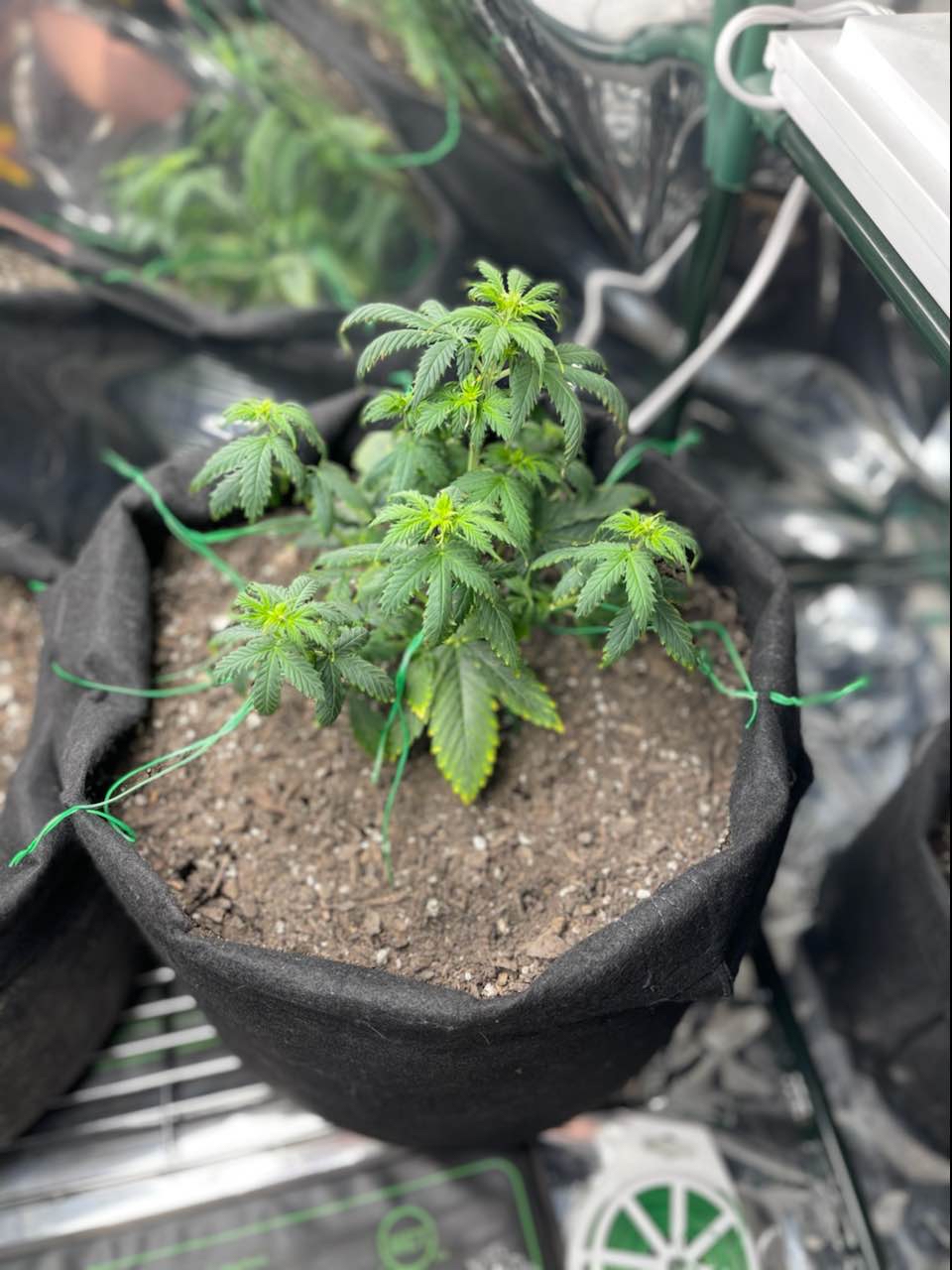 More LST and slight defoliation... this plant is a monster compared to my other one.
2 years ago
More LST today and water. Temp 79 and humidity at 40%
2 years ago
Water today and tucked fan leaves.
2 years ago
weazzyefff Wow that's growing fast. Almost flowering already? Is this a two month harvest? That's fast.
EtherealBudGoddess It is definitely growing very fast! It's an auto flower but it's still faster than expected.
View 1 additional comment
More LST, the canopy is laying down perfectly to get light to the buds.
2 years ago
Responding well; watered today and rotated
2 years ago
First attempt at LST... not gonna lie it made me nervous!
2 years ago
Significant growth. I will be attempting to LST this plant.
2 years ago
WOW overnight. Humidity 44-50 and temp 78-79
2 years ago
Substantial, quick growth.
2 years ago
New Growth, humidity at 55%
2 years ago
20/4 light schedule 55-60% humidity ph 6.7
2 years ago
She really opened up last night. Humidity and temp are stable.
2 years ago
Transplanted, keeping humidity at 60%
2 years ago
Keeping temp and humidity good 👌🏼
2 years ago