Blue Cinderella 99 Fast Flower
Emergency grow
Had to scrap last crop due to Maggie. First time growing Fast Flower Strain.
mystrain420 _@eaegifts Not sure if that's an a.c or not but if it is that may be causing the leaf damage because wind burn looks similar
View 2 additional comments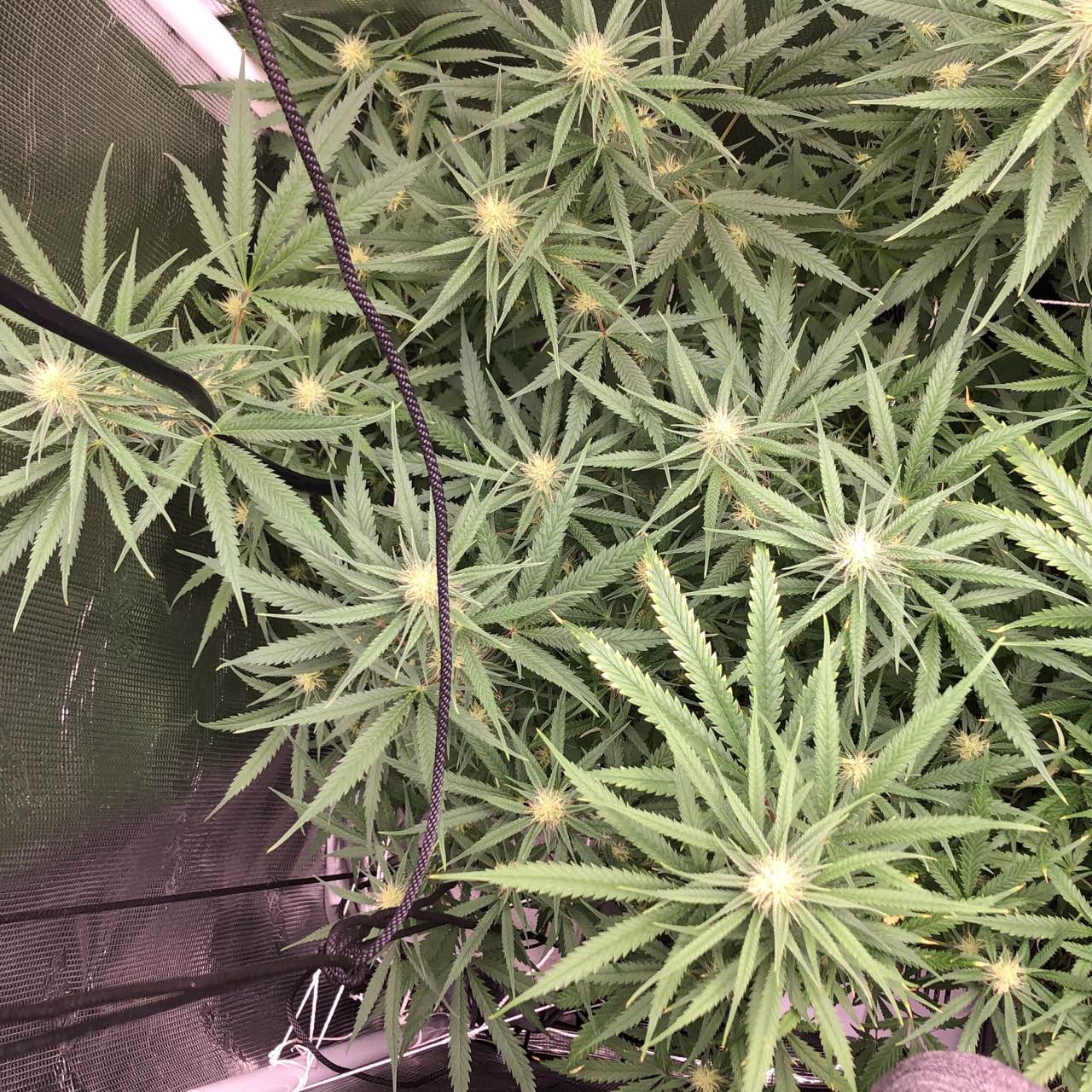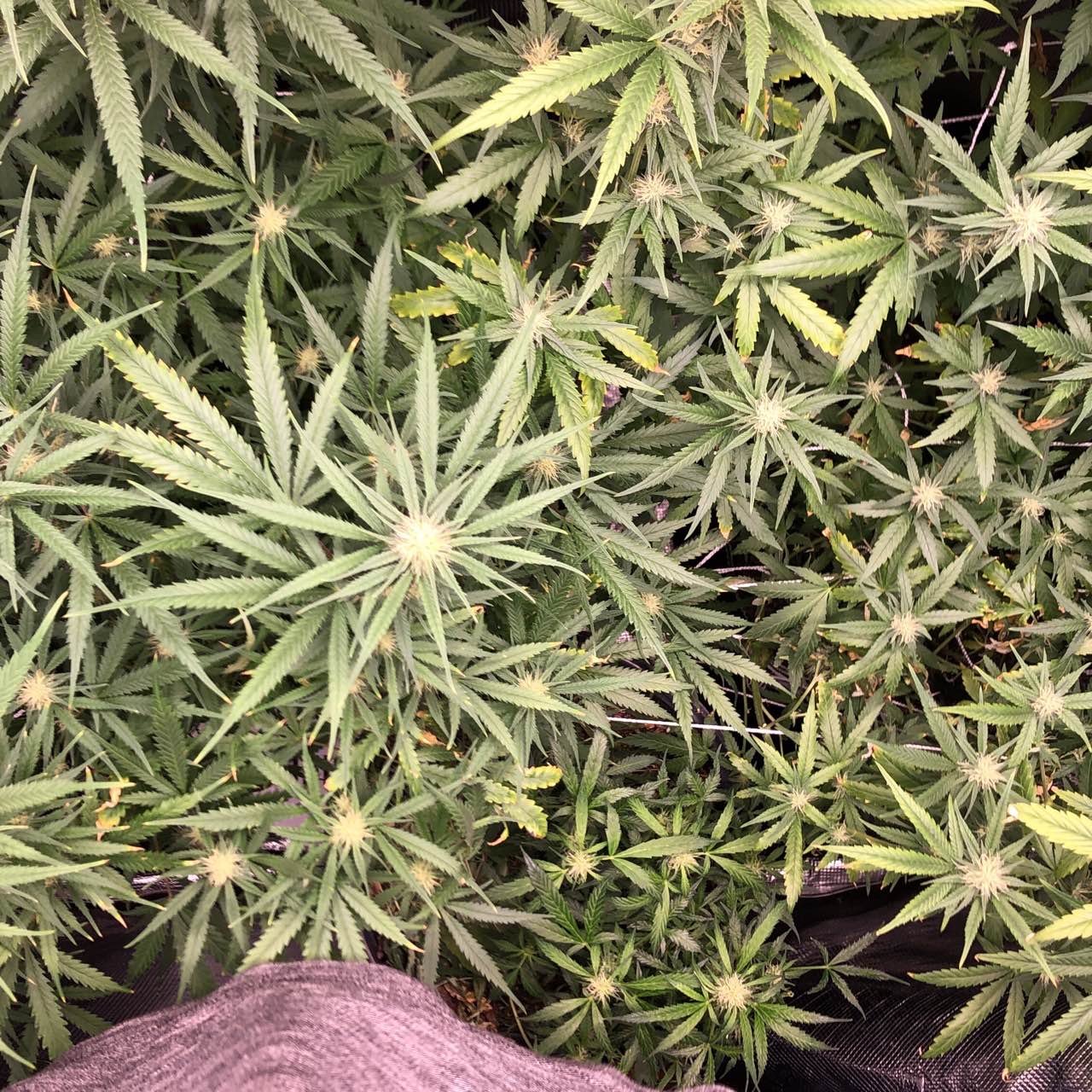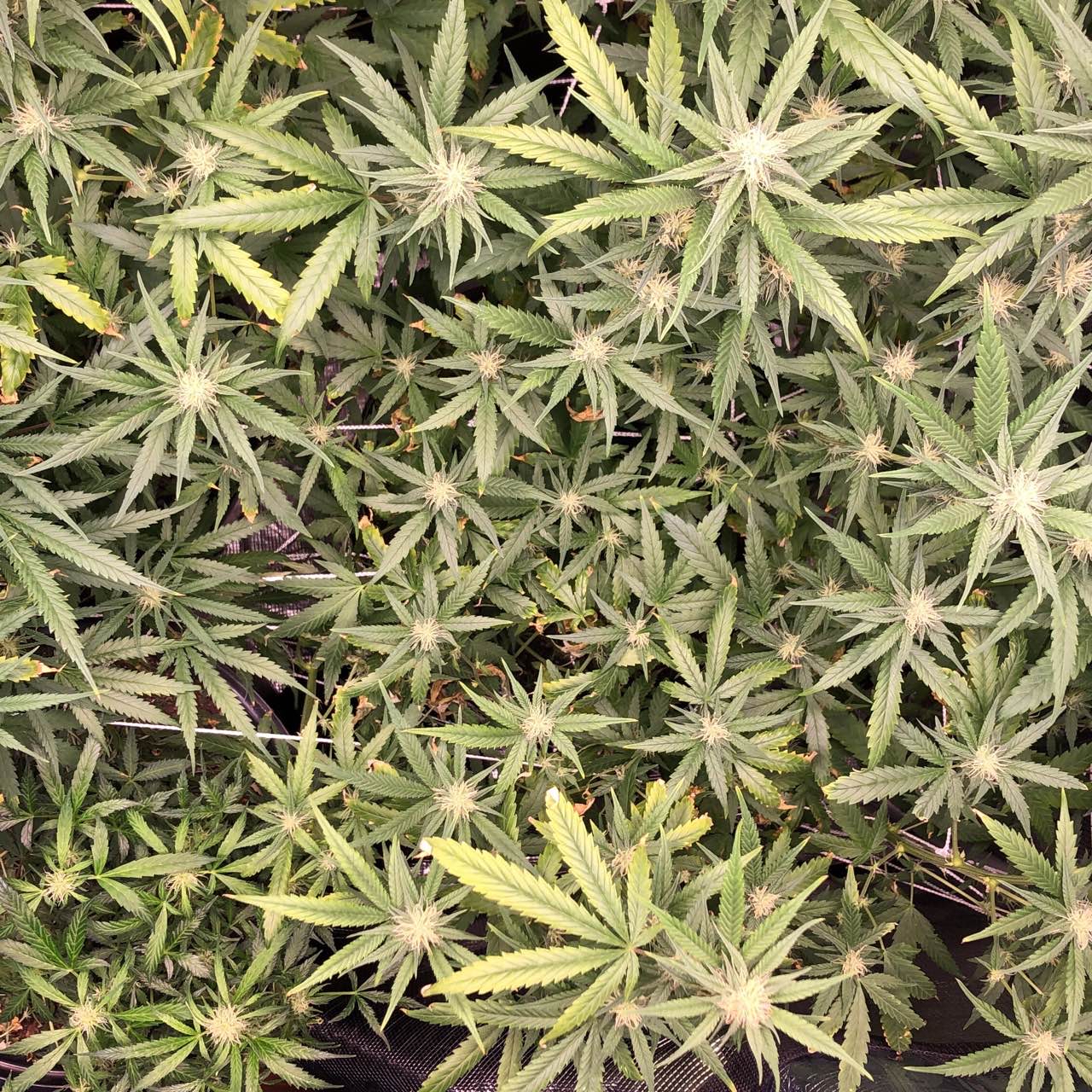 Reaching for the light , Electric sky @85% What you guys think? Should I come down a bit?
2 years ago
BigBubba At this point I wpuld get rid of all those big water leaves. She doesn't need to drink and they just take away from the buds. I keep my lights about 6-10 inches above the plants to keep them from stretching out like that as well. Just my opinion
week 1 of flower
2 years ago
Trim/Fed/12:12
2 years ago
Seeing some color, maybe ph off?
2 years ago
Now just waiting for them to go vertical, defoliate end of week or next?
2 years ago
Adding another layer today/ tmw
2 years ago
HST and re set to trellis. Should I top then once more before I flip?
2 years ago
georgemf Also topped all the new growth 3/3. Now just to let grow and flip in 1/2 weeks.
Mystrain420-@eaegifts I wouldn't top more unless I ran the cut before and know it's gonna yield big. The more you top the smaller the buds supposedly.
View 2 additional comments
1st trellis, going to do one more 6 inch up to level off again #SeaOfGreen
2 years ago
watering before the weekend. Now just hoping for vertical growth
2 years ago
Trained for the last time, now to let stretch and even canopy. Trellis end of next week
2 years ago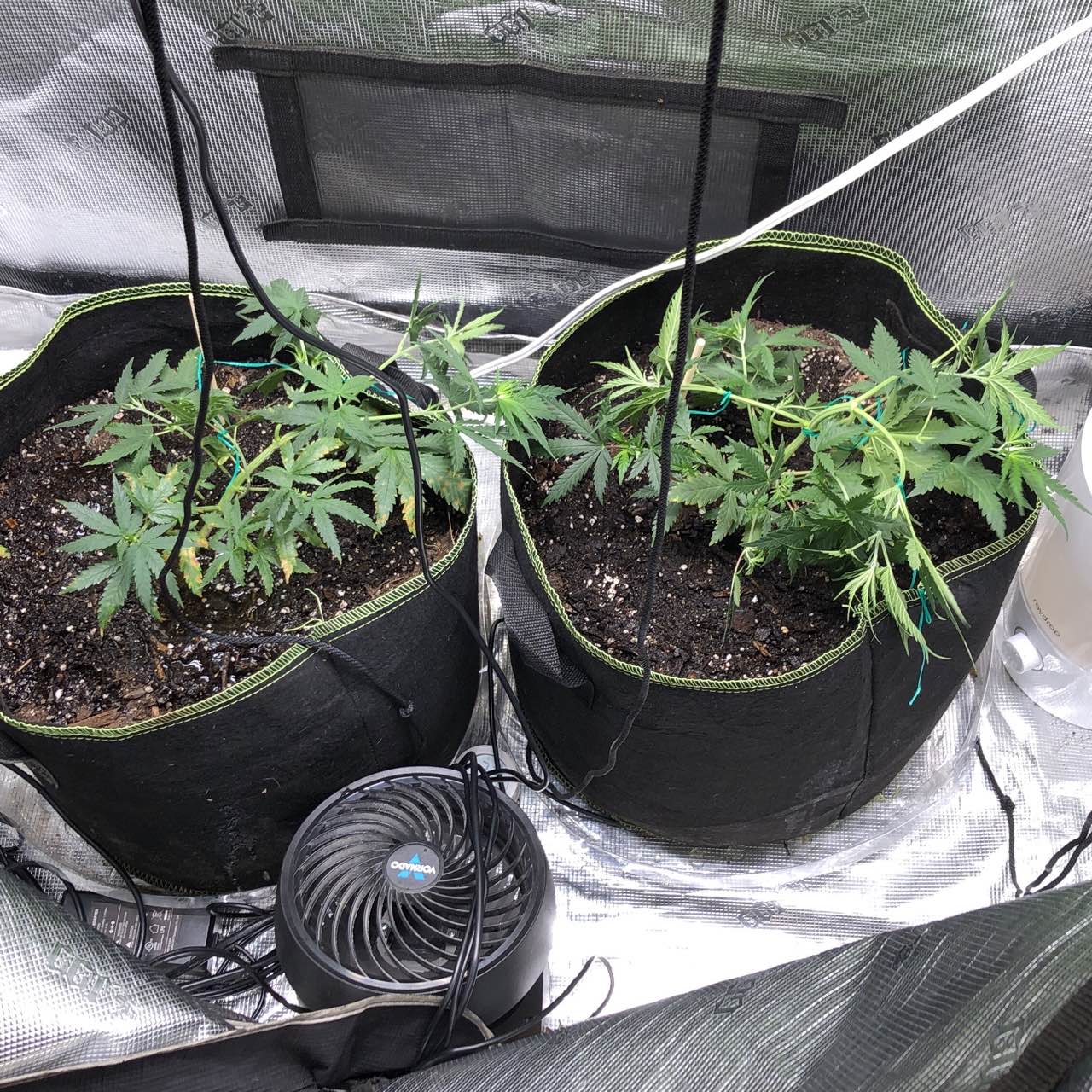 Re Trained and watered.
2 years ago
GroovyTrae Why did you put wiring ? should I do that to my plants to
georgemf To train them, look up Low Stress Training online
Trained and topped 💪
2 years ago
Moved to the tent and transplanted to 7 the gallons
2 years ago
Moving to new set up + transplant to 5 gal
2 years ago
Soon to transplant and train
2 years ago
New growth every day
2 years ago
First Set Coming in
2 years ago