Terp Bomb, Wormhole and Wonder Woman
Fall 2020
Start in tent under led then move two to the main area to finish veg and flower using high frequency fertigation and HID lighting. Using Botanicare Pure Blend, Photosynthesis Plus and Mammoth P
Two from Terp Fi3nd and classic Wonder Woman
Last week. All flushed out. Fade setting in hard
3 years ago
hem-p Niceeeee 🙌🏽🙌🏽🥇👏🏽👏🏽👏🏽💯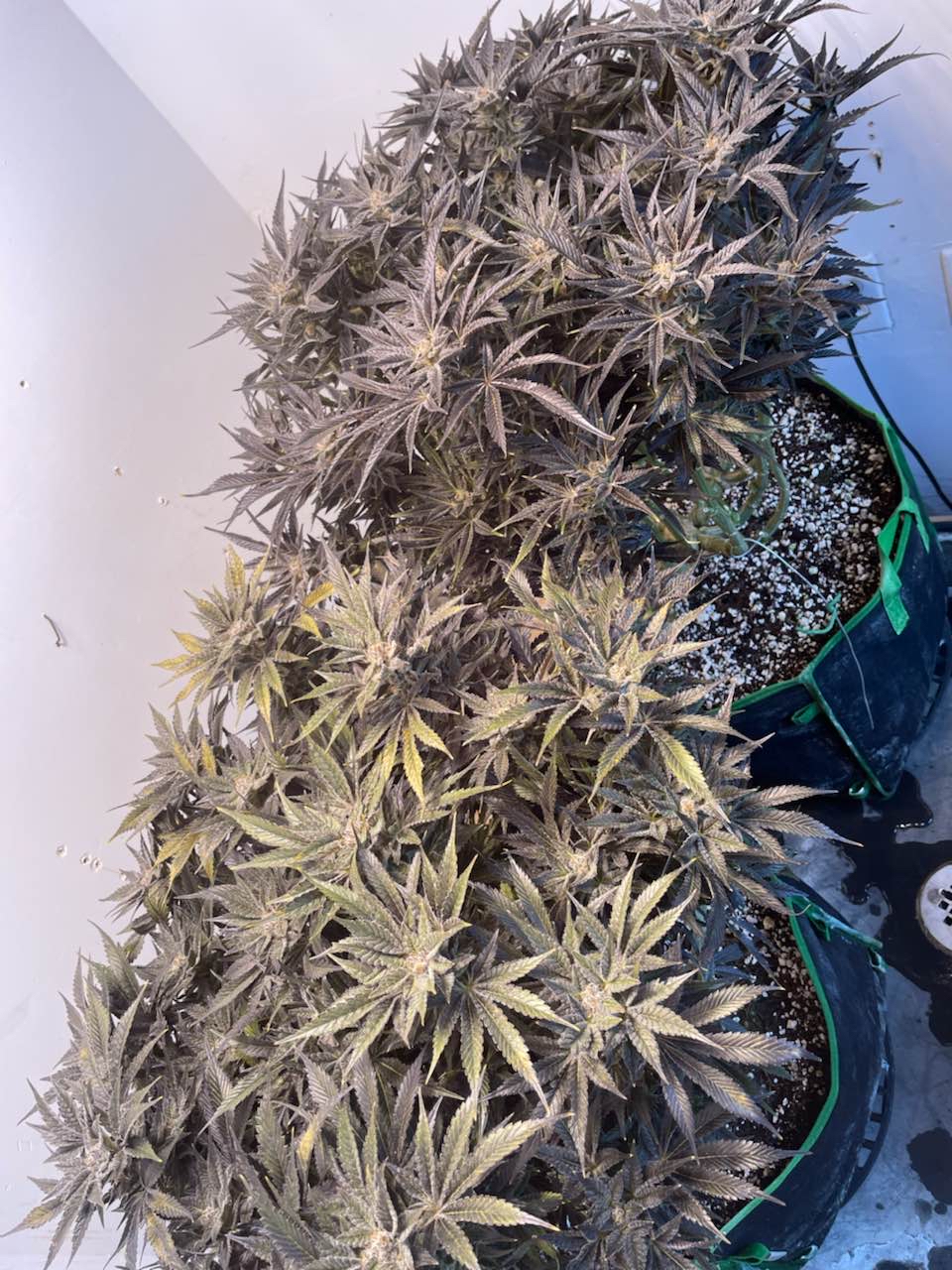 Last two weeks. Water only till flushed then I might do an ice water followed by a drought for the last few days
3 years ago
bgeezy Did you do any defoliation
metalmattak @bgeezy yes on the day I flipped lights and again at 21 days. I probably could have been a little more aggressive but I didn't want to overdo it
Smells so good right now. And that purple fading in...
3 years ago
Day 51 from flip
3 years ago
Been a busy week. Got my new light, ChilLED Growcraft. 😁😁😁 split the ladies up. Popped a few seed and have the auto cloner running for the next run.
3 years ago
Day 37 since light flip. Starting to frost up nice.
3 years ago
Week 4 since flip. Getting stanky!!
3 years ago
Week 3 transition/bloom. Showing the main of the 4 way manifold. 6 shows the scar from the main I almost broke clean off a couple months ago. Used duct tape to hold it together. 7 is after lower cleanup. 8 is the moms which I trimmed so I'll have good size clone stock when the time comes
3 years ago
Week 2 of transition coming along great. Changed out bulb. Am using a new clip on camera filter
3 years ago
First week of transition. Came right back from pruning
3 years ago
Defoliation and flip lights to 12/12
3 years ago
All the new growth since pruning! Also built a cabinet to reduce my clutter. Mothers are coming along nicely
3 years ago
metalmattak The 2nd pic shows the two I pruned earlier this week
mystrain420 The stem on that girl in the front looks so good. 👍🏾 your doing some excellent training. How do u get them that thick, is it strictly the training?
metalmattak Oscillating fan all the time. Also that one I was waiting so long to see if it showed female before I topped
View 5 additional comments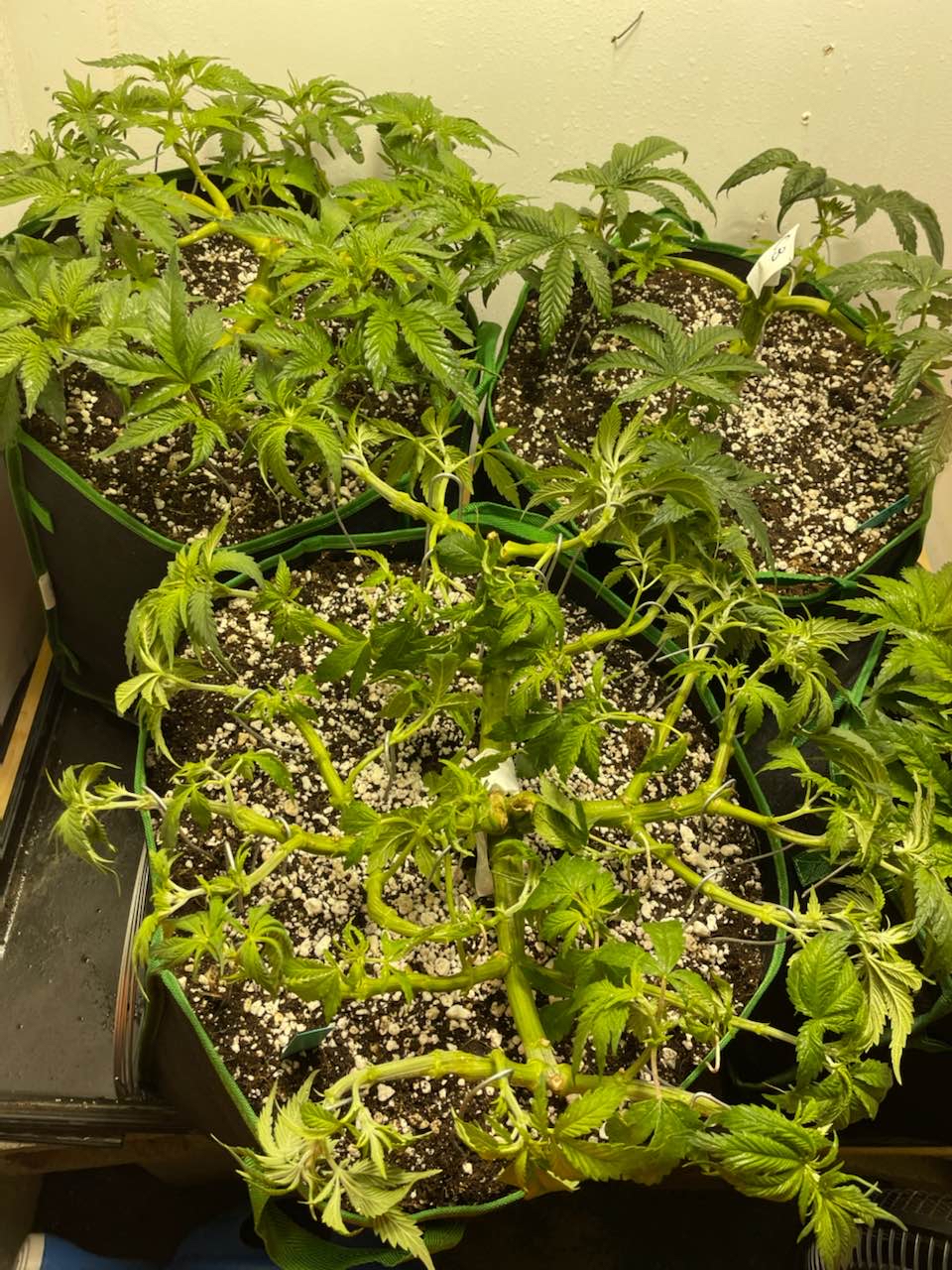 LST/Supermanifold
3 years ago
2 - Wormhole by terp_fi3nd, Wonder Woman by Nirvana, and the least developed is the Terp Bomb #2 also by terp_fi3nd. Also started some bonsai mothers I'm going to try develop for next round
3 years ago
metalmattak Also added Mammoth P to the routine. Still looking at flip in two weeks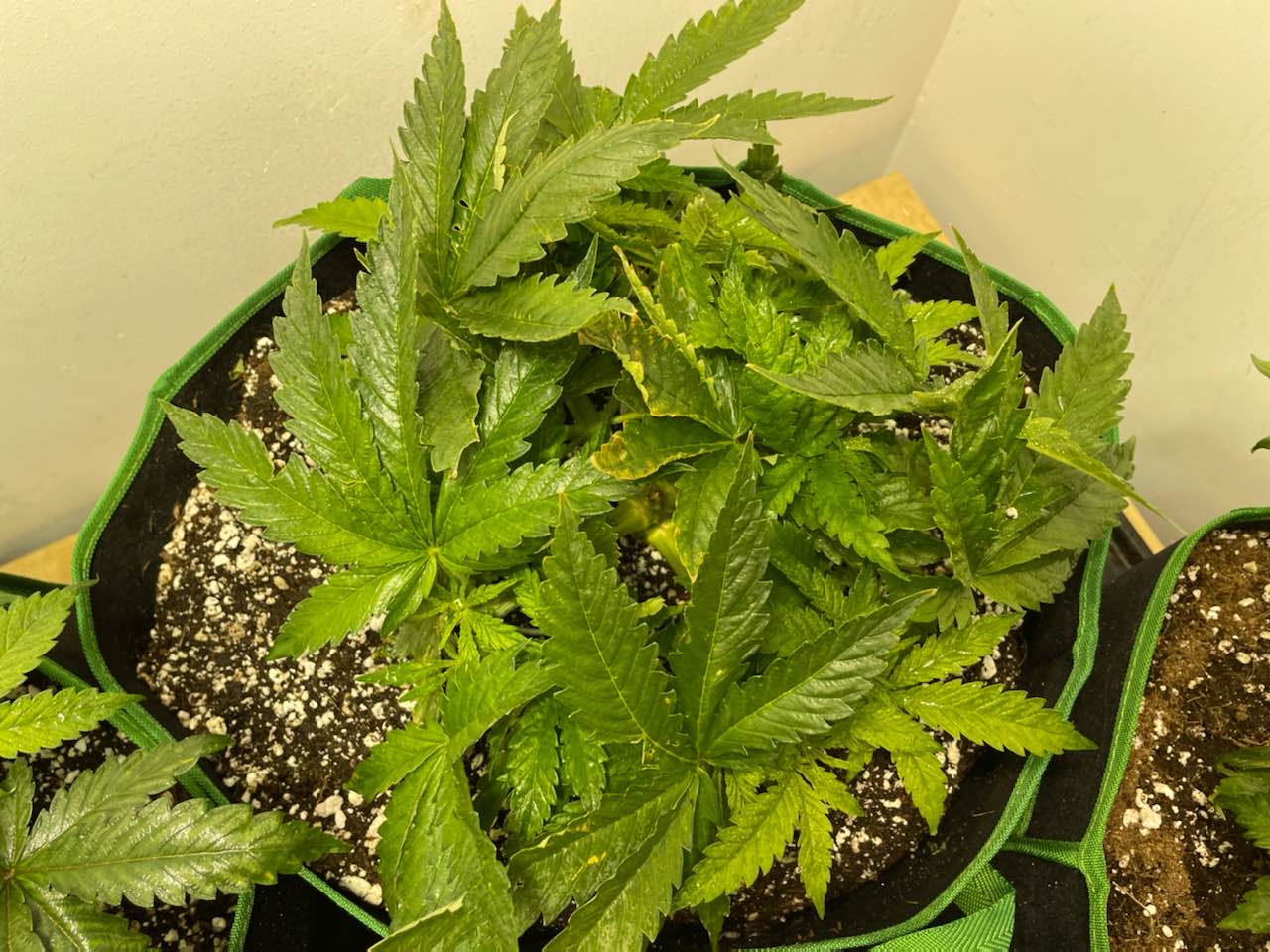 Chose the final girl and did the double manifold technique. Hoping to flip the lights in two weeks
3 years ago
Week 5. Started some manifolds. Waiting to sex the others to start topping
3 years ago
Week 3 veg. Gave up on one little one that was runty. Going to mother the Wonder Woman, great strain to grow for a nice 50/50 daytime hybrid
3 years ago
Sprouts! 7 for 7
3 years ago