jboogz
White Widow
November 2018
We had a tough time with the germination. Seeds seem not to be sprouting. We've placed a few, but only one emerged.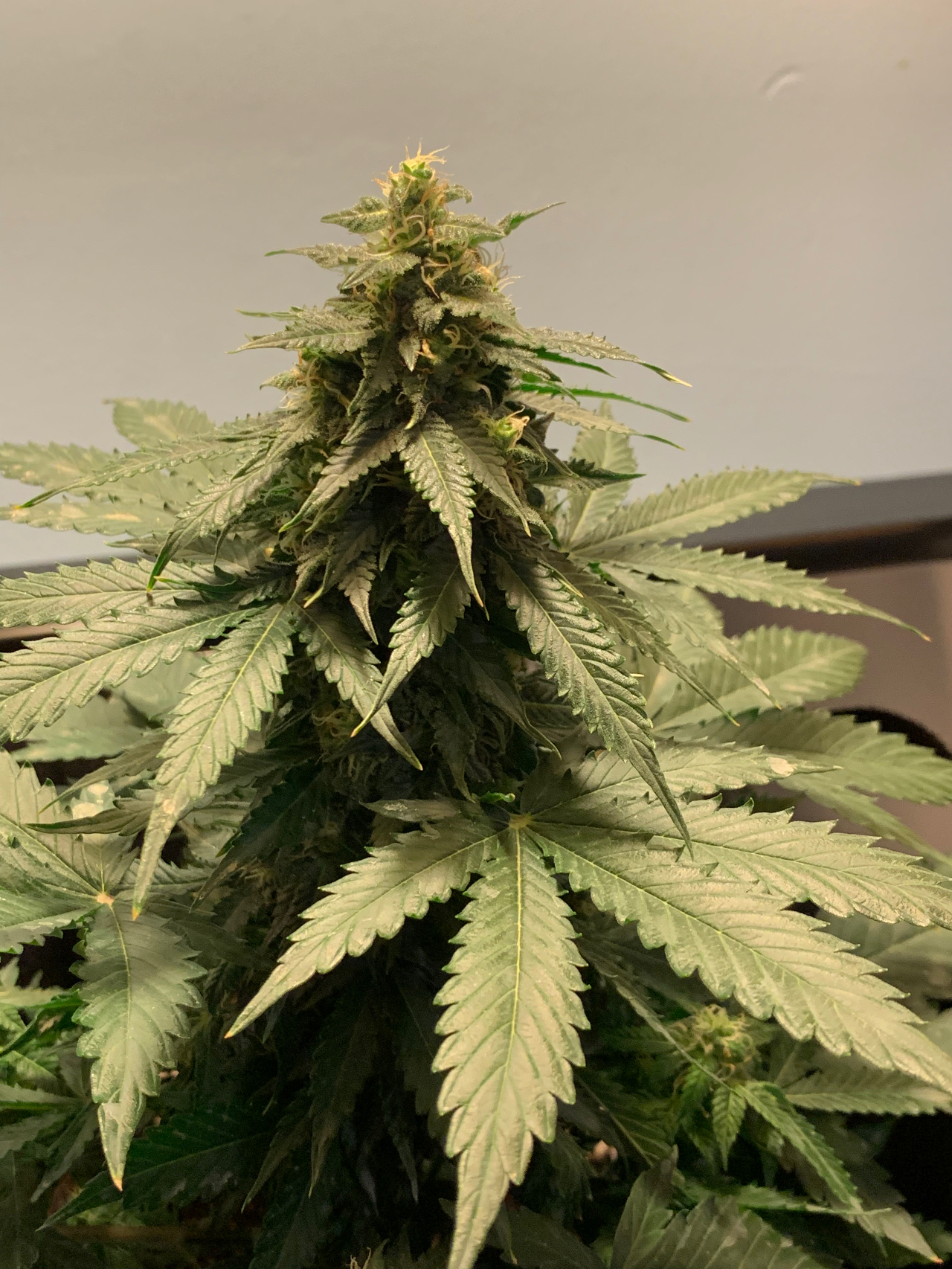 This guy seems to be doing all right. May not yield a ton, but okay for my first grow. Learned a few things on the way. I should've grown only one plant because I used a 4 x 2 tent. Did not get the proper light coverage. For the next grow going 3 or 4 1000 watt. Plus a larger tent. The second guy is very leafy and seems to have a tough time budding. Any ideas?
5 years ago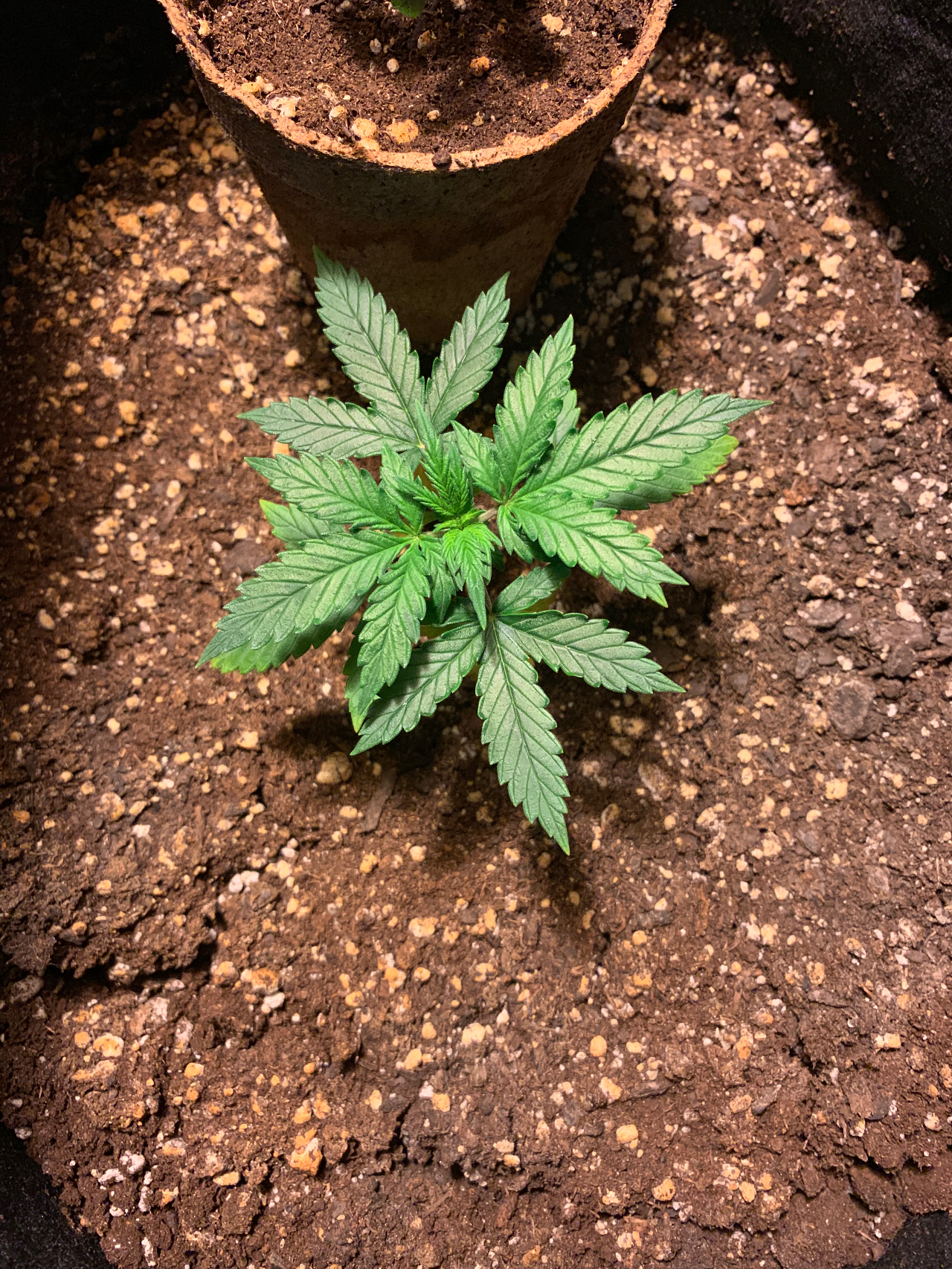 These guys are resilient. Still working through my the lower leaves. They are showing signs of burning. So I'm going to give these guys a water every other day. No nutrients for a little while. I'm surprised for my first grow. Nothing too crazy.
5 years ago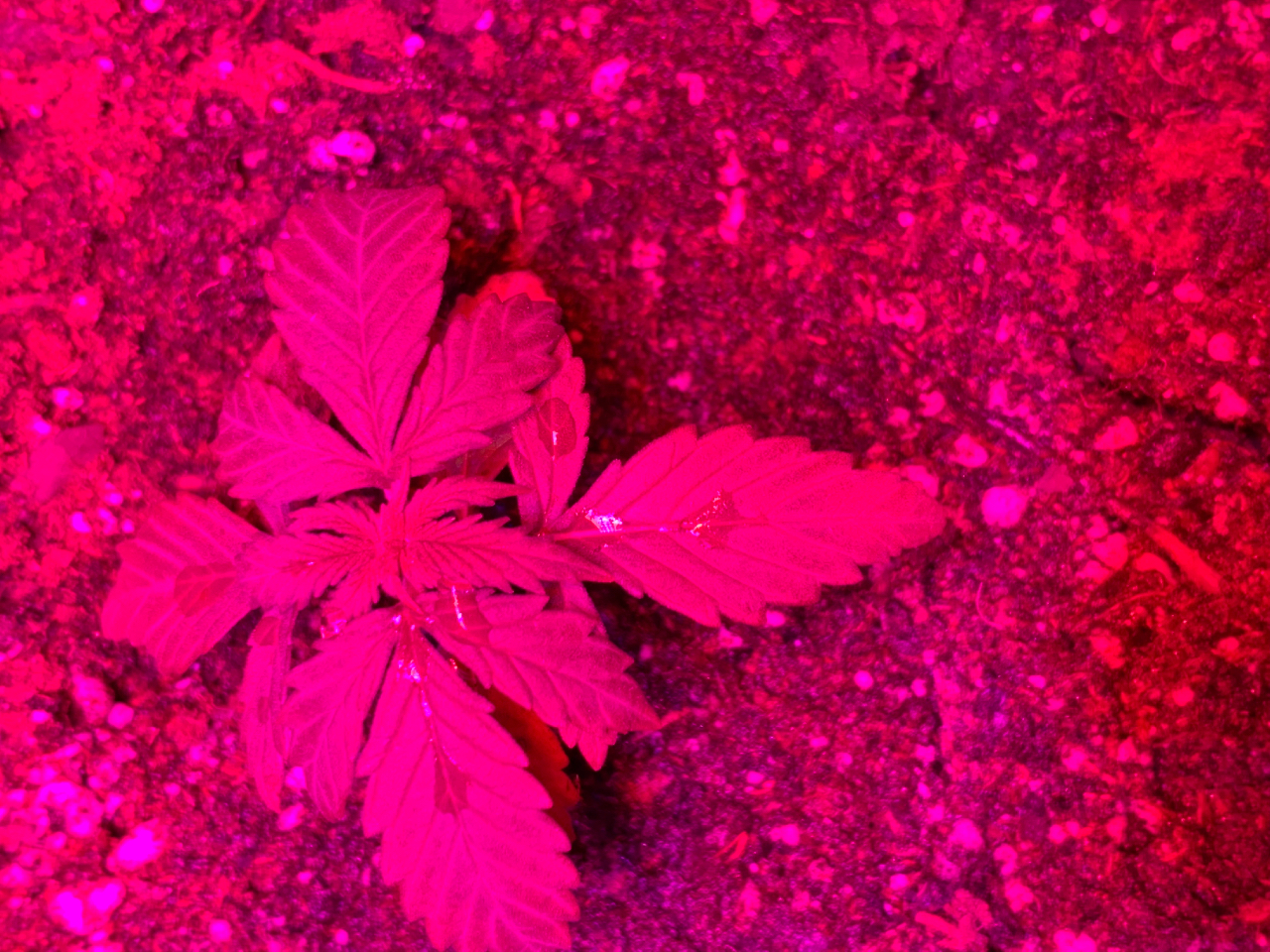 So I'm beginning to realize I have to take my time. Anything I think is right is usually wrong. See I've been watering my guys too much. This is evident by the drooping leaves and yellowing leaves at the bottom. Sometimes this could be a sign of nitrogen deficiency. The yellowing would start from the bottom and works its way up. So I'm going to wait 2-3 days for watering/adding nutrients. Just transplanted these guys. They now have a larger home. One of the seedlings has a temporary home for now. My tent is small! Just wanted to experiment before I invested a ton of money. Lesson of the day chill on the water!
5 years ago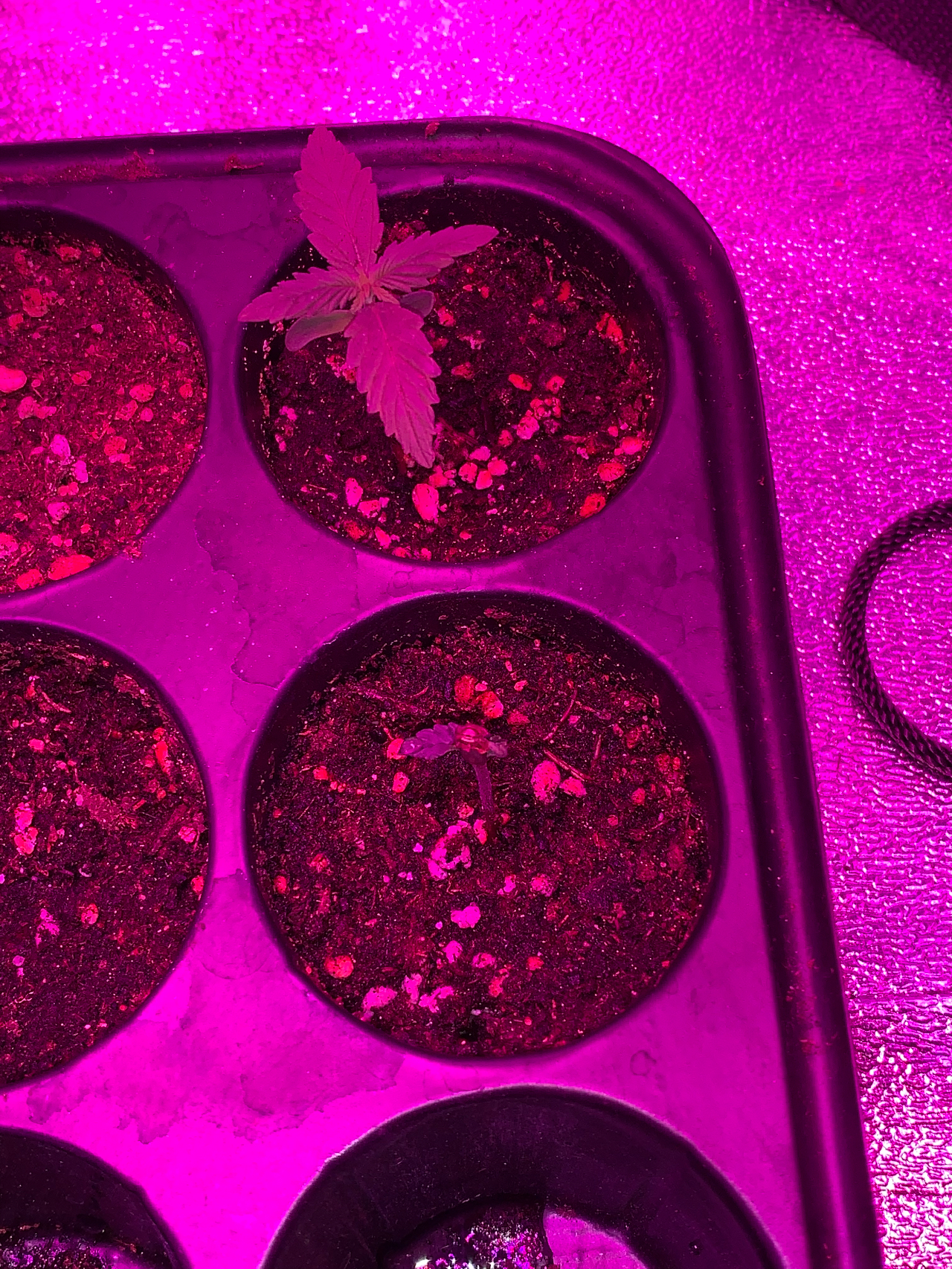 So I noticed two lower leaves were yellowing. Yellowing can be indicative of overwatering or too much food. With a little bit of research I learned it was natural for the lower leaf to fall off. Hence, the change of color was okay. No other part of the plant has been affected.
5 years ago
These are my two viable guys. Still under constant 18-6 hour lights. Two other guys will just be straight seed germinating. Noticing the soil is drying out. Watering about twice a day at this point. Seems to be growing nicely no signs of deficiencies.
5 years ago
Trichomesunited Looks better than mine man! I'm on day 11. Keep up the good work👍🏻
Looking good so far! My strong seedling is still doing very well. To the right he's trying to come up. Though towards the right she looks like a darker green. You can see upfront another seedling is coming to life. I think I'm doing okay for a first-timer. Humidity 20%, heat finally under control 75 degrees.
5 years ago
Germination has proven to be a pain. These are auto flower white widow seeds. For this round we have added two seeds to solely seminars in soil. Let's see how that goes. The rear plant is an inch tall. Hopefully, in the next (7) days I'll have (4) healthy guys. We have another one sprouting beginning to leaf.
5 years ago
The rear plant seems to be moving towards the light. I will do some online research to determine why. I would assume the change from HPS to LED. Let's see if we can recover this one. The new LED's cannot come in fast enough. I decided on a 1000 watt LED. The noise of the fan was driving me crazy. The new sprouted seed I placed dolomite in the bottom of the pot. So let's see how this one works.
5 years ago
This is our lone guy that's growing. We have decided to move to a 1000 Watt LED. This should be coming in Friday. Looks to be coming in healthy. To be honest I was tired of the noise of the fan. Not to mention it was an upwards battle to keep the area cool. Right now things seem to be okay. Currently, with a temporary light until the new one gets here.
5 years ago
Only one plant has sprouted. We are running a 400 watt HPS Light. We have a fan running to cool the grow space. The little one is about one inch. Germinating more seeds in the plate to the rear. The red cup is speed up humidity. As of 4:55 humidity 23% and temp 79 degrees. Issues with heat going up and down. Hit a high of around 84. Questioning if the 400 HPS is too much for such a small tent. Everything seems oversized for the tent.
5 years ago