Captains Cake clone
Winter 2020/21
Planted two clones from previous grow in coco noir and kept in a tub with 18hrs light and 99% humidity
Decided to let them go longer to develop a little more Amber on the Trichomes. Last batch was just turning Amber when I cut and was really strong in THC but no CBD.
2 years ago
Trichomes are getting milky will flush today. Should be ready to harvest in a week or more
2 years ago
Over 4 weeks into flowering, pistils are turning brown and buds are looking good
2 years ago
TheChef420 Those mugs are looking nice and thick how long is the flowering time on those ?
gumby2000 About 7-8 weeks I cut the last batch just under eight weeks. 
Over Two weeks into flowering. The extended LST looks like it's paying off with a lot more colas.
2 years ago
1 week into bloom
2 years ago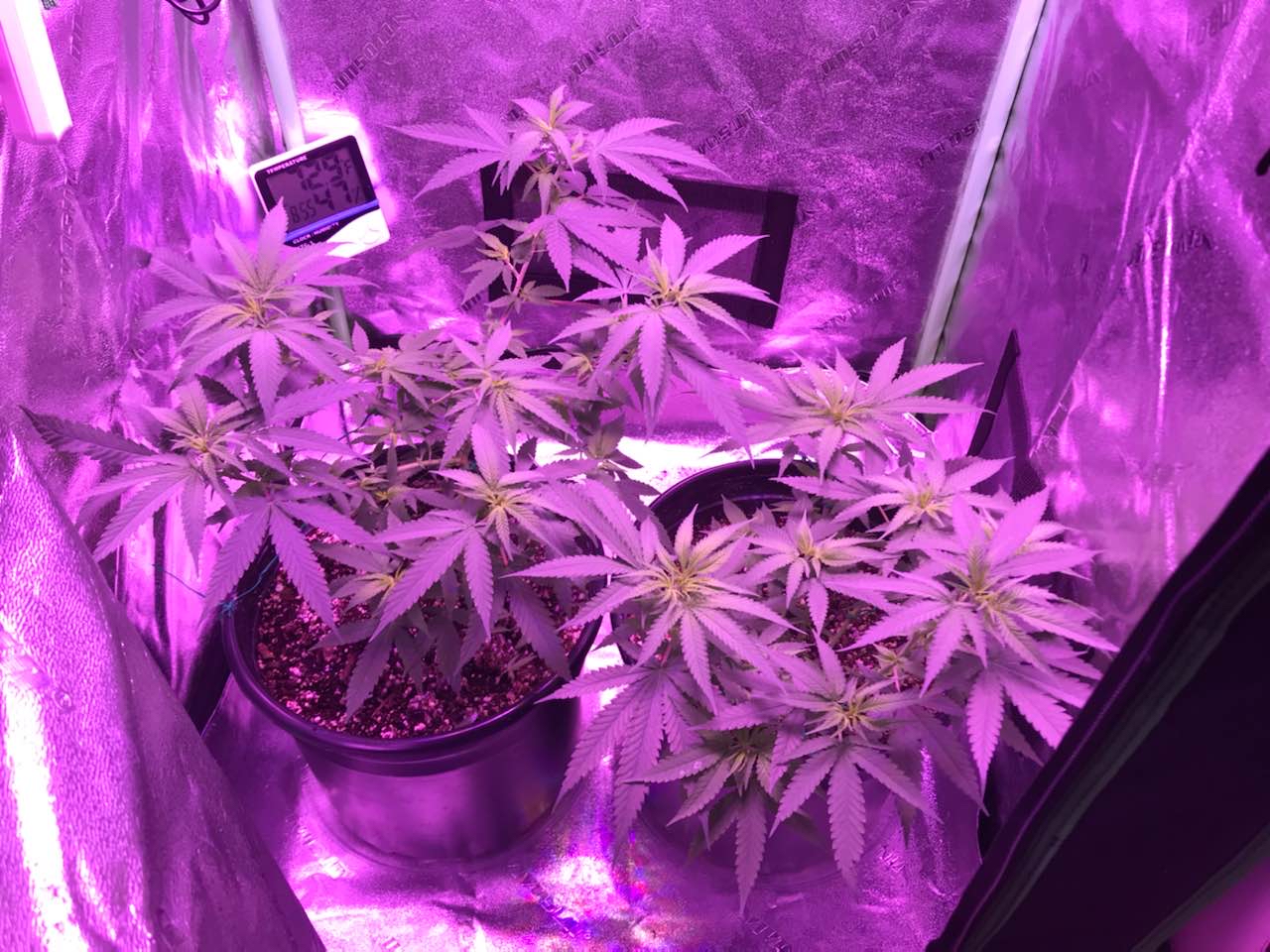 Switched to flowering today, 75-D 49- H 12/12 light, plants are doing really well and the Diatomaceous cleared out the fungus gnats in days. Good stuff!!
2 years ago
Filling out well
2 years ago
Sk3rt Beautiful!! Come check mine out and let me know what you think. I'm new to this. Need all tips and tricks I can get!
latalbo If you are having a really bad fungal gnat infestation, I would highly recommend getting some diatomaceous earth (DE). It doesn't work great when wet, so wait until the day after watering and sift a solid layer over the soil. After about 2 or 3 applications the problem should be pretty negligible.
gumby2000 Thanks I've had continual fungus gnat issues. I've tried about everything too
View 2 additional comments
Growing great now, LST had them sprouting plenty of colas
2 years ago
After a slow start the clones are now transplanted, in the big tent with some LST.
2 years ago
infinityGrowerr Hey there, plant looks fine for this stage👍 If you are up for an advice just say because I do not know your knowledge level.
Doing good now, will transfer to the tent once the other plants are dry.
2 years ago