Mendo breath
Get high
Next generation of Mendo clones
This will be the last run of Mendo breath. Ordered some granddaddy purple seeds
2 years ago
Day 23 in dirt. This will be the last of Mendo as I'm going to order some granddaddy purple.
2 years ago
alwaysgrowfuego Are you gonna continue growing Mai tai? Did you get that from ILGM?
View 1 additional comment
Transplant day
2 years ago
Transplanting to one gallons in 2 days
2 years ago
Topping working it's magic and sending the energy to the right places.
2 years ago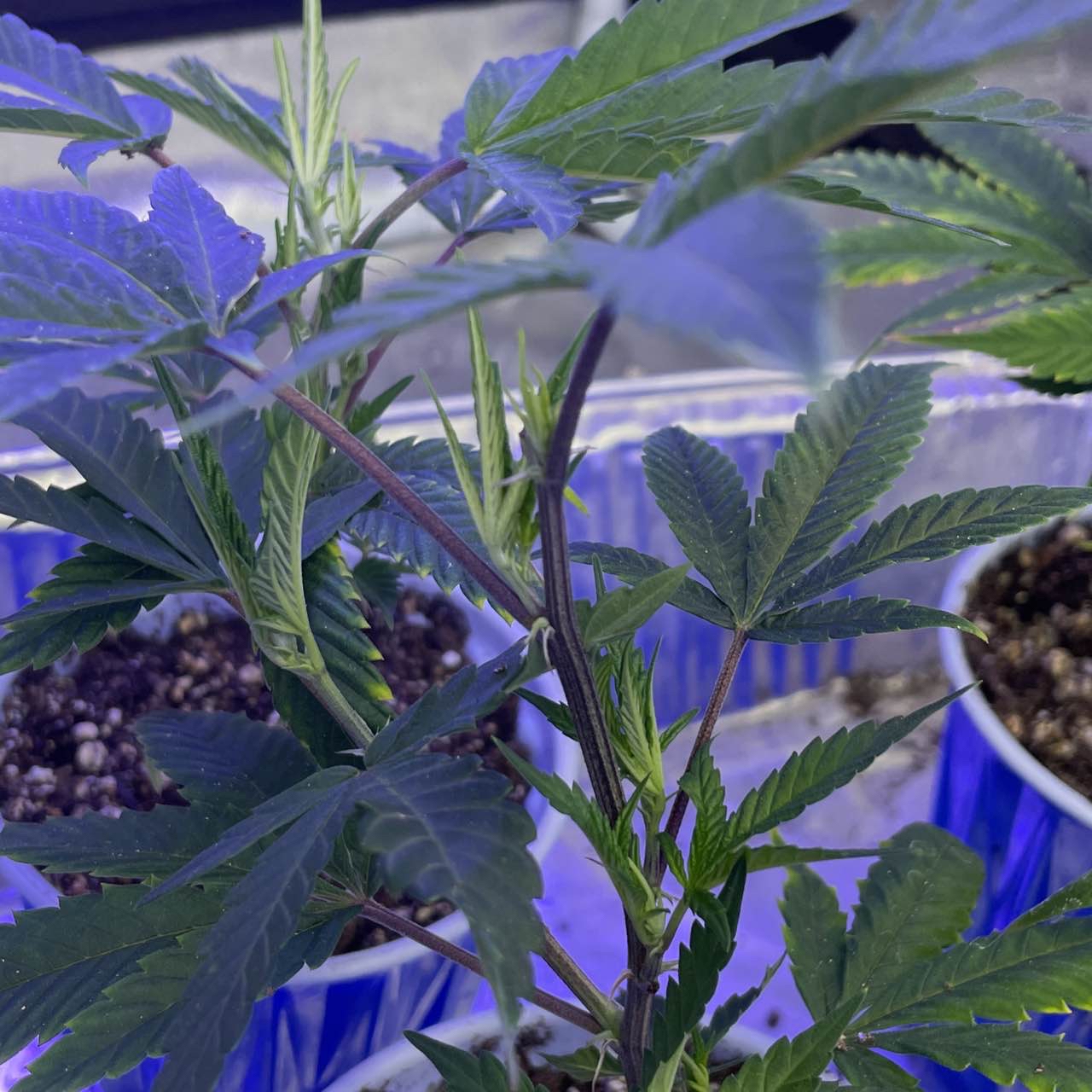 Love watching the new growth after topping
2 years ago
I hope lady bugs are good for plants cause they are all trying to get in my house for the winter
2 years ago
annmiky They are they'll eat other bad bugs
alwaysgrowfuego Some bio centres sell lady bugs as a beneficial bug. I personally haven't used them, but they do eat the bad bugs 🤘
View 1 additional comment
Some were topped
2 years ago
Closet_Craft Man I have yet to have a straight mendo breath strain. But every cross I have run of it has packed a serious punch in the potency departure
Closet_Craft Department lol gosh I hate auto correct. They look great by the way!
combatmedic81 It does pretty well. Check out my 5x5 tent filled with it , I got them stretched pretty good. Got Mendo seeds from a friend and been cloning since
Just getting rooted in, will top in a couple days
2 years ago
steezykayla Daaaamn 💯 🔥 How are you doing your cloning ? Is that just growing in water or?
View 1 additional comment
Into the cloner box tomorrow
2 years ago
Day 1 of cloner box
2 years ago