mitch2010
Blackberry moonrocks
Winter 2022
Fed 3/4 strength dakine 420 CaMg/grow/base/molasses
Stretching through the net nicely
a year ago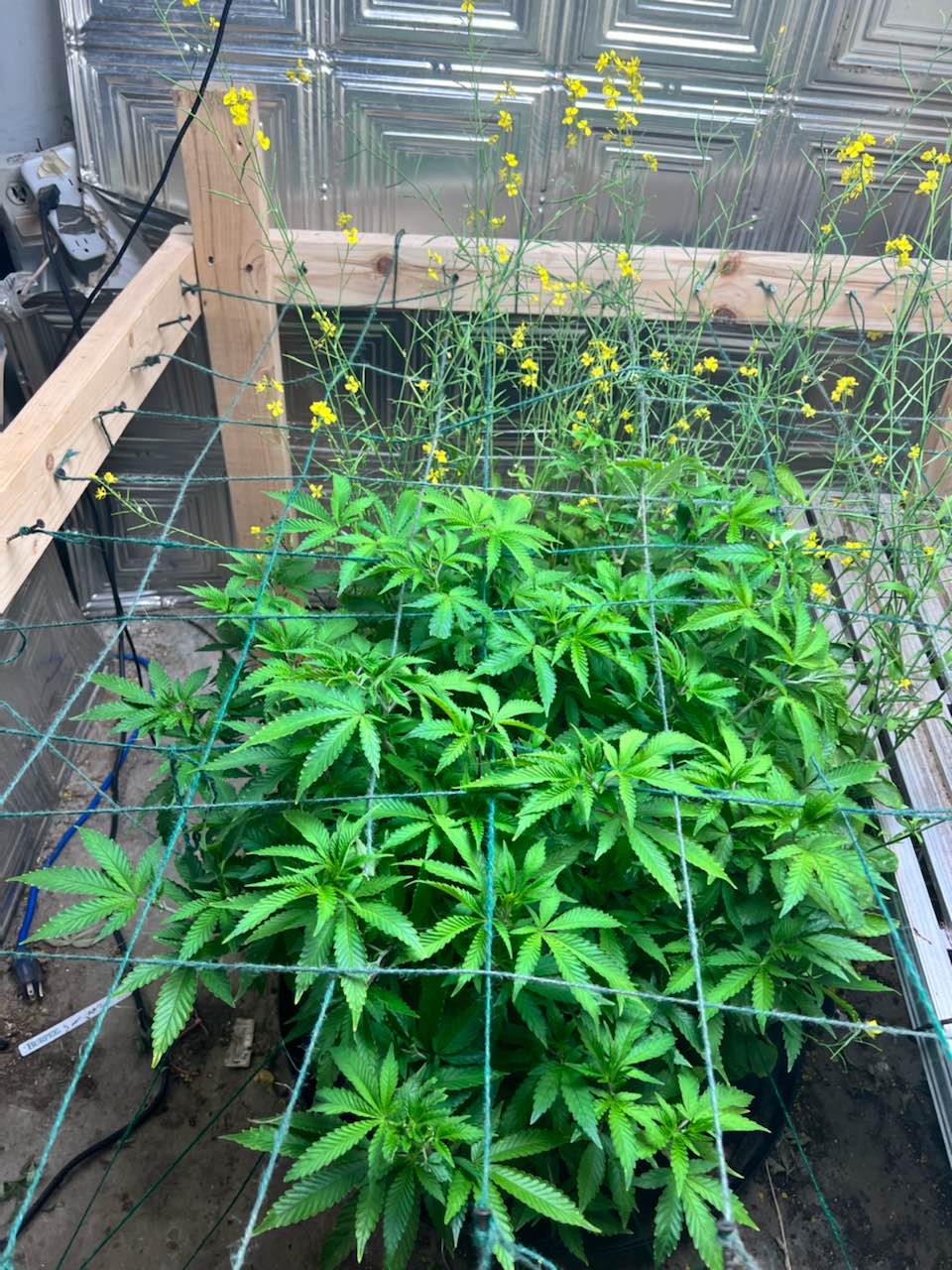 Stretching in nicely
a year ago
PeeWeeDWC I have some of those seeds but haven't grown them yet. Can't wait to follow along with your grow
Starting to stretch her out I'm done topping her now to let her go another month and fill the net
a year ago
Gayle Queen What are the yellow flowers planted around it?
Gayle Queen Cool I'm gonna look for that i ordered 13 seed cover crop
View 2 additional comments
Pushing on through the net nice
a year ago
Stretching nicely fed water and molasses last night
a year ago
CBoX669 Nice, from amnesia seeds? I grew three of these (different phenos) and they where very stable. Strong nice smoke too 👌🏻
mitch2010 I'm not sure exactly who made them I bought them from my Facebook group I'm on but definitely some grade A genetics
sohsnazzy From the man only a message away lol!!
View 3 additional comments
Fed her last night full strength dakine 420 CaMg,Base,atomic rooting powder, and molasses. She stretching through the net
a year ago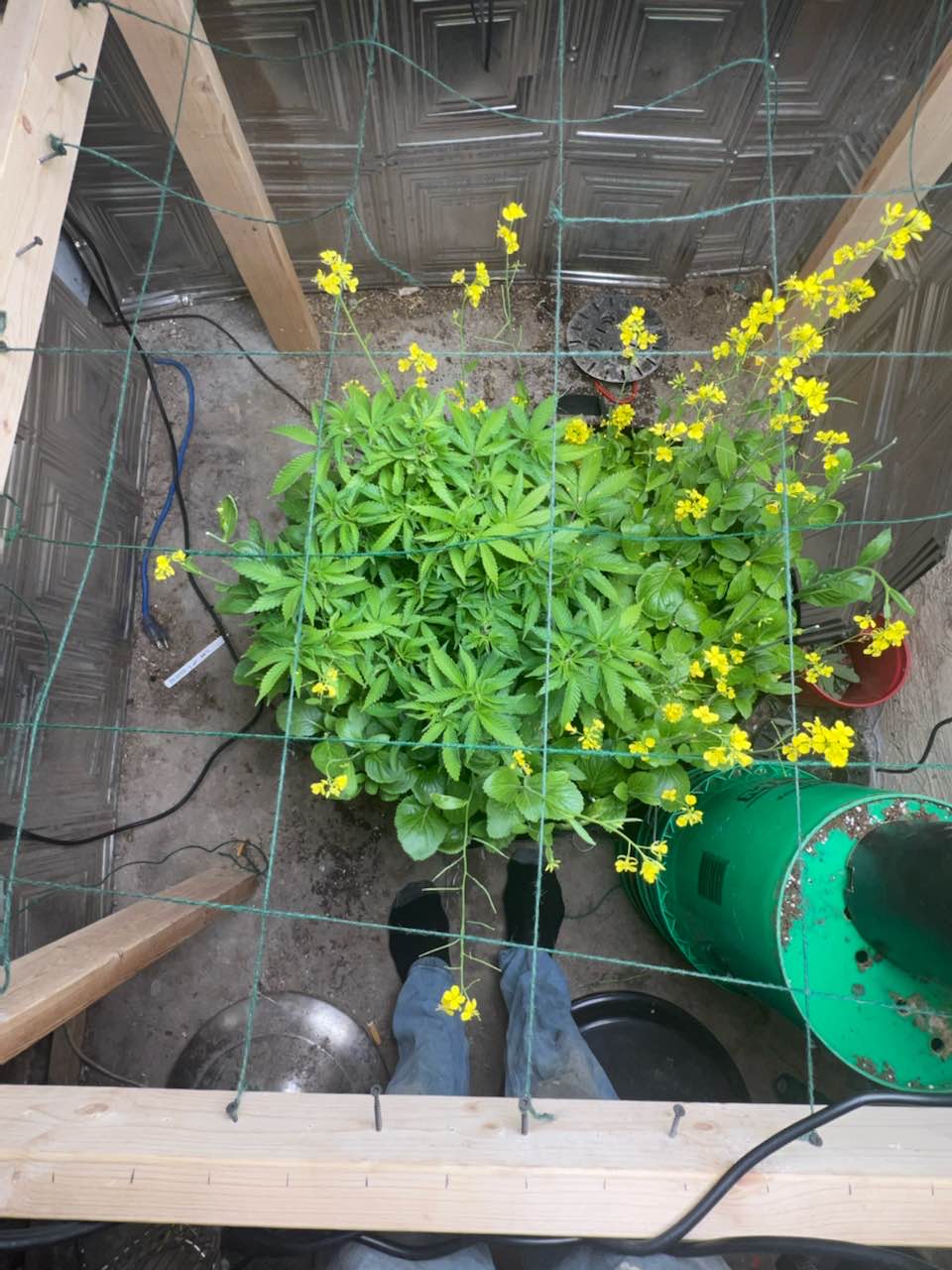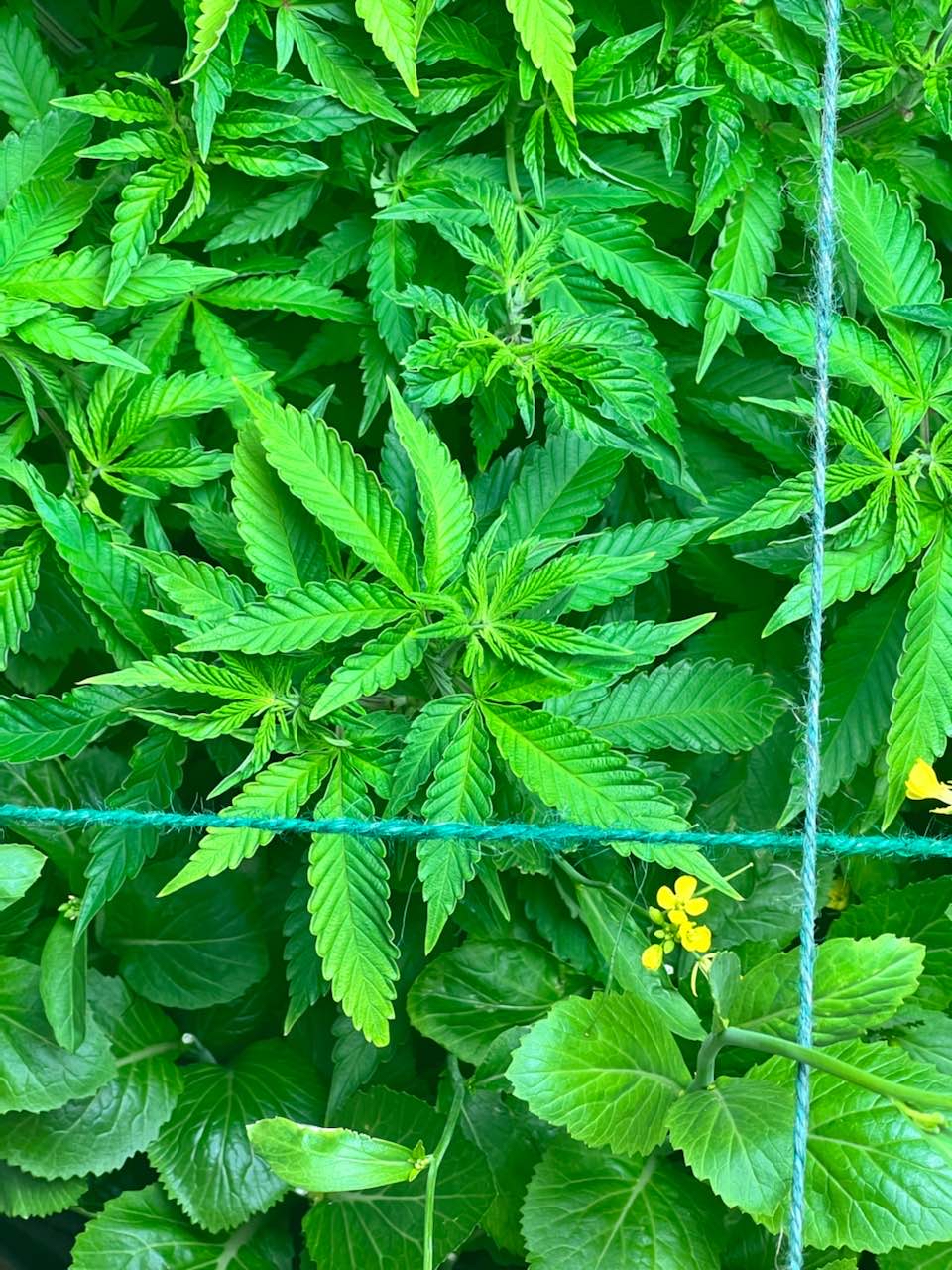 Gave her a does of dr zymes this morning befor lights on about to clip som of the ground cover later on
a year ago
Starting to push through the net
a year ago
Starting to pop through the net
a year ago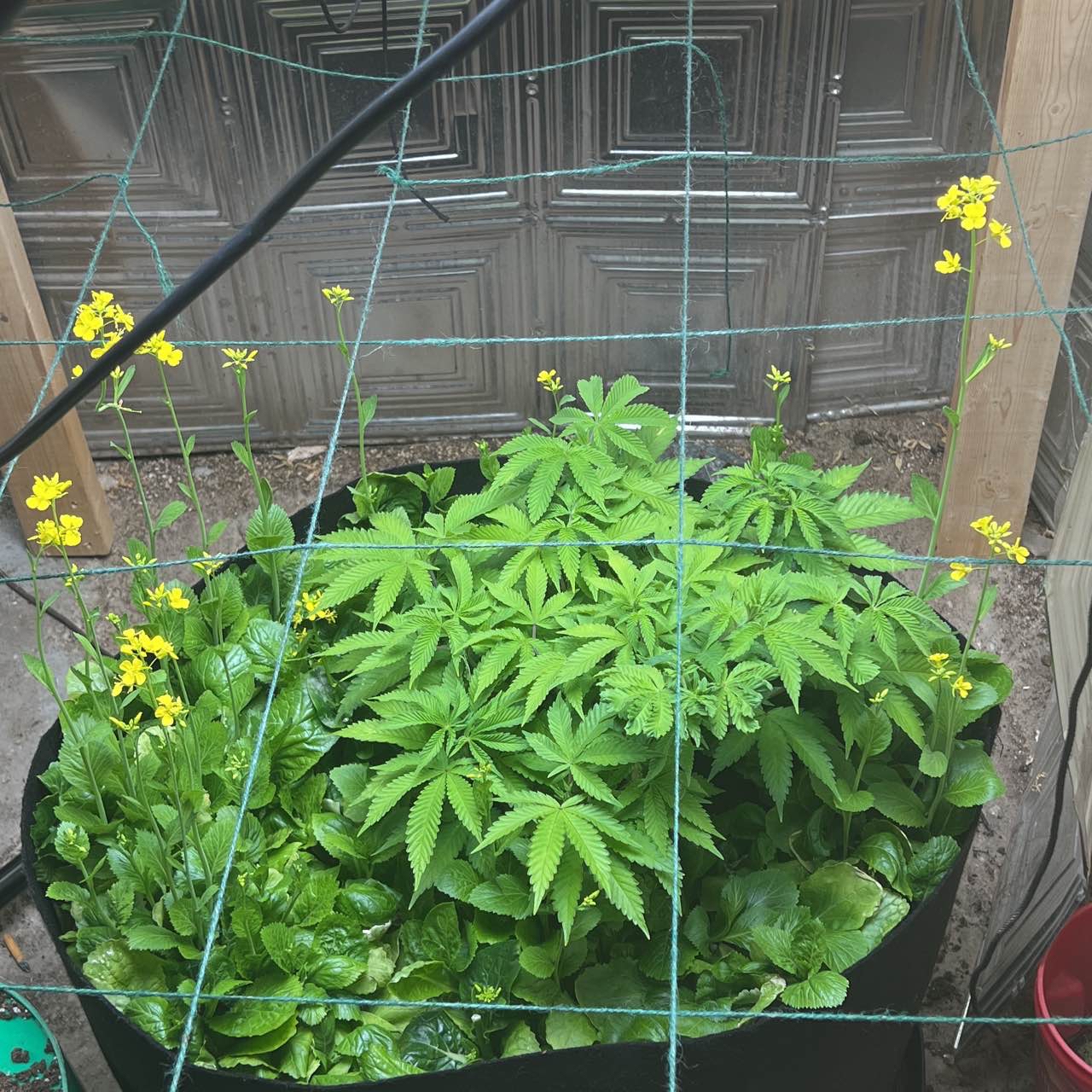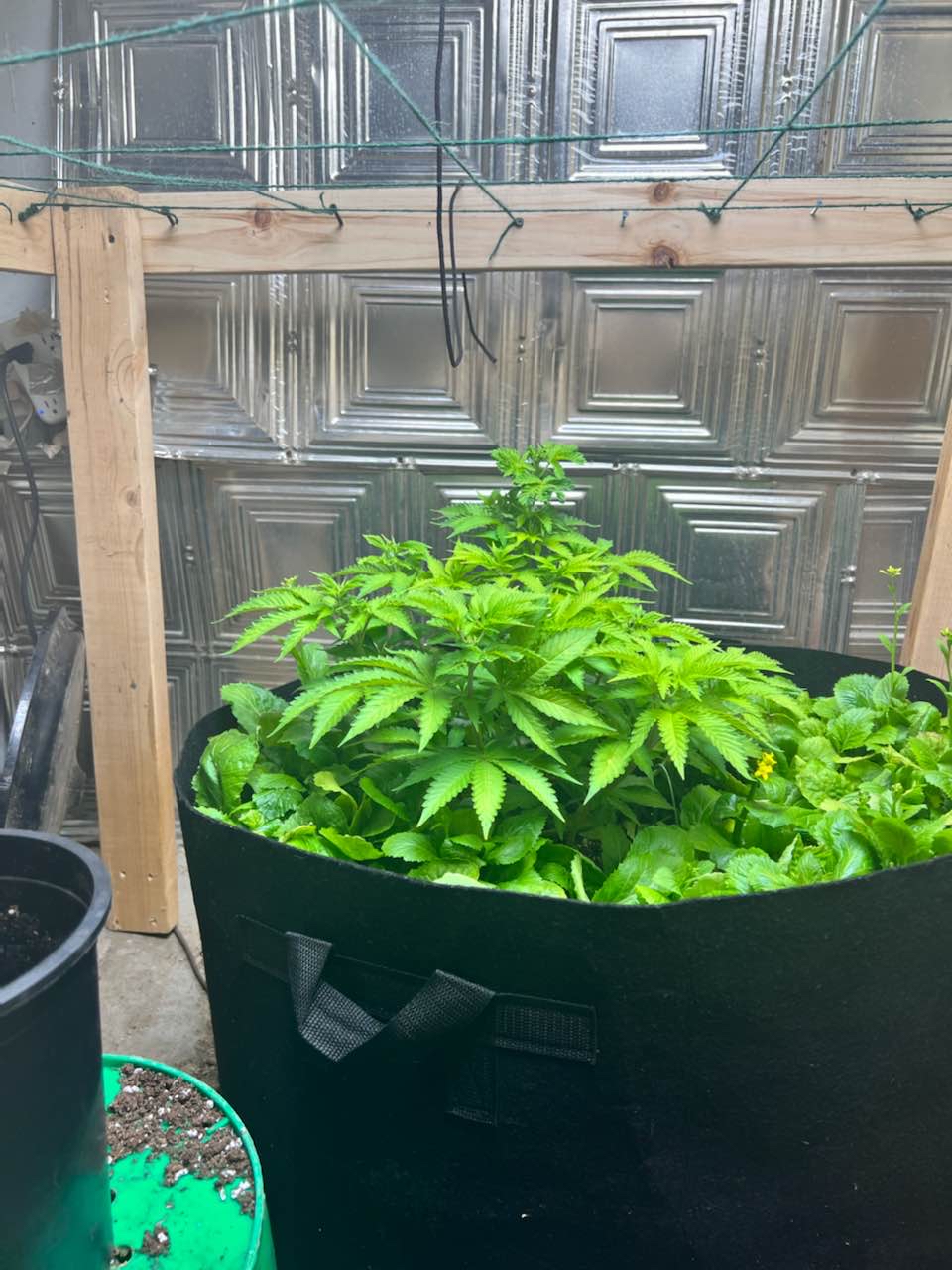 Growing great fed dakine 420 base molasses and CaMg yesterday
a year ago
Growing great in living soil
a year ago
greenbuds What are the other plants in the pot? Is that living soil?
mitch2010 It's part of it those are all broadleaf dill plants this is my first time running this type of soil but i have actual worm in the soil as well as worm casting mixed with pro mix hpcc I've added other item to the soil just can't think of them all atm… but she seems happy and the growth I've seen in just over a week I believe the living soil is working so magic with the cannabis on top of that I don't have to worry about feeding my plant until closer to flower I still give her CaMg though
piperboy007 Thats awesome man im guessing you made your own Living soil and not just used Gaia?
View 7 additional comments
Fed 3/4 Strength dakine 420 grow/base/molasses
a year ago
Filling the 30 gal bag nicely
a year ago
piperboy007 Is that lettuce as ground cover? Pre cool idea
piperboy007 Cool cool man interested to see how that benifits!
View 2 additional comments