walk8771
Jack herer
Indoor/coco
Growing this girl under a 600w full Spectrum bulb for veg and a 1000w hps for flower. Using coco tech part A and part B. Going to use there A and B bloom as well. PH always under 6.4 and above 5.8.
Leds are on the way
3 years ago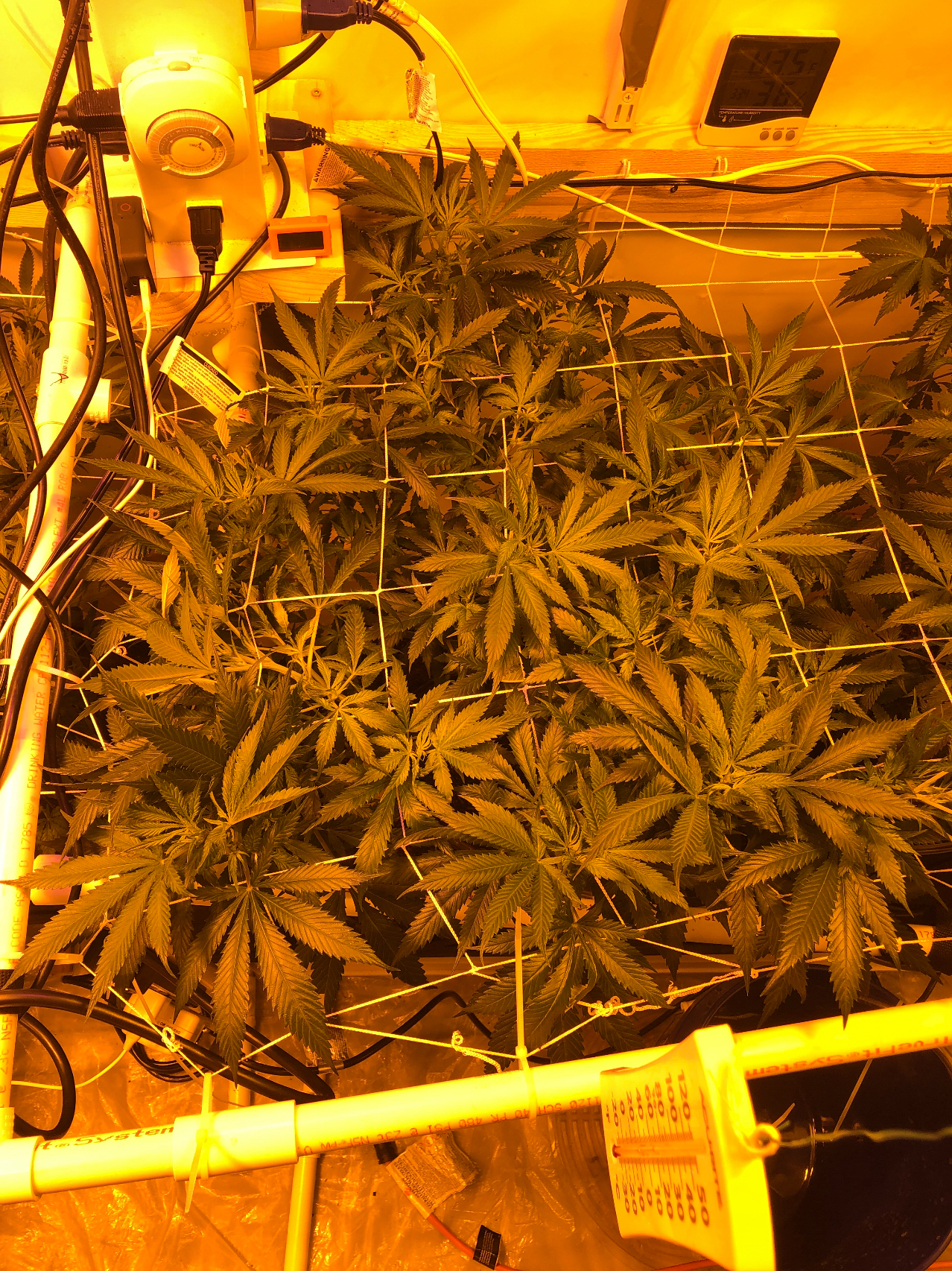 Top isn't so even but it'll flower nice
3 years ago
With this covid crap I've had to much time. I've only been improving everything to auto feed with plumbing to easy drainage of run off. Idk what to do next. Might be on cruise for a min.
3 years ago
I change my set up bout every month rn so everything everywhere
3 years ago
I had to bunker down with no internet so kinda couldn't upload. 45ml of A&B coco tek. 15ml of cal mag. 6.3ph. 1416ppm #1/3 jug
4 years ago
Jack is nice n happy.
4 years ago
Maybe to much? 4 gal mix with 50 ml A&B/15ml cal mag/ 5ml ph down. 6.1ph/1330ppm. 82f high/67low 86%rh high /35% rh low
4 years ago
Going to need some serious training for this babe. Going to make her a mama!
4 years ago