3BOG AUTOFLOWER
Grow 1
First time growing mephisto's 3BOG
Day 2 of drying
2 years ago
ri_homegrown I didn't weigh it tbh but around 3-4 oz (filled 3.5-4 one oz size grove bags)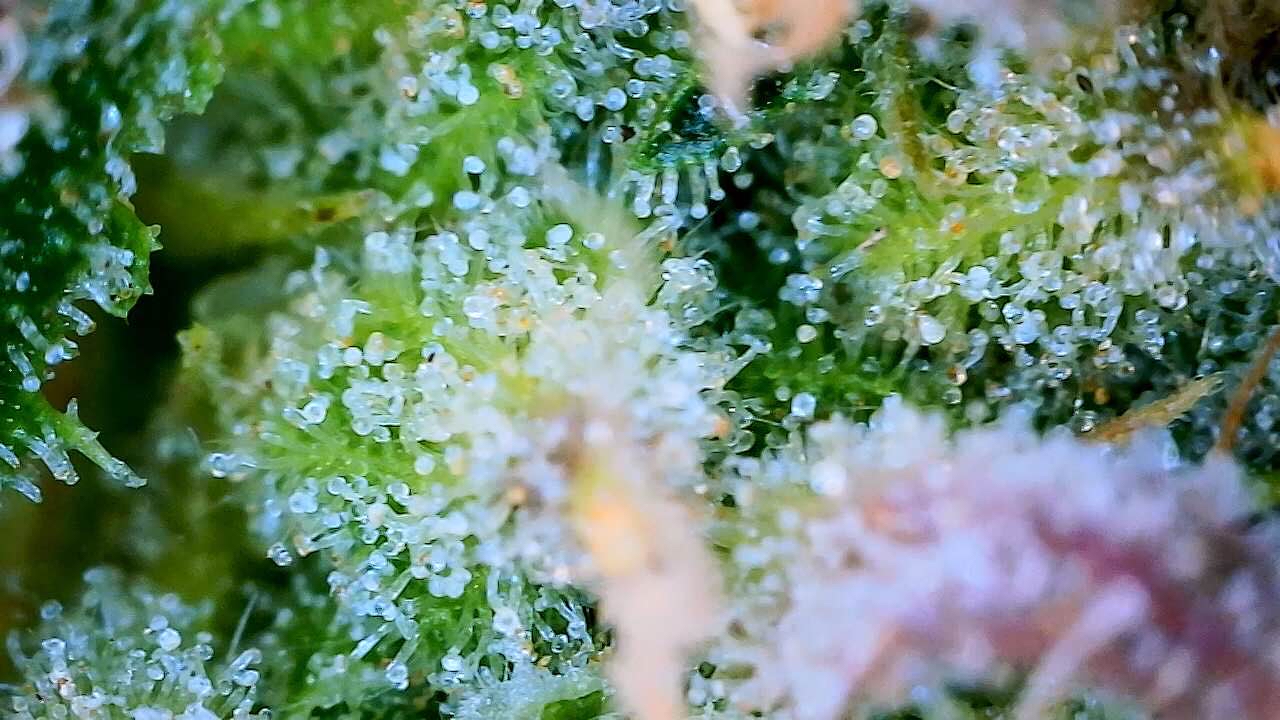 Went into the dark today for 48hrs
2 years ago
Getting closer
2 years ago
Trying to hold out a bit longer
2 years ago
Holding out for that couch lock
2 years ago
Ain't it funky
2 years ago
Smelling that OG funk
2 years ago
Not doing much worse but still not great
2 years ago
volcanobag Not sure if burnt from nutrients or just near end of glower
Not lookin good 😕🧐
2 years ago
ChiT Did you top it fim an auto?
Fed 6tbsp 5-4-2 and 6 tbsp 2-9-4
2 years ago
Fairly happy with the evenness of the canopy. Only my second grow so all advice is welcomed!
2 years ago
alwaysgrowfuego Flowers look great, nice and big. Leafs make me think that maybe they're getting over/under watered.
ri_homegrown I agree. I honestly haven't figured out watering for these guys yet. I try when the pot feels light but sometimes I think I'm doing it a day too soon or a day too late
letzbebudz Looks good, I'm new too so definitely take what I say with a grain of salt lol. tips might show a small amount of nute burn and like the guy above said, could have a watering issue as the leaves are drooping a small bit. That said, looks better than where my second grow is now so I'm probably in no position to give advise lol
View 6 additional comments
Watered with compost tea
2 years ago
adamsgrow You've got a good bushy plant going but it looks like a bit to much water I think.
ri_homegrown No doubt too much water. It needed to be fed and growing organic so erred on the side of more nutes and not less water. Will hold off watering for a bit though and it should perk back up
A bit too much water
2 years ago
Tied her up good
2 years ago
This beast looks like she needs to be tied up later tonight!
2 years ago
Just letting her grow now
2 years ago
Tucked some leaves
2 years ago
Watered with molasses
2 years ago
Topless and loving it
2 years ago
Resist the urge to water
2 years ago
Gave her a drink
2 years ago
My baby's growing up
2 years ago
Baby's getting bigger
2 years ago
My valentine 😍 🐻🐻🐻
2 years ago
Morning stretch
2 years ago
Welcome to the world
2 years ago