Front yard grow
Fall 2021
Had an extra last time around. Planted it in my front yard with the other flowers just to see what would happen.
Cut yesterday since the stems were falling over onto the mulch. Looks decent for only giving it 3 buckets of food.
2 years ago
DracoBEBO Oh my I'm dying. You said you had neighbors, but I was thinking like a down the road. Is that a cul de sac? Right in the front yard, that's boss.
combatmedic81 Yes, neighbors everywhere. Next year I'm giving more bloom nutes and staking it up when it stars to fall
Buds getting dense. Really not sure when to chop as I have never grown outside. Don't want the morning dew to ruin anything.
2 years ago
alwaysgrowfuego You got some really nice genetics. Where do you get these strains from?
combatmedic81 Started with Mai tai from a friend more than 3 years ago, been cloning ever since.
View 6 additional comments
Getting thick, best part is I've only given it two buckets of feed. The rest has been rain and sprinkler water
2 years ago
Caliban Nice! Stacked girls! American ideal.
Doing well for really not doing shit to it
2 years ago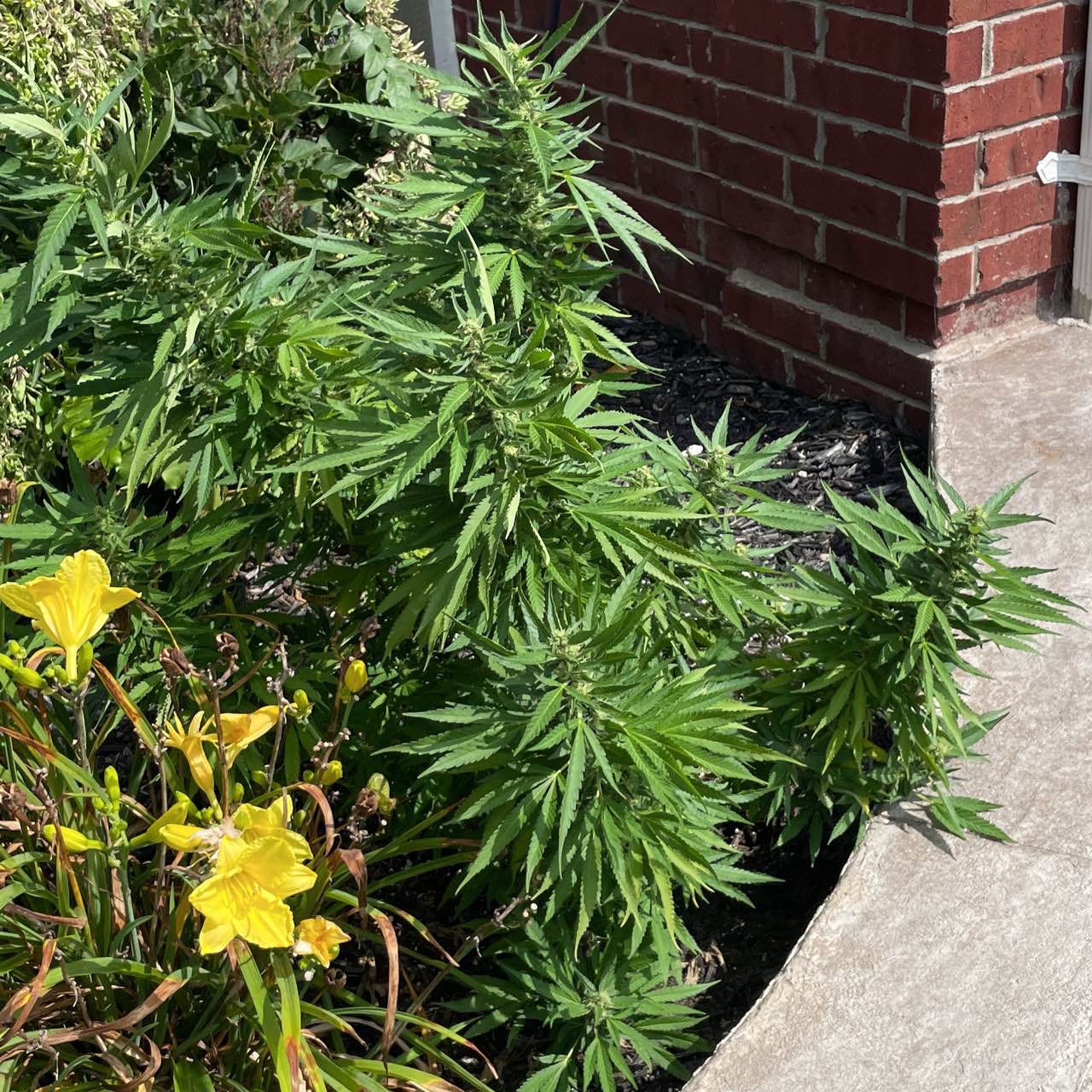 DracoBEBO No matter what our differences are, we'd be good neighbors! Haha enjoy this and the shoe grow another member has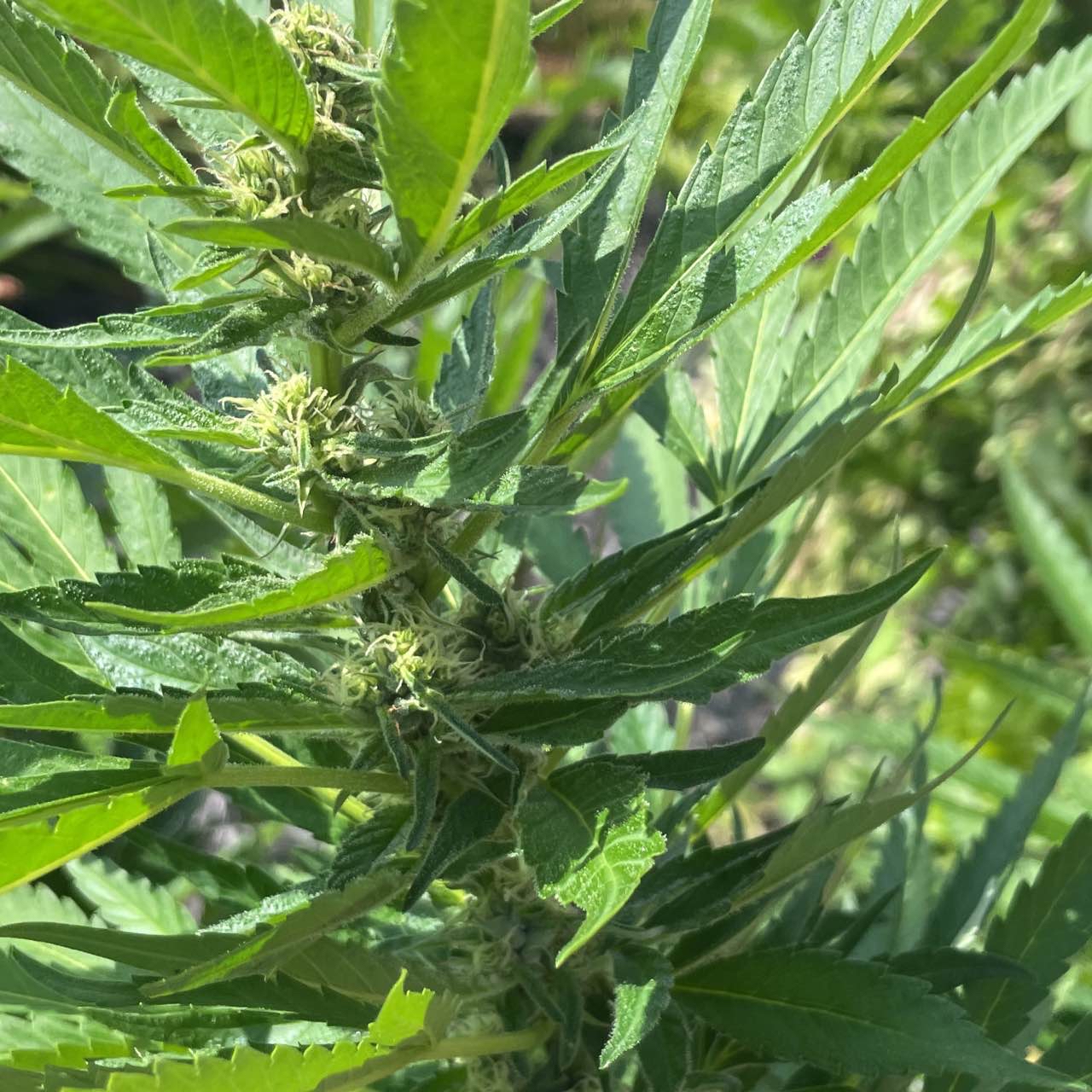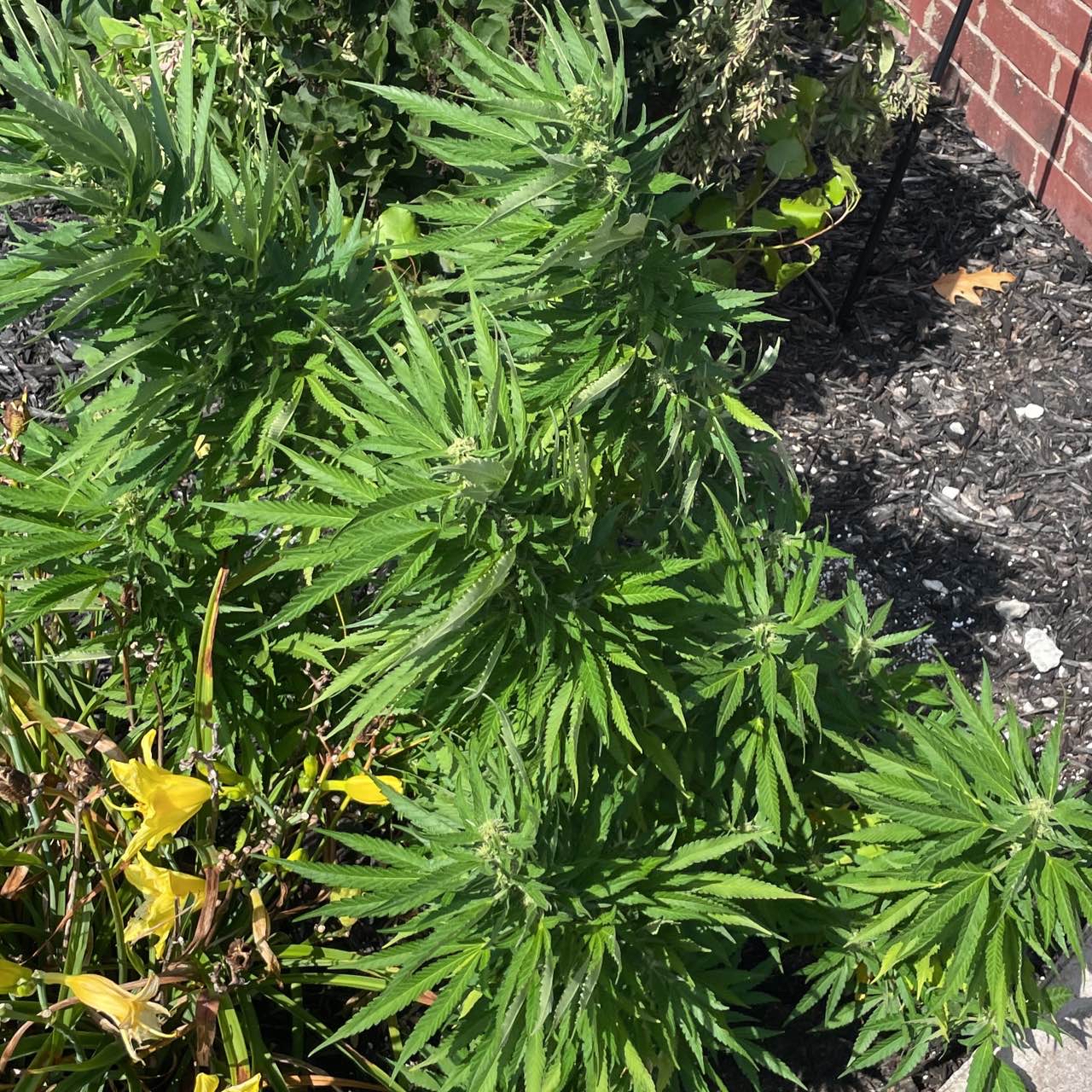 Prodigy The Front yard??? I would be too worried about someone taking them
combatmedic81 It was an extra. I really could care less. Just did it to see what would happen
View 4 additional comments
She is stacked with buds
2 years ago
This plant is doing amazingly well for me not doing shit to it
2 years ago
DracoBEBO Awesome, some times it does that. Do you plan on feeding the soil in bloom? Also, in your front yard? No neighbors, huh? Lol.
combatmedic81 Mixing a bucket of bloom nutes now. I have lots of neighbors, I live in a subdivision. Figured I'd give it a shot
DracoBEBO Lmao that's ballsy and funny. Good luck, hopefully no one takes em right before harvest.
View 2 additional comments
Starting to flower in Michigan. Had an extra last time around, put it in with the front yard w/ the flowers. Also, really not giving any nutes(I've mixed one bucket since it's been in the ground the last 2 months), just sprinkler and rain water
2 years ago