Gelato #41
Quick 2021 grow
Normally I pop seeds but these free clones could not be passed up. Let's see what we can get them to do!
One more week and it's harvest time.
2 years ago
organic_grower You should keep more leaves on your plants they help feed the buds. 😁
View 7 additional comments
Got em lollipopped. Last bloom feed today and started cha Ching as well. Probly a week and a half left.
2 years ago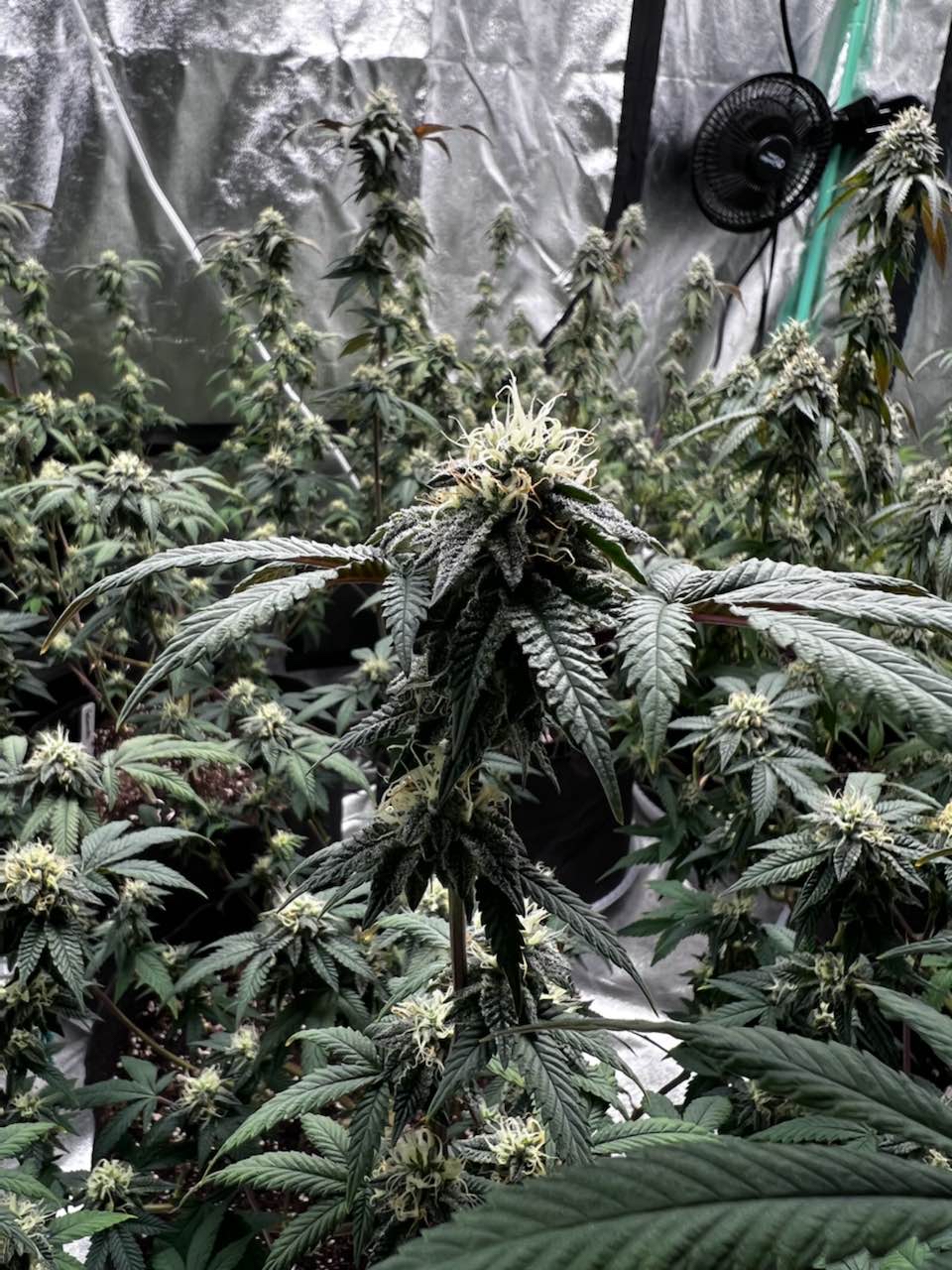 Got the PH issues fixed and gonna em get some potassium for the last few weeks.
2 years ago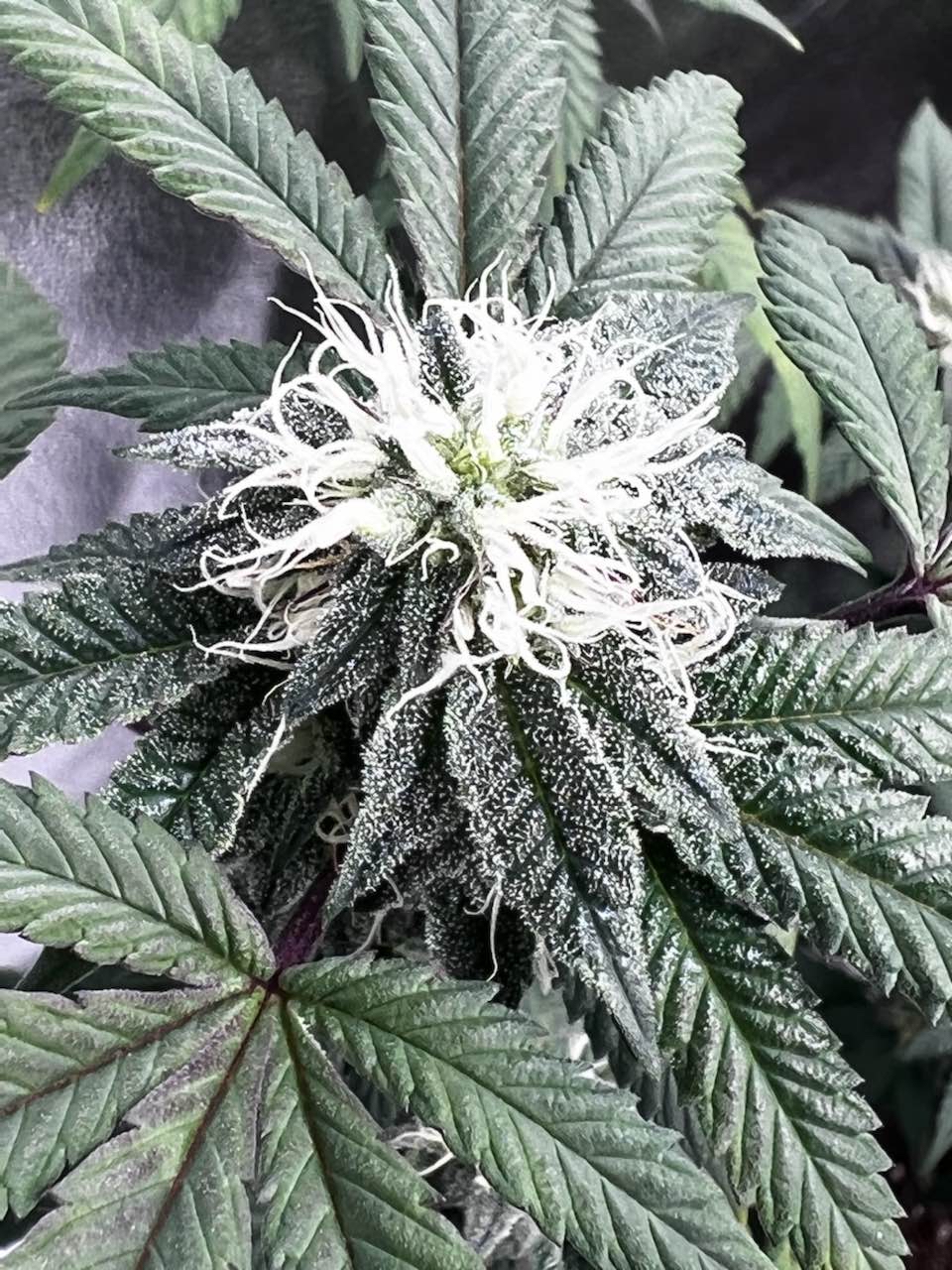 Goin strong. Week 7 of flower.
2 years ago
Got some PH problems identified so trying to fix those problems. So far though they seem to be pretty happy. Hitting the get chunky stage.
2 years ago
Gettin frosty
2 years ago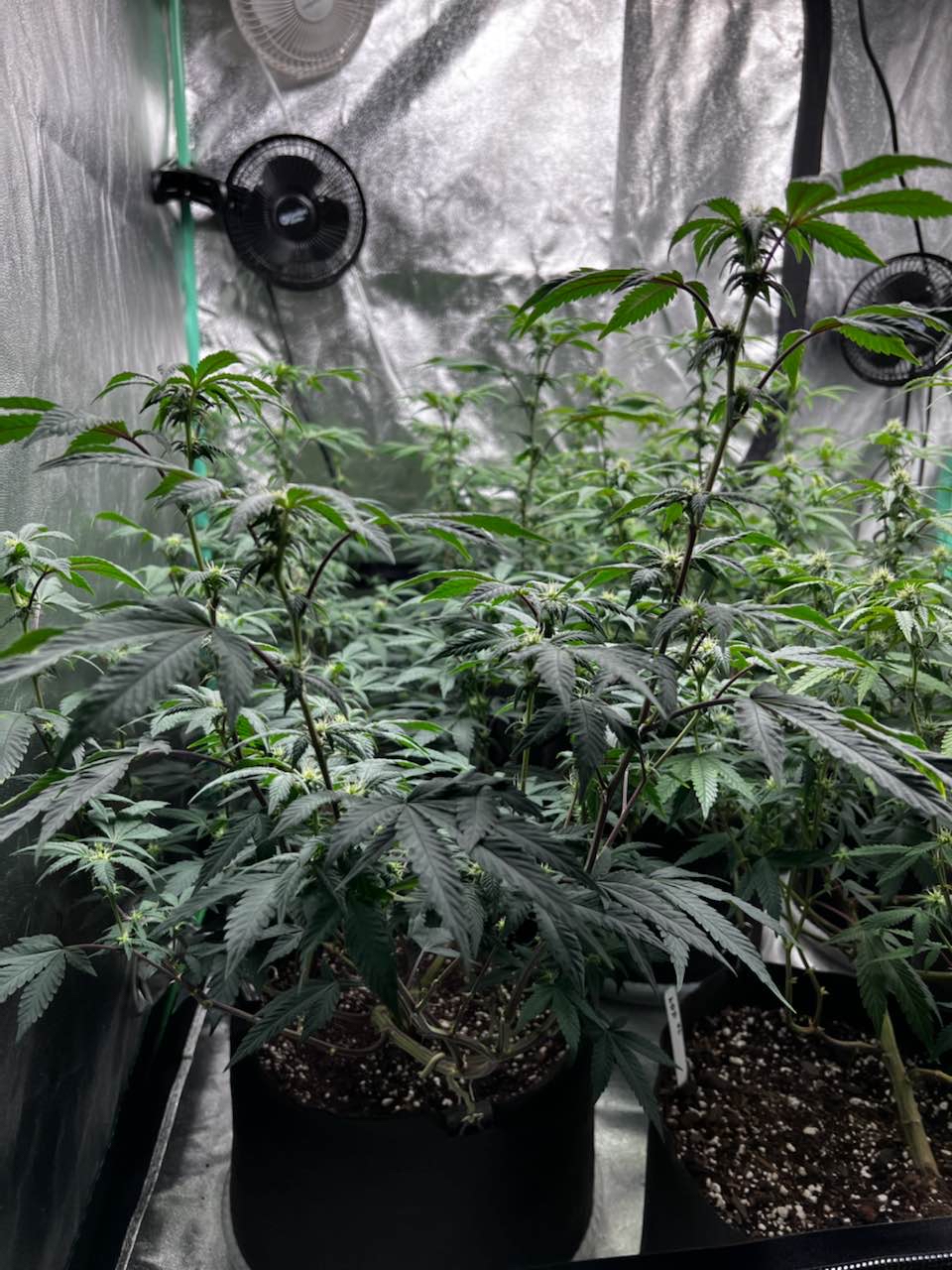 Trichomes are coming in finally!
2 years ago
Can't tell if I have nutrient burn or not. I'm running three strains and all three have something different going on. I reduced my lights to 55% so the problem isn't accelerated. Buds seem to be coming in, more leaves are coming in. So this one isn't too stressed out. Feeding bloom feed. Watered with 6.0 PH water.
2 years ago
Day 11 of flower. Buds are finally forming. Fed them the actual amount of bloom flower so they should be happy. My new giant dehu is kicking ass!
2 years ago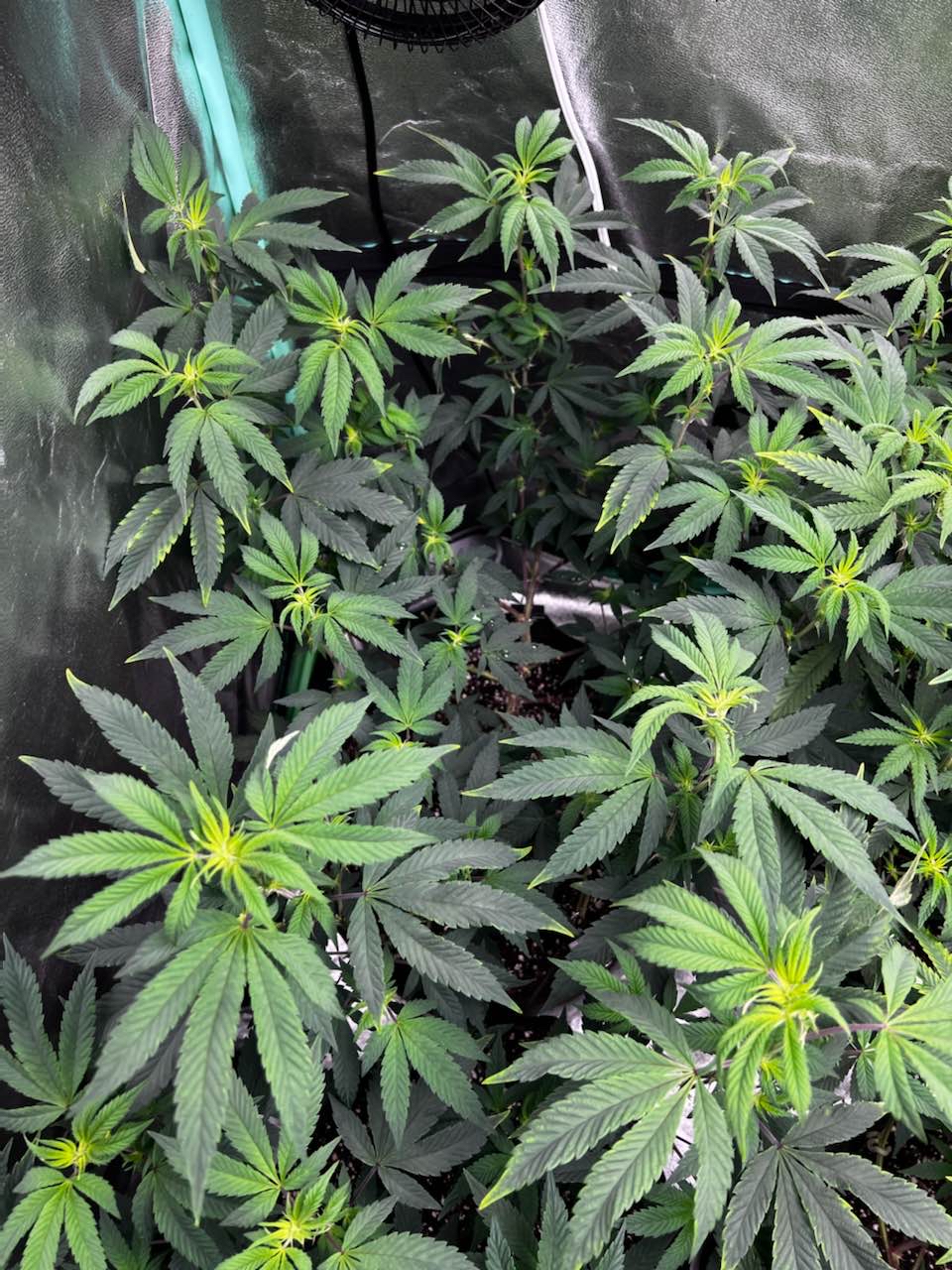 Week1 of flower down. Girls are hungry so they will be fed as soon as they're dry, probly tomorrow. Got this new beast of a dehu. I live on a cliff by the ocean so humidity is insane here.
2 years ago
Day 3 or flower. All the bud sites are opening up. Yesterday I fed them and turned the lights up to 55%.
2 years ago
Flipped yesterday and did another defol. Gonna feed them bloom feed tomorrow. Getting some warped leaves, does anyone know what causes that? Other than that they're healthy.
2 years ago
Well these girls are filling out the tent. Definitely gonna flip next week. I've never maxed my tent out before. Everyone got fed cal mag yesterday and a good defol this morning. I'm gonna need a bigger dehu for flower. Also raised the lights and have em at 50% now.
2 years ago
I went out of town for 5 days and came back to a bushy forest. Had to do another defol. I also raised the light and turned them up to 45% power. So far these 5% increases seem to do really well with minimum stress. I'm just watering them with cal mag every time I water and the PH is around 6.1 - 6.3
2 years ago
Gave the girls a little defol and reworked the LST. Super happy plants. Also got watered with 1/4 gal of cal mag each
2 years ago
Watered with cal mag today. 1/4 gallon each. Ph 6.3. Had to rework the LST cause these girls are REALLY bushing out. Trying some bonzai shit with #1 since I fucked up and out the plant in the middle instead of the side. Gonna do a deleafing in the next few days.
2 years ago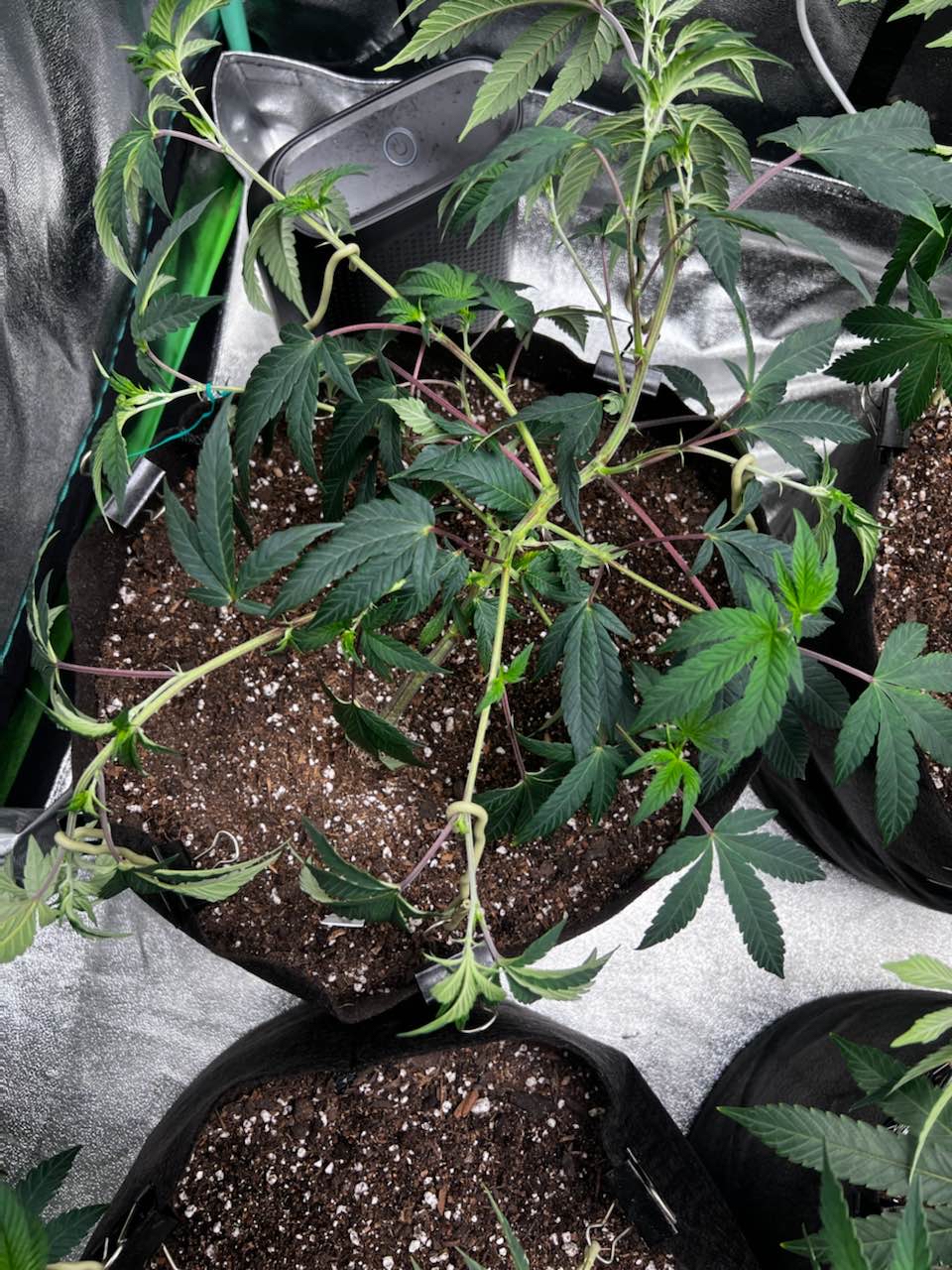 Full LST started today.
2 years ago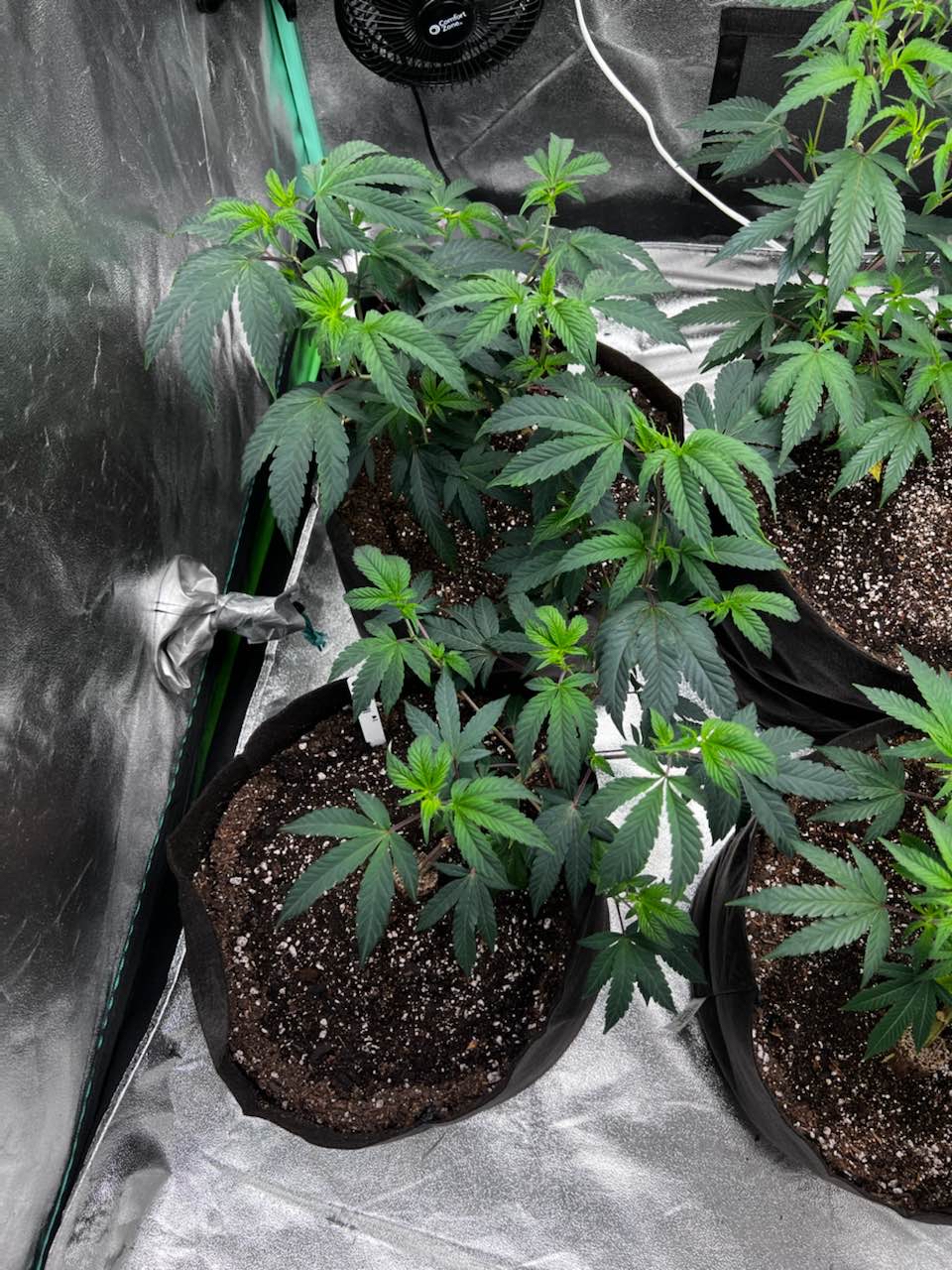 Transferred the girls into 5 gal pots. Raised up the lights and turned the power up to 40%. I'll let them settle into their new pots and then we're going to turn up the LST. Possibly scrog I haven't decided yet.
2 years ago
Really bushing out. I'm gonna let them go another week then transplant to 5 gal pots and continue LST. I'm pondering Stimming other branches since some are looking like main stems. Watered 2c PH WATER 6.0-6.1. Raised my lights up 3 clicks since some plants were showing signs of heat stress. They grow probly an inch a day at this point.
2 years ago
Beautiful color so far. They are happy girls. Started watering with 2c. Lights at 35% and 24" away. Already seeing roots sticking out of the bottom so we're gonna transfer to 5 gal pots here soon.
2 years ago
Watered with PH'd water 6.0-6.1. Noticed they looked a little PH shocked so I recalibrated my PH pen cause I think that may be the problem. I also stimmed each plant today to do some moderate LST and make the plant bush out more. Also raised the lights and turned the power up to 35%.
2 years ago
skanteog Looks like nutrient burn and lack of light
smokingforthegram They literally just woke up so they hadn't perked up yet. I'm using sf4000 it's plenty of light 😂
skanteog Plants don't go off light they know when to wake up they would already be perked up mine Jaír woke up and there up n ready
Watered with cal mag and started LST. Sf4000 at 30% 24" above lights. 2 gal pots.
2 years ago
Transplanted these girls and they're super happy. Already grew another inch. Soil is a 50/50 mix of happy frog and ocean forest.
2 years ago
Girls got watered. Going to transplant to bigger pots tomorrow. Turned my lights up to 25% and raised them a little higher. They've grown about 2 inches so far.
2 years ago
Getting used to their new home. They're in inoculated soil so they will hang out for a bit before they get big pots. 6.5 in and 6 in. So far.
2 years ago