prettyrussell
First Grow:) Apple Fritter 🍏
Winter 2019
Four apple fritter seeds harvested from 1/8 that I bought from club. Growing in organic seedling soil watering with PH balanced water, LED light zip lock bags over for the first day.
Plants doing A LOT better
3 years ago
Had to flush plants today
3 years ago
Healthy roots!
3 years ago
First day of transplat
3 years ago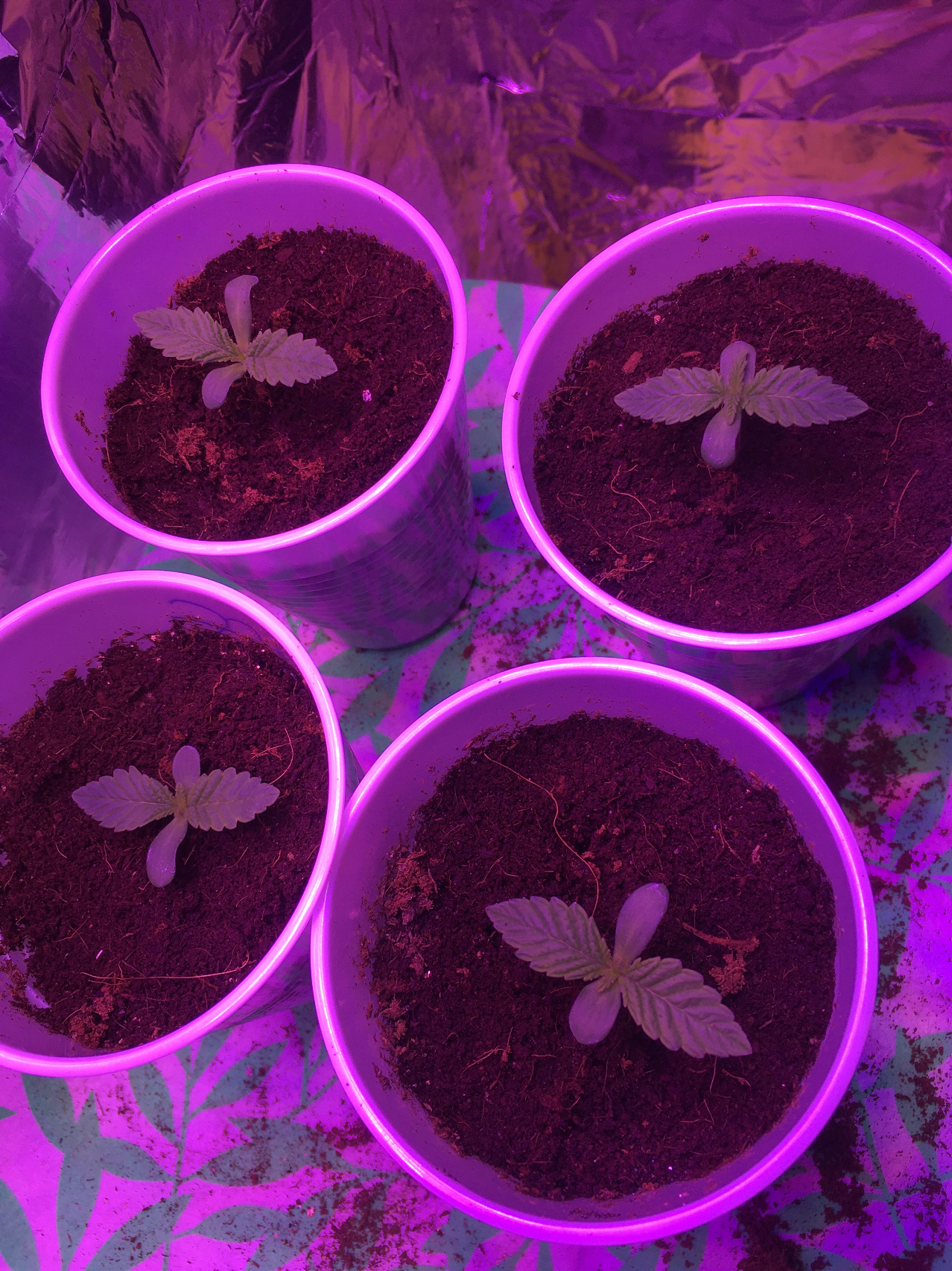 They grew overnight
3 years ago
Beautiful leaves on my apple fritters 50% indica 50% Sativa
3 years ago
Babies doing very well
3 years ago
18/6 light cycle
3 years ago
Also added foil around plants
3 years ago
Thought this was a cool shot
3 years ago
All plants have broke ground doing very well with LED light
3 years ago
Placed LED light over plants keeping bags over them until they break ground
3 years ago
Seeds planted in organic soil watered with PH balanced water. Then sprayed inside of zip locks with water and placed over cups to mimic greenhouse environment
3 years ago
Seeds ready to be planted into soil:)
3 years ago
Germination process on wet paper towel inside zip lock
3 years ago