Phenos had major hair cut clone session. Still in tent. Added 2 chem dawg autos more to come
2022 start
Decided to give hair cut and leave phenos in the tent for another couple weeks. Move them when there's no more space. 5 more autos
Mix phenos? Chem auto flowers 2. More to come.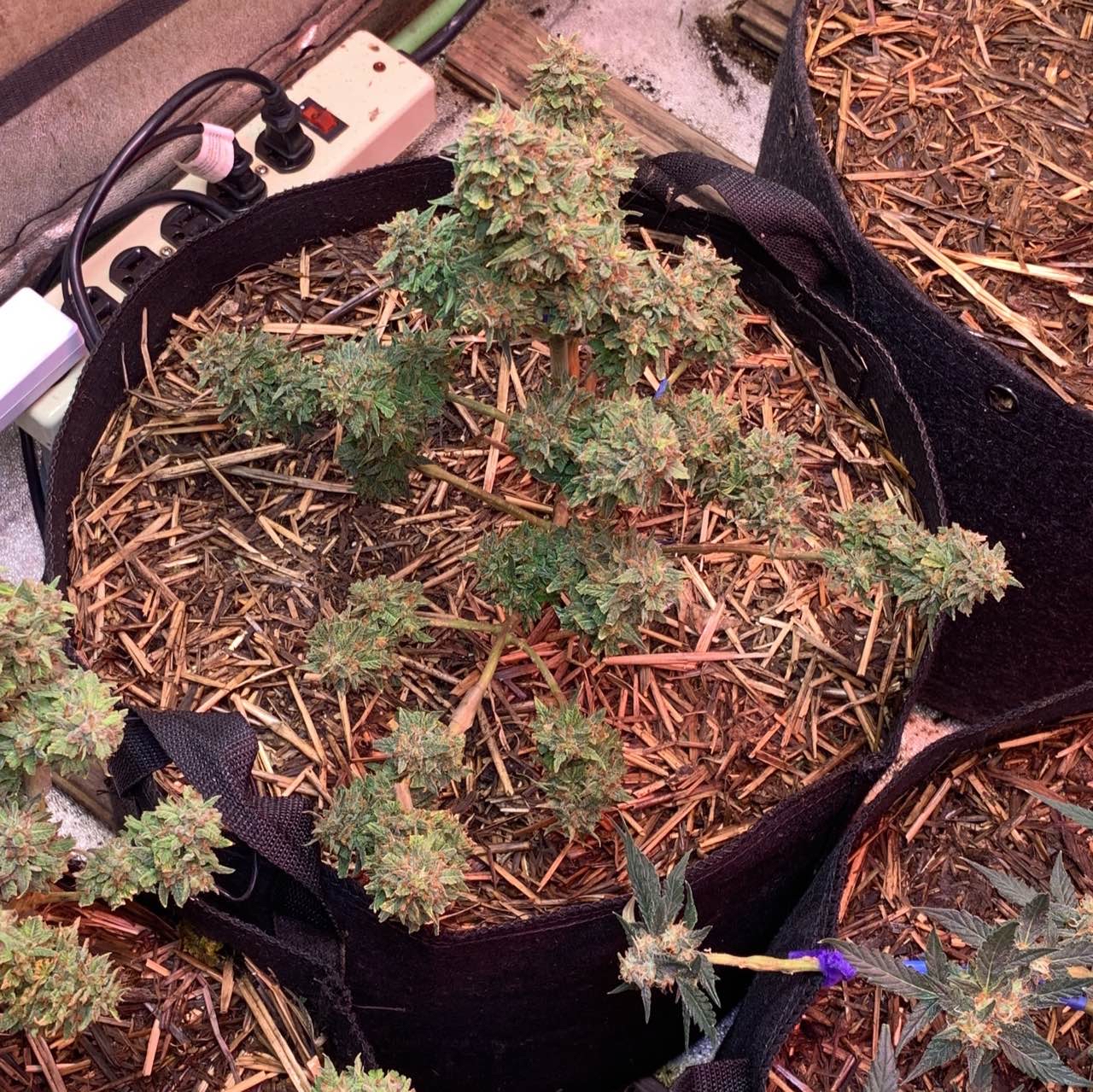 Auto almost done
8 months ago
Accident auto growing in the middle if a manifold pheno. I broke one branch so bummed
8 months ago
20 tennis balls 🎾
8 months ago
GrNadeGrade Is that tape? Do you tape to mitigate regrowth at nodes?
Leland3471 Never thought of doing that. Kinda looks super neat too.
FeedtheSoil420 Yes your the first person that figured that out. There is occasionally a break. But yes 👍 stops regrowth. Improved yield and quality in a few side by side tests. Smart man everyone thinks it's for breaks.
View 4 additional comments
Day 75 auto run. Might not train this one any more.
8 months ago
This one can stand up straight or lean-to them left or to the right
8 months ago
For some reason day 5 none are showing. Have a vintage Crystal seed im praying didn't pop
8 months ago
Auto 60 golf balls
8 months ago
3meraldThumb Hey quick question what did u do here? Strip all fans and leaves
FeedtheSoil420 Yes slowly at first. Once I see a sign of flowering I start taking more and more except for the leaves directly under the bud site. Got 60 big buds on one auto flower! It turned Pink and blue! Tape stops any regrowth.
Added2 chem dawg autos left phenos gave them major hare cut.
a year ago