Ice Cream Kush 2x4 2000w LED
Summer 21
Two ice cream kush clones in 5 gallon smart pots. Running happy frog soil and fox farm trio nutrients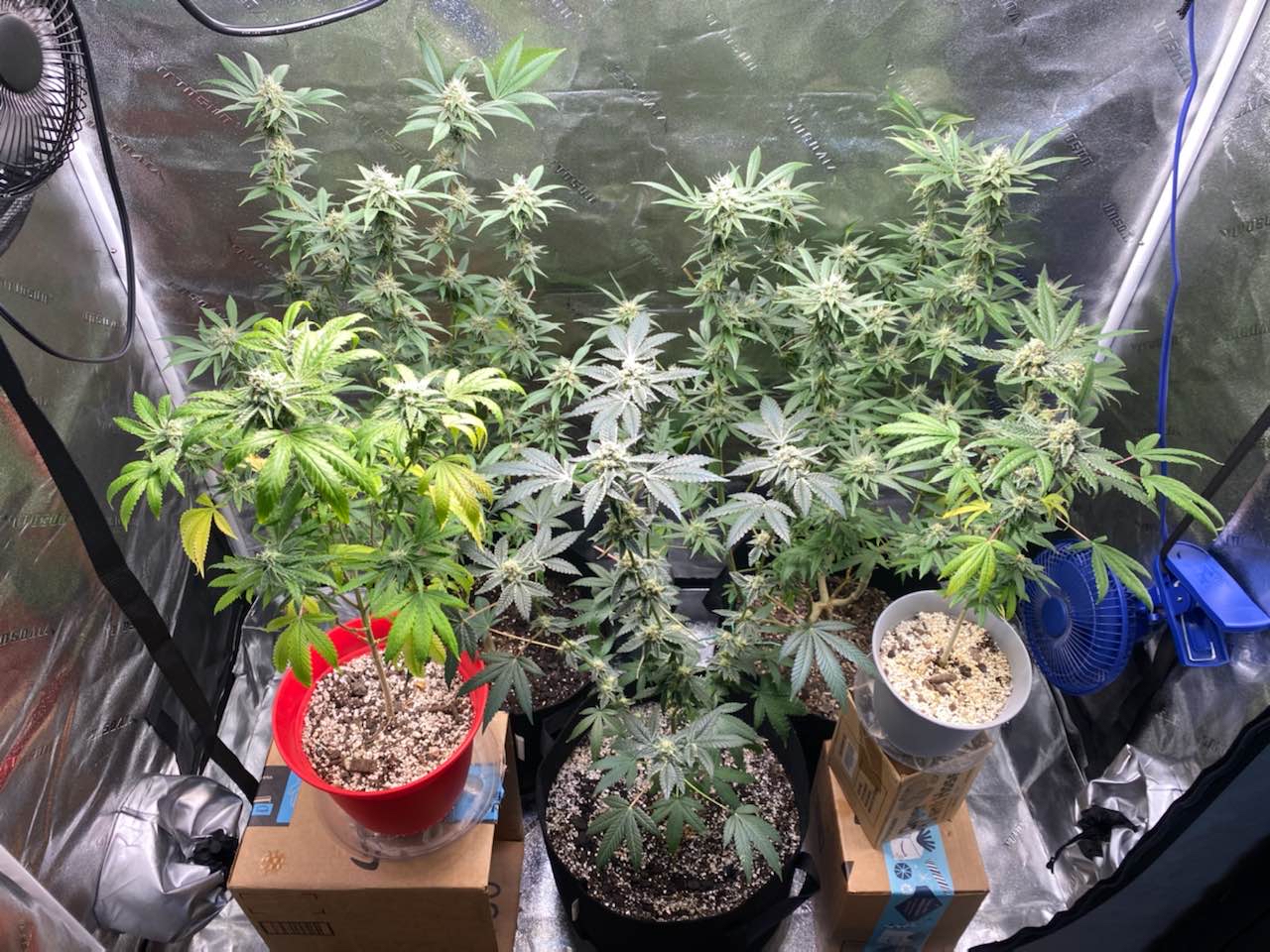 6 weeks of flowering. Found a nannner coming out of the smallest plant so I trimmed the nug and dried it to be the first sample (do si Dos). It was surprisingly great!! Super sticky and I was stoned for a good 15 mins lol. Can't wait for the girls to finish up, very thankful for this opportunity
2 years ago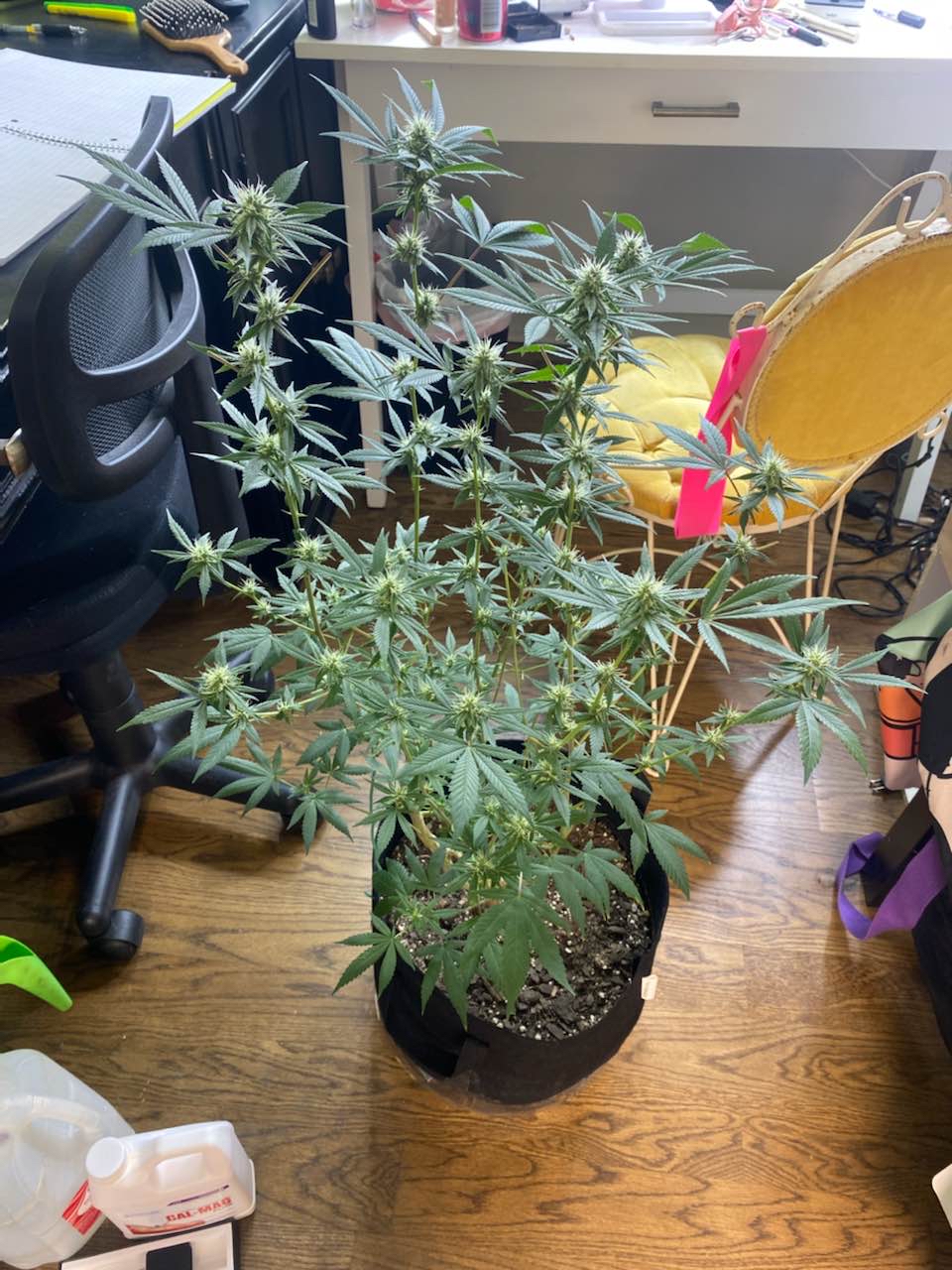 End of week 4. Plants are getting gorgeous and stinky!
2 years ago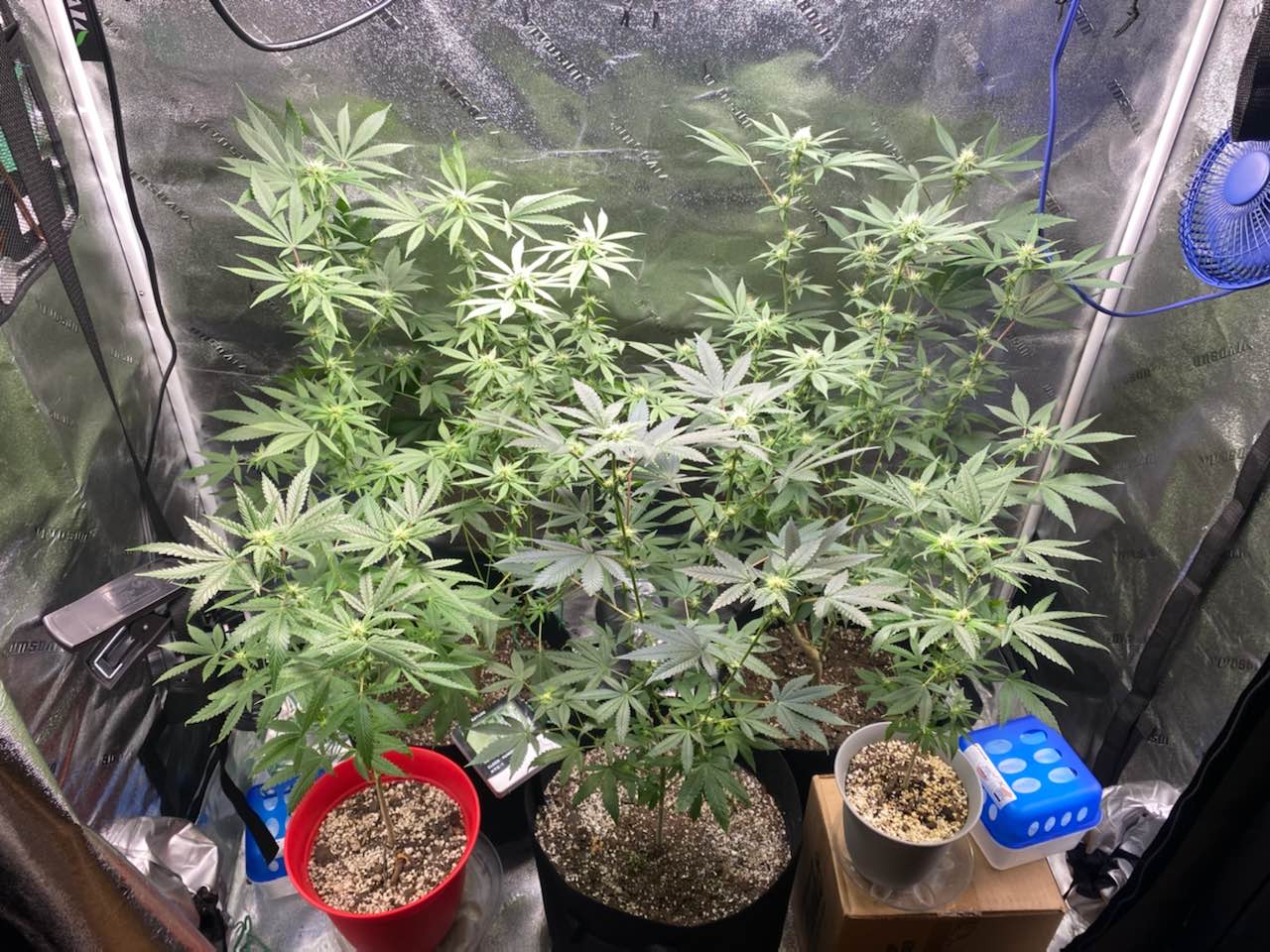 3 weeks of flowering. Buds are coming in and starting to get lots of sugar leaves, especially on the smaller plants. Finally switched over to my China 2000w led, which covers twice the space and is adjustable. Very impressed! Budget grow for sure lol
2 years ago
One week into flowering. Seedlings started to finally bounce back. Clones are shooting straight up! Bud sites are starting to form. Very fun to watch the daily progress! Still running the tiny, china 1000w led as well
2 years ago
Smaller plants were still recovering from the Exile. Uppotted the biggest of them to a 5 gal as well. Clones are still beefing up, I used so many tie downs to keep them level. This is the last pic before flowering in 5 days, or August 26. I ran an extended veg time because this was my first grow, and I thought I kept killing the plants lol. Glad I stuck it through!
2 years ago
Topped the seedlings and clones. Starting to bulk up now. Accidentally hurt the smaller plants using General Hydroponics Exile for a gnat problem I was having. Flushed the plants soon after, then trimmed the dead leaves. Plants are all really flourishing
2 years ago
Still growing. Haven't trained or topped the smaller girls, but clones were topped for a 3rd time
2 years ago
Plants still going. Started LST and topping the clones. Uppotted the 3x Do Si Dos seedlings that made it
2 years ago
Plants and seedlings still going
2 years ago
Moved to tent and transplanted to 5 gallon. Germinated 5x Do Si Dos seeds (in cups)
2 years ago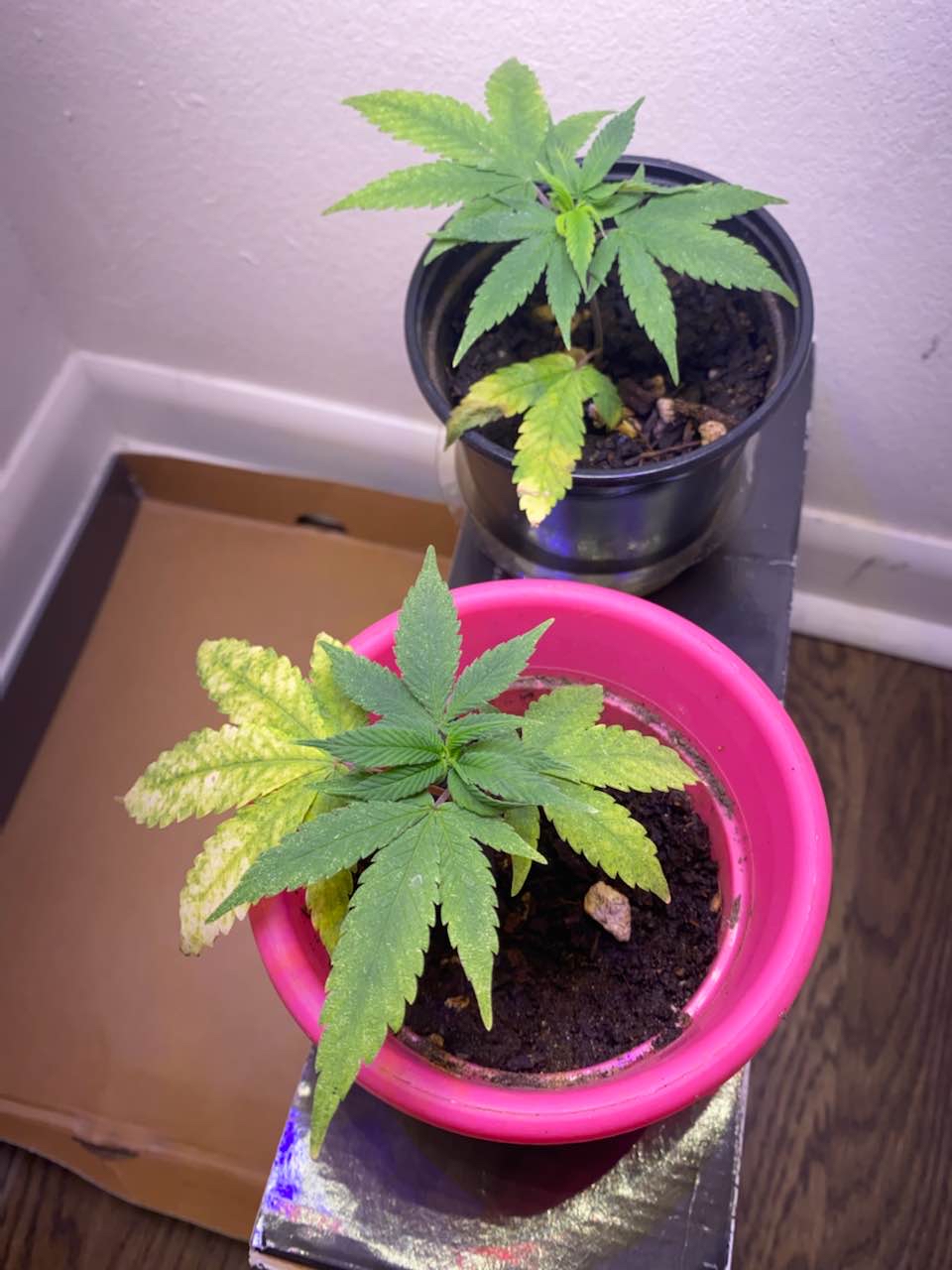 Set girls up with 1000w led in closet
2 years ago