noahterfry
NOS - 26:1 CBD
Fall 2020 indoor
5 feminized seeds In perpetual grow tent
Final dry weight: 223g
2 years ago
Harvested. Hanging between 65-75 degrees. 45-55 RH
2 years ago
BigSluice Looking good. What kind of set up are you running
noahterfry Vivosun 4x6 perpetual grow tent with Mars hydro ts 3000 for light
amean0acid Nicely done. I like the way the branches spans out so evenly. What's the trick? I'm at the beginning of my cannabis journey. Trying to perfect this low/high stress training method.
Super cropped
2 years ago
. Moving to 12/12
3 years ago
noahterfry Minor spider mite infestation detected. Sprayed foliage with safer's miticide
First topping
3 years ago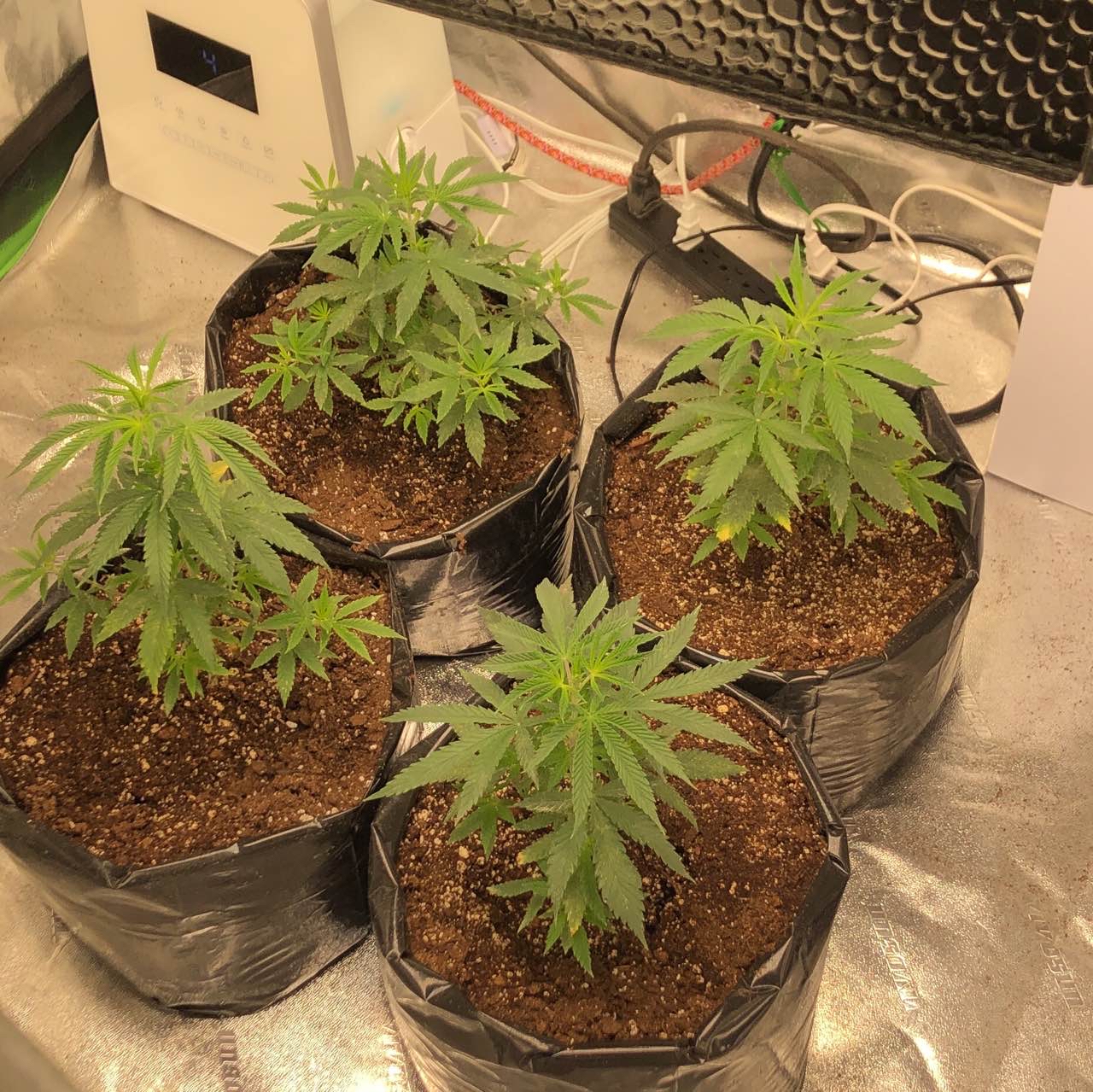 Going to 5 gallon pots tomorrow
3 years ago
Watering, filling humidifier
3 years ago
More plant growth
3 years ago
Approximately 2" tall
3 years ago
Moved into vegetative growth section with 1200 watt H&Grow light (rw 250 watt) 60%rh and 85F
3 years ago
4 seeds have sprouted
3 years ago
4/5 seeds cracked, taproot showing
3 years ago
Three of five seeds have cracked and have a tap root.
3 years ago