Veg tent
Winter 2021
Ongoing veg tent
Fruit cup, Headlocc, grape skunk, OGKB 2.0, Bananacane, Neon Groove, Italian shoes, Truffle Icing
Clover cover crop sprouting after 2 days. Living soil earth box.
2 years ago
ganjaman420 @organic is it possible to take a clone from synthetically grown mother plant and turn it organic? I was thinking aloe as a rooting hormone? How do you root your organic clones?
Peng I don't see why not @ganjaman, people buy clones with no thought as to how the mother was growing all the time
View 1 additional comment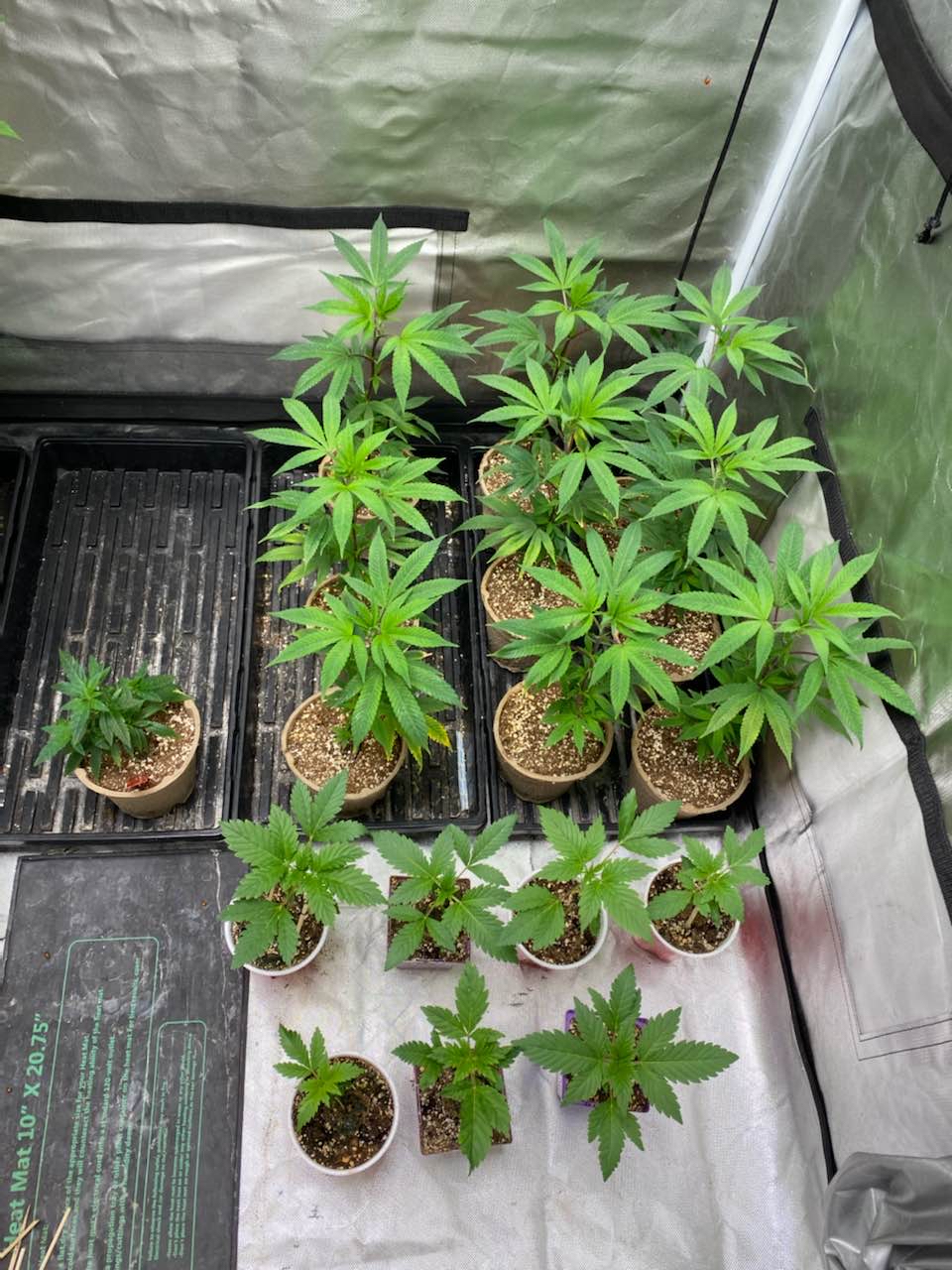 Veg tent update
2 years ago
Keeping myself busy
2 years ago
ganjaman420 That's my grape skunk mother plant. Two years old and just got into a 3 gallon pot yesterday 😳
View 3 additional comments
All 10 truffle icing popped but one the root was lost and started going upward so I culled it, they are in the clone dome right now
2 years ago
stakzup I put some gelato 41 seeds in and I put 1 seed sideways and the whole seedling started growing underground, I tried to save it but I think the roots was twisted up or something because it never grew, I ended up chucking it 2 weeks later
ganjaman420 Yeah I was trying to save it but it was no use
Popping the whole pack of these hoping to find a keeper
2 years ago
organic_grower What kind of LEDs do you use? I'm looking to buy some for 4×4 tent and suggestions?
ganjaman420 Growers Choice all the way! For a 4x4 I would probably get a roi-e420 but you could fit a 680 if you want a crap ton of light.
View 2 additional comments
Veg tent is about to open up!
2 years ago
So crammed in here! 2 more weeks u till this tent is nice and open again
2 years ago
Getting a little crazy in here lmao I got 3 weeks till anything has a new home. Unless I can get rid of some extra cuts
2 years ago
Oklagrowmie You talking all this shit with these genetics my nigga? Gtfoh. Your lazy ass doesn't even try to train. And this is what? A 3x3? Couldn't cough of the 30 extra bucks to actually get a real tent?
ganjaman420 4x4 I got at 17 my boi. I'm still young got time to grow.
View 1 additional comment
Defoliated yesterday
2 years ago
ganjaman420 Waiting on a opening 2 weeks till next harvest then they'll have their final home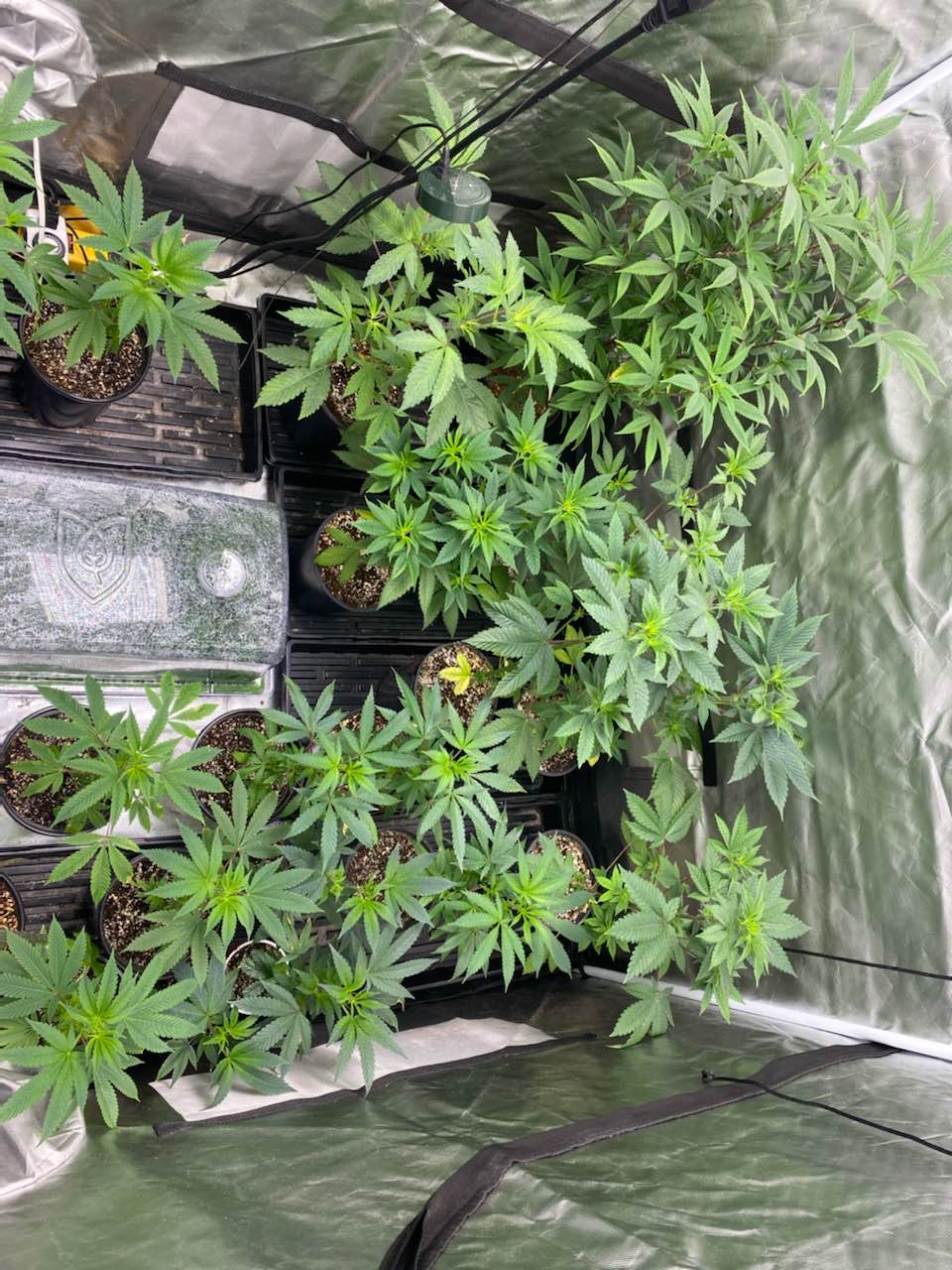 Transplanted the super Sherb today
2 years ago
Finally some room opened up in here
2 years ago
Going to be moving most of the big girls out to flower room soon. Will have more room to work on my babies
2 years ago
Perpetual harvest are on point!
2 years ago