mrgarden
First Grow
Summer 2019
I started my first grow with 2 Royal Mothers Feminized from RQ Seeds, one of them didn't make it and the other, due to bad environmental conditions (& lack of experience) wasn't growing and started to look really sick.. I thought it wouldn't gonna make it so... I Germinate an Auto Easybud also from RQ Seeds.. Here I am. A noob grower with 1 photoperiod and 1 Auto sharing the same grow space :) Making mistakes and learning on the way.. Welcome to my Humble Grow.
Royal Mother & Auto EasyBud
Very symmetrical and nice little Auto doing her thing 🙌🏼
4 years ago
Addiesgro This thing should be almost done flowering
But the Photoperiod is not happy again.. it was getting light green on her bottom leaves, so I let her dry a little bit more this time, 6 days at least, and watered today. She was a bit droopy but 30 min after watering and she's starting to go up again.. I hope she will be fine 🙌🏼. Besides all of the growth problems (with more than two months 😱 it's very small and has veeeery close internodes) and all the stuff she pass through I have to say it's a very resilient little girl 💪🏽.. But a really weirdo phenotype, I can't say where's the top of the plant. She's a mess 🤦🏻‍♂️ haha
4 years ago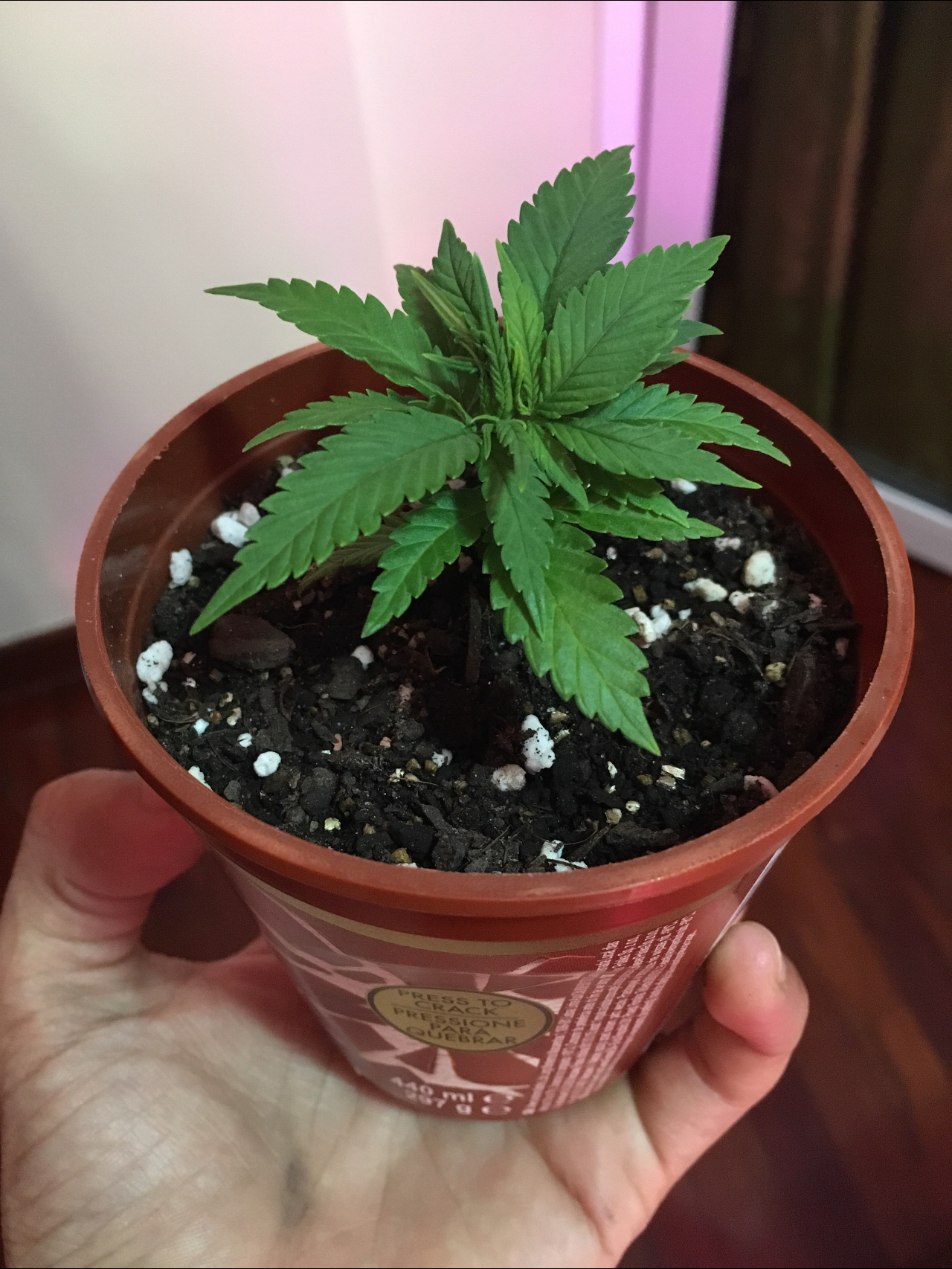 Feminized Royal Mother. Smaller than it should be due all of the inconvenience it has experienced but finally starting to notice some growth.
4 years ago
First real update - Already in a new Improvised Grow Space (My Closet) it keeps a better temperature.
4 years ago
Auto EasyBud This over here has 14 days less than the Feminized so it's 48 days after sprouting now.. Also had some problems with her growth but starting to be noticeable their growth now day by day.. Finally 🙄
4 years ago
Close up - Feminized Royal Mother
4 years ago
Since I just downloaded the app and had erase almost every photo from the beginning of the grow. I'll begin with these two photos. The "Diy Grow Cabinet" I made (Heating problems) and the Feminized Royal Mother healthy but GrowthLocked at that moment.. Pictures taken 38 Days after sprouted.
4 years ago