jayburnz
Blue Dream
Grow part 2
Started on May 16,2019
Well this is what I got with the blue dream so far.
4 years ago
I woke up to this. The blue dream
4 years ago
Relapse If u can move the light a little further away
Jayburnz I started putting it outdoor. Indoors was killing the $$$ lol
TheDankSide That looks like a fungal attack. Poor environment, outdoors can make it worse. Cut off the infection as get proper ventilation humidity and temperatures. Clean the leaves. I never had that during veg so early and it may if gone unchecked destroy your plant.
View 2 additional comments
Well this is what I have
4 years ago
Looking like a half baked plant
4 years ago
Jdelvec I would stop transplanting so often with this plant as transplanting causes stress. As for the burnt leaves I believe it might be your soil? Looks like miracle gro possibly? I've read online that it can do that but I am using miracle gro as well with no nutrient issues. You could possibly also have a light so close that it's burning the leaf but if that's not the case try changing your soil.
Dankhalo Have you added nutrients to your water? It could be a few things. I'd say nutrient burn or maybe even light burn. What kind of light?
Well idk. I got a pH level of 7.4 so I added water. And I watered the leafs some with a mist of water.
4 years ago
Nother leaf burnt
4 years ago
Repot. I have a burnt leaf. What do I do. Please somebody help me please. I repotted this plant just now what do I have to do next I really don't know and I looked on the Internet and nothing is answering my questions please somebody help me this is a good plant I don't want it to die
4 years ago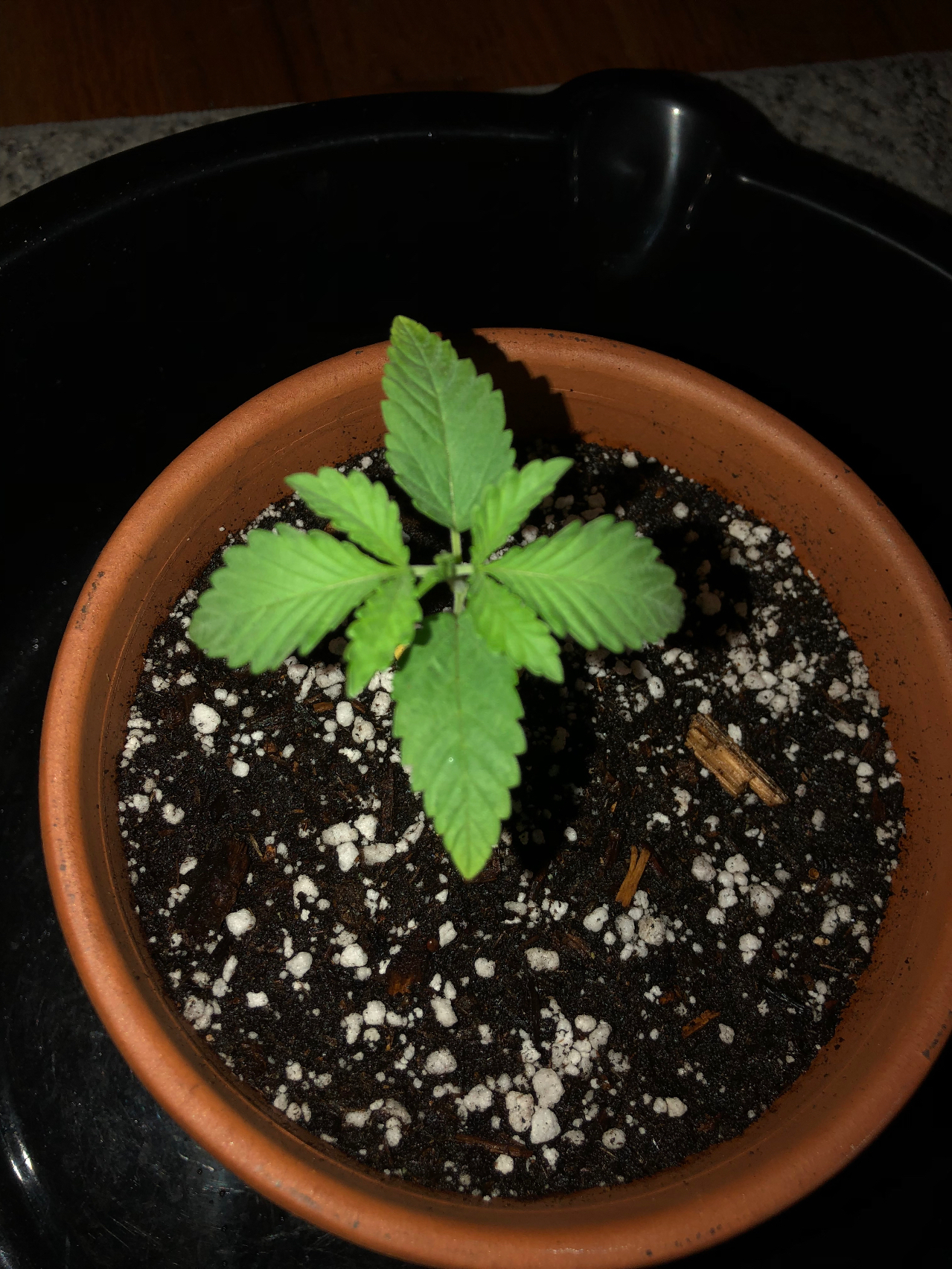 Coming along great
4 years ago
Growing great
4 years ago
Plant is growing great
4 years ago
Day 9 growing well
4 years ago
Day 8 of vegetation. Growing great
4 years ago
1 1/4 inch tall
4 years ago
Re-pot. With broke stem , we'll see if it grows. I think it will
4 years ago
Day 5 - 6:00 am est- sprouted
4 years ago
Day 4 grow - 9:00 am est. - 79 degrees - Day 2 of vegitation. PH level good.
4 years ago
Seed starts to sprout
4 years ago
My tent indoor grow. Vegetation day one. Germination is a success. Begin vegetation day 1
4 years ago
Plant - day 1 - just planted at 5:30 pm est
4 years ago
Germinating. Planting tommo
4 years ago
Germinate going good (blue dream)
4 years ago
Blue dream seed in germination day one
4 years ago