6oujek
White Widow Auto
First grow
Cute
Photo taken right before watering, so they're looking kinda sad
4 years ago
Growing like a weed
4 years ago
12 inches tall today, did some defoliation
4 years ago
11 inches tall and 20 inches wide today. I snapped my main top on one of my other plants today, so I was too bummed/scared to do any real LST on this girl today. Mainly just pushed some big fan leaves out of the way. No sign of any pistils from what I can see.
4 years ago
Dukeshaba Did your moving it around to much once you tie one you do not really have to move it
11 inches tall from dirt, 19 inches wide. This one is an absolute monster to LST. So many large leaves. Accidentally took two big fan leaves off.
4 years ago
My second attempt at LST. This one is much more difficult to LST imo because of how many large leaves it has. It's so bushy and hard to manage, but hopefully I'm improving. Found one almost dead leaf and pulled it off. And note: this one is starting to really stink.
4 years ago
Really trying to LST this one
4 years ago
Day 30 of life!
4 years ago
Dukeshaba Holy shit man she's huge in 30 days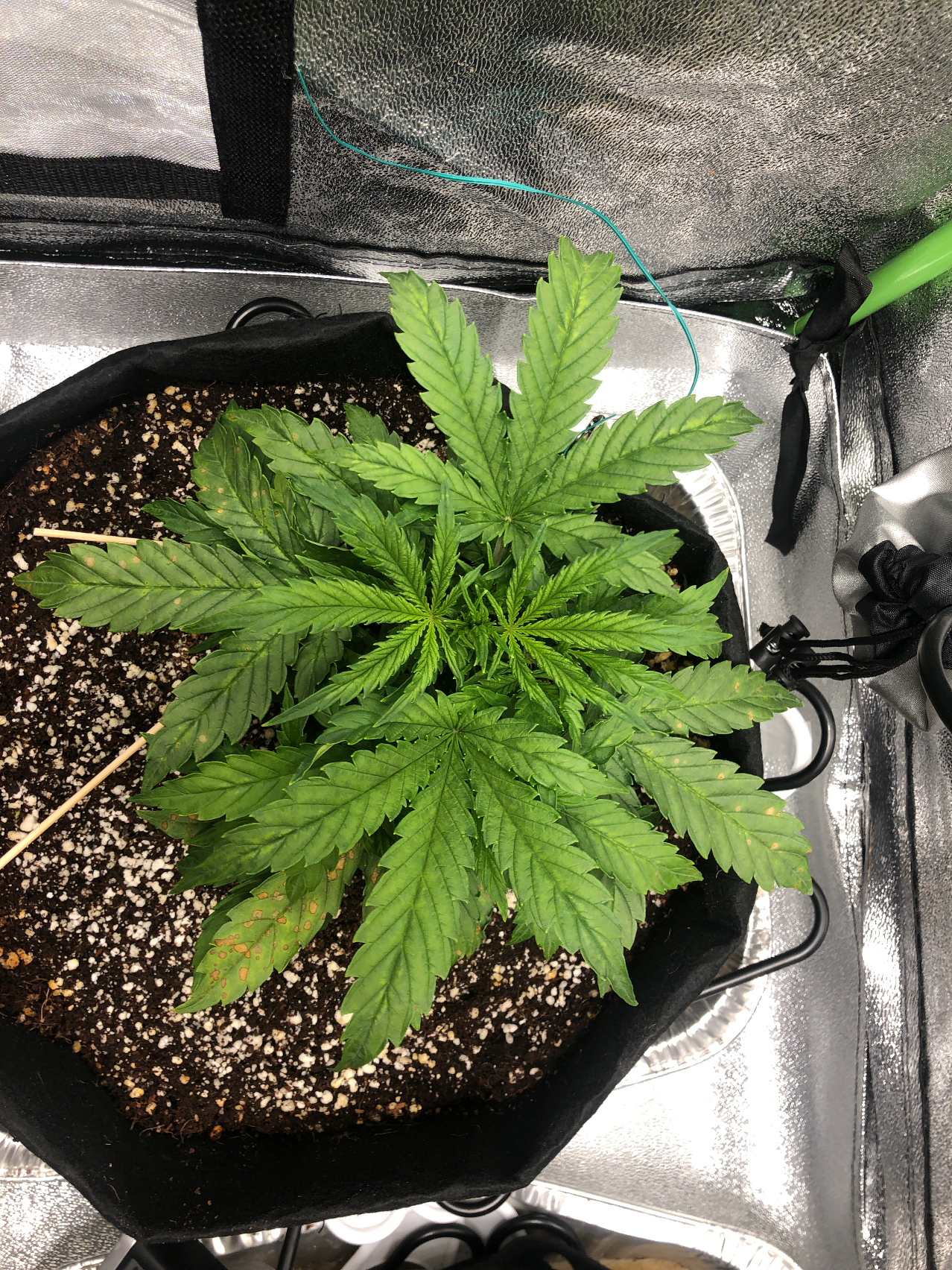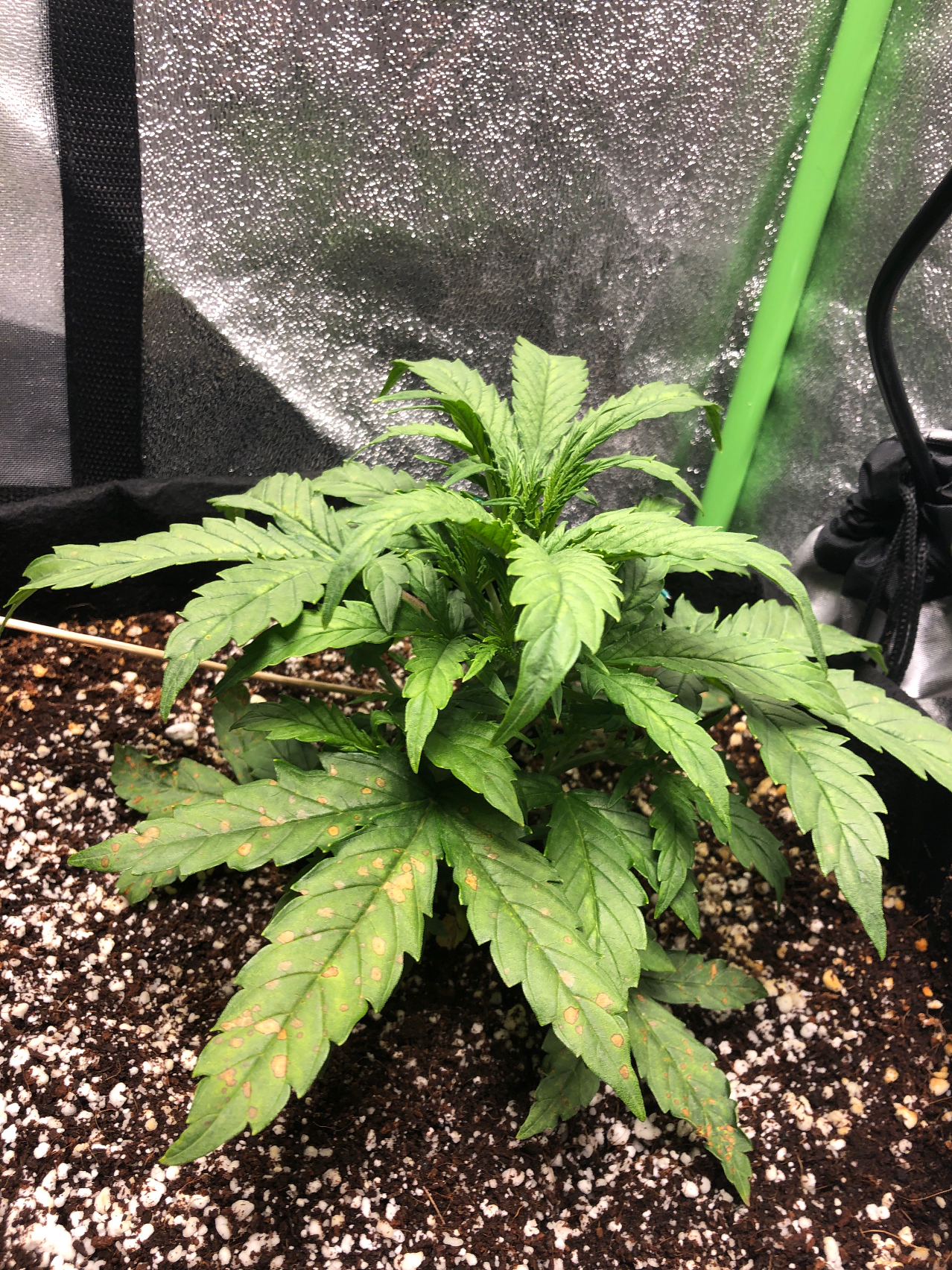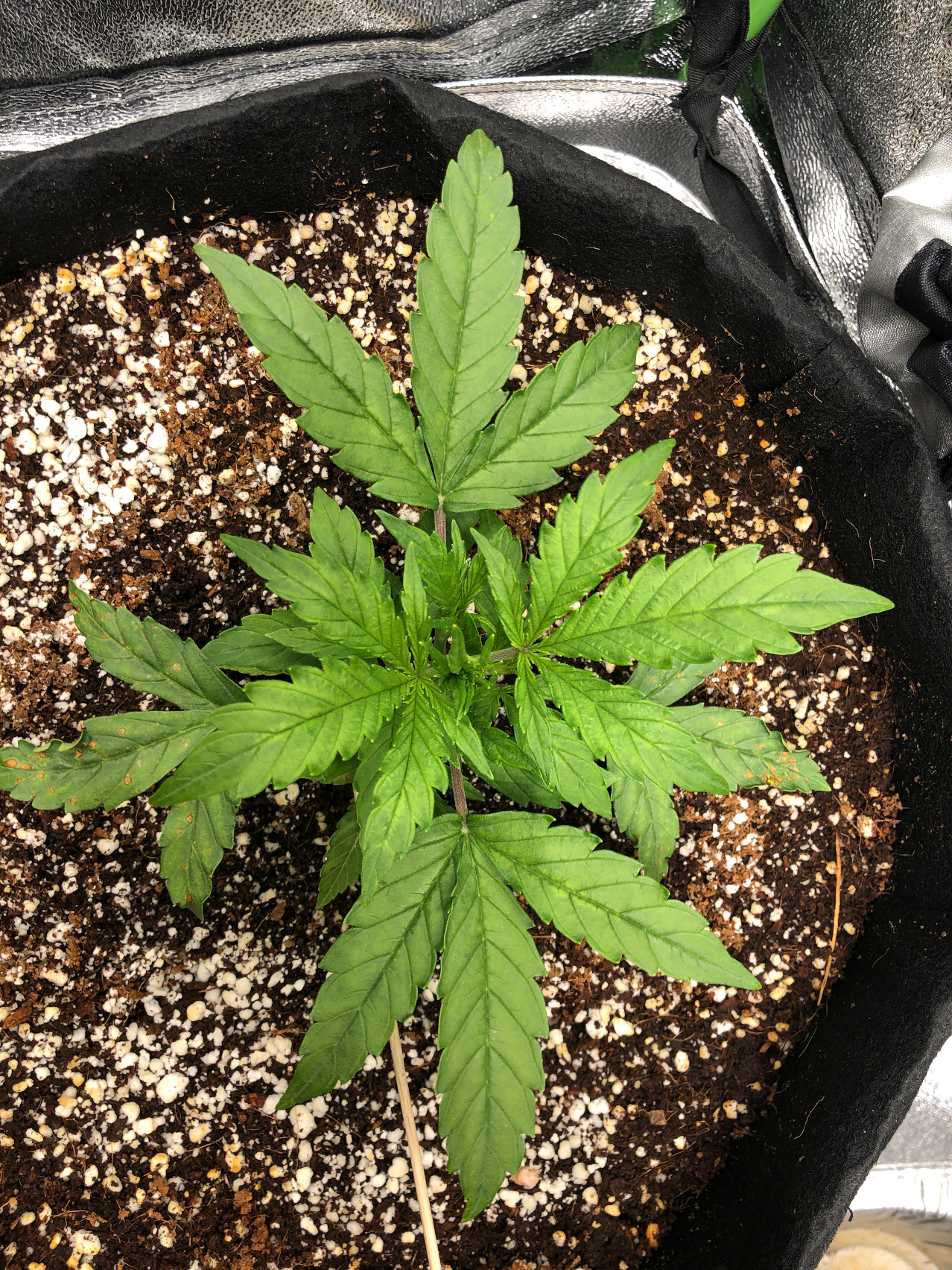 She's getting so pretty
4 years ago
Gezellig420 Those brown spots look like a calcium deficiency. 😬
Got a few spots on the new growth keeping an eye on
4 years ago
It's so fun to see how much it's grown. New leaves are looking much healthier
4 years ago
Still growing fairly well despite the obvious issues with older leaves. Raised the light and lowered temps in the tent. Trying to see if that will help, also monitoring for a possible deficiency in addition.
4 years ago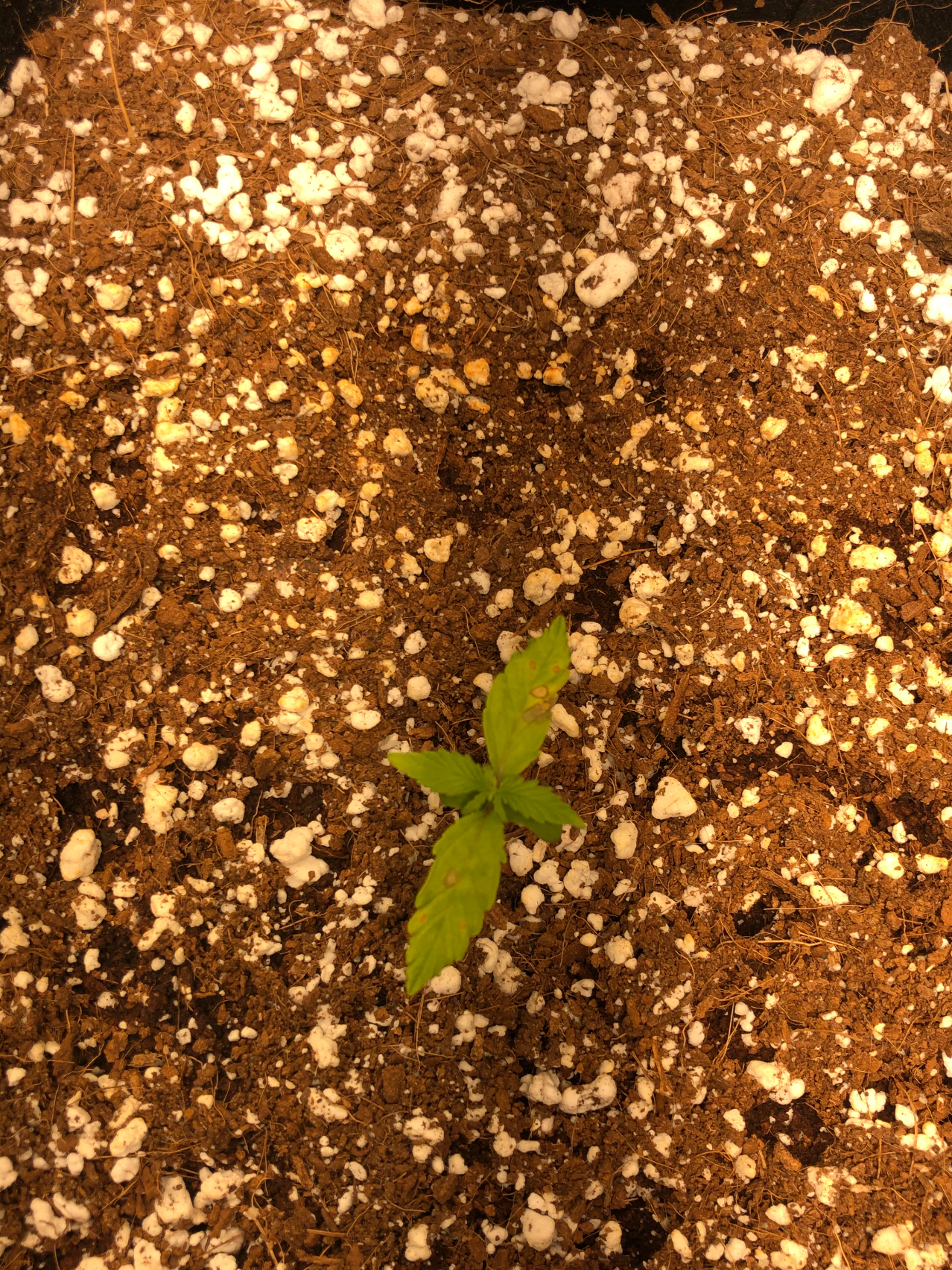 I think she's still doing okay despite the obvious
4 years ago
No nutes right now, just plain pH'd water
4 years ago
She's got a few ouchies, I think nute burn
4 years ago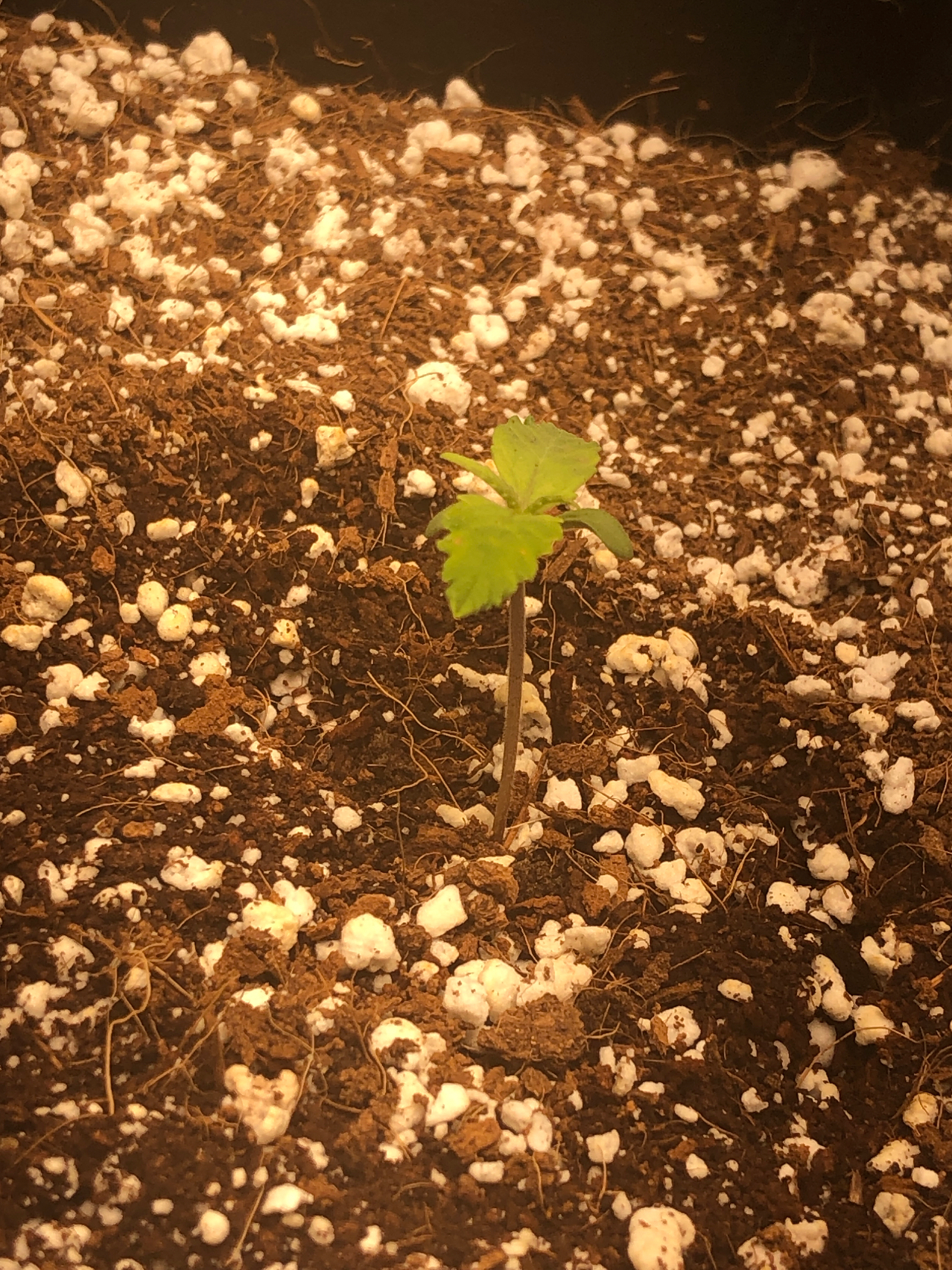 The next set of leaves aren't growing as fast as my other
4 years ago
Overall a little slower growing but now mad at it
4 years ago
One week of life! This is pretty amazing.
4 years ago
Very nice leaves I think
4 years ago
Cute little baby
4 years ago