Outdoor auto trial
First outdoor auto
5 gallon fabric pot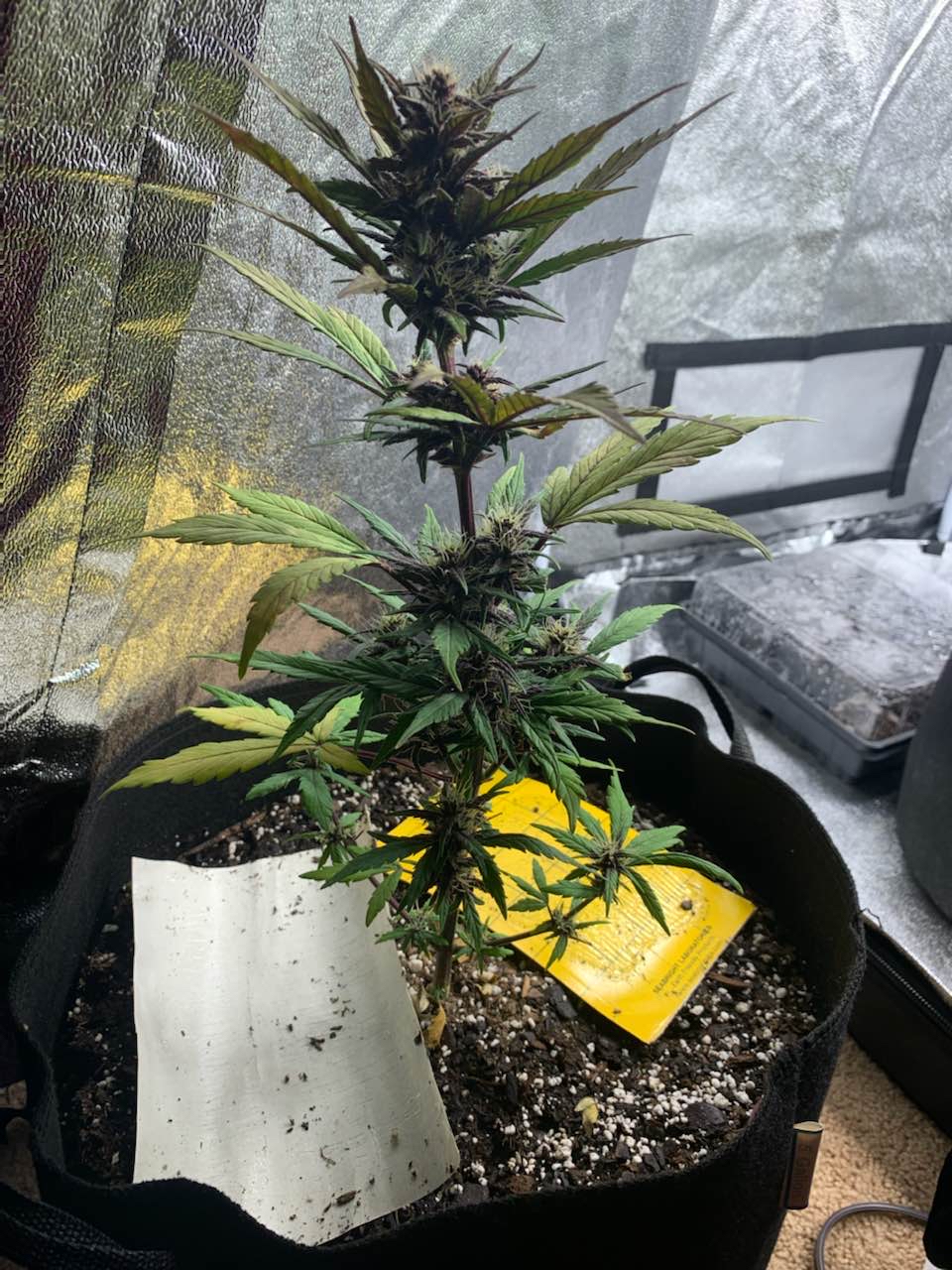 I realized this must be thrip/mite damage, but I haven't treated her and don't plan to since she is in flower, I've always been told spraying anything on your buds (organic or not) is a big no-no. Any one have any suggestions for this? I will be finishing it indoors since I've had it inside for a couple weeks now
10 months ago
HeritageSecretGarden Yeah call it shit happens and move on to a new one you are correct you do not want to spray anything other than water on your buds and even that is isn't good too late into flower can cause mold so my suggestion is through it out I wouldn't have it inside near my other plants either I'd get rid of her deep clean everything and start fresh and make sure to use an ipm method going forward during veg and you'll be good to go that's just my 2 cents bro
stick e fingerz For sure be careful of what your bringing inside with her bro 😎
Alchemist @ HSG- Thank you, that's real solid advice . However I do have the plant isolated in its own 2x2 separate from the rest of indoor crops in my 2x4… but at the same time the tents are not all that far apart and it's going to need another month minimum b4 harvest. I was also considering just to leave it out side to finish since it has aphids already and there's not anything i can do about that now…. But do the bugs eat the flowers too? Or just the leaves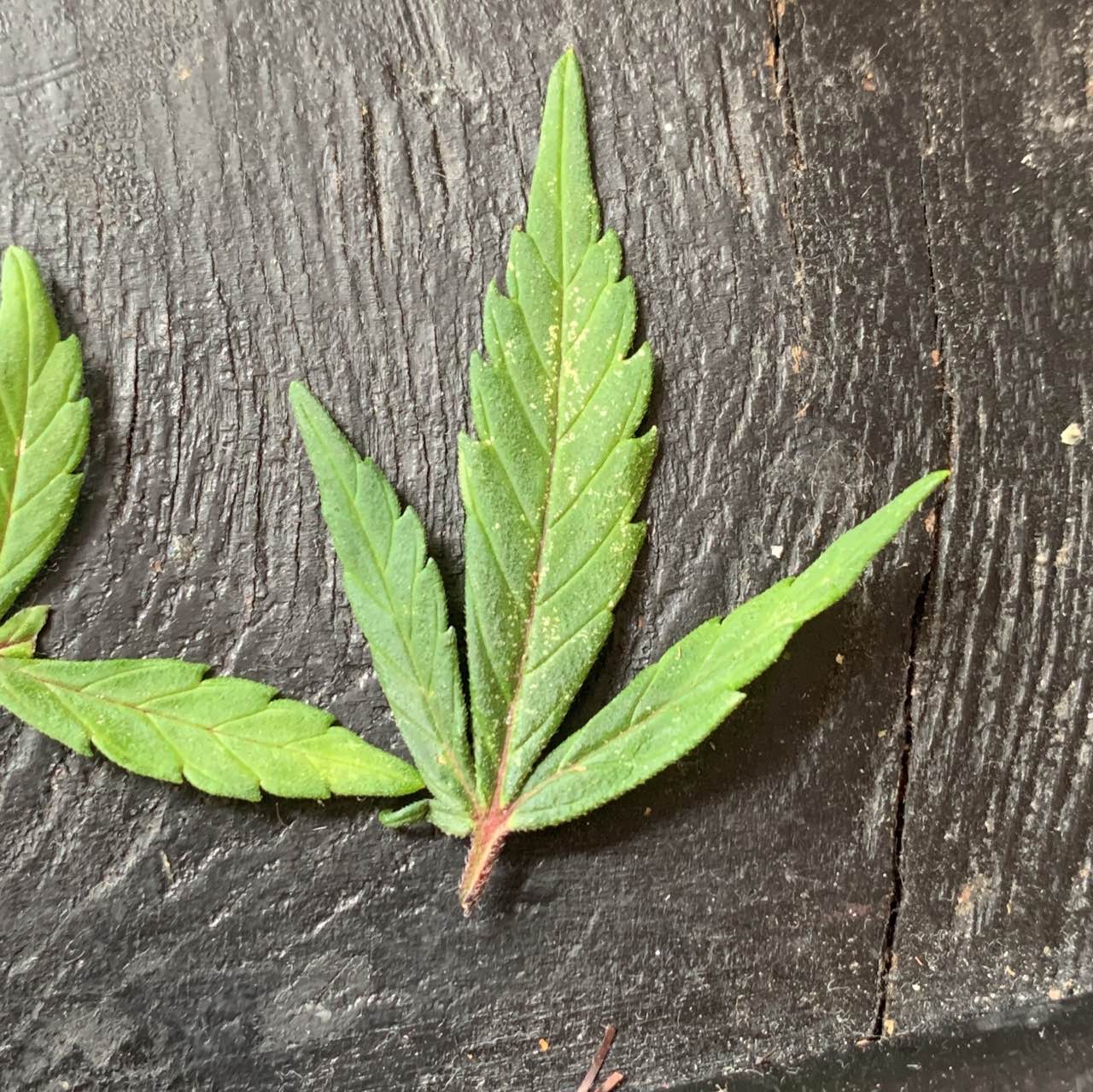 I don't think it's mite or thrip damage. It's not PM… no spots on bottom of leaves. Anyone recognize this deficiency?
10 months ago
Can't tell what this is but it's affecting multiple plants
10 months ago
Alchemist It was for 2 weeks however this is leaf has grown since I moved it indoors
Preflowers tripled in size. Gotta feed and water today. I can't get this strain to grow very tall at all, I suppose it's just the genetics of it. But with an average of only 63 days from seed to harvest I guess you can't as for much more. Has anyone had success with topping such fast growing autoflowers? I want to try it.
10 months ago
I think that's about as tall as she's gettin Veg wise , big preflowers coming in now. Consistent with the last 2 , not as tall as the 1st but not as short as the 2nd fastberries. I think full indoors grow is best for these babies since they only get a few weeks of veg, a 20/4 light cycle seems like the best way to stretch these ladies out, I might have to experiment with topping the next one. 2 seeds left.
10 months ago
Just recently moved this indoors to grow and train about a week ago however we went through some extremely humid and random storms for 3 days prior, it looks like some rust fungus and maybe some PM. Same has happened to my power plant but on a bigger scale as it is a much bigger plant. I'm really worried I don't want to have to get rid of these plants. I got a few sample bottles of an organic insecticide/fungicide which is to be mixed with water and sprayed on the foliage and cut the lights for a few hours. It's derived from citric acid and yeast. God I hope it works. Both plants r way too close to flower
a year ago
ig:@eaegifts For the pm you can use a mixture of h2o2 and water to spray and if you take some picks in regular light others may be able to weigh in. It's hard to tell for sure because of the light color but it looks like she's got calcium and nitrogen deficiency
ig:@eaegifts I'm honestly not seeing the pm in the pics myself
Oiasis Have you flushed your soil to check what it's ppm are the problem is the media so you should be looking there and not on the plant entirely
View 17 additional comments
ig:@eaegifts Definitely curable. Also check the underside of the leafs for mites
Alchemist BadKarma - thank you , that is very helpful. I'll definitely have to check out that website! Only thing better than good advice is good advice with a source/resource
I think starting this auto off outdoors actually did it some good, the leaves follow the sun throughout the day
a year ago
This Fastberry Ive started outdoors and in a larger pot. As soon as the 1st runners are outta here I'll be putting this one in their place under 20:4 and do some more LST work on this baby then the first run, I'm thinking since I planted this seed in a 5 gallon instead of 3 and skipped transplanting I might have a head start on her. My thought is as long as I grow these autos back2back I won't run out of weed lol
a year ago
Secman Getting high off your own supply is the goal💨🤙
And true leaves emerge
a year ago
My buddies outdoor autoflowers got larger than my indoor ones so I decided to pop one and and let it grow out doors. It'll get max sunlight during the next 2 months any how.
a year ago