mentum
1st in 7 years
Winter 18-19
1 critical kush in soil, vegging under 125w cfl and blooming under 600w hps using biobizz nutrients
Unfortunatley my veg light broke and due to the ekonomic situation i Had to put them in flower. As you see the pics gets no fun to look at so this will probably be the last update before harvest and next led grow
4 years ago
Tied down and Starting to grow up, training almost done
4 years ago
Defoliated the middle again. The reason for just 2 tops being tied down is because they were taller then the others
4 years ago
Abe_Froman I love watching your grow! I'm doing my first grow and your photos have been extremely helpful. Thanks.
Dab710247 This is the exact model I go by ! Have training at the start ! Sturdy stalks!
Defoliated a bit more for better light in the middle
4 years ago
Starting to take off
4 years ago
Dab710247 That's the cleanest LST I've ever seen !
Defoliated the middle a bit so the new growth get more light
4 years ago
Dab710247 That's a real clean plant ! Eye balling this grow hard!! What type of light are you using
Watered today with 4 liters of nute mix
4 years ago
Seems like the last topping stressed this girl a bit. Growth have been reeeeally slow since then. Hope she's back on track soon
4 years ago
Probably gonna leave her with 4 mains. Cant wait to long before i move her to the other room
4 years ago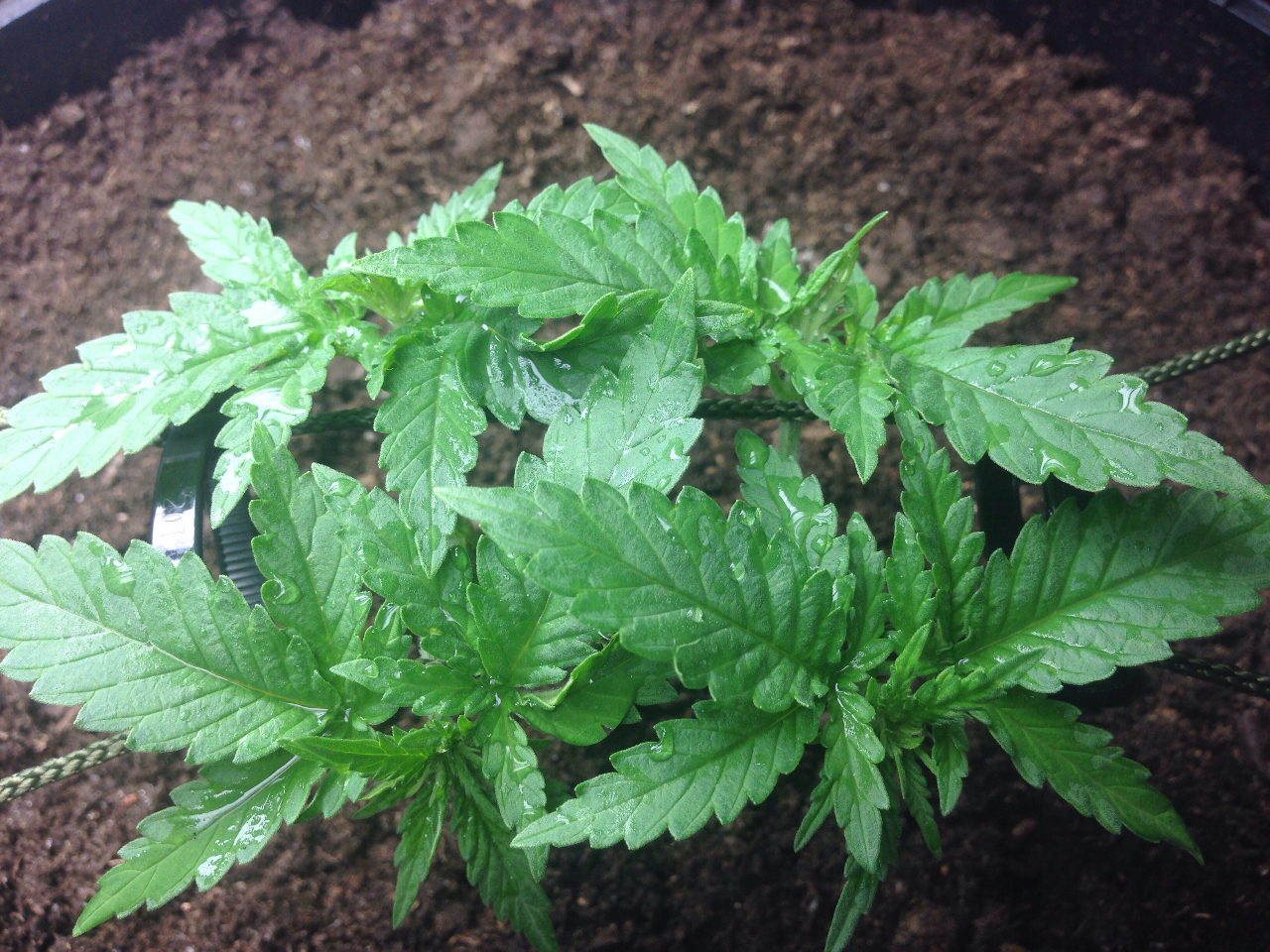 Tied down my 4 mains to grow out, don't know if i'm gonna top them to 8 yet, but probably. The 2 big ones i am just gonna grow out a while to take as clones
4 years ago
Had to pull two of the strings together to keep the fanleaves down, so i used zip-ties. This way they also make rings i can put the growth through to keep it from the soil
4 years ago
A close up of the first 4 mains
4 years ago
Decided to do like this to spread her out more to get more even light
4 years ago
Bottom two fanleaves removed and stems tied down again. I am also thinking of setting strings the other way to keep down the big fanleaves.
4 years ago
A pic of her lose before i tie her down again
4 years ago
MentuM Should i maybe defoliate her a bit?
All dried up from the misting and slightly adjusted the leaves
4 years ago
Drilled holes in the pot to be able to use strings to keep the stems down. Also cut the tips on the big fan leaves hoping that the rest of the plant will benefit from it. Posting another update when the mist dries off
4 years ago
JayCannaBees Just curious as I've seen a lot of fan leaf tip cut. What is this suppose to help with ? Noob here
Miyagi I would also like to know why you cut off the tips of the leaves. Thank you in advance.
MentuM I cut the tips on the lowest leaves that get little light. I do it because then i signal to the plant that they are dead and the plant can use them as extra fuel. It some times benefit from the extra go it gets from doing so. The plant does the same thing in bloom when you can see the leaves yellowing, that is because the plant eats them up to make fatter buds if it suffers from nutrition
No signal of stress on this girl
4 years ago
Started to shape it a bit
4 years ago
New mains shooting off. A little more and i start to tie them down
4 years ago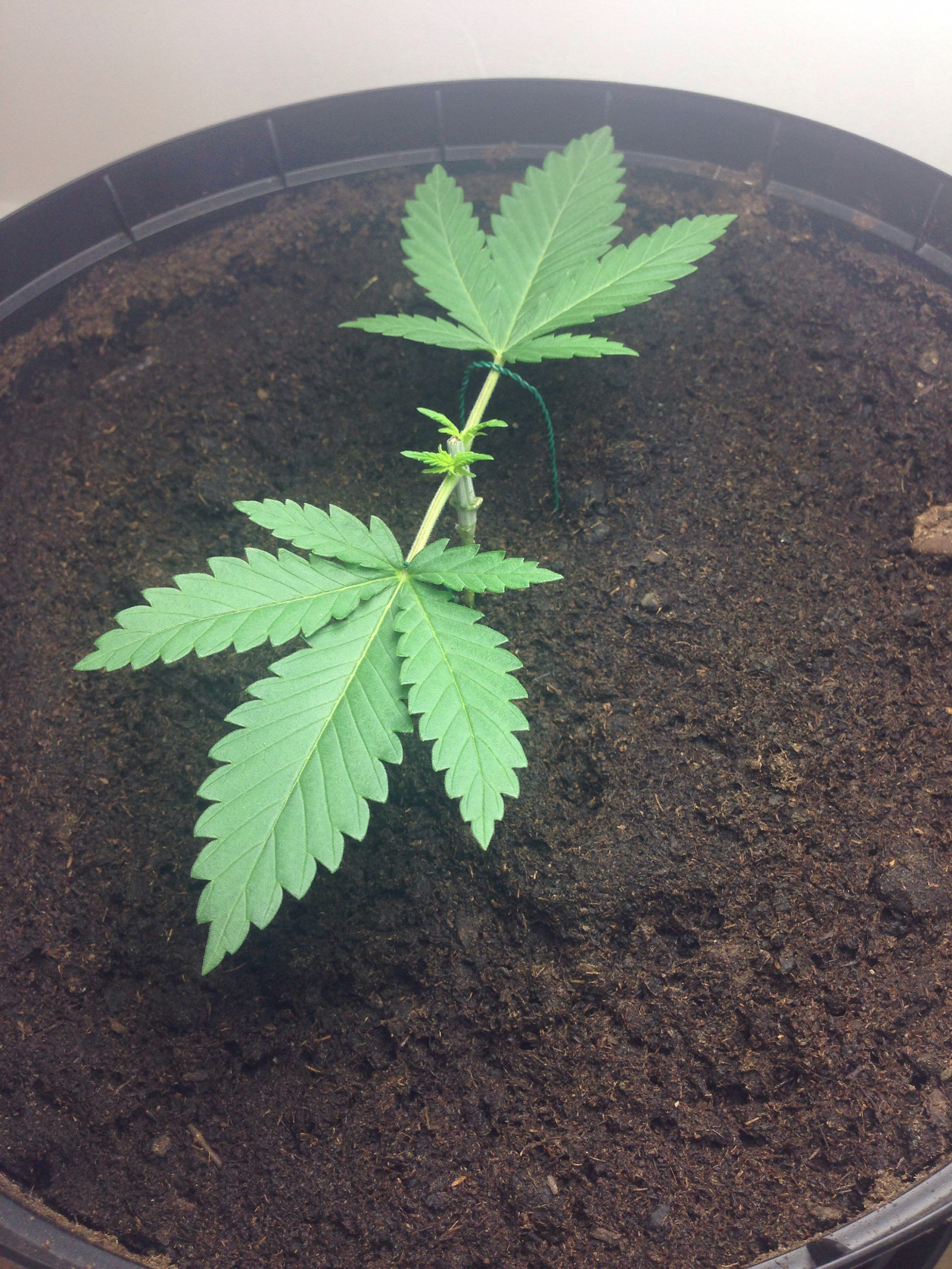 Have already just a little more than 24h after the topping and defoliation started to grow pretty well :)
4 years ago
Started the manifolding today. Praying for fast growth!
4 years ago
Transplanted the lady to her final pot this sunday, does not show any symptom of stress at all and have grown wider with a few centimeters in a couple of days
4 years ago
Undergrowth is also looking to come along nicely. I will probably manifold this plant or maybe just top once and tie down, we'll see
4 years ago
Started feeding nutes a few days ago, taking off nice. Soon time for transplant
4 years ago
Coming along nicely
4 years ago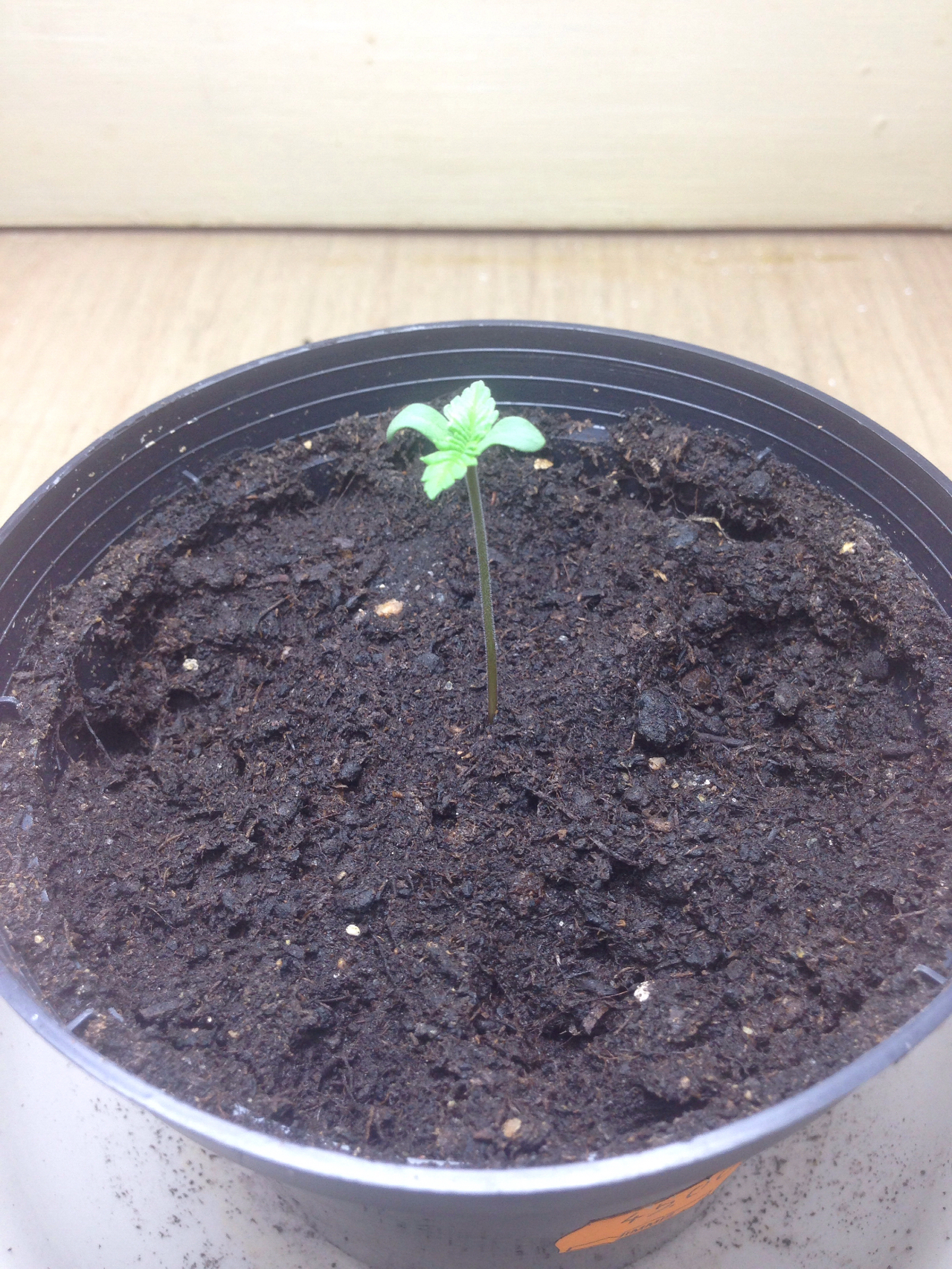 Plant broke soil late on christmas eve
4 years ago
Miyagi What's your PPM in the feed your giving them during seedling stage?