Monster Cookies 🍪
Seeded Jan 15th 23
Just a Rez seed
Home stretch
5 months ago
Lollipop 🍭 lollipop 🍭
5 months ago
Drizz Look at that stetch, lolipopped and happy praying plant nice🔥🔥👍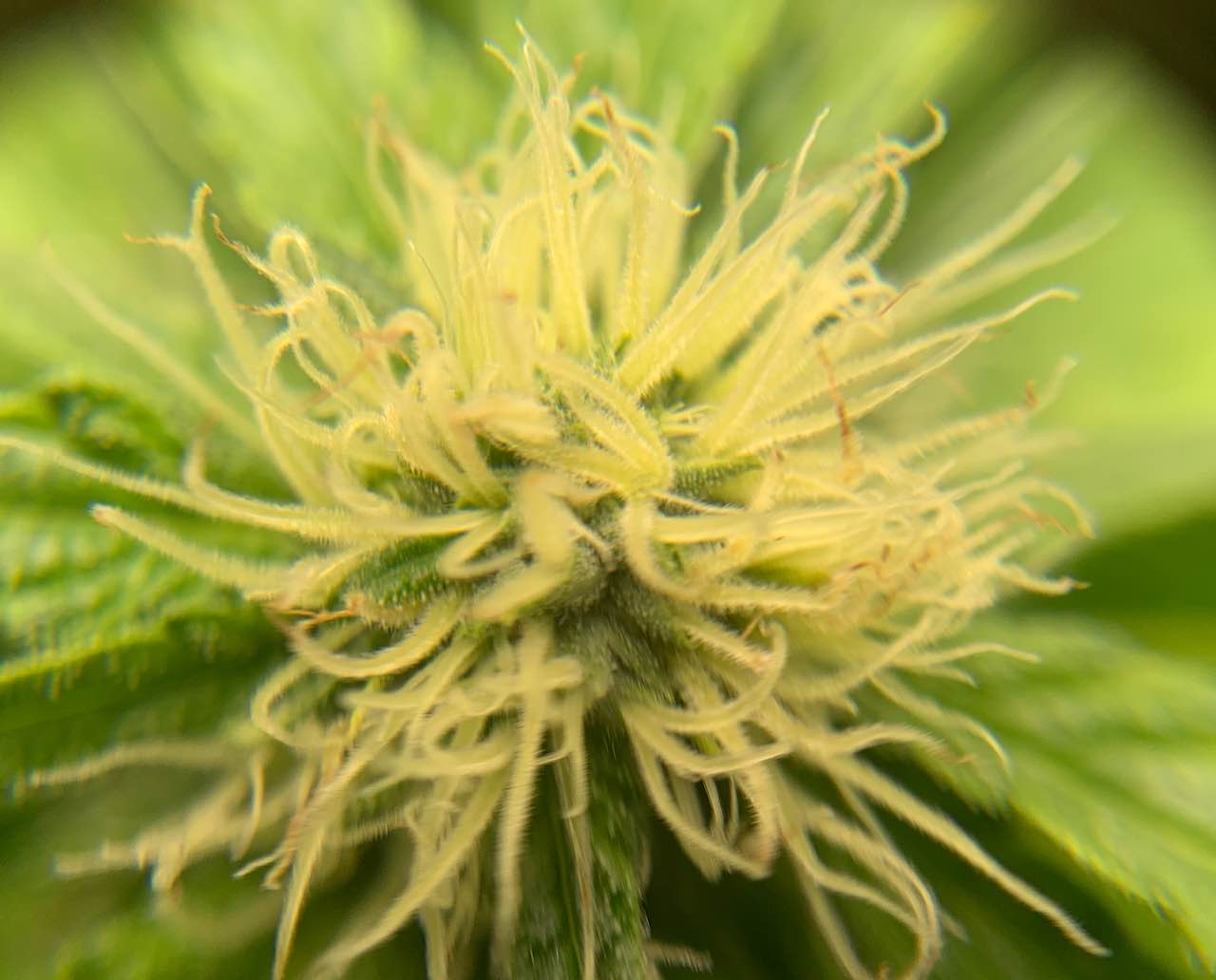 Slow and steady 👌
5 months ago
Starting to smell a little dank 🔥
5 months ago
Raised the light to max height. PH~6 PPM~1453 🤟
5 months ago
Started off using PH perfect Grow,Micro&Bloom nutrients for veg then switched over to dry "Chem" nutrients mainly for flower/bloom. Have a couple other additives that I add periodically depending on the phase it's in.
5 months ago
mushadog It's a good nute line, but I found it overly expensive and difficult to manage. I still use Big Bud as a supplement in early flower, then switch to Nirvana to take me to week 6. Bud Candy throughout. I use Piranha and Tarantula throughout veg and week 1 of flip. I found Current Culture to be more reliable, simpler, and cheaper with much much better overall results as my base nutrient solution.
newgrower13 I switched to Humboldt secrets man my plants are loving it. I was using Fox farms it was ok but now they look so much better. Can't wait for flower
🫣 just keeps growing
5 months ago
She's a monster 🫣 don't want to trim during flower, even though I did a bit earlier in the week.
6 months ago
Drinking lots 💦
6 months ago
Taking her sweet time
6 months ago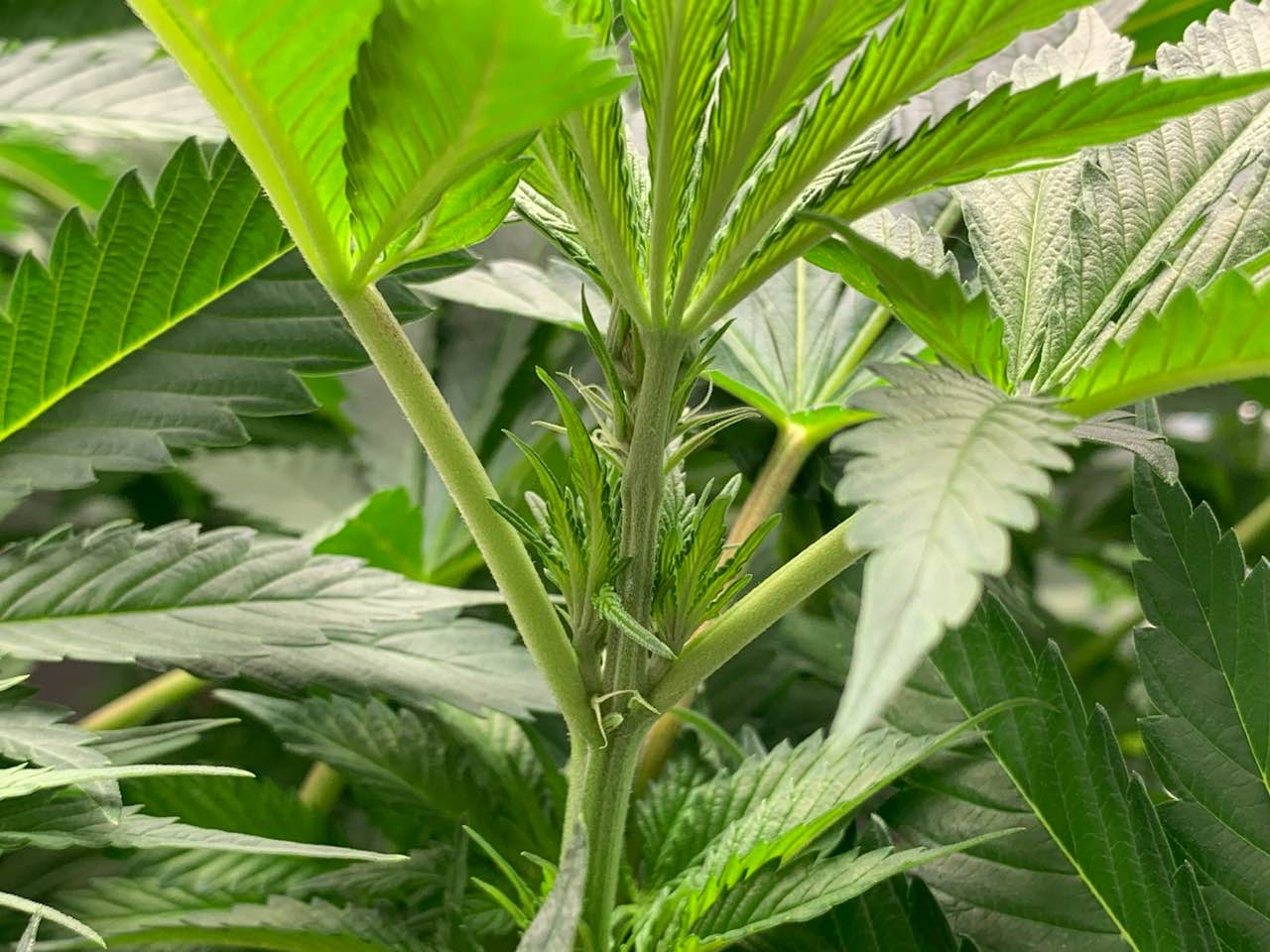 Starting to shoot up! Had to raise the lights, almost at max height 😅
6 months ago
Drizz Looking good so far 👍
Brought the ppm up but not sure how much nutrients it actually needs/ is using 🤷🏻‍♂️ (currently 1285PPM)
6 months ago
8th day into 12:12 flower cycle. keeping the humidity between 50-60% & PH around 6. Working on bringing the PPM up (currently 786ppm)
6 months ago
Slowly flowering…
6 months ago
Plants happy with the new nutrients and is slowly starting to show signs of flower 🌺
6 months ago
Perked right back up after trimming, yesterday! Can't wait to start seeing some bud development.
6 months ago
Before and After trim. Flushed/nutrient change over. Ph Balanced, humidity at 50-55% Temp 20-23 degrees Celsius and LST
6 months ago
Chemdog Thinking of doing some heavier trimming 🍭 what do you think?
View 2 additional comments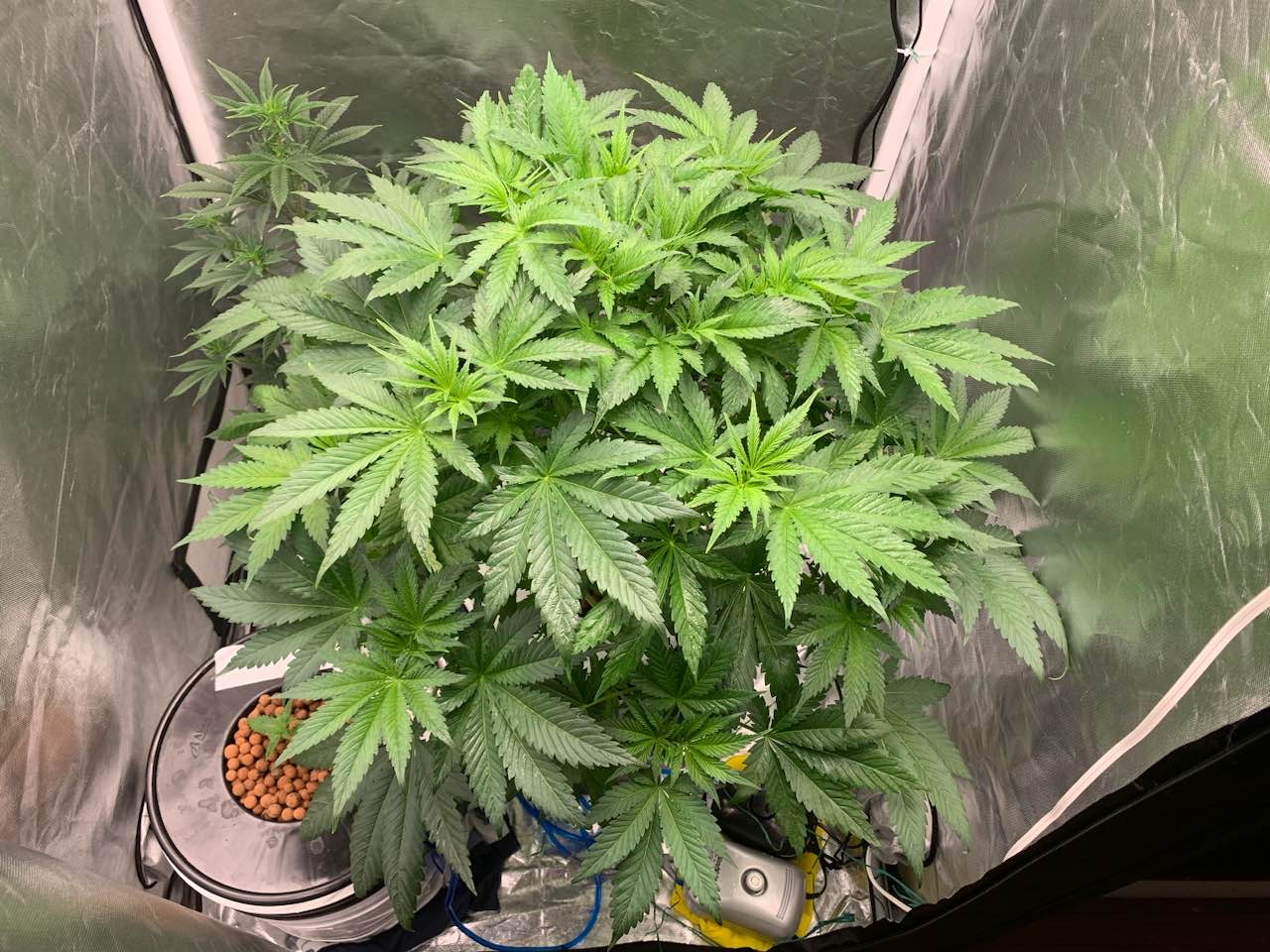 Idk what to do with her. I need a bigger tent.
6 months ago
Big trim today. Gonna switch lighting to flower tomorrow B4 she outgrows my tent
6 months ago
Monster bush
6 months ago
Tucked some leaves, gonna switch to 12:12 Monday
6 months ago
Another week or so till flower 🌺
6 months ago
She's taking over the tent 😨
6 months ago
Topped, little defoliation with some LST. Might switch over to flower next month.
6 months ago
Should I start to transition to flower 🌺 or top?
6 months ago
some LST before flower 🌺
6 months ago
First tank change, everything seems to be going well.
6 months ago
PH dialled in 🤘 and she's sucking up the nutrients!
7 months ago
Getting my PH on point. Little harder then I thought, but hopefully she's happier.
7 months ago
Might let it bush out 🤷🏻‍♂️ just trying to keep it happy.
7 months ago
Really bushy, seems to be doing just fine. Don't plan on trimming much.
7 months ago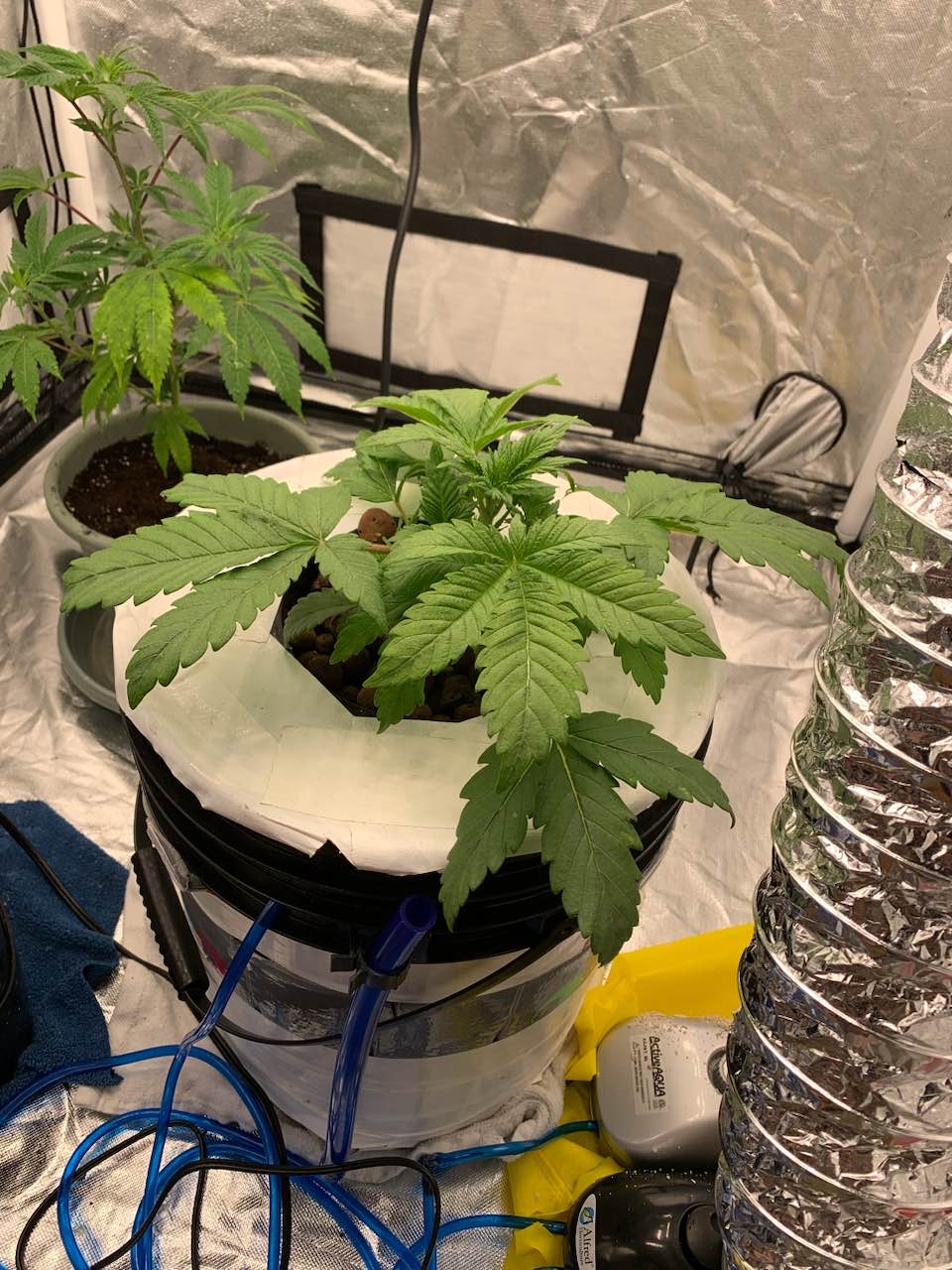 Really bushing out. Not sure how to grow it vertically more 🤷🏻‍♂️
7 months ago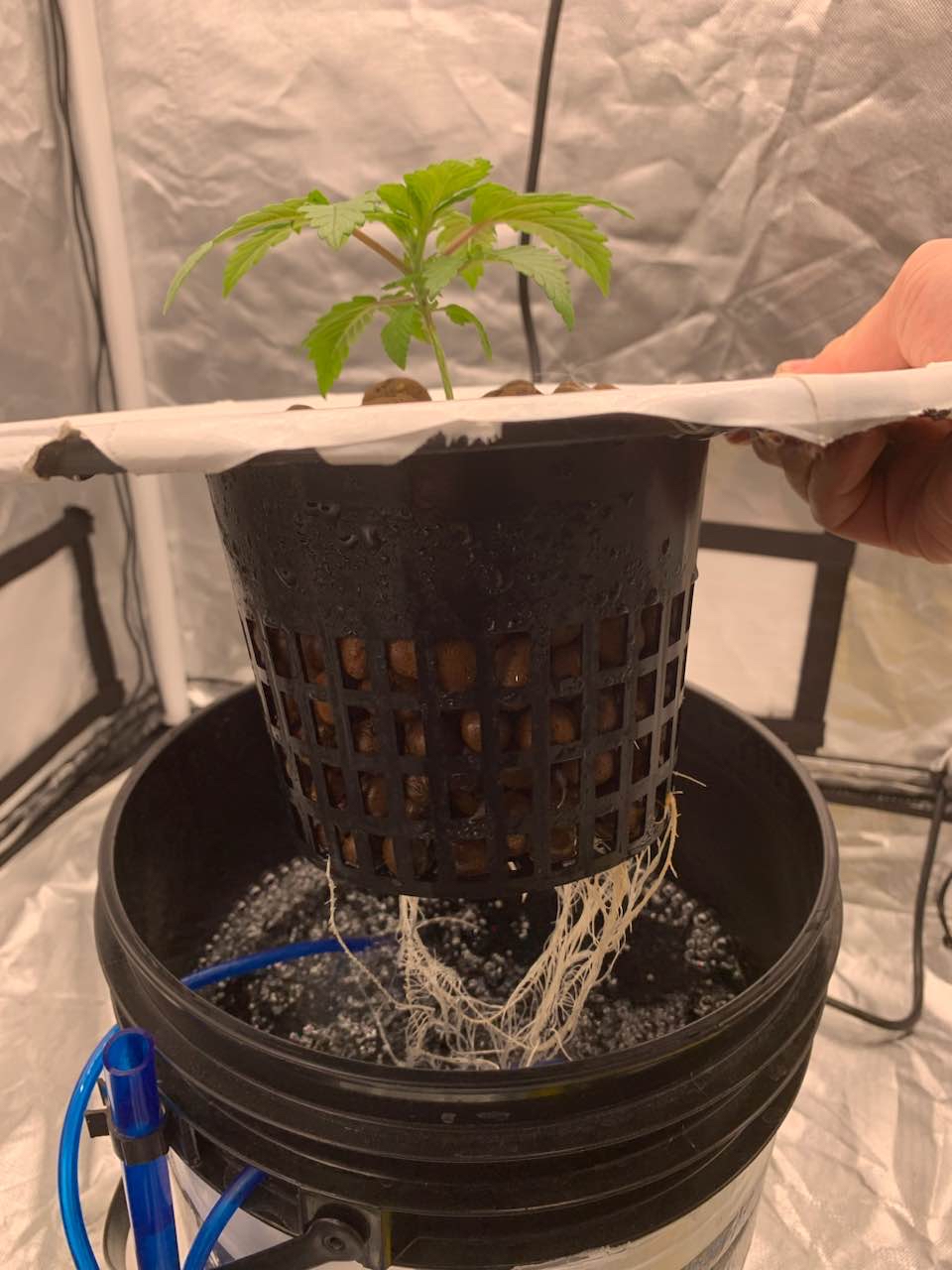 Some orange stuff on the roots 🤷🏻‍♂️ didn't even know it had roots yet tbh, just checked today.
7 months ago
ig:@eaegifts Hey growmie if you get a chance I suggest swapping the blue tubes for black to avoid root rot.
Chemdog Thanks for the tip, would it help to seal the hole they go in with a gasket?
ig:@eaegifts I don't suppose it could hurt but I'd make sure I can still remove the tubes when cleaning.
Looking like a happy plant.. I think 🤔
7 months ago
Kept the light strength at 50% might increase tomorrow.
7 months ago
Going to try upping the LEDs to 75%
7 months ago