No Scrog, Salt Nutes with extreme schwazzing
Early-Mid July 2022 harvest
2 blue Dream and 2 Dream berries plants harvesting early to mid July 2022. FFOF with FF trio salt nutes. I veg for 10-12 weeks, grow strong branches so no scrogging. I use extreme schwazzing with no low or mid buds. All tops. I use full strength nutes through 8 weeks into flowering and taper down until harvest. I run 5 115 watt led lights in a 3x5 (575 true watts)
Dream Berries and Blue Dream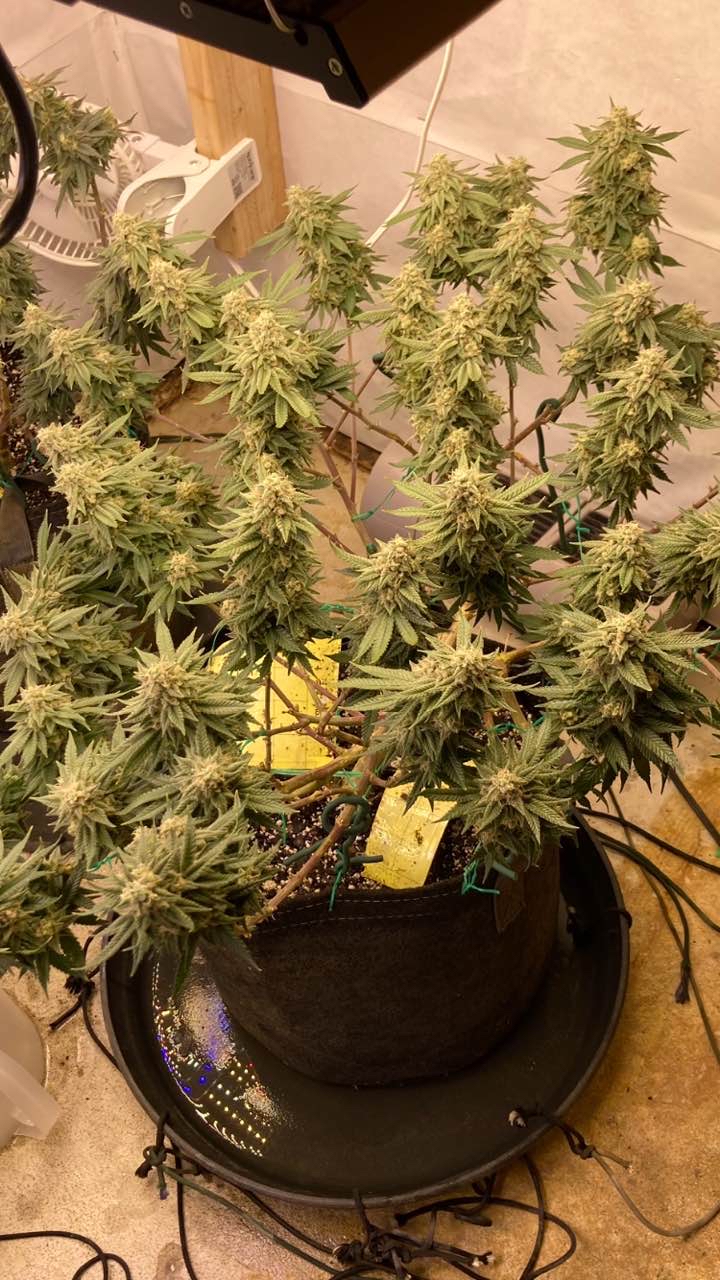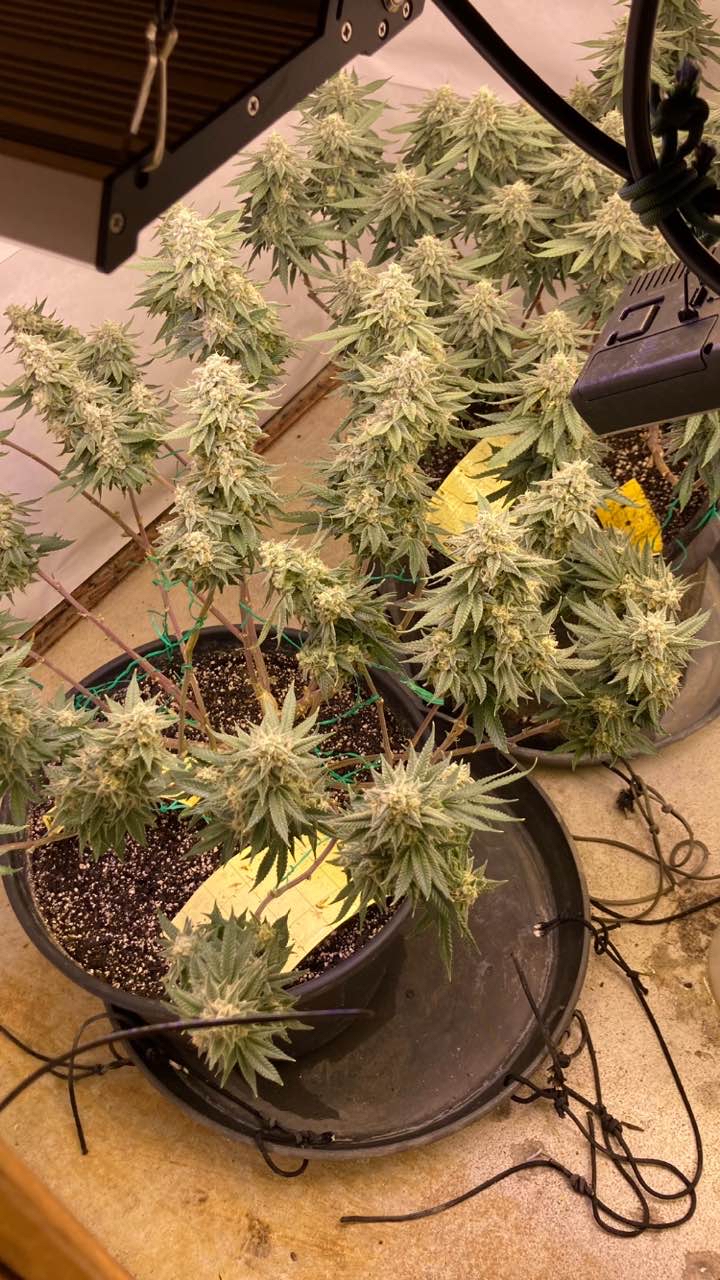 Flush and 1/2 strength fed the plants tonight. Week 9 starts in 3 days.. Wednesday, June 15th. Planning to flush out the nutrients in the soil a few days into week 9. These girls got over 2 weeks. 🥳
8 months ago
View 1 additional comment
On week 6. Full strength nutes for the next 2 weeks during the stacking phase
8 months ago
ObsidianRose I wish I could figure out how to force branching like this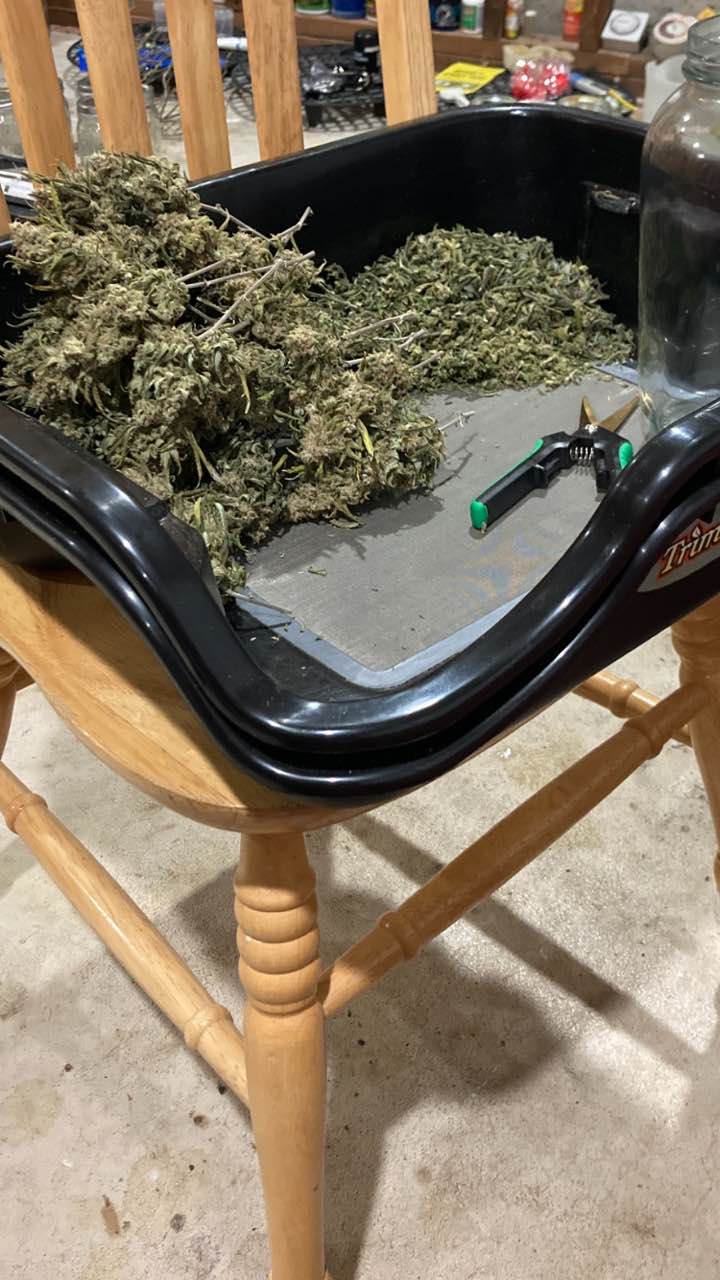 Whole plant hang went a little sooner than later, 10 days. It's all jarred up… planning to cure for a short bit, but I'm definitely smoking it as it cures. 🥳 Now on to the new grow…. Purple Gorilla Glue. Did the paper towel method and just got those tap roots into solo cups. Ocean Forest for the seedling stage. Will make another grow log.
7 months ago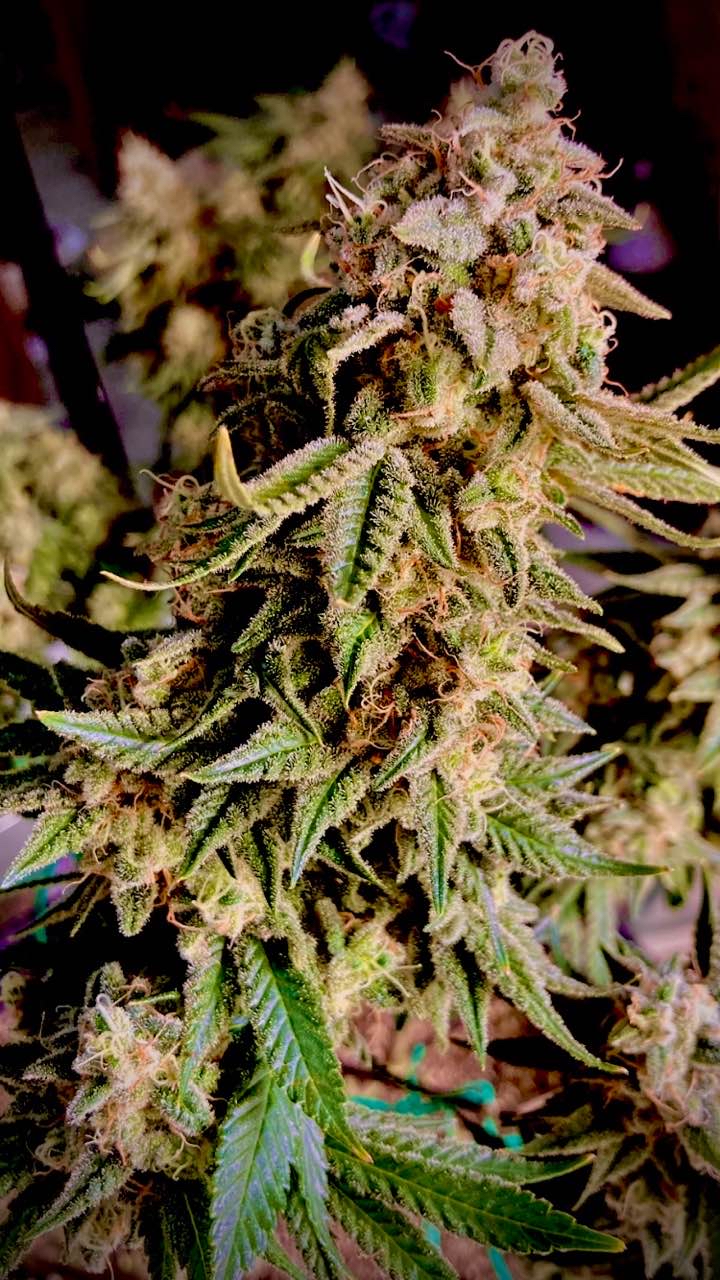 Last picture before chopping tomorrow. This was my third grow with this cut. I found out over the previous grows of this cut on how hard I could push it. I ran her hard the whole way and let her down easy. Chop day is on day 72 of flower. 🥳
7 months ago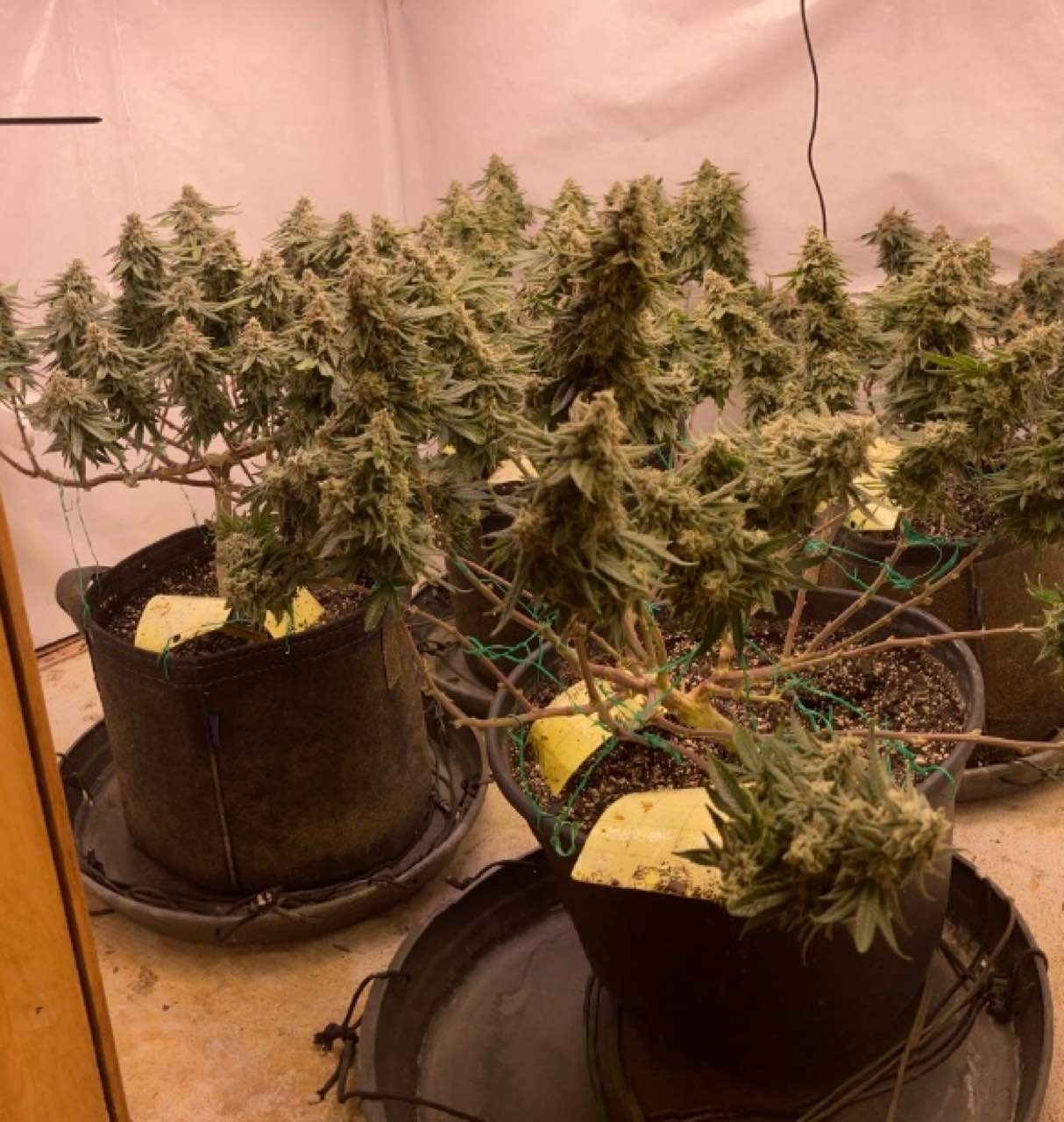 1 day before chopping at day 72 flower🥳
7 months ago
Scano13 Nice bro looking good, what lights you using?
View 2 additional comments
Day 65 and they are ready! Put them back on 18/6 to finish them off. Planning to chop in 2-4 days!
7 months ago
himpp Looks great … share yo speed growth 😂
RichMcflyy Looking good growmie 🤟🏾🪴 What does changing the light bk to 18/6 do this late in flower 🧐
View 5 additional comments
Will be on week 8 in a couple days. They stacked hard like a mofo when they hit week 7.
8 months ago
Day 3 of drying. Got the lung room dehumidifying at 55 percent. AC infinity fan is set to 1 continuously and set to ramp up to 4 if humidity reaches 58 inside closet. Humidity is around 56 in the closet. Trying to let this go for as long as possible (14-16 days) last run was in February and ended up drying in 7 days. It was fairly good, but want to stretch it longer this time. Drying during summer in a basement closet is much easier to control IMO…. But again, I didn't have a great humidistat controlled humidifier… I don't even need one in summer. Just the dehu's. Cheers and happy 4th people!
7 months ago
Milldozer I'm very green when it comes to this.. How do you determine when they are dry enough to start cure? I will run into this predicament in the next few weeks😅
View 3 additional comments
Starting this run with 7 photoperiod, feminized Purple Gorilla Punch from Captain Red Beard seeds. 🥳
7 months ago