huckleberry
Double grape
summer/fall 18
First tent run
Ducatiboy Yea think haha!! Looks good buddy!!
Watered half gal
4 years ago
Ducatiboy You should harvest asap i've done that strain about 14 times this year and it'l start opening up losing weight soon. Look beautiful keep it up! Fixing to trim my double grape tomorrow!
Watered 3/4 gal 6.7pH
4 years ago
Watered w/ 2.5 g mega 3.0 g sc 5.5 g be 1.5 tsp cal mag
4 years ago
Ducatiboy Dope!!! I had the same freaking pheno!!! Love it brother!!!! Good work!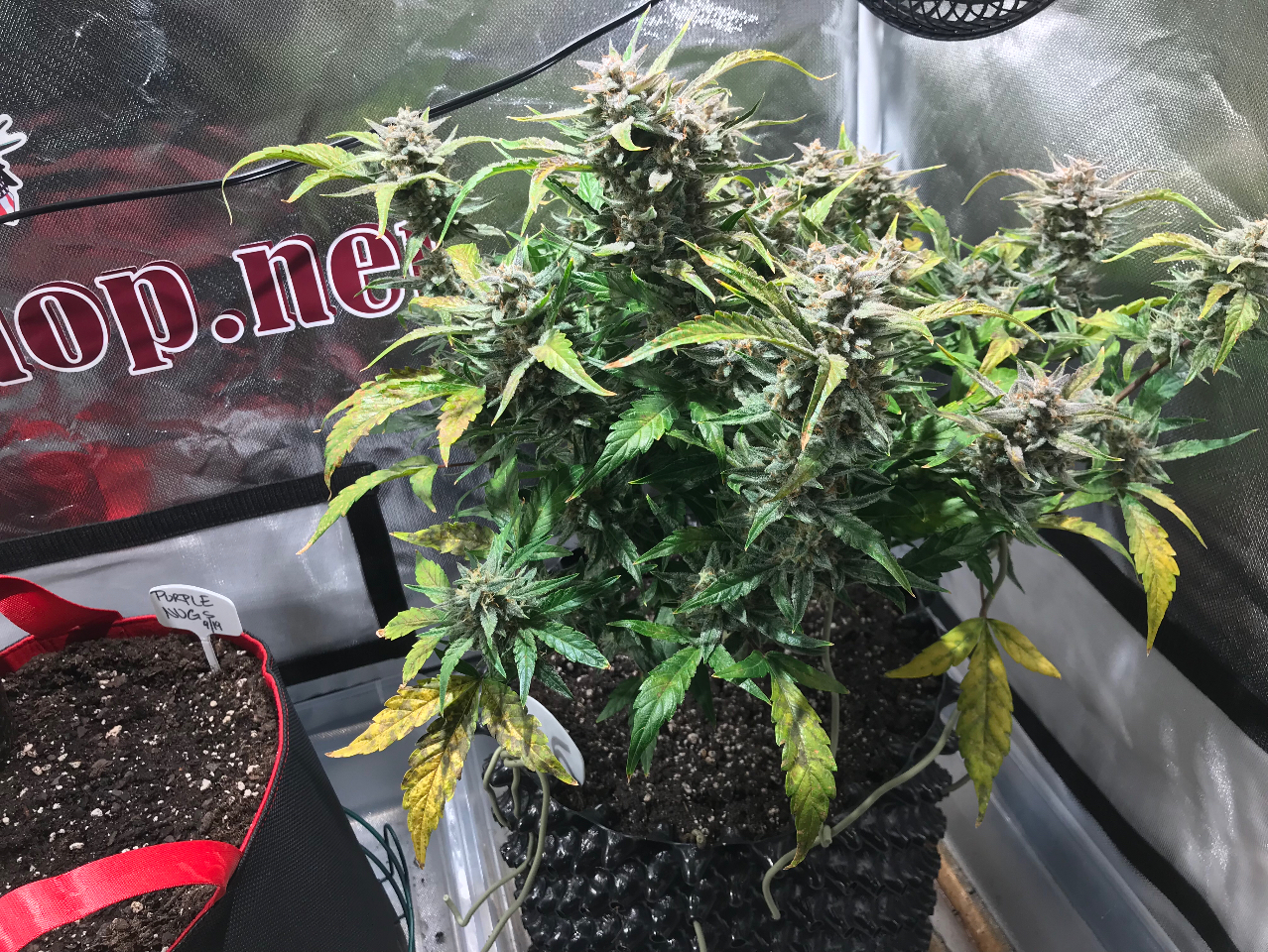 Watered 1 gal w/ 1.25 tsp cal mag Recharge
4 years ago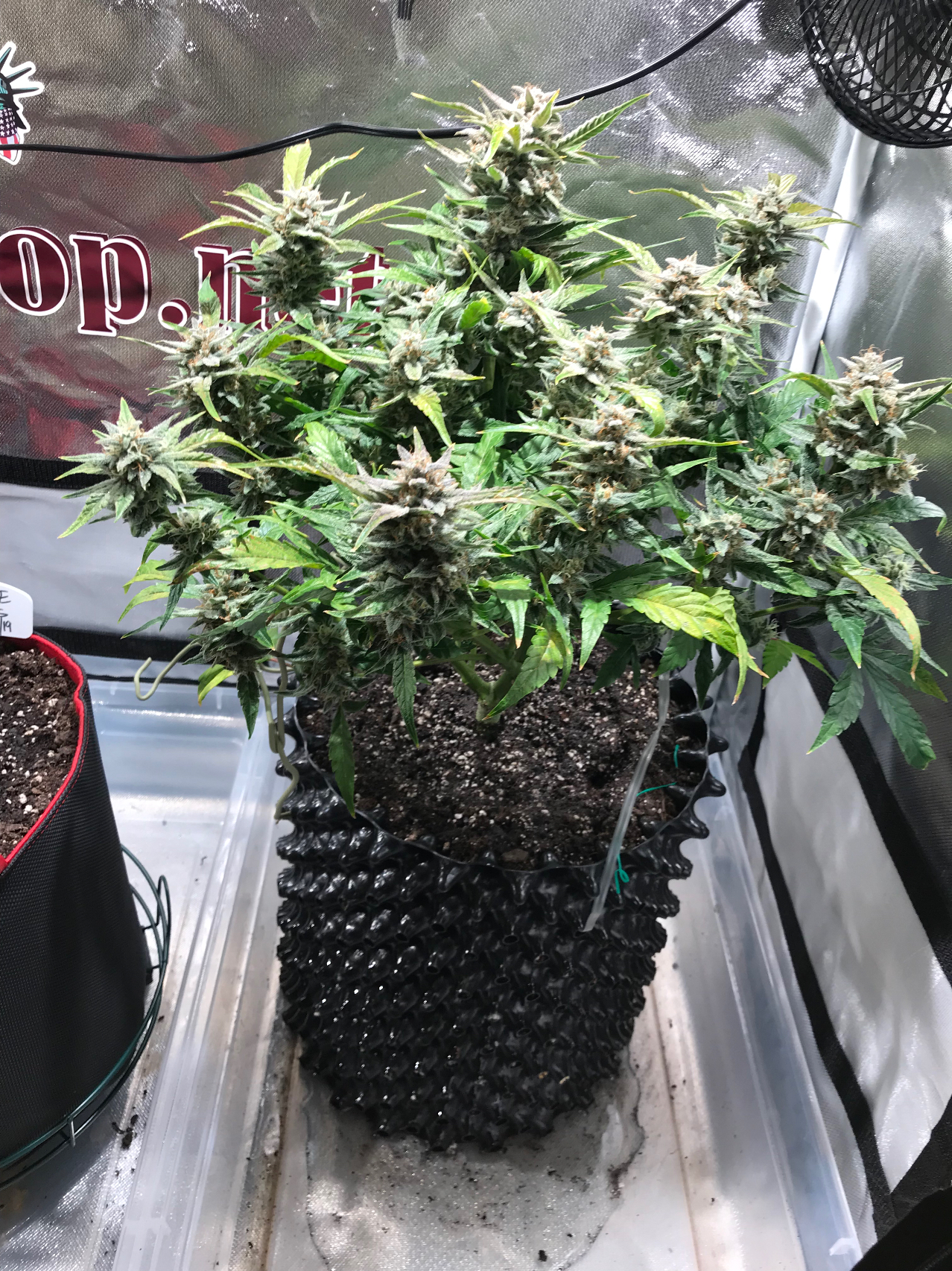 Watered 1 gal w/ 2.5 g mega 3.0 g sc 5.0 g be 1.5 tsp cal mag
4 years ago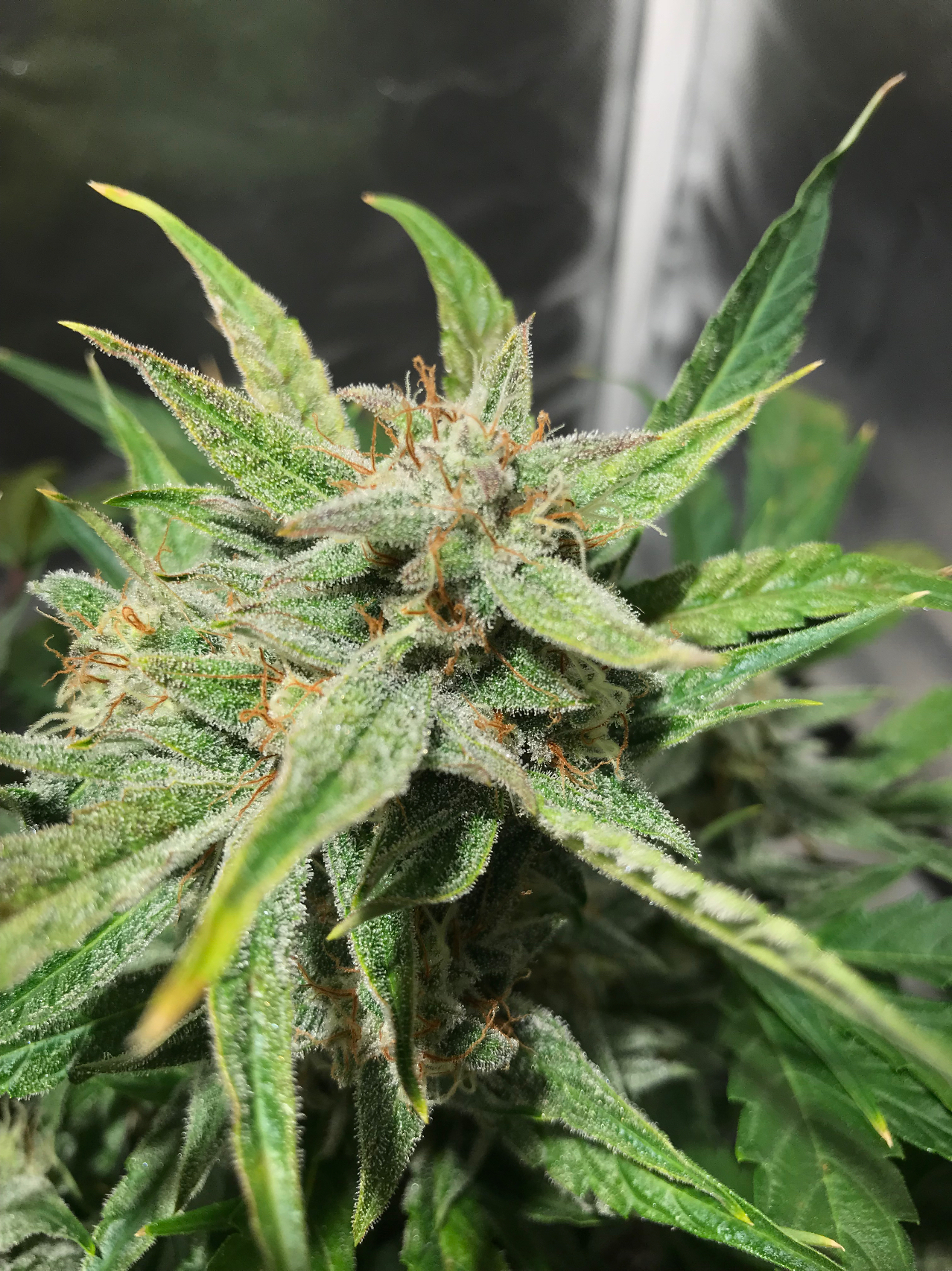 Watered 1 gal 6.1 ph w/ 2.5 g mega 3.0 g sc 5.0 g be 1 tsp cal mag
4 years ago
Watered 1gal 6.8 w/ 1 tsp Cal Mag Recharge
4 years ago
Watered 1 gal w/ 5.6g BE 2.6g SC 2 tsp cal mag
4 years ago
Watered 1gal w/ 1.5 g mega 2.5g sc 4.5 g be 1.5 tsp cal mag
4 years ago
Watered 1 gal with 1 g mega 2.1g sc 2.1 g be 1.25 tsp cal mag
4 years ago
Watered 3/4 gal pH'd 6.0
4 years ago
Watered 1 gal w/ recharge & we sweet candy
4 years ago
Continued LST Watered half gal
4 years ago
Evened our the canopy
4 years ago
14 in tall Watered 1/5 gal w/ 1 g mega 1.5g sweet candy 0.5g bud explosion
4 years ago
Watered half gal w/ 1g sweet candy
4 years ago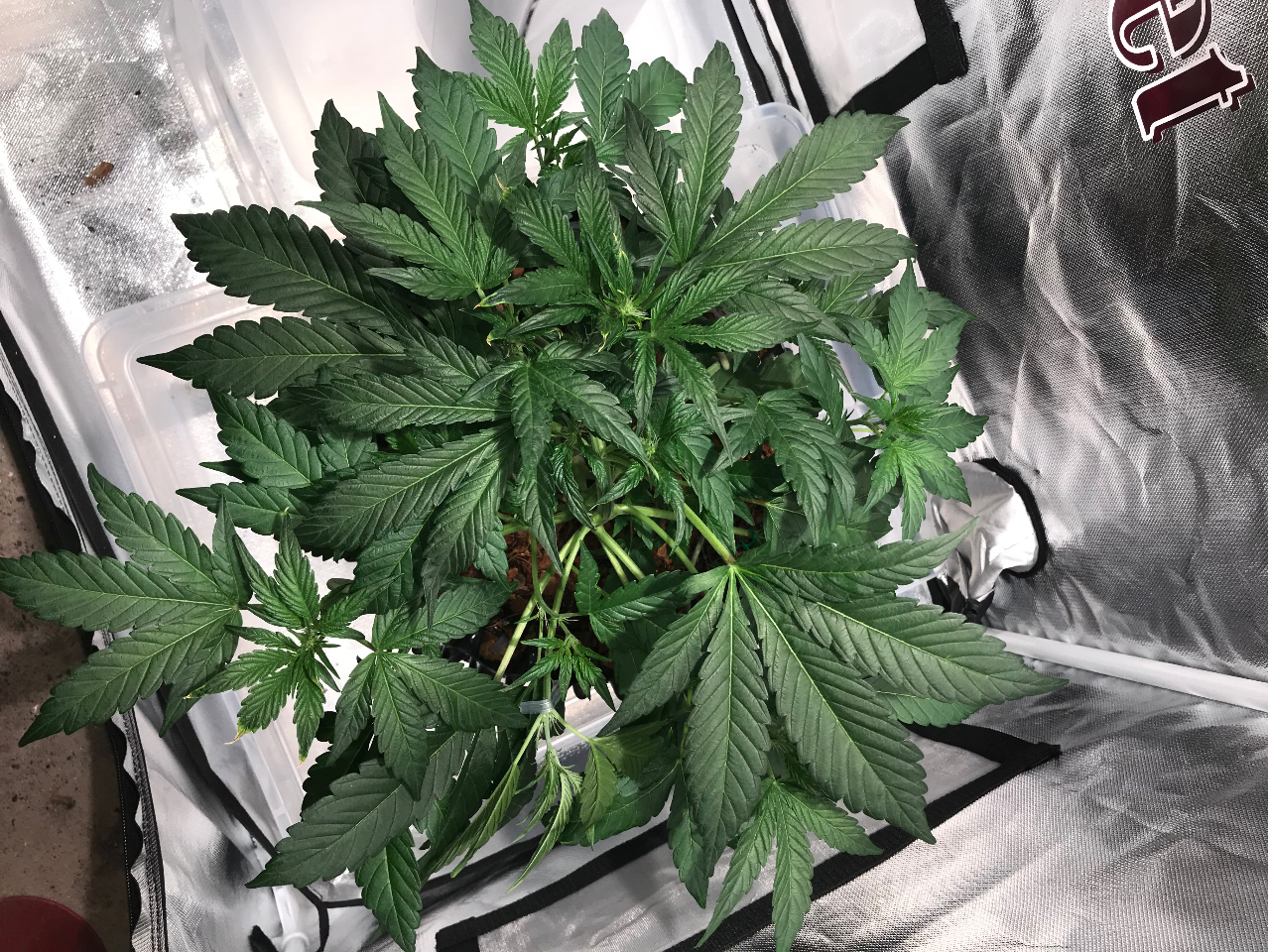 Continued light LST
4 years ago
Watered with recharge Installed dehu
4 years ago
73% 77F Straight watering. Noticed minor tip burn on new growth. 3g mega is too hot
4 years ago
Fed 1/4 gal 3.2g mega 1g sweet candy
4 years ago
Loosened her up a bit
4 years ago
More bondage Watered 1/4 gal w recharge
4 years ago
Fed 1/4 gal 3.2g mega 1g sweet candy Started LST
4 years ago
Both cobs back on, raised to max 6.5 in
4 years ago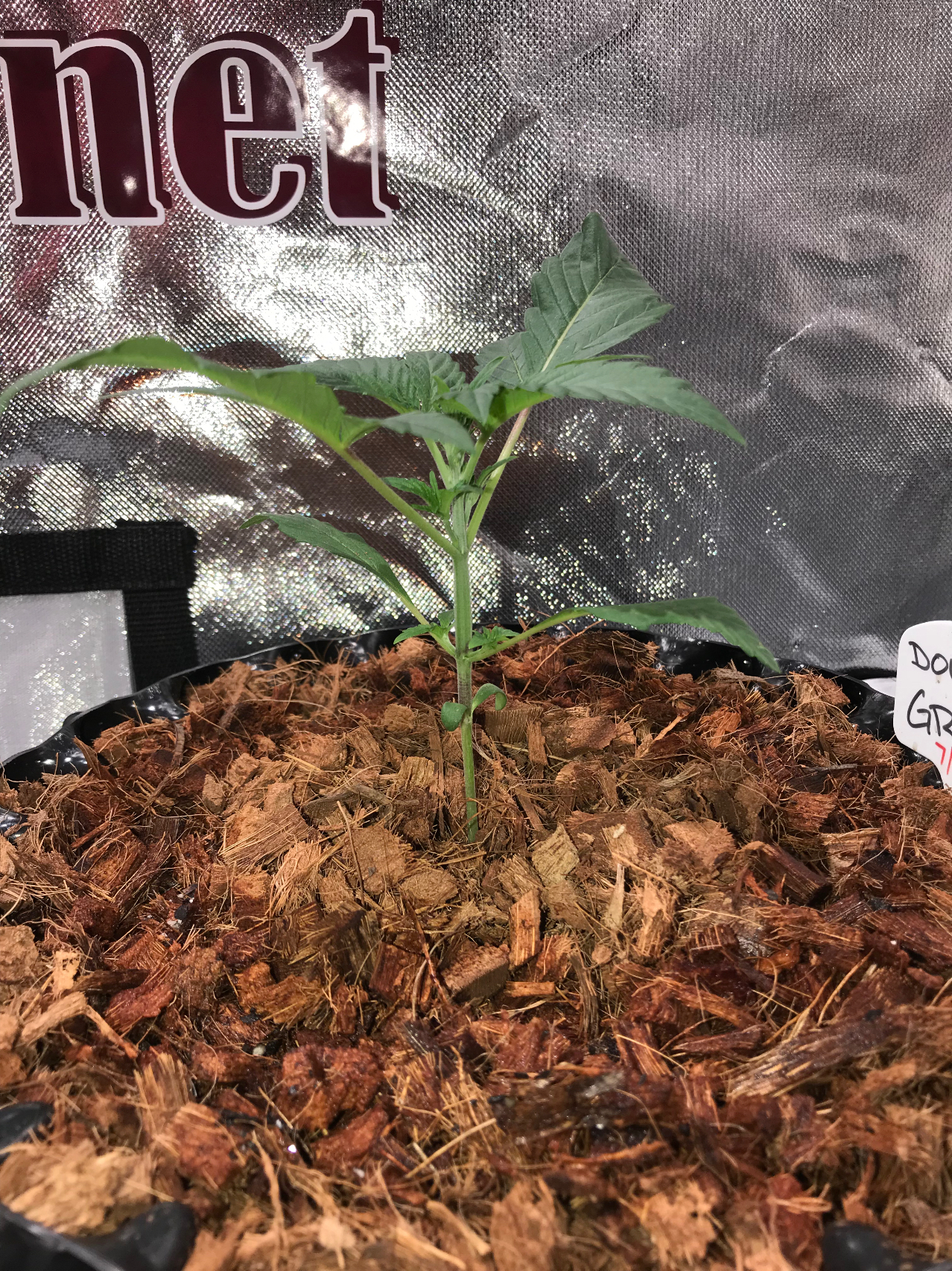 Fed 1/4 gal 2g Mega 1g Sweet Candy Recharge
4 years ago
67% 73F 5 inches Single cob, 30in
4 years ago
Raised cob to 39in
4 years ago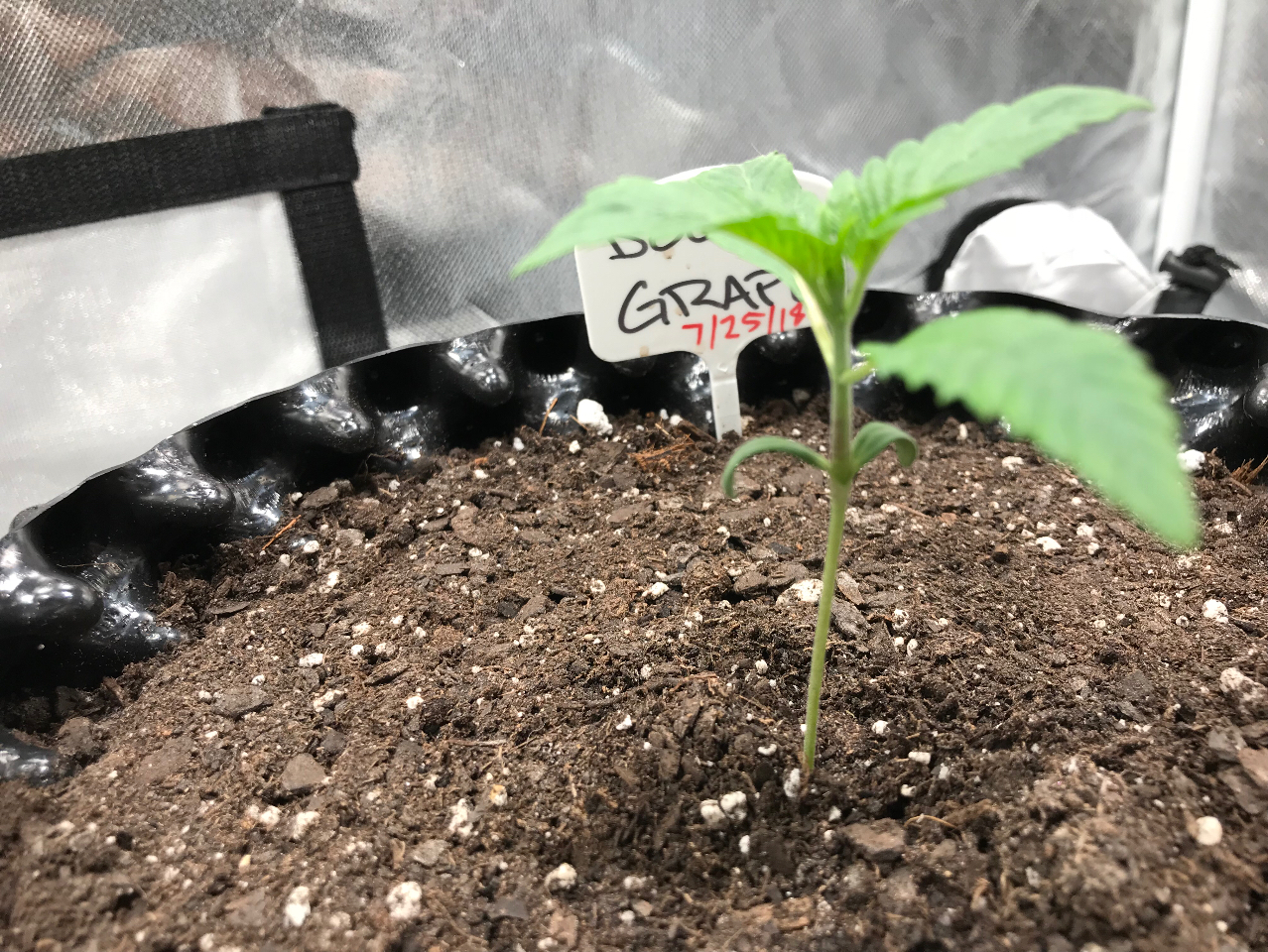 64% RH 73 F 4 in tall Cob @ 30.5 inches Watered 1/4 gal Fed 1g/gal Mega Recharge
5 years ago
63% RH 75 deg 3 in tall
5 years ago
63% RH 70F 2.5 inches tall Double cobs
5 years ago
72F 72% RH Single cob 24h
5 years ago
Just got the tent setup, seedlings went into big pots this afternoon
5 years ago