newbeechi
OG Kush - Tata
Fall 2020
OG Kush from seed
OG Kush feminized from Seedpharms
Looking pretty frosty 🥶
2 years ago
Really hoping the buds fatten up some more.
2 years ago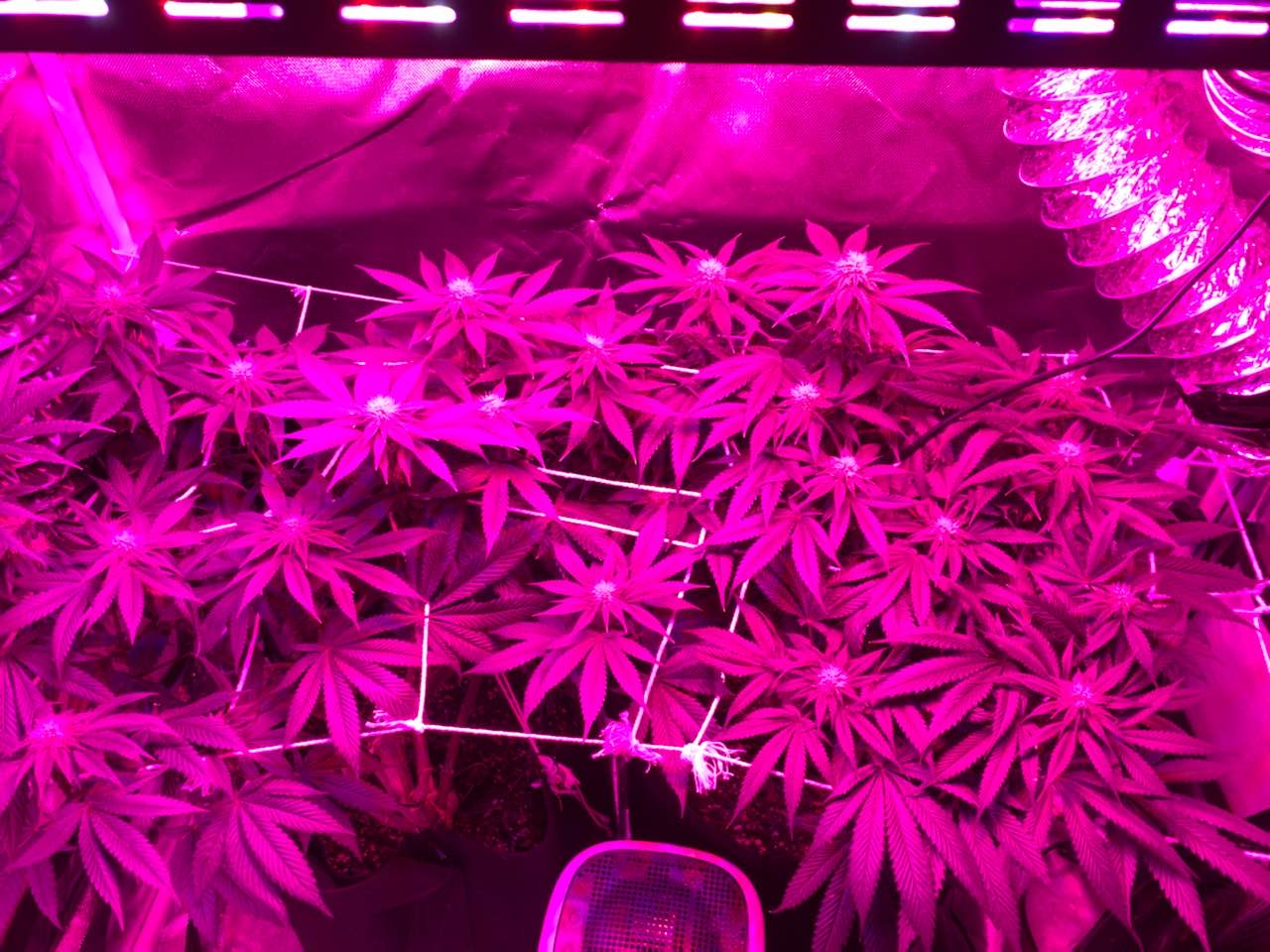 ITS FLOWER TIME!
2 years ago
Defoliated 2/3
2 years ago
Flower day 2. Started using Flower fuel and silica. Did some more lst and defoliation. Looks like a got a little bug in there some where chompin a leaf.
2 years ago
LSTd the tallest branchest today. I want all of the colas!
2 years ago
Watered yesterday. Added nutes for first time.
2 years ago
Growth slowed down. Probably because I cut two big ass fan leaves blocking the light...
2 years ago
8 bud sites. May top them ALL for 16 colas... 🤔
2 years ago
loadediaper747  just keep in mind with a small stem like that, you will not support very large colas... Best to veg for 10 weeks if you want multiple (and large) bud sites 😃
newbeechi Yea I knew I had a bit more time to go. Only two more months left then until 12-12!
loadediaper747 Oh nice... 8 more weeks to go, you will be golden! I thought you were trying to make the switch soon and I was like 😩
View 1 additional comment
LSTd yeaterday
2 years ago
Added oyster shells to the dirt.
2 years ago
She's doing so good.
2 years ago
Loving her new home.
2 years ago
Moved her to 5 gallon pot in FFOF. No nutrients for 4 weeks.
2 years ago
Switched to 18-6 from 24/7 today.
2 years ago
I put a dome on top of the plants to increase humidity. Seems to be paying off. Tent at 40% 😔 no humidifier.
2 years ago
Off with his shell.
2 years ago