8x4 Clone Grow
March 3rd 4th week of flower
3 cookies x Wilson clones
Cookies x Wilson x3/// Og sunset x Plushberry x3/// cookie x glue/// jedi kush
This is what I made it all into hash bubble
a year ago
'Ol Lawson Nice, I thought it was a mushroom at first. I still want to learn how to make hasj
Chopped down and hung whole plant upside down
a year ago
CBoX669 Lookin great. I bet it was a good feeling choppin those 🔥
BoofMaster Sweet Johnny Chimpo hat! How did the Wilson cross yield?
View 3 additional comments
Last week until the chop. The fade is amazing on some of them, also today was watering day. They drink about 2 gallons of water every other day.
a year ago
Today I showcase the cookies x Wilson 4 generation clone from a seed I got in a pack of 12 only 3 females was in pack, this was the best pheno. I am not cloning it again but have some seeds it produced
a year ago
The colors are amazing
a year ago
SmashDaB Wow this is week 5 of flower, I might be harvesting on 4/20 lol
420chris I'm on week 5 of flower too I'm tryna harvest before 420 though lol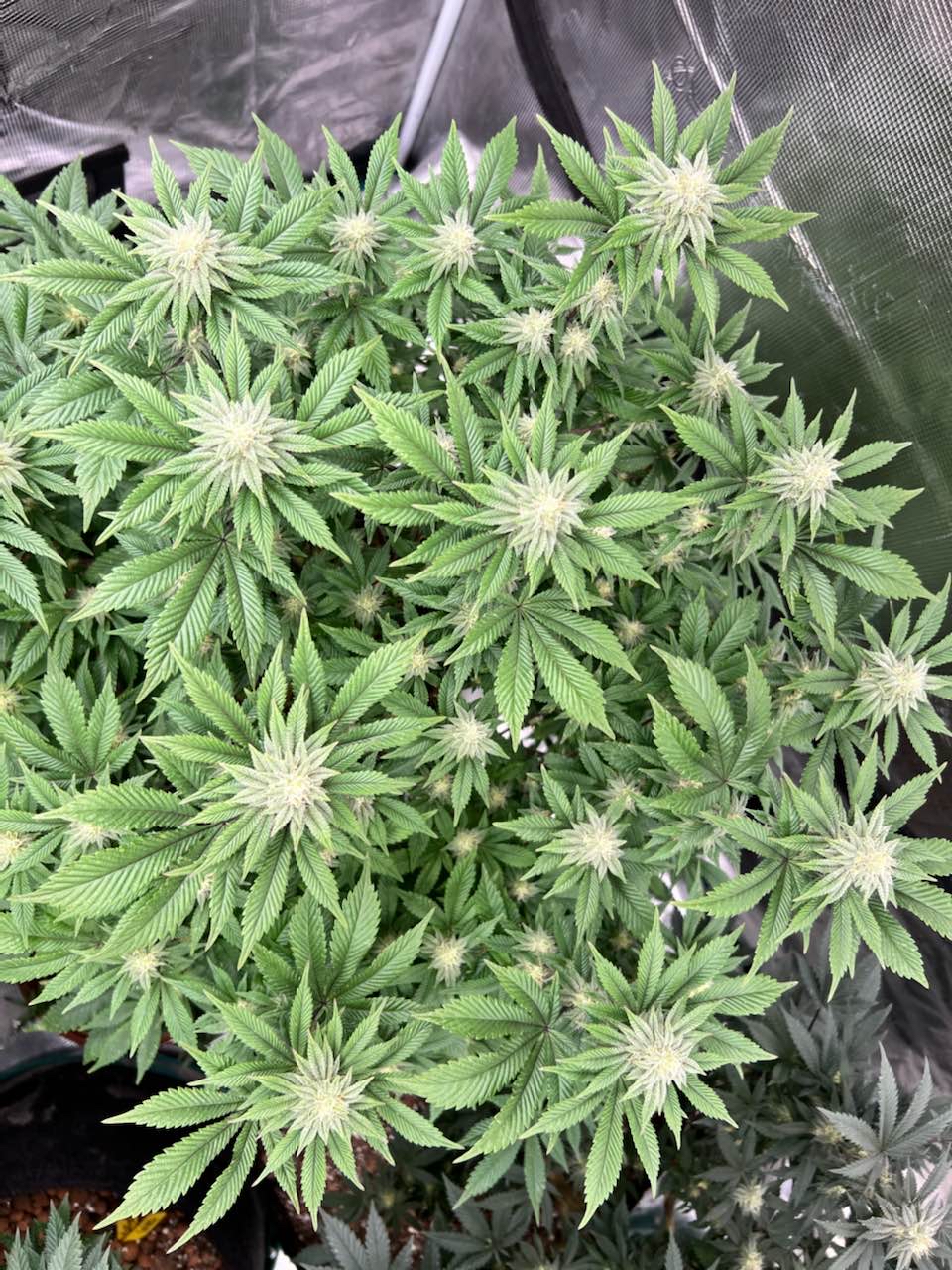 The girls are loving life & stacking up nicely. Thanks to all my friends on here y'all are awesome, I love this app also.
a year ago
SmashDaB Appreciate it, the smell in this tent is wonderful, it smells like sour trash & fruit lol
View 1 additional comment
Getting frosty
a year ago
Watered today, RH WAS 75% yikes
a year ago
zdgrows37 Do you run the fans /filters 24.7? Or only when the lights are on?
SmashDaB I run exhaust when lights are off, but not fans. I live in ohio and grow in a garage that's not sealed very well. So I have to manually turn on my dehumidifier or humidifier depending on the weather outside. Ohio weather is all over the place, one day humidity is 25 next day it's 70
View 4 additional comments
Day 25 of flower
a year ago