seriesnuns
Hurkle
Spring 2019
Hurkle Subcool strain. Hopefully going outdoor in June
Spotted a few amber trichromes, cut her!
4 years ago
Leaves are yellowing just nice. Couple Amber trichromes. Raised lights turn one off and no more water
4 years ago
Trichromes are 70% milky
4 years ago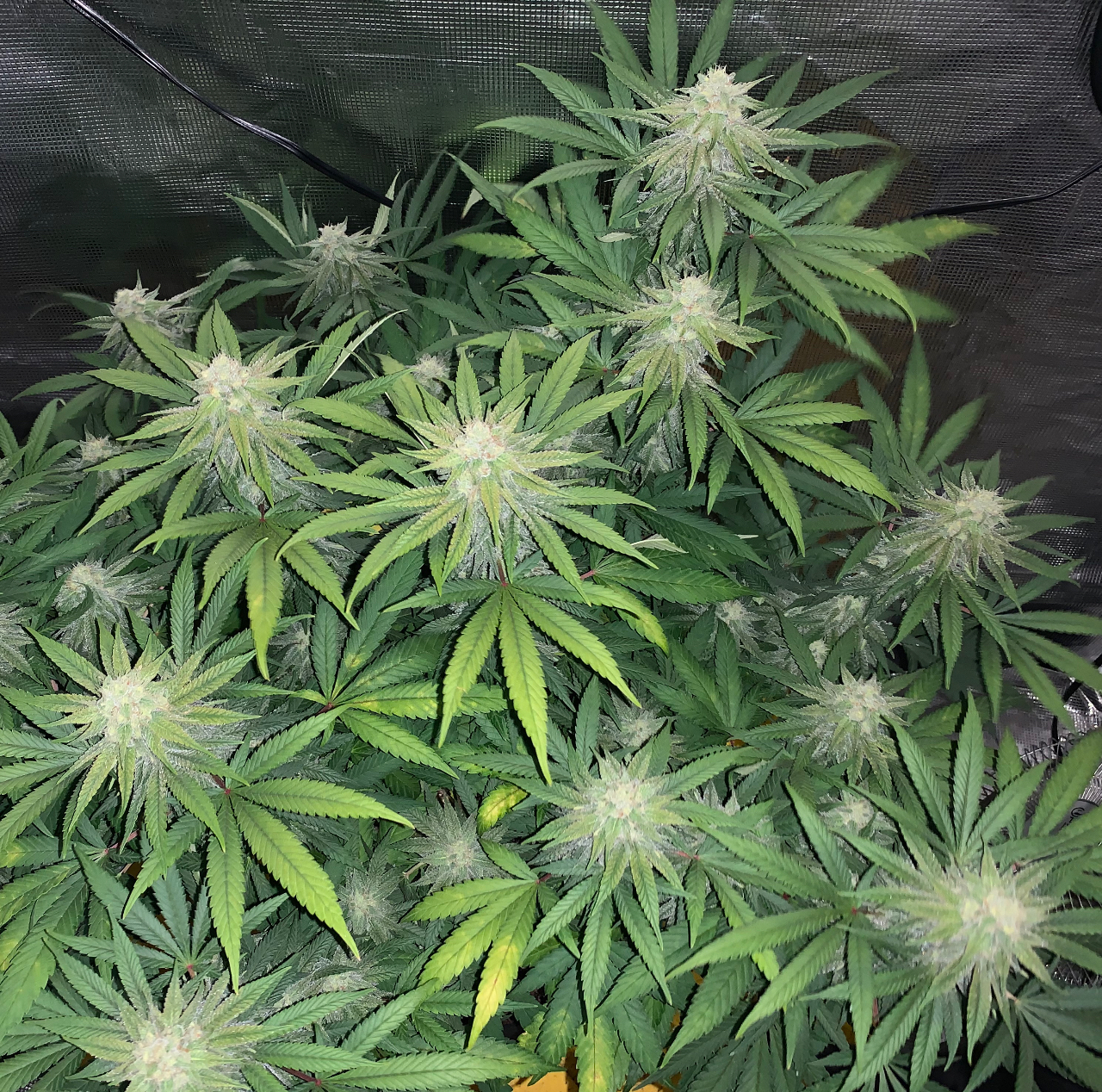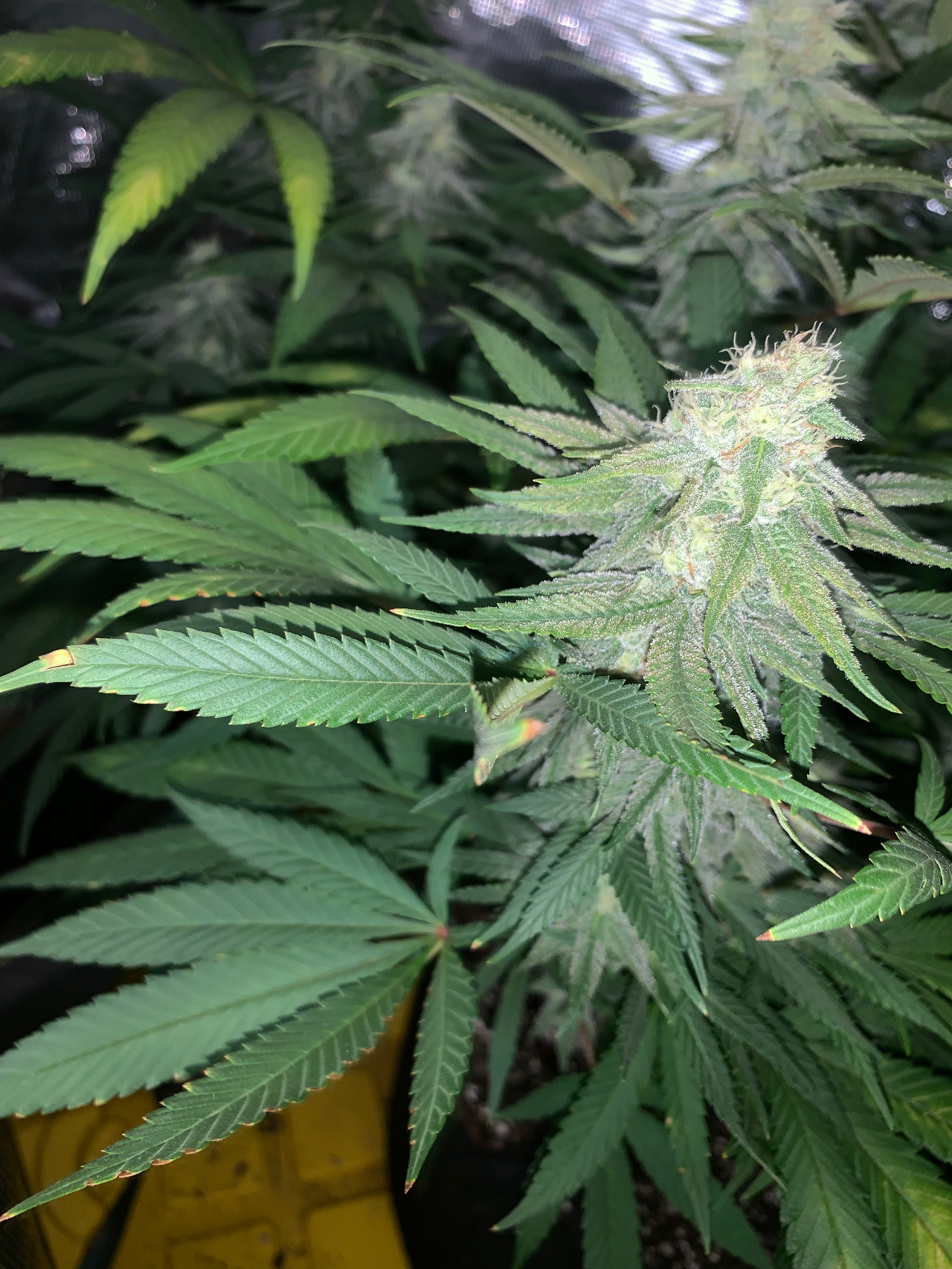 Seeing some Nute burn from the super bat poop and bloom dry admendments
4 years ago
Feeding and growing
4 years ago
Flowering just nicely. Will follow roofs organic dry schedule.
4 years ago
Just put her in flower. Top dressed EW half and half grow and bloom.
4 years ago
Took some trimming to try cloning again...
4 years ago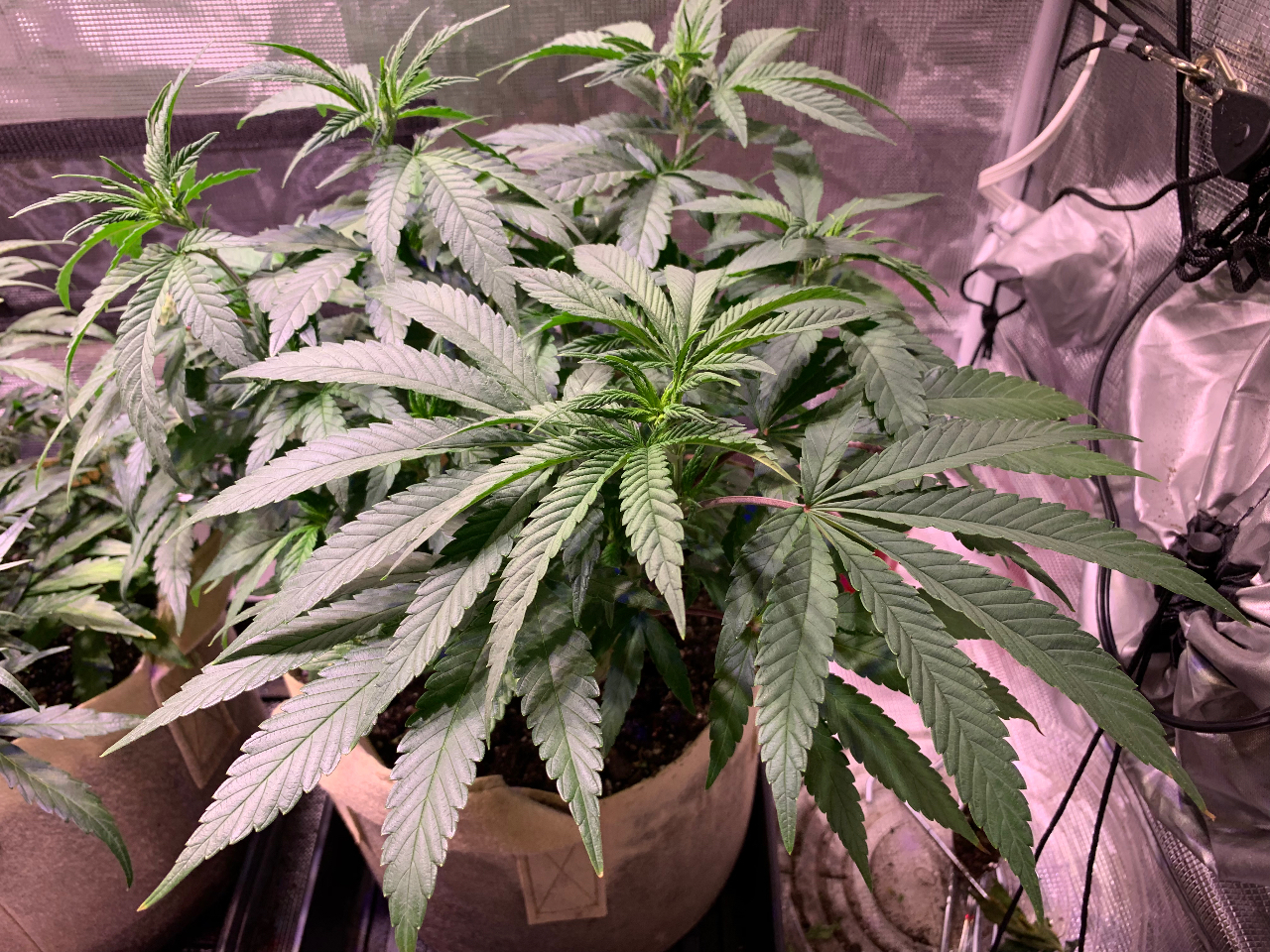 Still begging and growing!
4 years ago
Raised lights added ew castings
4 years ago
Was away for a few days. Top dressed and watered.
4 years ago
Top dressed and watered before vacay.
4 years ago
Cindy Yeah - something is off... how's your pH? When I had problems that was the issue… And it effected every plant differently. Switched to (non organic) Advanced Nutrients pH perfect and haven't had issues...
seriesnuns I had issues a couple weeks ago. It was related to PH. The plant seems healthy now. The lower leaves show the shock from previous. Im only top dressing with roots organic grow amendments
She's drinking may have over watered.
4 years ago
Cindy She's got a browning leaves. Yellowing? Somethings up. Wish I knew more to help figure out what... I know when it's just the tips it's over nutrients (I have a critical that has different needs re: nutrients)
Recently flushed trimmed and top dressed with roots organic grow
4 years ago
Gave some good water. Topped a few growing sites
4 years ago
Yellow spots, looks rough in areas, leaves starting to frost. Was a little rough on training this past week. Will lay off for a a bit.
4 years ago
Soil still damp. Pulled low stress lines off. Raised light
4 years ago
Seems to have moved through the transplant. Did. Little pruning. One leaves look crispy. Moved light up a tad
4 years ago
Cut yellow leaves started adjusting water ph
4 years ago
Still vegging and doing training my Ph seems to be off
4 years ago
Cindy Why are the leaves wet? Could be the reason for your holes later in veg. From what I understand, water dreams/burns off and creates a hole in leaves under strong lights.