idanielson
First time Growing - Indoors
Blueberry fem clone + More
Started a clone cut off my friend gave me. Blueberry Fem. then bought seeds and the growing set up once it started to die. Look at the progress now!
Blueberry Fem and Pink Lemonade. HYBRID
Let them dry out for 2 days. Then went to water and a forest has begun!
3 years ago
Wormco Look awesome man! I love the size and shape of the pink lemonade 🤩
Moved my tent to basement. More convenient. Also pulled tiny leaves off bottom of large clone on the left. Clone is not rising like it should. But it's female. From my buddy's huge female plant
3 years ago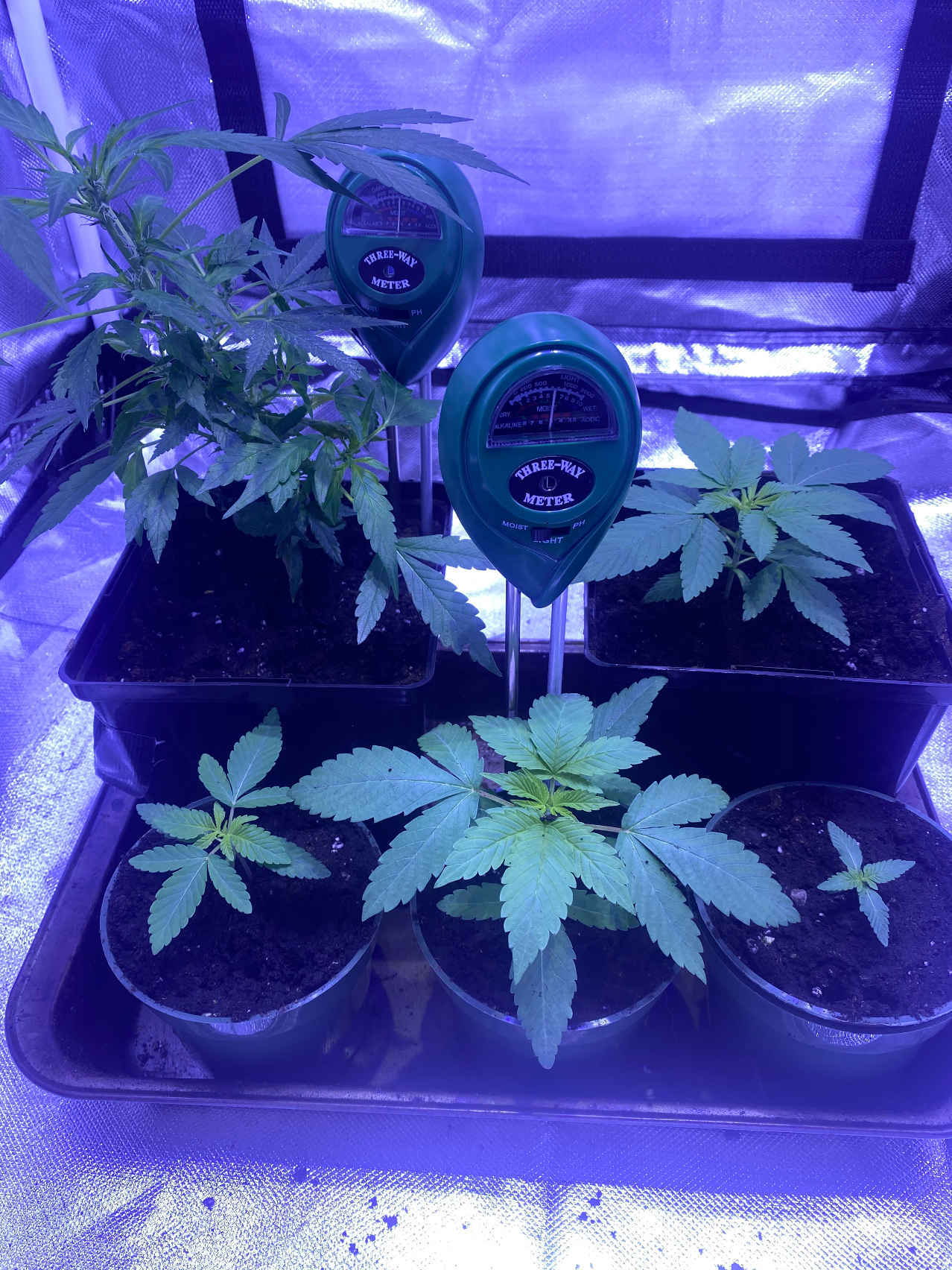 Took close ups of all pants. The big one is a clone. Different strain. Others are pink lemonade
3 years ago
IDanielson Also got my watering meters so I don't over water again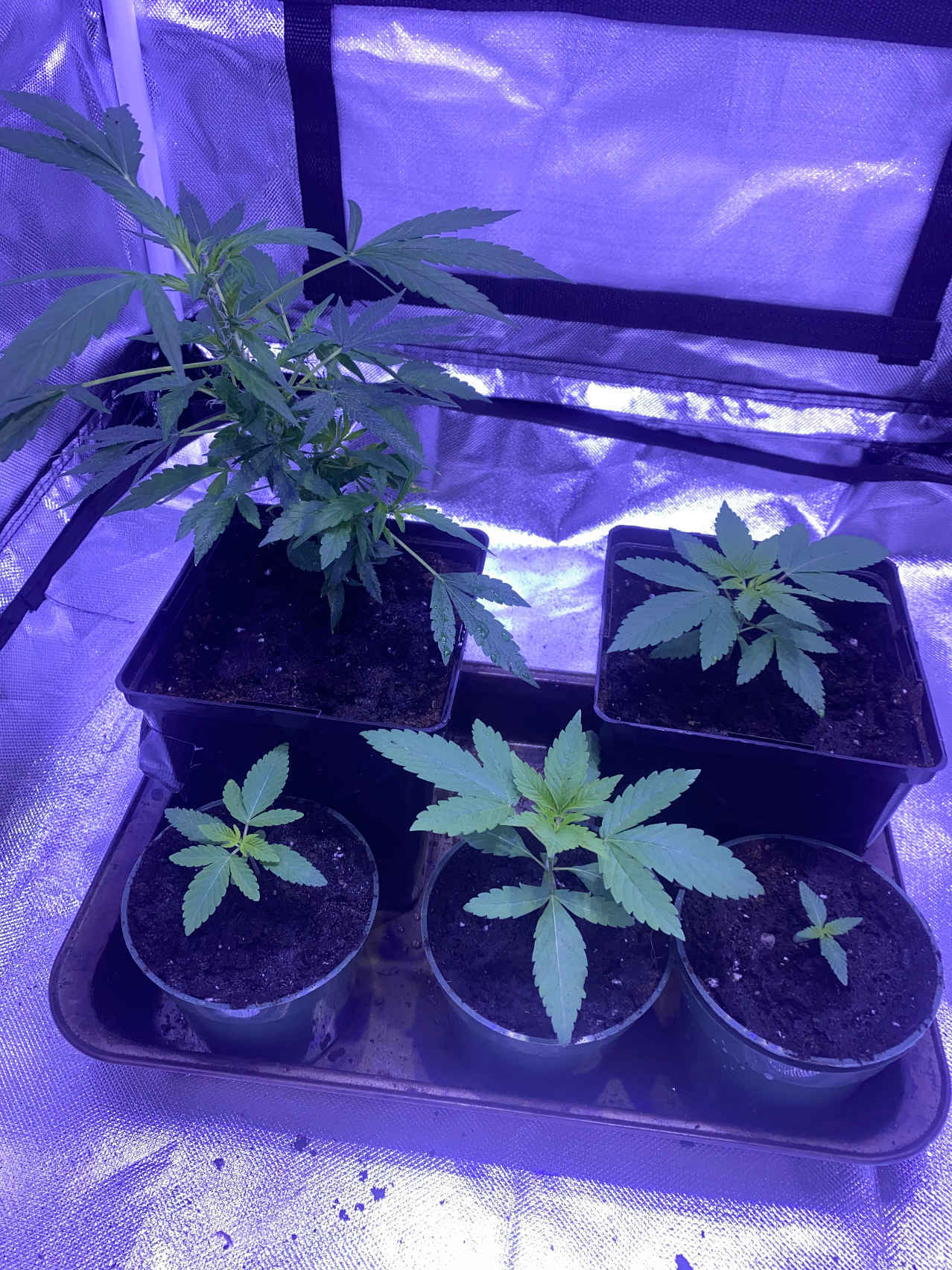 Watering measuring meter coming tomorrow
3 years ago
Had to clear top soil off and reset them. Got mold from overwatering
3 years ago
Started 18Hrs of light 2 nights ago instead of 18
3 years ago
Progress report. 1 clone and 4 seedlings.
3 years ago
Clone and 2 seedlings
3 years ago
Starting a dying clone
3 years ago