Round 2
Summer 2022
Purple Haze NASC freebie
Cut down last weekend, 8 day dry and ended up with 42g. Some changes need to be made for next run but im happy with the quality. Love the purples that came out after drying!
a year ago
Back from vacation, todays the day
a year ago
The chopping ritual commences next week
a year ago
Need some advice, or at least confirmation that what I'm thinking is right. I'm leaving town next weekend and will be gone 3-7 days. So I can either chop now and get them dried before I leave, or keep it going 2 more weeks and chop when I get back. Thoughts?
a year ago
doworkson89 I'm leaving town next weekend to and I'm letting my plants go longer until I get back then I'll harvest I'm at week 8 as of today
Heading to finish, starting to see some color fade. Trichomes are mostly milky, some amber but def more clear than I want. Trying to figure out when to chop bc I'm out of town a few days in about 2 weeks and I don't want to leave them unattended while drying.
a year ago
Probably another 2 weeks or so for this beauty queen
a year ago
The freshman 15 is packing on and she's getting fatter
a year ago
Ooh! The smells..
a year ago
View 1 additional comment
Bulking up, I'm happy with the look of things. Top dressed again with HF fruit and flower dry nutes. Likely the last feeding to take her through the finish.
a year ago
Looking good my friend
a year ago
Buds starting to stack up
a year ago
HammertimeAZ Looks like you've got a fair amount of bud sites. Looks good!
Trying to spread her out as much as I can with some LST
a year ago
Got a nice even canopy heading into preflower. First visible pistils. I'll probably thin out some of these fan leaves soon, she's got a bush
a year ago
Lots of growth this week. I started some LST a few days ago and it's responding well
a year ago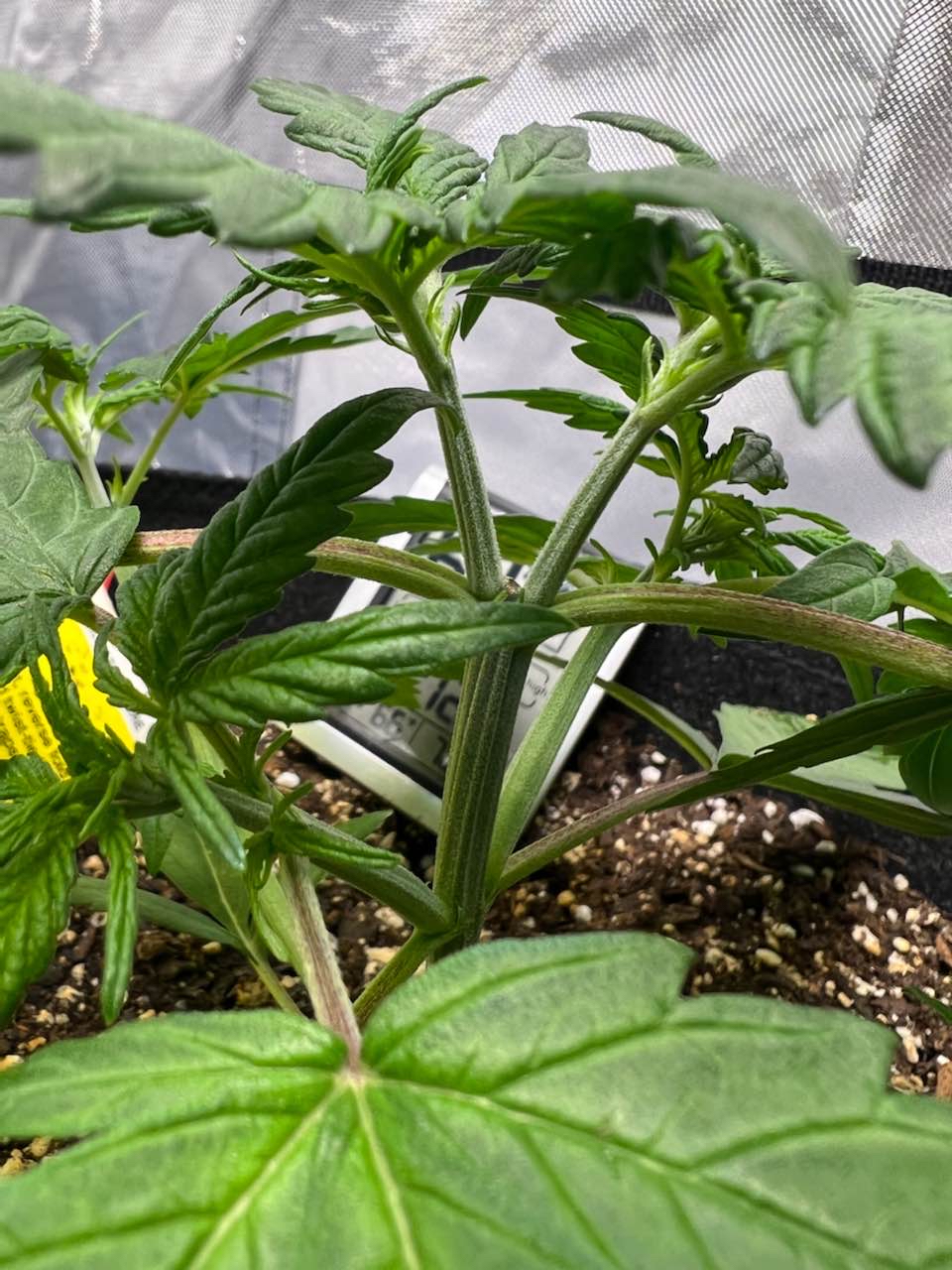 Beginning week 5 for this NASC Purple Haze freebie. I topped it 5 days ago and it's looking pretty good. Growth has been slow but steady
a year ago