Peanut butter gelato
Found a seed
Found a seed in some peanut butter gelato so figured why not throw it in some dirt . Planted the seed straight into a 3' inch pot filled with foxfarm ocean forest. Watered with PH 6 water and just seeing what she does
Final product
2 years ago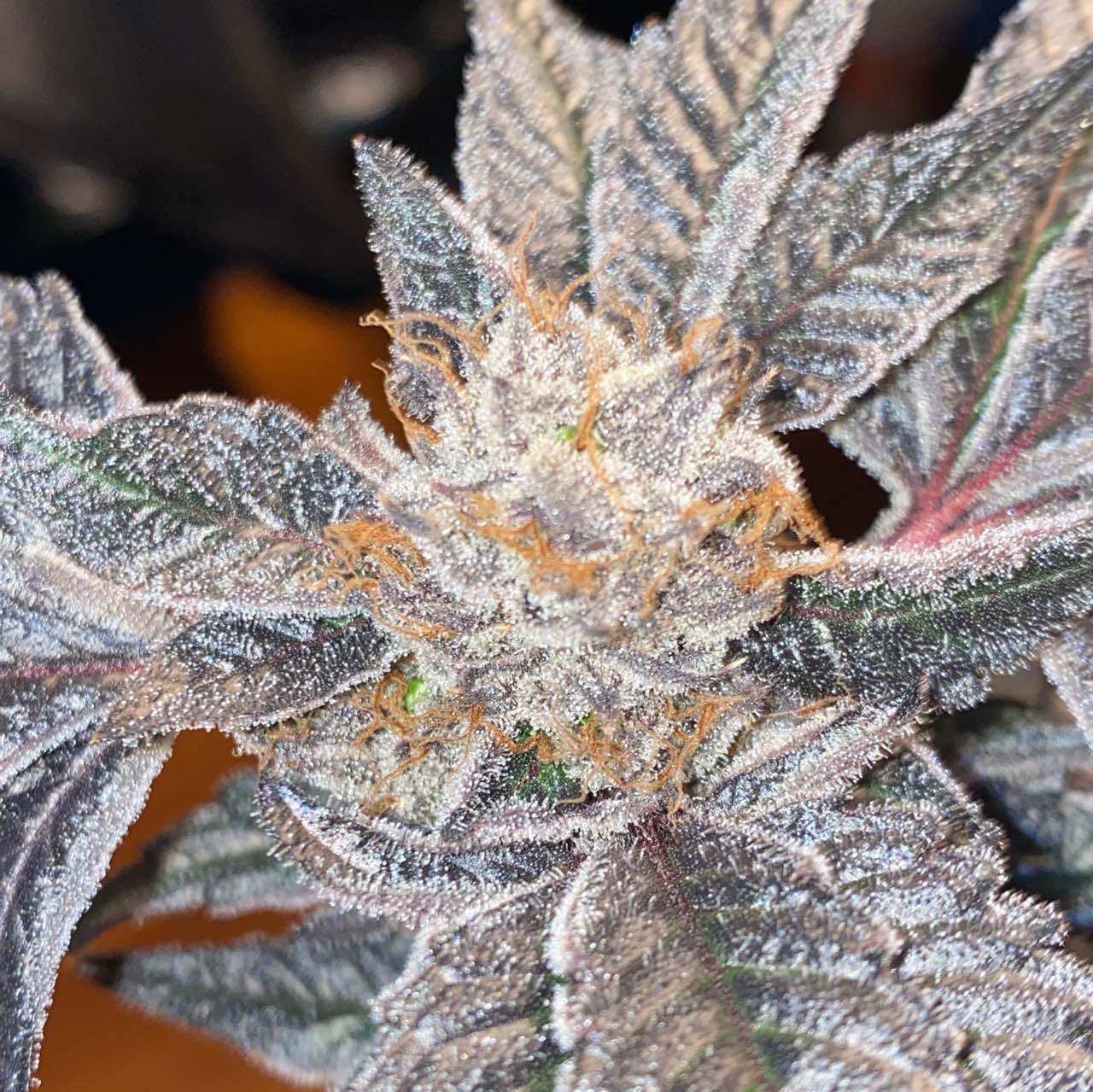 The chop is heaaa . She's been in darkness for 3 days now , getting cutting now
2 years ago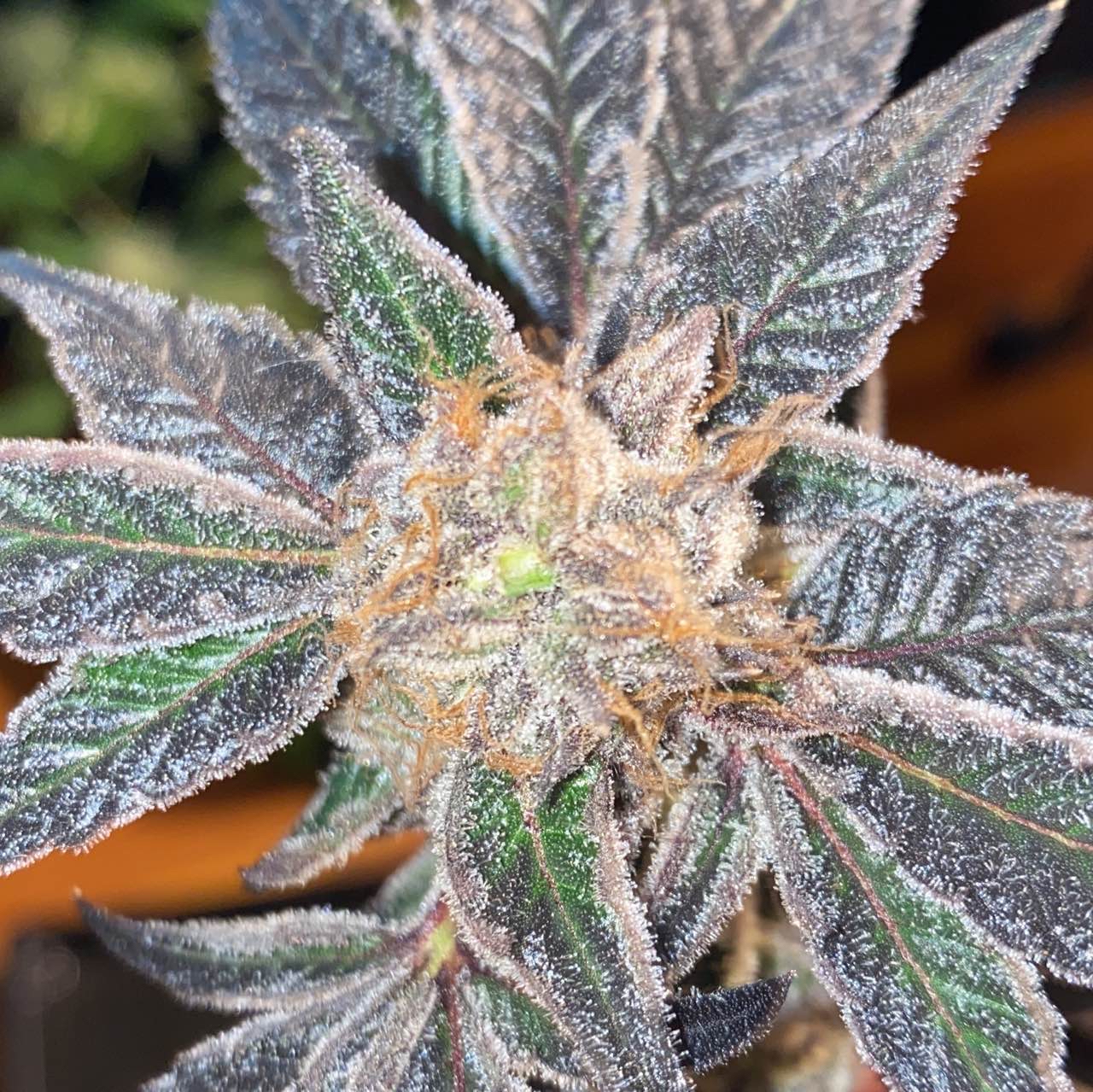 Flushed & calling this grow a wrap . Planning on leaving her in the dark for 2 days before I chop her down
2 years ago
Fed them the last round of nutes . I think I'll probably flush during the next feeding 😁😁
2 years ago
Leo1simba Thank you ! Can't wait for the finished product
Gave her 1 1/2 gallons of General Organic nutrients. I've been following the feeding schedule all grow, on week 9 of late bloom. Feels like it's almost time for her to be ready
2 years ago
Killing it considering how little I put into her
2 years ago
Getting purple over here
2 years ago
Fed her a gallon @ 6.6 ph 2 days ago . I'm seeing some good frosting on the leaves and fattening on the nugs . They feel dense to the touch 😍
2 years ago
She seems to be bouncing back and fattening up
2 years ago
Tried suppercropping post feed & trim but might have killed her
2 years ago
herbhorder Wayyy to late I. The showering period to super crop at worst you'll stunt those two main colas but she will survive lst is better for a flowering plant
Leo1simba Yeah I think these pretty much stopped stretching so I did myself in 🥲. Popcorn nuts for the win
herbhorder Looks like you have at least 7 weeks left she should still produce this is a sari a dominant strain right?
She's in flowering and outgrew the Frozen Papayas by a lot . I transferred her to a 5 gallon and have been feeling her every 5 days or so
2 years ago
Coasting along
2 years ago
Shes growing steadily in the pot . Not sure what I'm going to do with her once I put my other girls into veg
2 years ago
Feeding her water every 3-5 days as needed and keeping the light on 24/7 . Runnig a Mars hydros ts1000 @ 50%
2 years ago
DannyPH Just something to wreck your brain with: if she's getting 50% of light power at this young age, when she's at the end of flower, 100% of the same light won't be enough. I break my lights down to 25%,50%,75%,100% 4 stages for different parts of the life cycle.
DannyPH You can check my grow, I run at 25% and under for the first 7 weeks of life.
Fed her some general organics nutes . Small but looking ok
2 years ago
New nodes coming in
2 years ago
Keeping her moist with 6.6 ph water ... humidity @ 60-70%, 24/7 schedule
2 years ago
She got a little water & support 2 days ago
2 years ago
Healthy & growing
2 years ago
Decided to call her Yelly
2 years ago