Fosterfire
Blue dream
Summer 22
Outside
Fed some nutes 3:1:1:3 tb/gal. Bb:tb:chia:h2o some light defoliation and bug patrol
7 months ago
Looking good, rainy last couple of days
7 months ago
Some defoliation is needed I think. 3wk in
7 months ago
Nute feeding yesterday 3tbl bb, 1tbl tb, 1tsp cc . Been on caterpillar patrol. Some fading of fan leaves. Nights have been drop to low 50's now.
7 months ago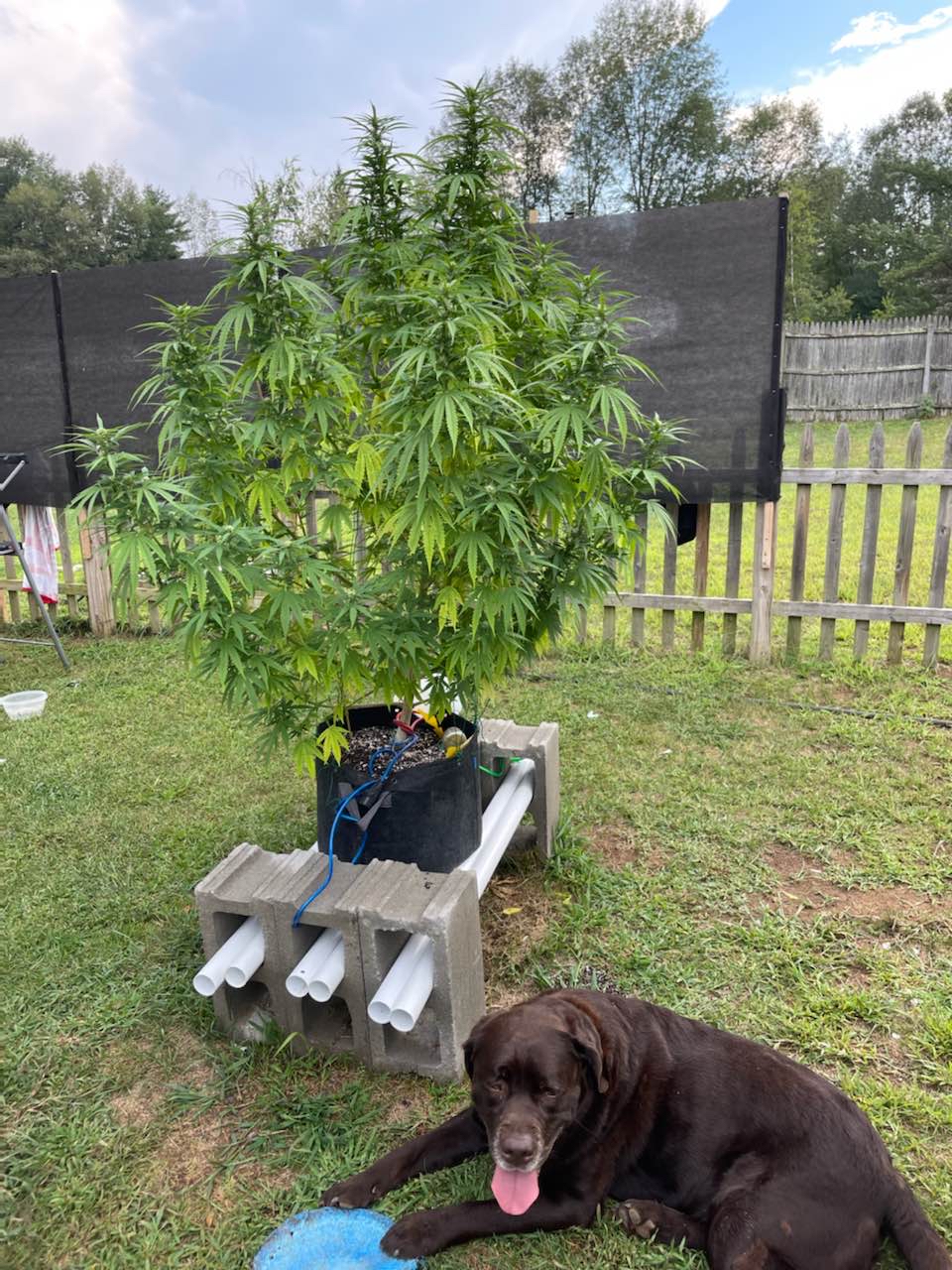 High 80s and low 90s equals more watering
7 months ago
Nute feeding 3bb,2tb, 1/4 cc per gallon took 3.5 gallons.
7 months ago
I think maybe starting flower. Anyone?
8 months ago
big Lee It's trying to flower so bad but it needs a 12/12 light cycle
dober151 Yes she's in flower. Notice rush of new growth at top accompanied by white hairs aka pistils at top. Those hairs are female reproductive organs of plant. Outside they transition slower so it's not as dramatic as inside. This happens because the hours slowly go down over time instead of just flipping light cycle to 12/12 after 48 hours of darkness. Outdoor=greater yield and indoor=greater quality
dober151 Looks very nice though. Great Job taking care of her
View 1 additional comment
More watering. 90+ degree days almost forgot nutes fed. 3 tbs bb , 3tps, 1tps cc 3tsp m/c 4 gal water. Hungry.
8 months ago
View 6 additional comments
Just some water today and lst. Started typing down some limbs to help open up
8 months ago
ig:@eaegifts This strain yields so freaking much, I pulled over a half pound from a blue dream way smaller than this, you're getting a pound outta here..that's my guess 👍🏾👍🏾
Moved inside for the night got hit by thieves overnight. 10 plants stolen. Dirtbags
8 months ago
RhysDaShoota You know you growing some good shit when folks steal the plants 🤣🤣
HeritageSecretGarden Damn man that sucks nice looking tree, well at least they left you one silver lining
organic_grower Fucking hate thieves!! I feel your pain bro been there right at harvest!
Fed some nutes. 2.5 TBS bb, 6 gb, 1 m/c, 3 tb,1 bestie. In 4 gallons. Started some defoliation today but didn't want to stress her out.
8 months ago
sir_terpes024 Blue dream definitely in my top 5! Beautiful plant there foster! 🤌🏽🔥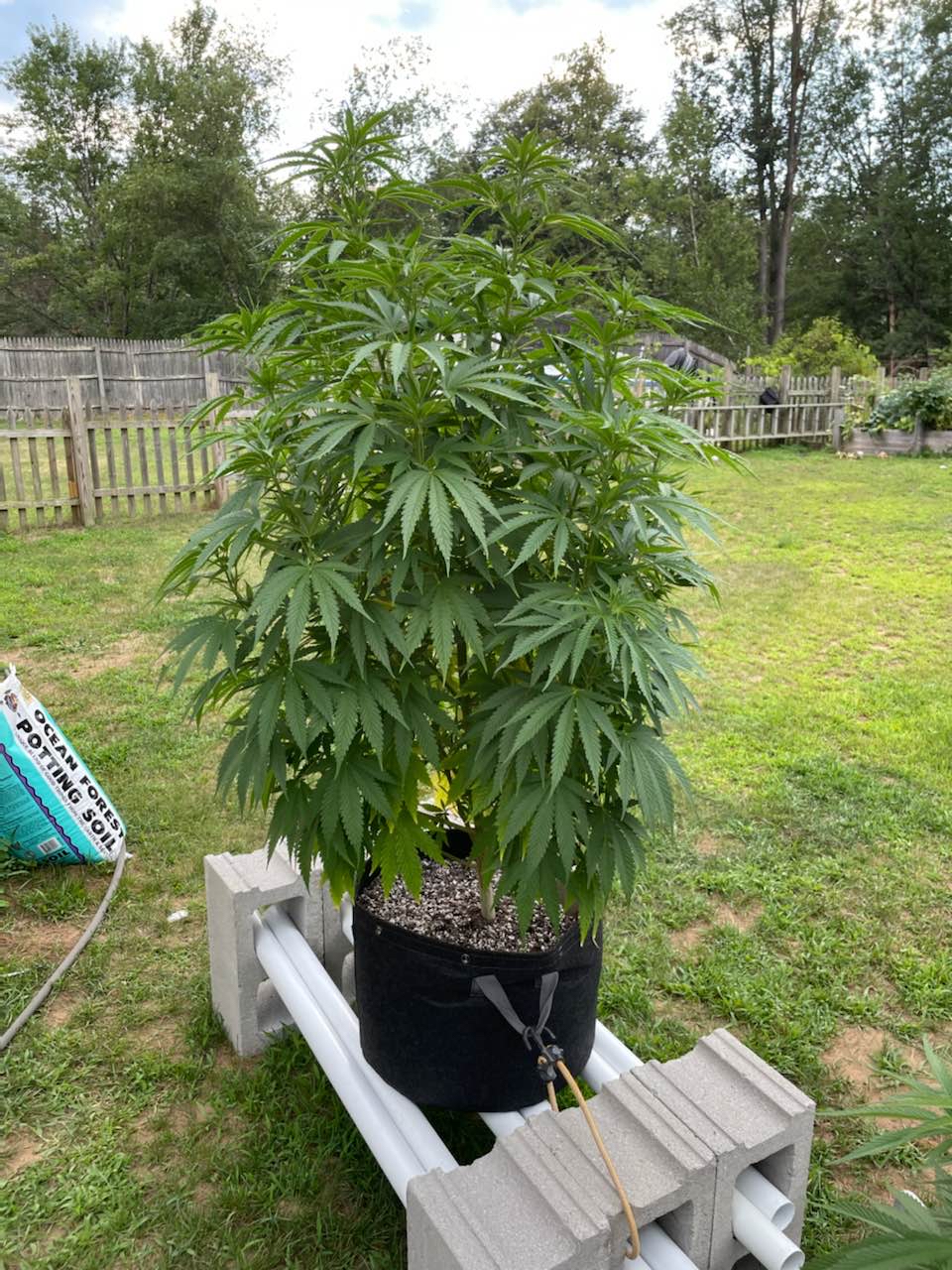 Water only till run off
8 months ago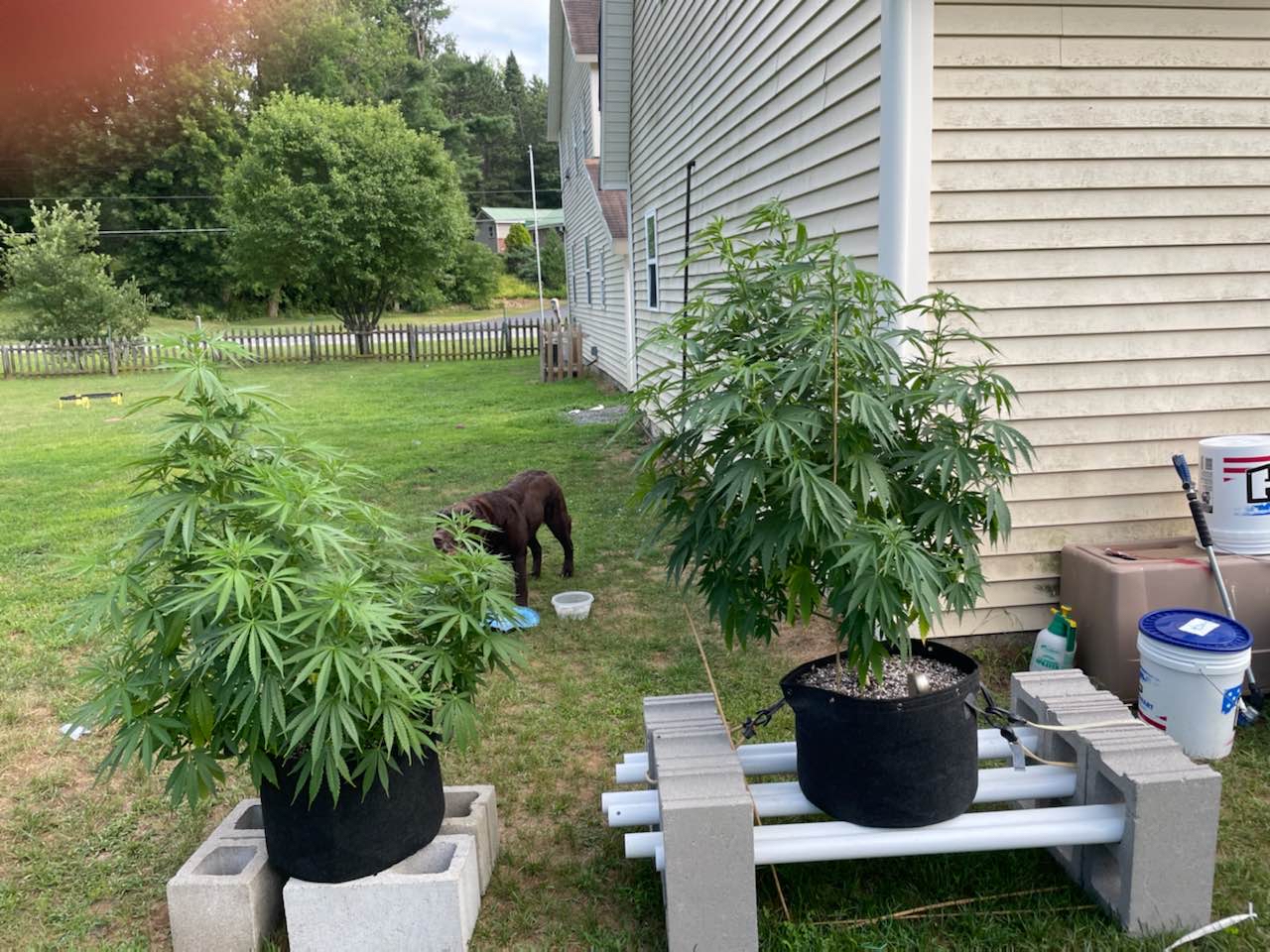 Bd on the right ,water with 4tsp ff boomerang
8 months ago
Took a day or two but has recovered from the transplant finally
8 months ago
Transplanted from 5 to 10 gal water throughly with foxfarm boomerang 2tsp per gal 2.5 gal she drank
9 months ago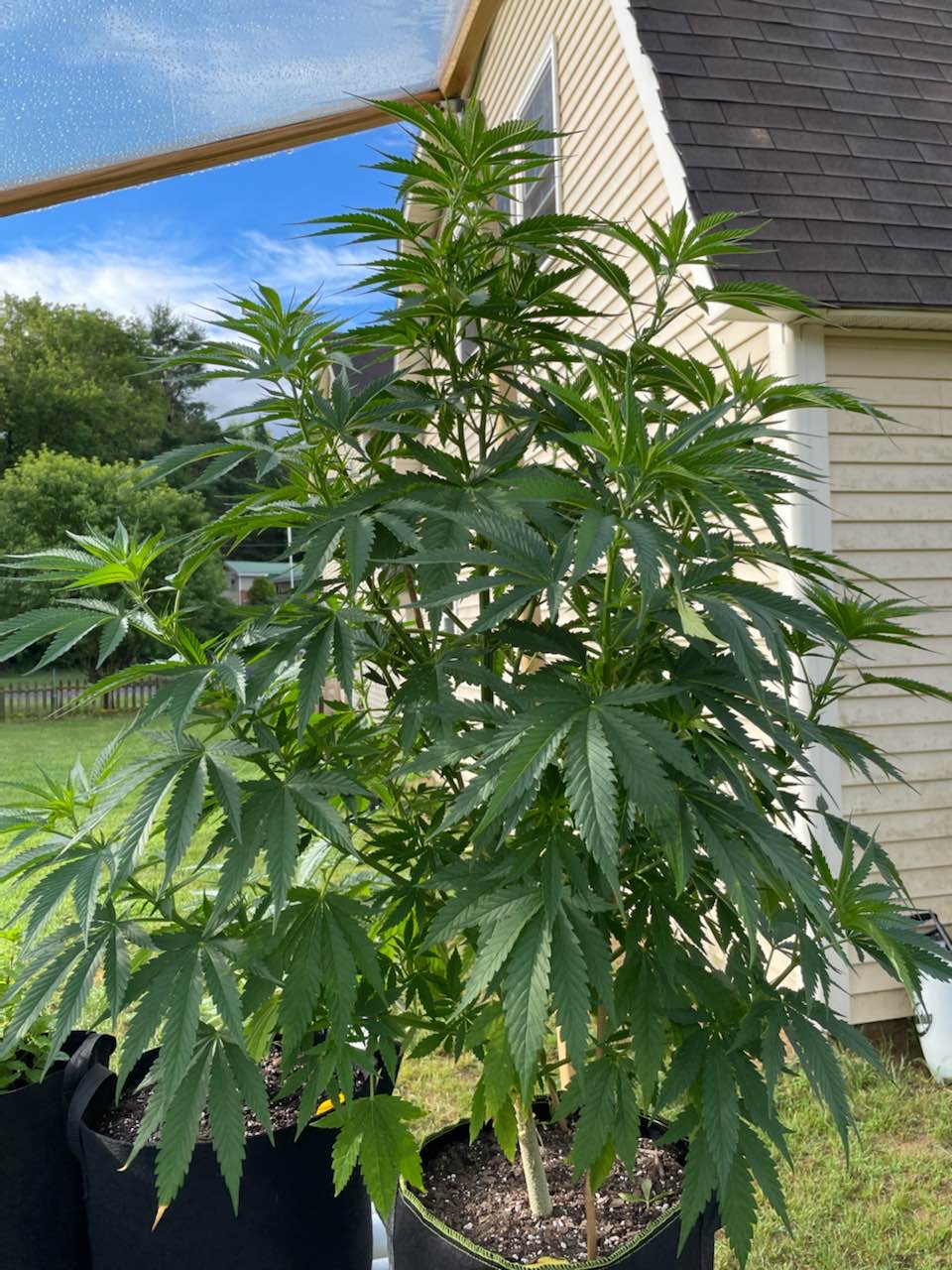 Nutes 2.5 bb, 2 tb, 1/4 bb 1 m/c
9 months ago
Feed Ibb 7tsp tb 3t, bestie 3/4t, m/c 3t in 3gal. 6.7 ph sprayed with bt. Hit 40"
9 months ago
Nute feeding 2bb,2tb,1/4 bestie ,1 go ph 6.8, sprayed with neem as part of ipm.
9 months ago
Fed nutes 1 gb,1.5tsp bb,1.5 tb, 1tspm/c, 1 seaweed kelp. Tsp/gal
9 months ago
Ph balanced water 1 gal
9 months ago
Feed first time. 2 tsp gb, 1.5 bb in 1/2 gal. Miss calculated should of been half had to do a good flush
10 months ago
Training day. Just topping for now
10 months ago