stevesrt425
Nasc seeds runtz fast flowering
First photo period
Flowering is 50 -57 days when lights switch to 12 12. Plants sprouted oct 1st 2022
30 days into flower 30 to go ruffly supposedly 60 days for fast flowering photos
5 months ago
Like day 25ish in flower
5 months ago
Trimmed n lollipoped, flipped the lights about 12 days ago starting to flower up nice
6 months ago
Flowering nice hit them with a med. Dose of flower fuel today. Alittle trim.
6 months ago
Runtz fast flowering topped the big 2 veg for another 3 4 weeks at least in that time get them into 3 gal pots.
7 months ago
Doing my last transplant should be flipping the lights in about 2 weeks. Trans planting within the next few days
7 months ago
Transplanted all 3 used white shark on roots and myckos mixed in soil. With just gaia green 444 and roots organic calmag, and worm castings. Topped the bigger 1 as well.
7 months ago
stevesrt425 Thank bro got some new stuff coming soon some nyc desiel, ryhino Ryder which is from the white rhino family, some jack herer autos 2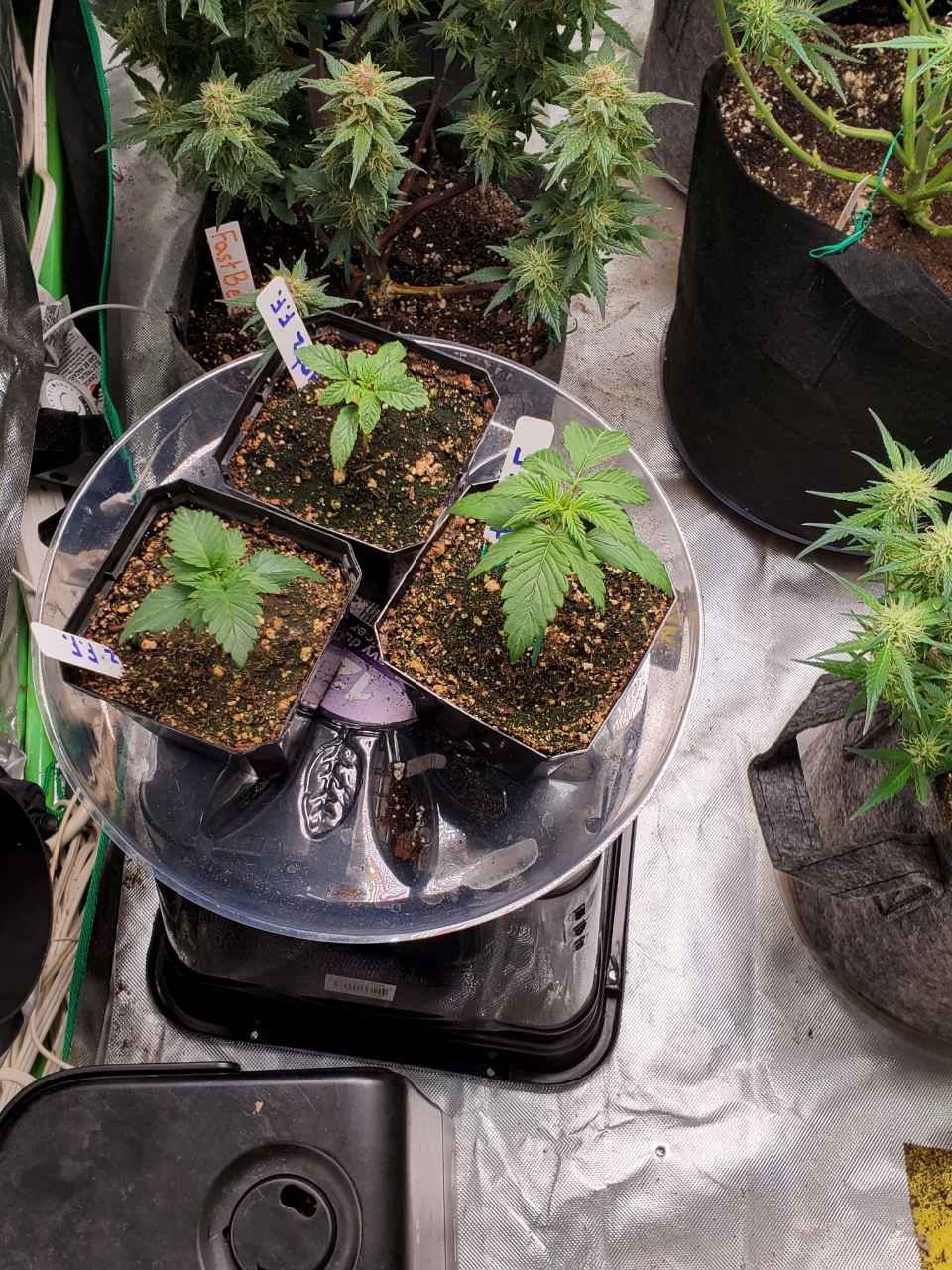 Gunna start taken off I hope... how long u guys think I should veg for this is my first photos I'm doing
8 months ago
Light soil mix gaia green 444 some calmag and worm castings pot 1 of 3 transplants. .not flowering with autos these are going into a closet grow for flowering only vegging wit autos at 18/6
8 months ago