First indoor grow
Fall 2021
2.3x2.3x5.3 Mars Hydro tent.
One feminized OG Kush and one bag seed
A week into flowering.
10 months ago
Flipped to flower.
a year ago
Heading into week 6.
a year ago
4 weeks old today.
a year ago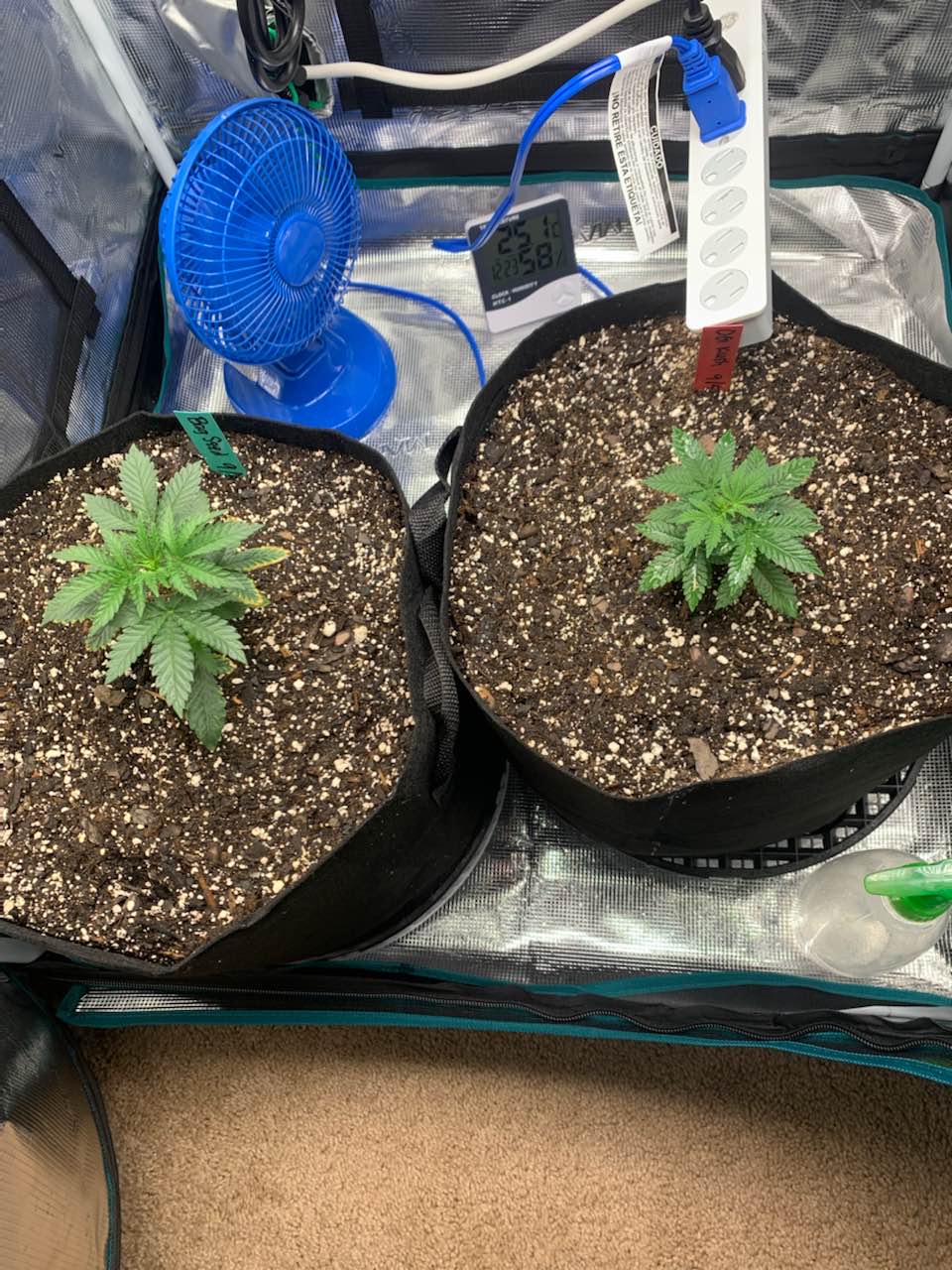 Little over three weeks old.
a year ago
Transported to permanent homes - 5 gal fabric pots. Bag seed has a little light burn.
a year ago
Time to transplant! Roots coming out the bottom of the bag seed.
a year ago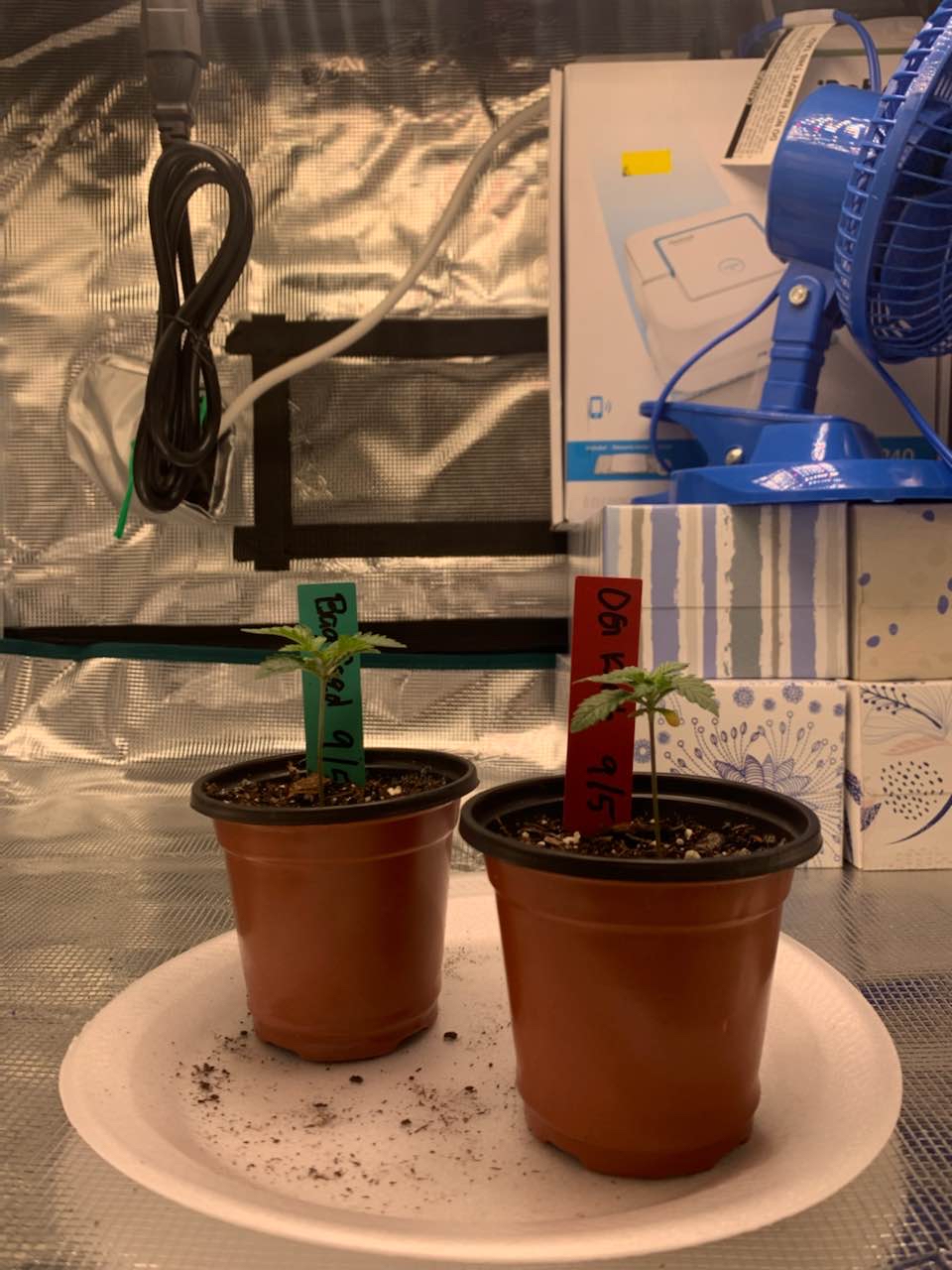 Bag seed appears a bit burnt, as the leaves are cupping. OG Kush has one yellow cotyledon
a year ago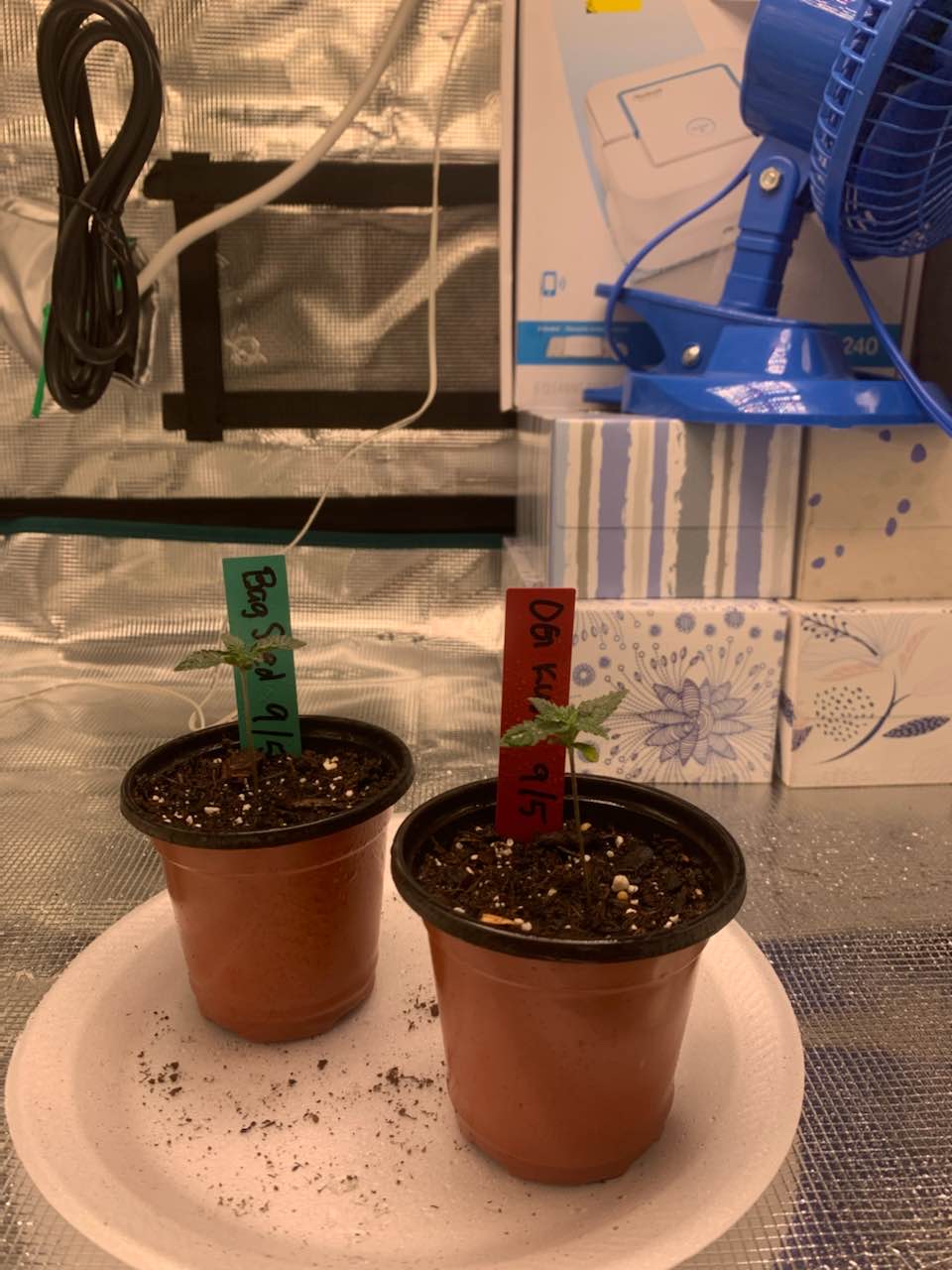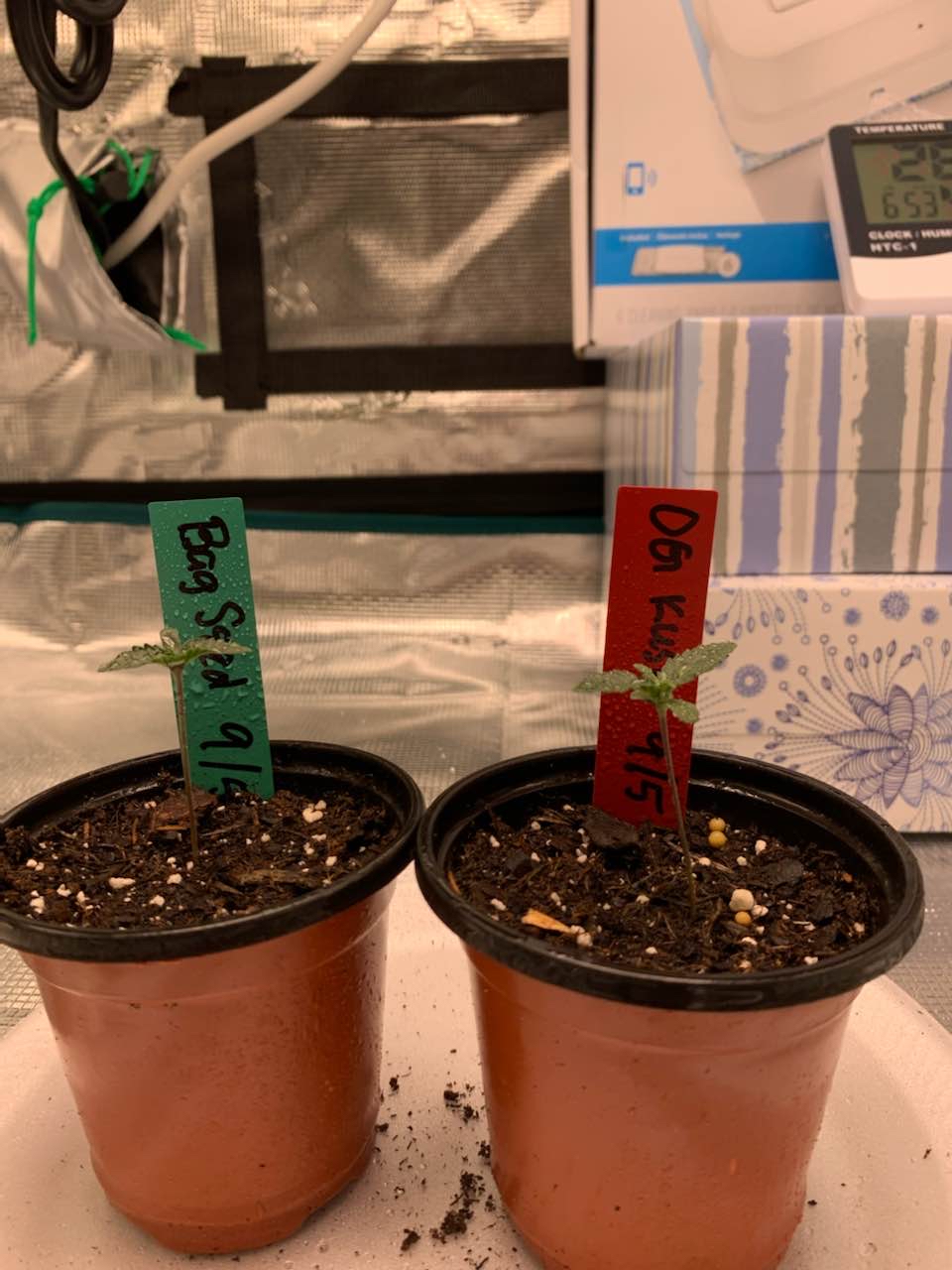 Do these seem stretchy?
a year ago
Germinated both using paper towel method. First indoor grow and set up, so open to feedback and suggestions.
a year ago
G-Thang How they looking? The show their faces yet?