jchampalou
Champ kush
First grow
Just transplanted my seeds into my two cups, humidity is set and timers are all in place and ready.
Responding very well to light stress training. Decided to keep this grow simple for the training for my first grow.
3 years ago
This plant is going very strong and is starting to get height! My other plant is struggling to gain size and strength, but is still coming along nice and slow! The leaves are starting to get a very nice, faint smell!
3 years ago
Going very well, leaves are getting heavy and we're adding more ties everyday to allow the plant to start growing in height.
3 years ago
Plants are going very well! Leaves are starting to grow larger as they take in their nutrients! Have a sitter at the moment taking care of my plants and I'm a little nervous!
3 years ago
Finished my Build on the greenhouse! Used tomato cages and wooden dowels to support the plants.
3 years ago
Leaves are grabbing an amazing shape and color to them, most likely tomorrow I am going to go but support for the plants.
3 years ago
Jtroc675 Just a suggestion, add a small oscillating fan it strengthens the stalk and helps keep away pests
Plants are starting to adjust to the new pots and growing strong. I've been block feeding the nutrients instead of a quart at a time. Attached a second fan to have constant circulation in the tent, and recently ordered another grow light for when the plants are tall and healthy.
3 years ago
Going very well, plants are still weak after transplant, I've started nutrients and plant should start rooting deeper very soon.
3 years ago
First day of transplant! Plant is doing very well, transplanted and changed the light cycle from 20-4 to 18-6. Light nutrients will be added tonight. Nutrient feeding starts today.
3 years ago
Grabbing a very nice shape, transplant will be Friday or Saturday!
3 years ago
Getting taller and strong, soon I will start adding fertilizer and transplant
3 years ago
Almost two weeks
3 years ago
One week in and looking nice and healthy.
3 years ago
Nice shape coming along
3 years ago
Going smoothly
3 years ago
4 sprouts getting tall and healthy
3 years ago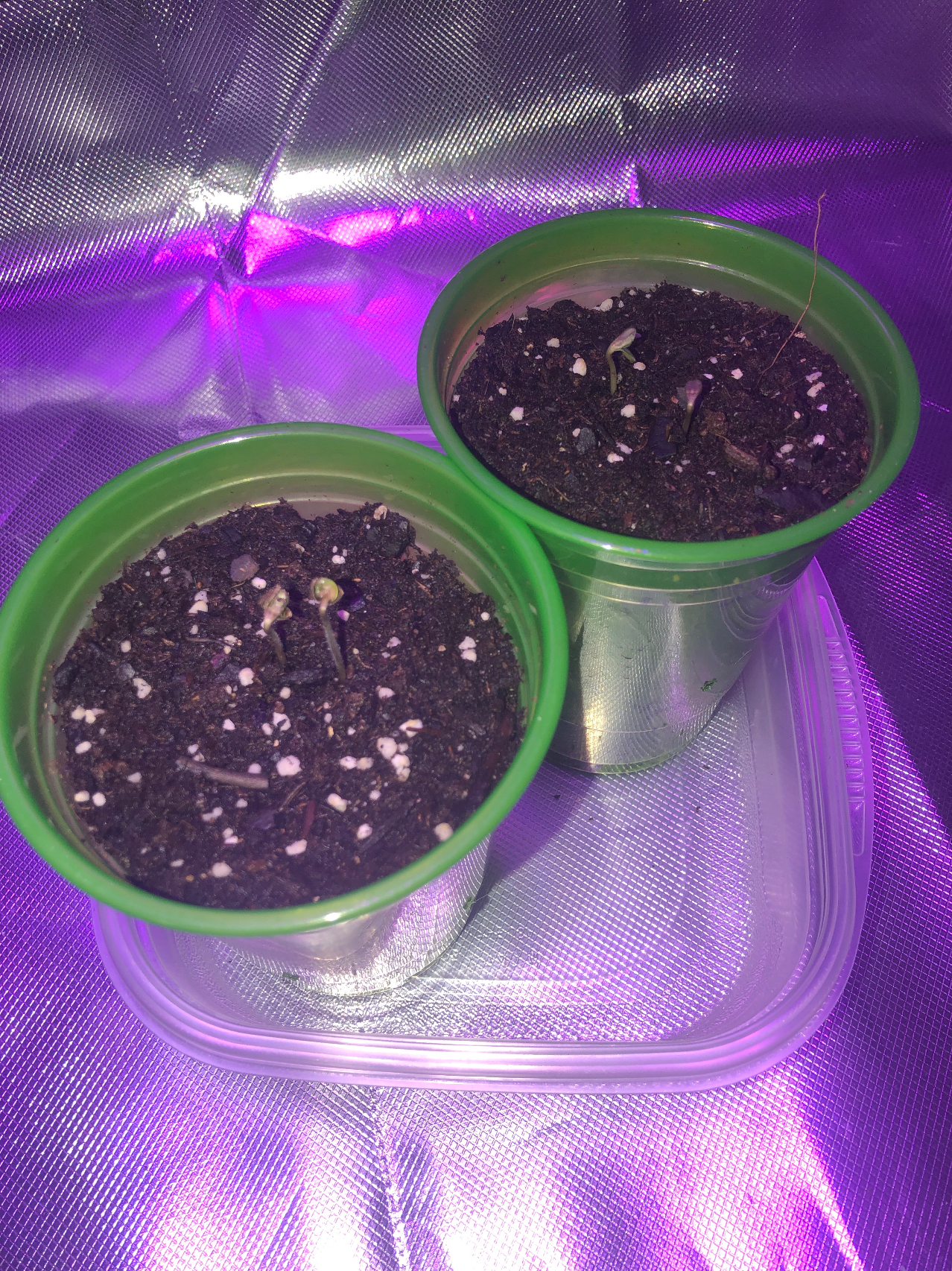 4 sprouts are now alive and healthy, no water today, humidifier was sitting at 80% so I turned it down to 60% auto.
3 years ago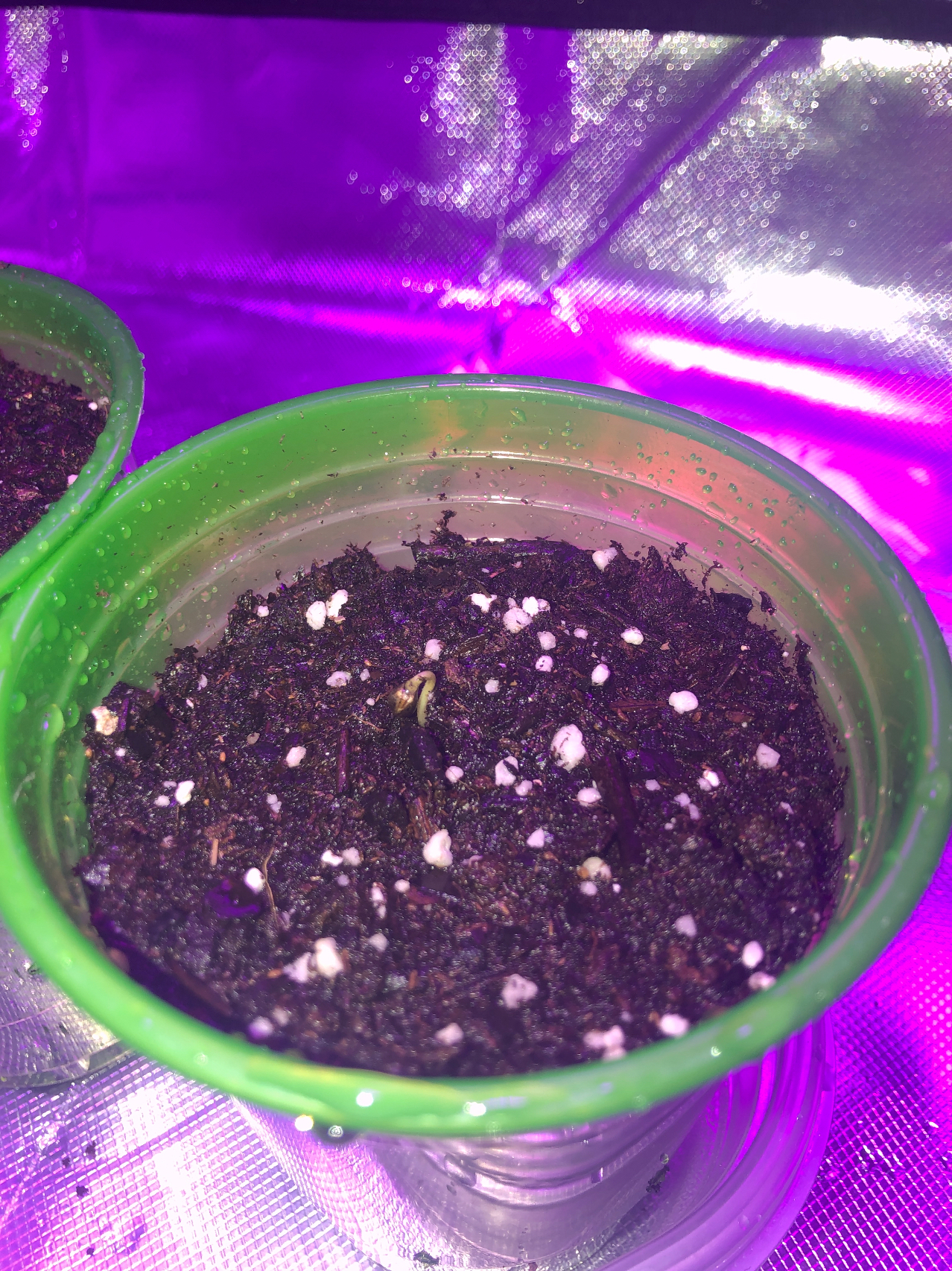 First seedling popped through!
3 years ago
First day in soil
3 years ago