heyyyphil
Do Si Do
First grow 2018
1 clone grown in doors
Day 27 of flowering, starting to see nugs. I cut the big fan leafs and tips of smaller fan leafs on the bottom of the plant. Had to supercrop the taller stems. Also always tucking the leafs on a daily basis and fan on the lower part of the plant most of the time
5 years ago
Day 16 of flowering, been growing very fast since the 12/12 switch. A accident which broke off the second main branch and main one got cracked open the main stem, it's been recovering but I think it's gunna push back the flower time. Other than that I've been trimming some of the fan leafs that were causing a lot of shade.
5 years ago
Day 7 of the flowering process, has been recovering from the heat well. Keeps growing more, and taking in more water.
5 years ago
Started the 12/12 cycle yesterday, so this is day 2 of flowering. I've been low stress training to get a flat bed for equal light. Been having problems with the heat and my lights very powerful but it's recovering.
5 years ago
Moved her into another but bigger home made green room. Also transferred her to a 3 gallon smart pot, been trimming, low stress training and Super Cropping; the first (bigger) one is recover well and the second one I just did so I have to wait and see. Going to start switching to 12/12 once it get comfortable in her new pot.
5 years ago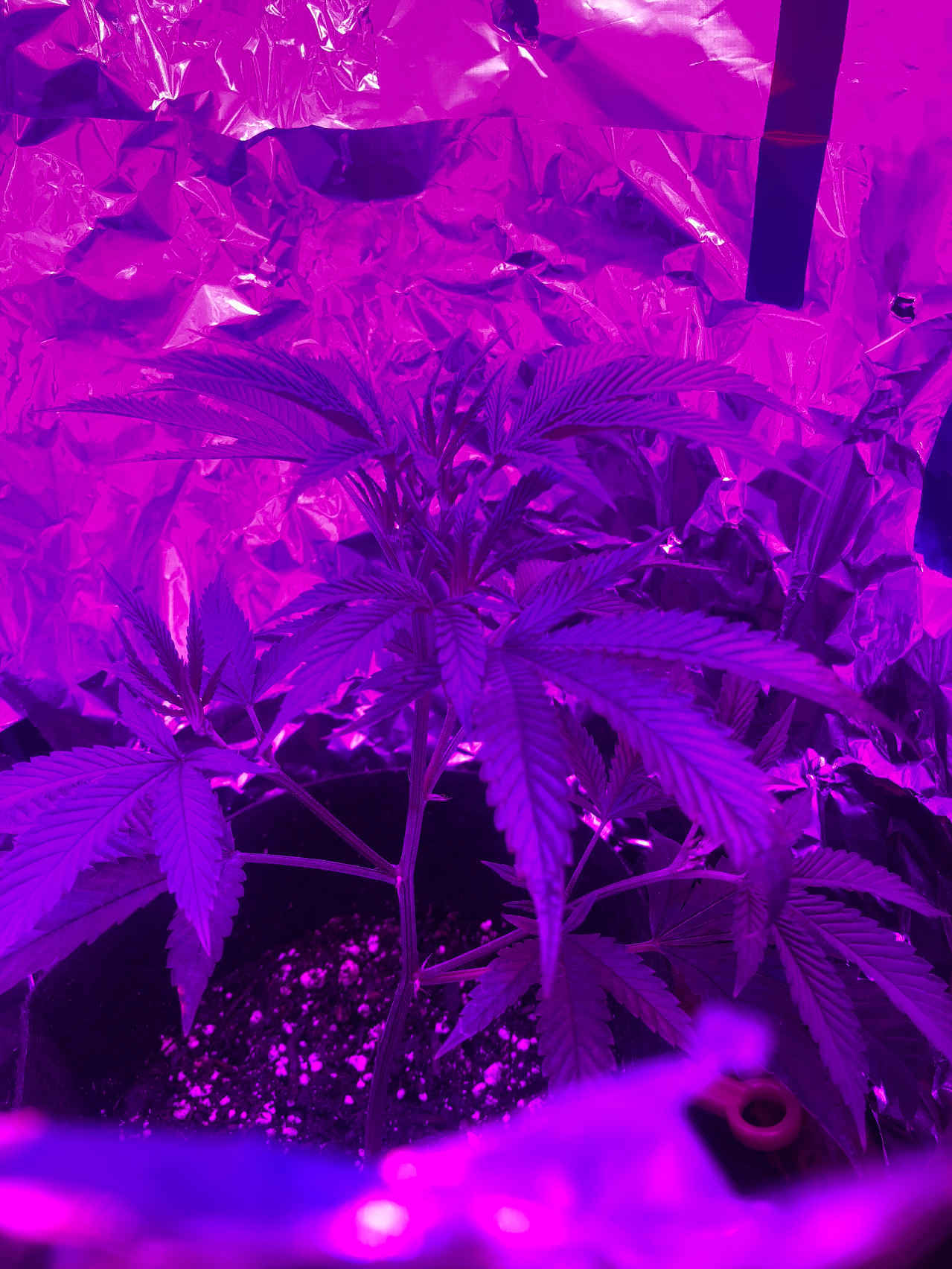 Started using nutrients on the plant, continuing to grow and gain leafs
5 years ago
Put the plant in homemade green room, gaining more leafs
5 years ago