cf998
Frankenshiela
Reveg of ASD
Reveg of fall 2018 plant
She is doing well. Half strength nutes today.
4 years ago
Some browning pistils. Accidentally dumped a bunch of sugar on it what the hell.
4 years ago
Fed Nutes 1/2 gal. Tied down some branches to separate the colas a bit.
4 years ago
She looks quite healthy, light got screwed up she lost a couple hrs of darkness yesterday. Fed with 2l pH water two days ago. Will water tonight. Buds appear somewhat flat, some pistols starting to brown.
4 years ago
Little bit of water today
4 years ago
Flush then feed
4 years ago
Ooooh she's got trichs already she's so happy. Lowered light 2" to 24", H 25-37 T 61-82 Today water with bio marine and 1.5tbs bat guano in 1 gallon of water. pH 6.5, Used half gallon on her
4 years ago
2 weeks into flower
4 years ago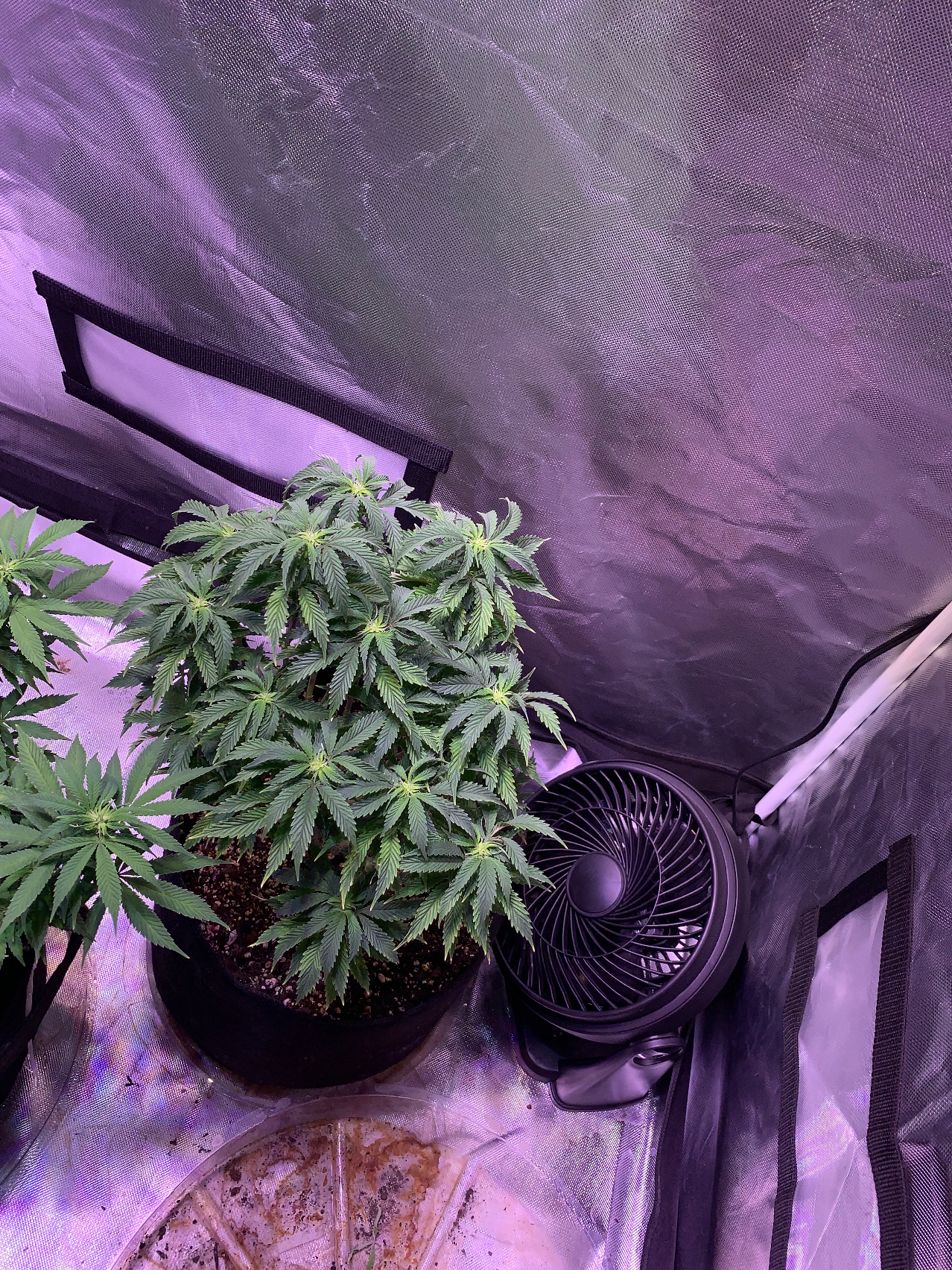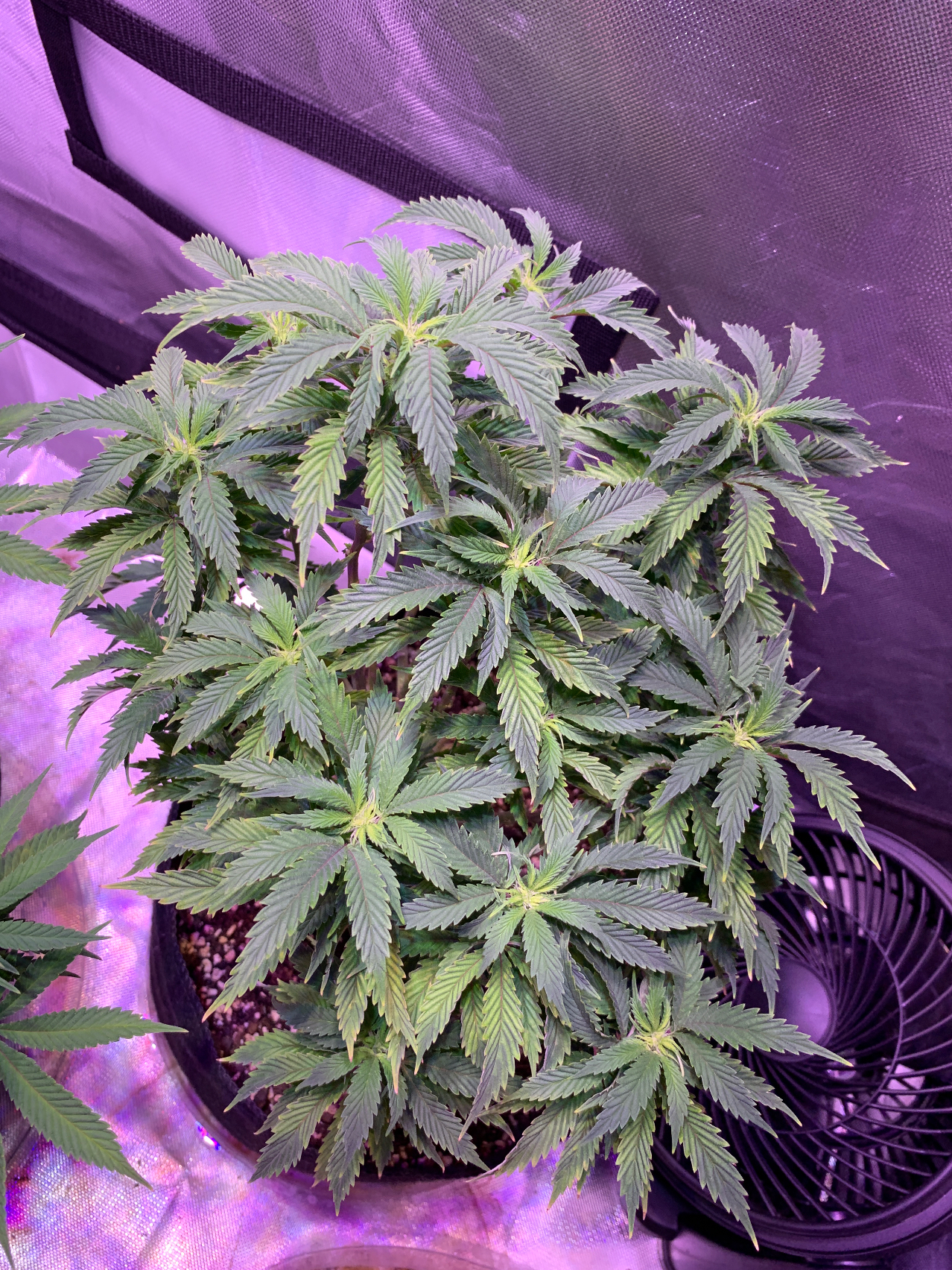 Gave nutrients with bloom +bud supplements yesterday. She will need water tomorrow. She is taking to flowering excellently
4 years ago
CF998 I know she is low on N, but the tent went to flower, so so did she
She looks good. Just trimmed and she looks like a different gal from up top just look. First set of bloom nutes today, 1/2 strength. PH 5.2, about a gallon.
4 years ago
Revitalized with nutes she needed N baaaad
4 years ago
CF998 She is in flower as of yesterday. 12/12
Reveg, nutes with with half fertilizer Looking better
4 years ago
She will be trimmed today. Root organics soil added to top. Shoulda reported but lazy.
4 years ago
She needs nutes and trim bad. She got a hairy bush. Soil remains original miracle growbage.
4 years ago
Six months old. Lots of small leaves, pretty crazy stem structure she'd make lovely clones
4 years ago
Whoa weird. After one month of veg she looks like a diff strain completely lol
4 years ago
CF998 She is the one in the back btw. I have named her Frankensheila.
Plant has been hiding in basement with one lil led screw in bulb on 24/7, mistreated and barely watered. Got new tent and start the reveg process at 18/6.
4 years ago
Harvested, can't have her in bathtub anymore. 14g. Not bad smoke, but early fo SHO.
4 years ago
Greenhouse destroyed by wind and leaking, baby brought indoors 1 week ago to flower, temps low, using shitty led bulbs in bathtub.
4 years ago
Growing like a weed, it is late season, mid September she will flower soon oops
4 years ago
Up pot to 5 gal pot
4 years ago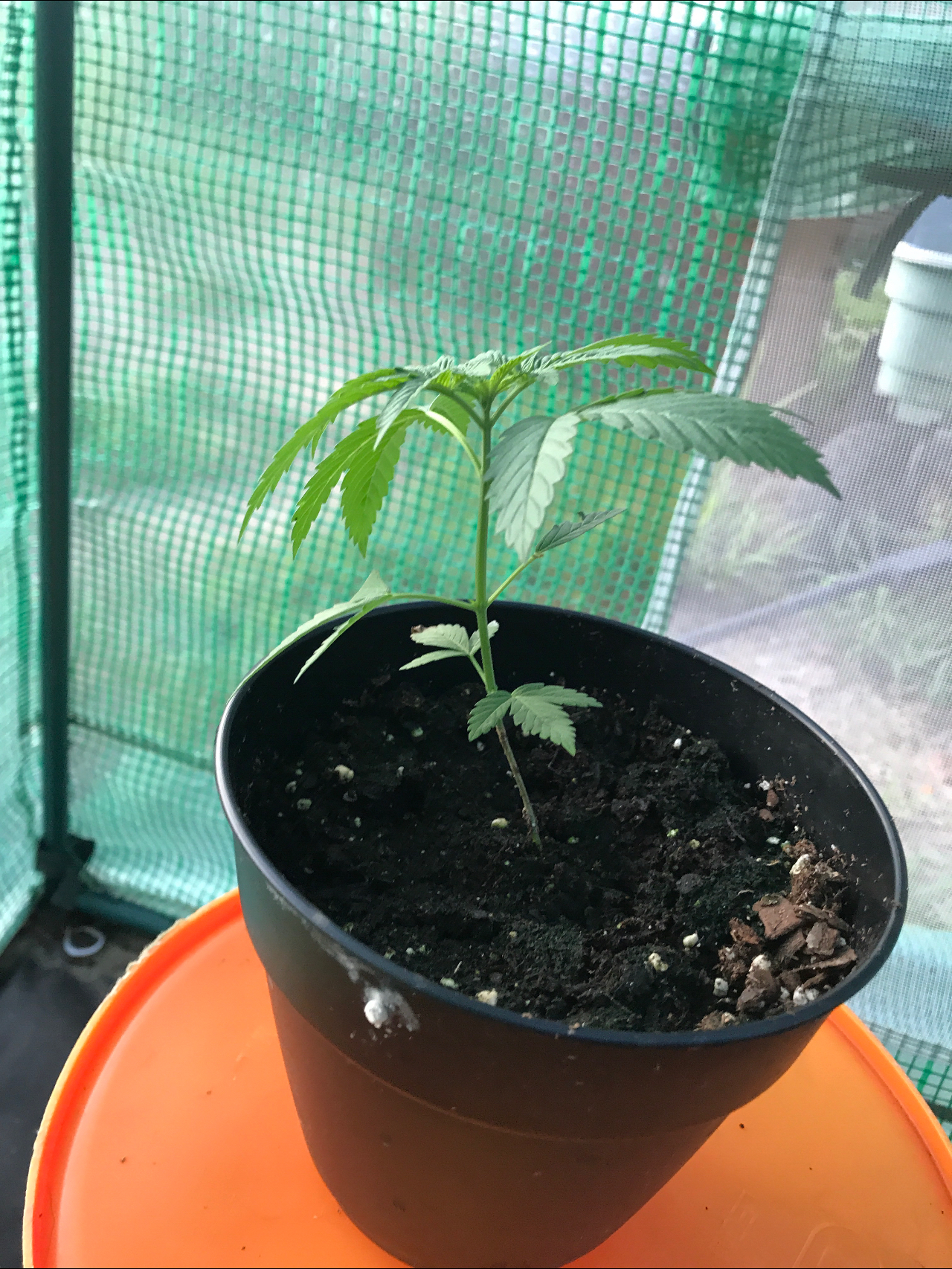 Growing well, outdoors in greenhouse
4 years ago
Just transplanted from fucked up hyro situation into soil. Miracle grow potting soil lol
4 years ago