staxx
First time grower
Popped from ground 7/18
White widow (ILGM) 5 gallon pot FFOF/FFHF/FFSF Gia green 4-4-4 so far.
2nd banana tea. I think they like it
2 months ago
donotgrowlikeme Your buds show signs of pollination start checking for nanners
View 1 additional comment
She got her first banana tea today. Hopefully she likes it
3 months ago
staxx 4 banana peels boil in 1 Liter of water for 15 min, let it cool then strain it and dilute it with 3 Liters of water then use that to water your plants.
Crispyflats Thank you so much for that information please let me know how the plants like it I will be very eager and following your post to see your awesome updates
View 3 additional comments
Smells amazing
3 months ago
Coming along nicely
3 months ago
Does anybody know what this is? I checked all around and didn't find any bugs! It's the only leaf that has it
3 months ago
HeritageSecretGarden This is exactly why I tell people don't freak out over every little thing it's good to know your garden but don't sweat the little stuff prolly just some abnormal growth it happens if you look and don't see signs of pests and don't see that anywhere else make note of it and move on
MamaSmokes Sheeeesh what u feed them steroids 😂 they beefed right up!
MamaSmokes Teach me oh wise one lol fr my plants I did my first grow ever was ehhh a learning experience I should say
staxx Lol 😂. She growing in FFOF/FFHF/FFSF and I only fed her Gia green 4-4-4 once gonna start giving her gia green 2-8-4 soon. First timer here also, just been doing a lot of reading. I just bent the main stem. So let's see what happens
View 8 additional comments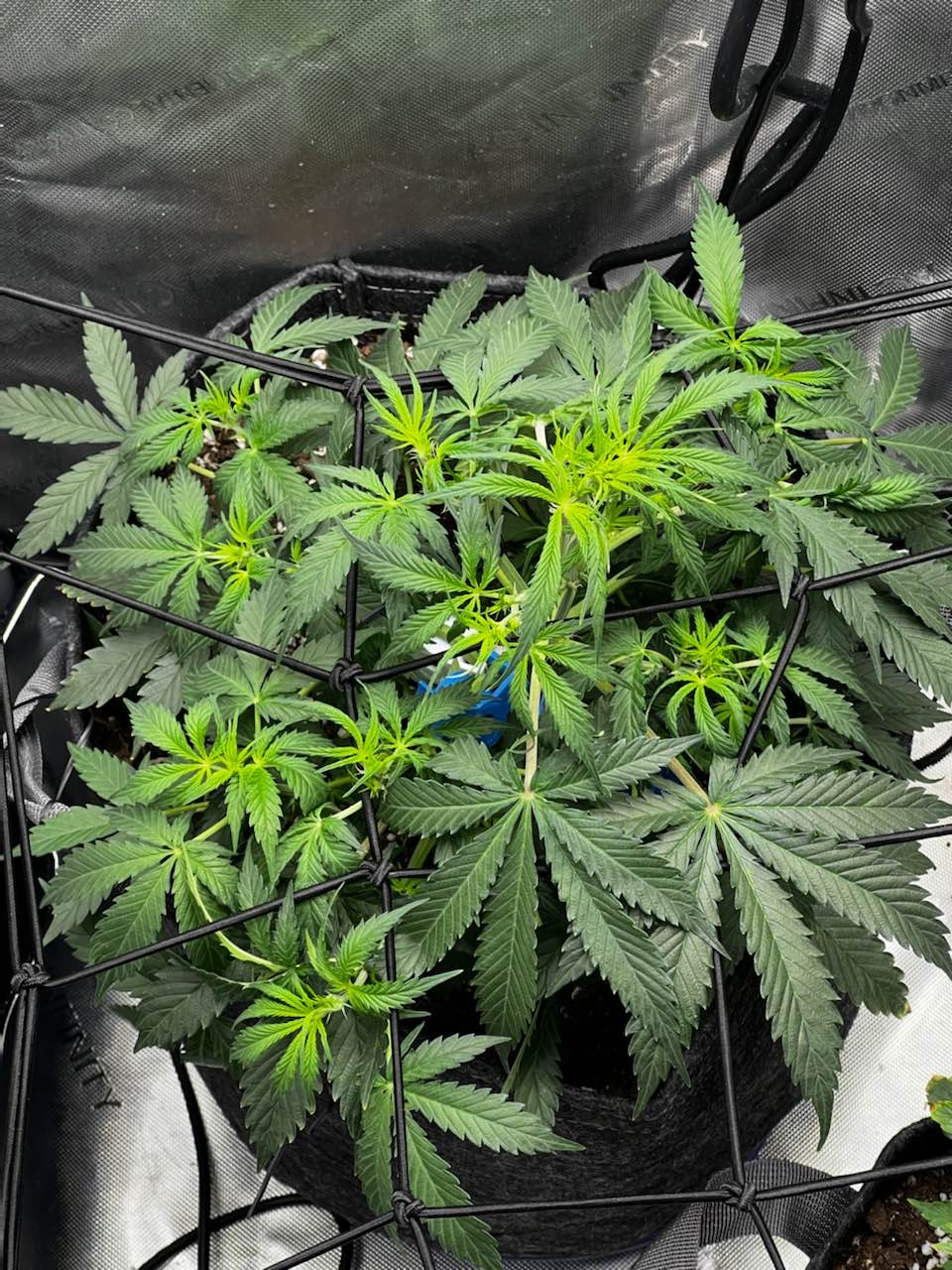 First timer 18/6 FFOF/FFHF/FFSF
3 months ago