Amnesia
12/12 cycle from seed
Same setup as before. 35w led light. 2 seeds but only on a 12/12 light schedule. Both are photoperiod plants (not auto)
As you can (maybe) appreciate in the pics, the smallest one had a few amber trichomes, so I cut it down and it is hanging out to dry. Won't give me more than 5g, but the smell is beautiful. I've oven-dried some of the lower buds and mixed them with some cbd flowers and it is delicious. Can't wait for its "bigger" sister to finish. I will post some pics of the small buds that are drying tomorrow.
a year ago
Here are some close-ups of the girls. The smallest one (first few pics/ more orangey one) already has about 15-20% amber trichomes, and I could harvest it soon. The other still has a few to go.
a year ago
Small beauties 🤩
a year ago
Sevenleafs Thank you! They smell great and still have a few days to go. Hopefully the smaller one (the more orangey one) will fatten up!
Mini buds 🤣 they are looking beautiful, but lack in size. Was to be expected. The smaller one was a bit droopy as you can see, probably because of under watering.
a year ago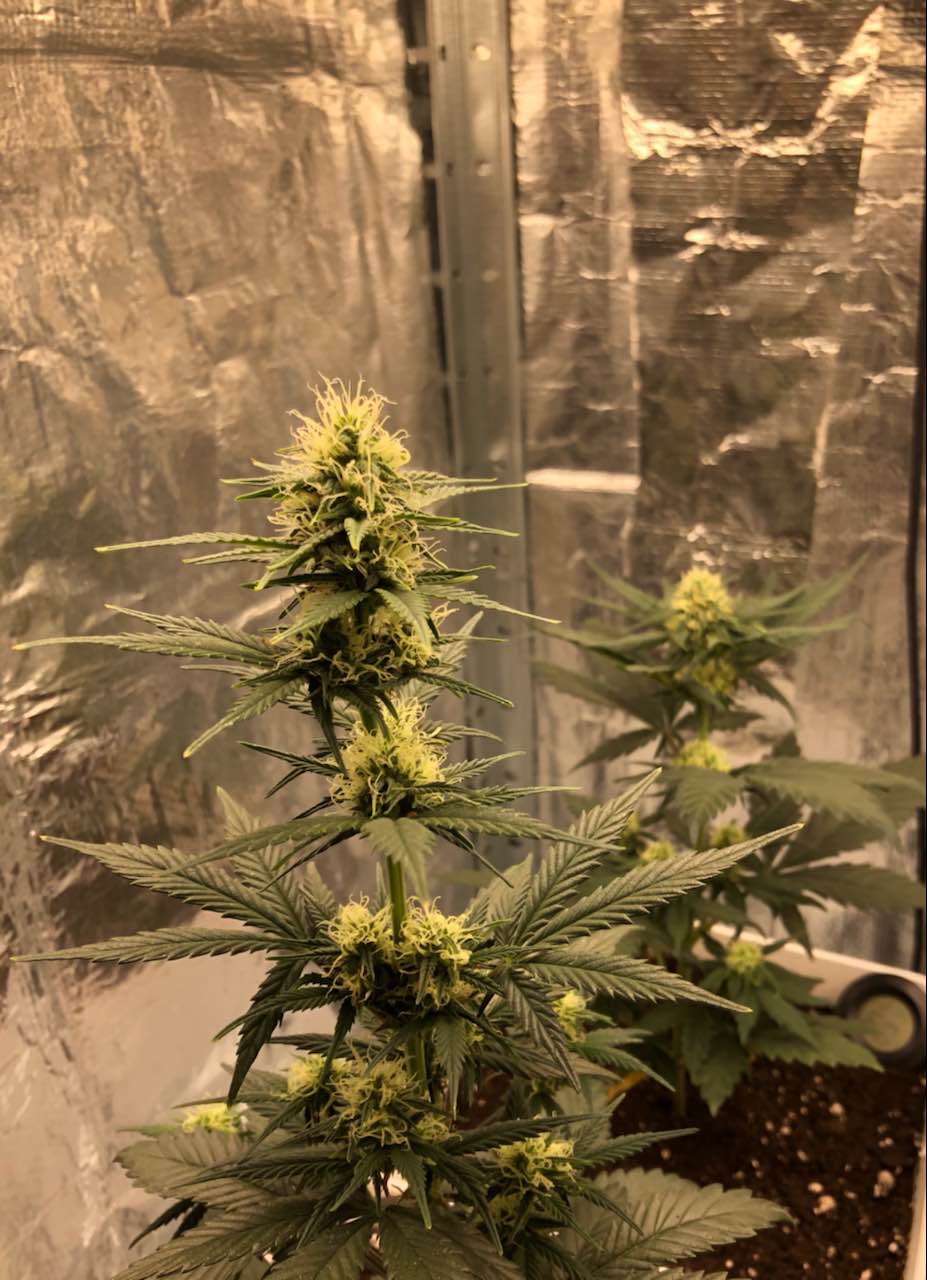 Mighty fine orangey colors already. 😎 Some top leaf tips have a bit of browning (first pic). Can't tell if it's from lack of nutes or that the tall one Ia too close to the light (although it doesn't give out any heat). Will keep an 👁 out
a year ago
Suffered a bit of under watering a few days ago, but have recovered nicely. Took the pictures during their sleeping time, that's why it's dark.
a year ago
Sevenleafs Thx my friend! I think they're gonna take a little longer than expected, but that's part of the experiment ;)
Well into first few weeks of flowering. The one on the back has stretched a bit but the bud sites are looking wonderful. Have watered very little and have always been on 12/12 light. This is turning out to be quite a nice experiment.
2 years ago
Getting fat! 🥳
2 years ago
Girls doing fine under 12/12 cycle. I have barely watered them since sprouting and I have used no ferts, but I am considering giving them a small dose of nutes in the following days since the green is starting to fade out a little and the bigger one is already at pre-flower.
2 years ago
Ladies getting big! Have only watered every time I take the pictures mixed with a little bit of organic rooting substance. No ferts yet.
2 years ago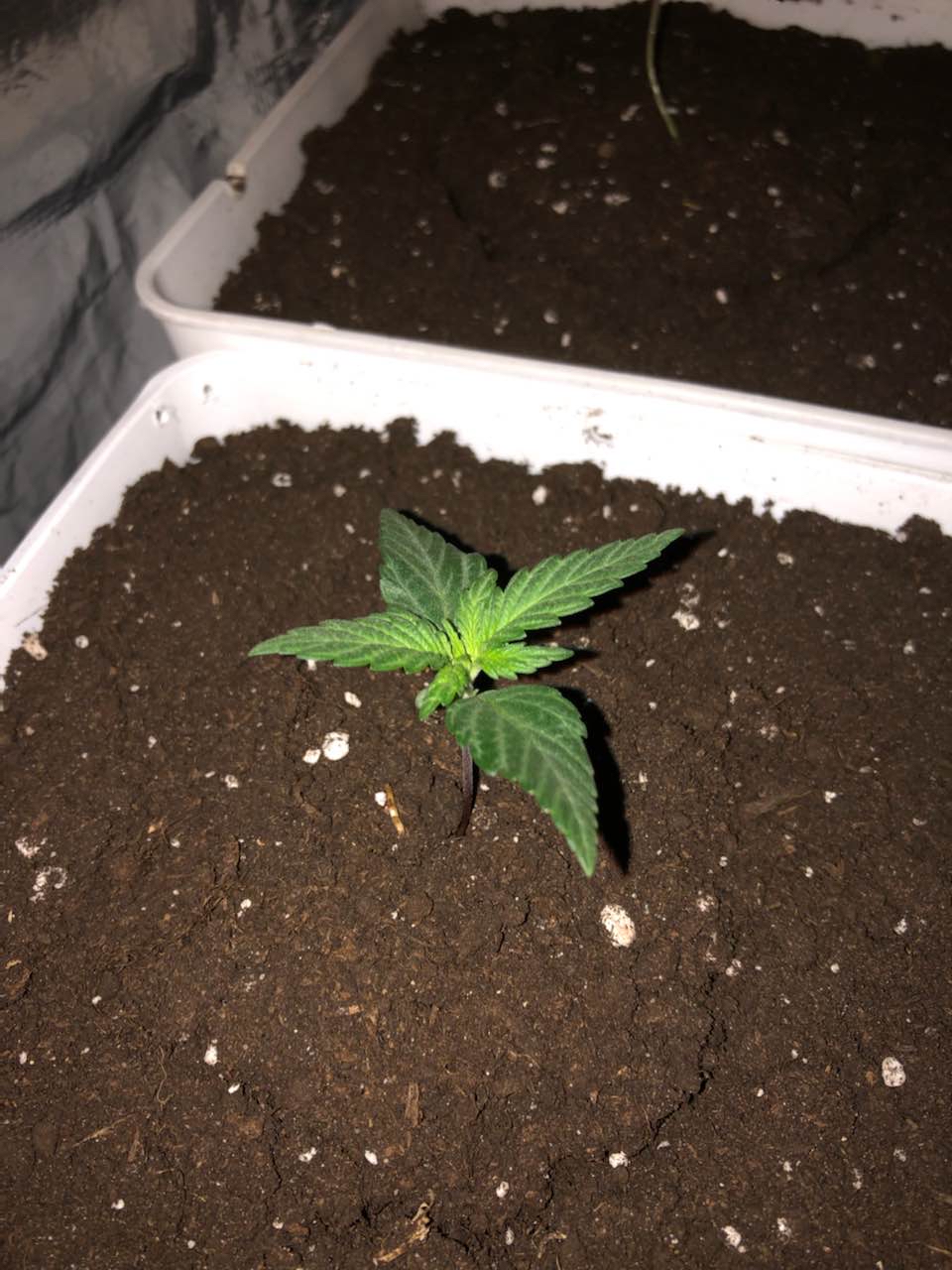 Going strong! They look amazing! Much better than expected TBH 😎
2 years ago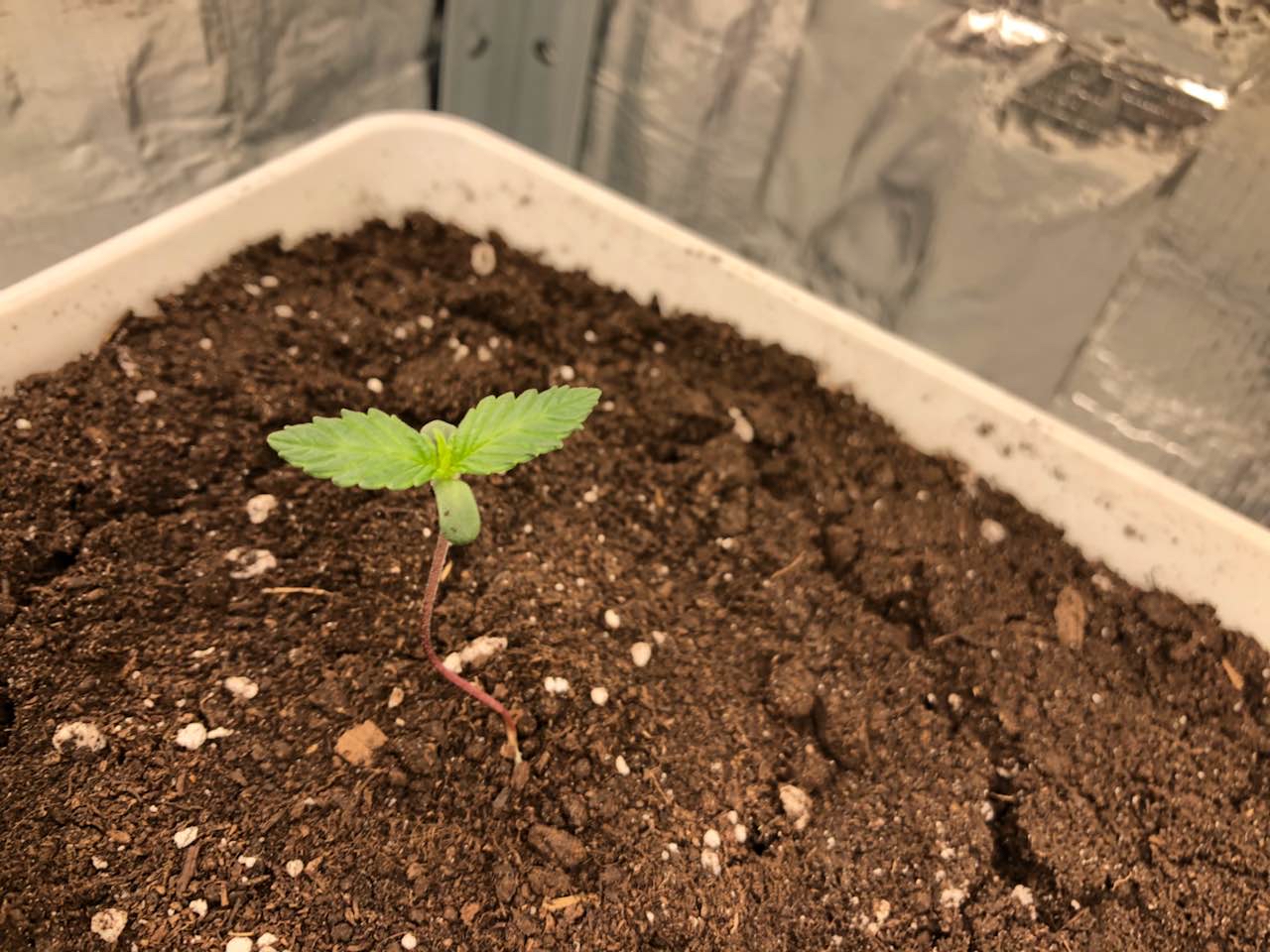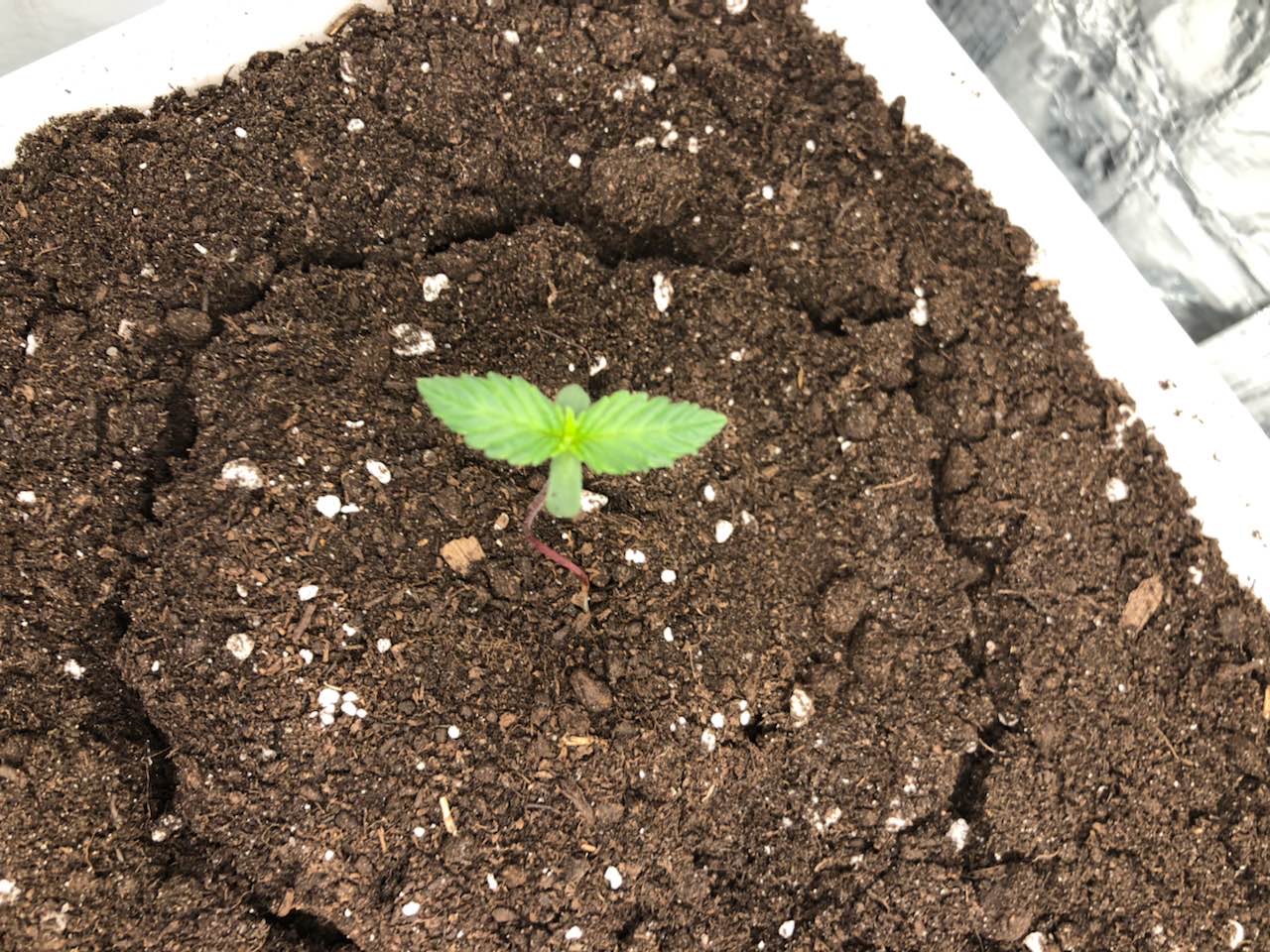 Doing well. Looking a little tiny but it is expected because they are photo periods at 12/12 from beginning to end.
2 years ago
D B I always wondered how big they would get if done this way.
mystrain420 _@eaegifts Fun experiment growmie but here's some info-Cannabis cannot flower until it reaches sexual maturity so all 12/12 from seed does is take away growth by shortening light hour. They won't actually kick into flower until it's mature enough. Technically a plant isn't even in Veg until it has a certain amount of nodes. 👍🏾👍🏾
Sevenleafs I'm aware @mystrain thx. Prob is limited resources. Can only work that way right now and that way I will get some xp
View 1 additional comment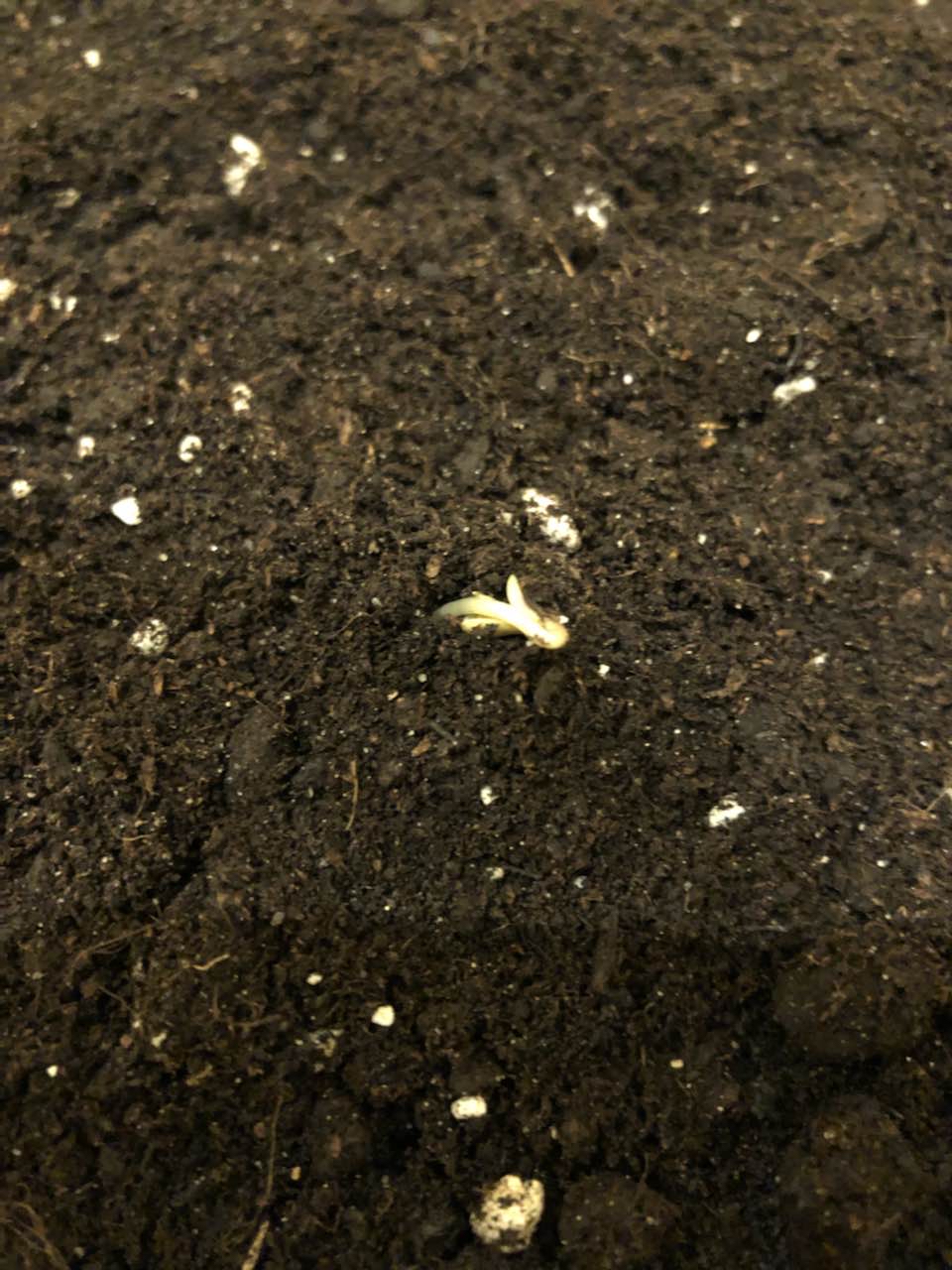 Transplanted the girls.
2 years ago