fozzybear99
Wahine Ilikea
4/18/2020
Wahine Ilikea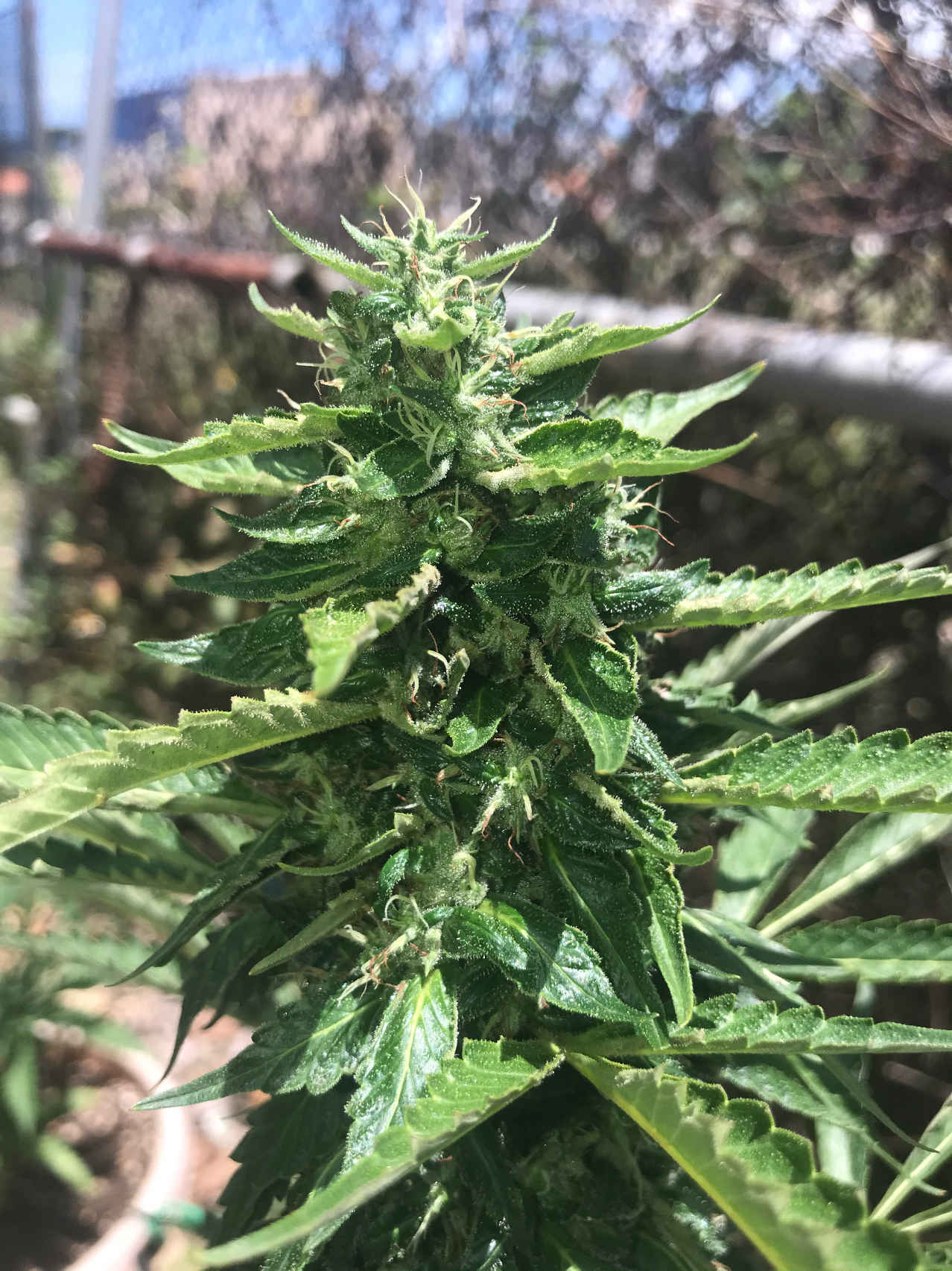 Feels like chop day for this one is nearing This one doesn't have as much trichomes but her flowers are super dense. Her sativa sister is almost done drying. Cut her at 8.5 weeks and this one is now at 9 weeks
3 years ago
Sativa pheno dried and trimmed
3 years ago
pakalolo Damn dude! Look at all that sugar on them buds!! Nice🔥
Been raining often. Getting concerned about mold. Got a feed coming up. Not sure how much longer im going to take them. Just entering week 8. Feels like they can go a couple more weeks easy.
3 years ago
pakalolo If I were getting a lot of rain I would be worried about mold as well because that cola is pretty damn big and tall. It's not like the beginning stages where it's not big so air can easily get through. Good luck bro looks amazing!
fozzybear99 Yea, it lightly rains on and off. Might cut them very soon. It will depend on the weather. Thanks! 🙌
Going on week 7 but feels like 6 more weeks to go. Lol
3 years ago
Slowly getting there. Real easy to grow. Can feed her heavy and she will take it like a champ. Def gonna be 12 weeks or more Taller one smells like citrus peel while her shorter sister smells like citrus fruit.
3 years ago
Feels like they are 12 week plants. Lets make this happen!
3 years ago
One is super tall and lanky. The other is short and not branching at all. Will be top dressing in a few days as it goes into week 3.
3 years ago
pakalolo It's crazy how different they can grow.
All moved into final pots with a pretty good mix of amendments. Given compost tea along with the other plants. Fulvic acid and water on following days
3 years ago
2nd one is female too. Nice! 2 wahines 😍
3 years ago
One is female. Other is still yet.
3 years ago
First one popped up this morning. The other should be above soil by tonight or tomorrow morning
3 years ago