White Widow
Summer 2021
Four 3 gallon fabric pots with Fox Forest soil and used Veg and Bloom but switched to knuckheads flower power for bloom phase. ILGM seeds.
White Widow Indica hybrid
Total trimmed and dried buds was 8 and a half ounces!
a year ago
One of the girls ❤️🪴
a year ago
Harvested yesterday! Just the right mix of amber for me anyway. Happy Growing!🪴
a year ago
The girls out for a watering.
a year ago
Trichomes are getting there!
a year ago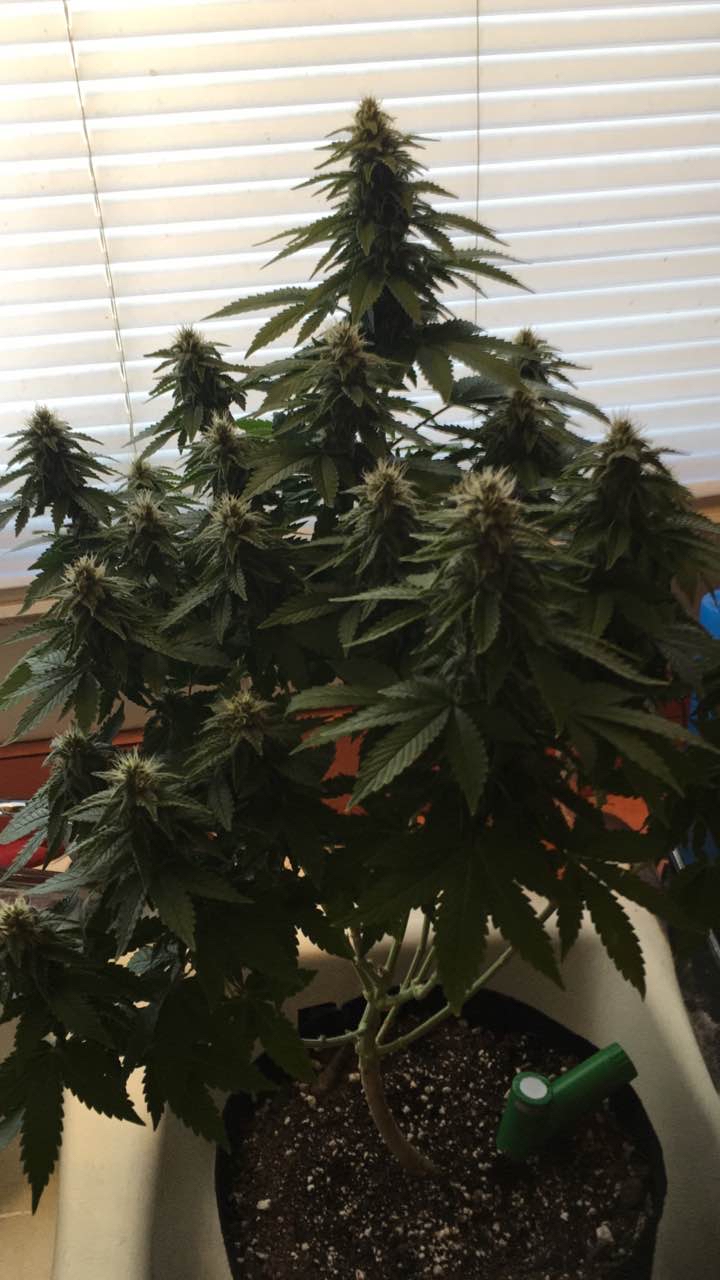 Buds are just fattening up at this point.
a year ago
Day 33 of flower colas are fattening and stacking!
a year ago
Started fifth week of flower.
a year ago